Twitter 'Location Spotlight' Rolls Out
Last April Twitter launched what amounts to a GMB/GBP profile on its platform for selected businesses with physical locations. Called "Location Spotlight," it's now rolling out globally. Location Spotlight enables "professionals with physical business locations to display their business address, hours of operation and additional contact information so that customers can reach them via phone, text, email or Twitter Direct Message." Google Maps is integrated for directions. The company also announced "Professional Home," a resource hub that will offer analytics for Location Spotlight as well as education about the platform for SMBs. Finally, Twitter teased future iterations of Location Spotlight, without providing specifics.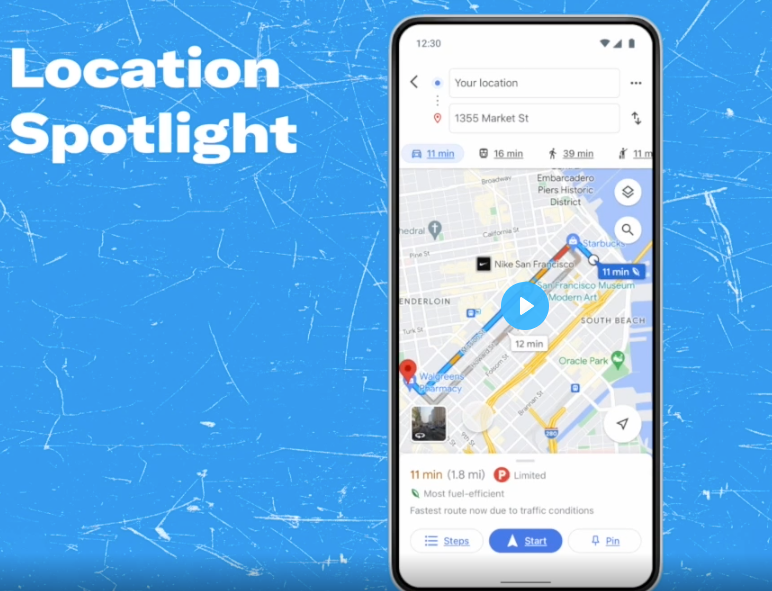 Our take:
Set up appears to be simple and the product will undoubtedly be useful for qualified businesses already on the platform.
As we previously indicated, we'd expect commerce to eventually be integrated into these local pages (e.g., Shop Module).
But this is the proverbial "tree falling in the forest" problem. Will there be a directory? Will Twitter compel advertising for visibility?  
B2B: Where Voice Innovation Is Now
Consumer voice assistant/search usage has basically stabilized, which is a neutral way of saying it's not growing. According to two recent surveys, voice usage was found to have declined YoY. (Smart speaker adoption is also flat.) However, an international survey reported upbeat numbers and growth. Regardless, there appears to be an enthusiastic core of daily voice search/assistant users. Voicebot.ai estimates (based on survey data) that number to be about 38M daily active users, with roughly 80M additional monthly users (US) – so a total of ~140M. Those are meaningful numbers but don't live up to the early, blue-skye hype. Presenting an upbeat picture of the market, Google reports that, in India, "nearly 30% of Hindi search queries are spoken." We should assume this is the market with the largest percentage of voice queries for Google, globally. As "conversational ai" is getting more sophisticated, that's not translating into greater usage.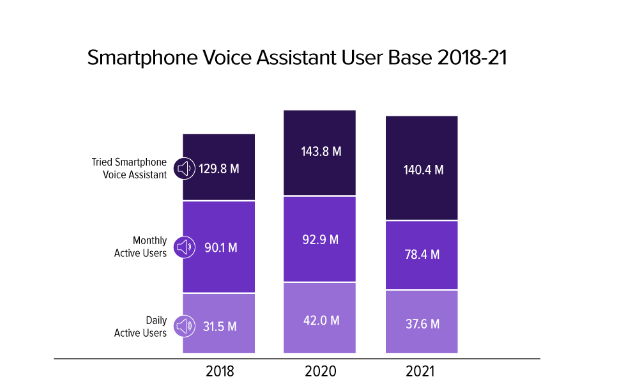 Our take:
There are roughly 130 million smart speakers in US homes, but nearly everyone has a smartphone, so that doesn't expand the user base.
In contrast to limited growth (or stagnation) on the consumer side, there's a lot of innovation going in B2B and the enterprise.
That's happening across a range of verticals, aimed at employee productivity/cost savings. One retail example is Walmart's AskSam.
The Social CX (Missed) Opportunity  
The term "conversational commerce" was widely used a few years ago to describe a new more personalized brand-buyer online interaction – before, during and after purchase. Indeed, pre-purchase engagement (via messaging) can dramatically compress the funnel. However, the promise of "conversational commerce" has yet to be realized. A late 2021 survey (n=1,064 US adults) from Emplifi documents the opportunity/missed opportunity for brands on social (i.e., the "customer experience gap"). "Only about 40% of consumers feel they are receiving excellent CX on social when trying to make a purchase." And most consumers expect faster brand response times: 84% expect responses in an hour or less, while 20% report having to wait at least 24 hours. Overall, social media was cited as the preferred channel for communicating with brands vs. all other methods, though there is data that contradicts this. Facebook was the top source for pre-purchase inspiration, followed by YouTube, while TikTok ranked highly for Gen Z.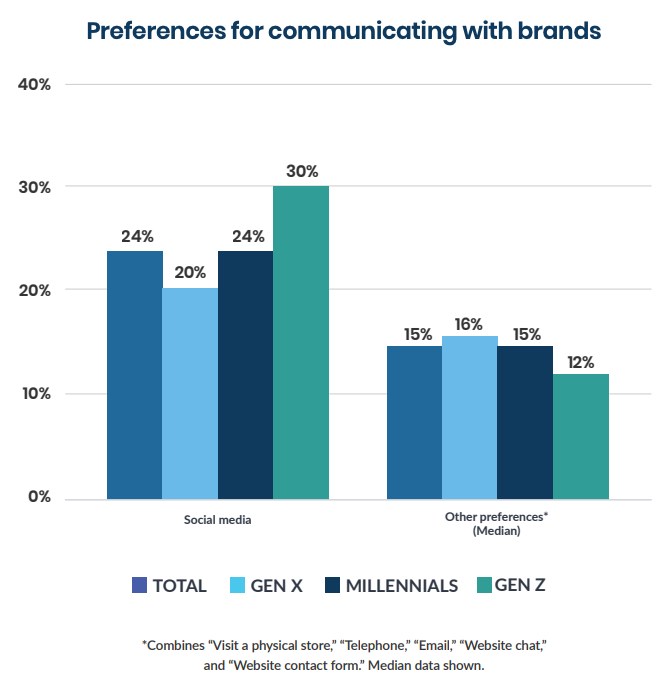 Our take:
In the post-cookie era brands are struggling to collect first/zero-party data. Social engagement is a way to do this, while driving sales.
The survey found "service quality" has a larger brand perception impact than other factors. But most brands are falling short.
Customer inquiry response time exemplifies that problem. It's also easily remedied. Faster/better responses will also yield more positive reviews.
Recent Analysis
Short Takes
Listen to our latest podcast.

How can we make this better? Email us with suggestions and recommendations.