Super Bowl Ads: But Are They Worth It?
Last year a 30 second Super Bowl spot cost $5.5 million. This year it was up to $6.5 million (or more). While the ratings aren't yet in, the game probably had ~100 million viewers. NBC likely made close to $500 million in ad revenue from in-game ads (more counting pre- and post-game slots). But does Super Bowl ad spending deliver? (That begs a question about measurement.) There were several "good" ads (list, review). Yet most will be forgotten in a day or two. And it's unlikely any will impact sales, or brand affinity. The spot with the greatest buzz in techtopia was from Coinbase, with its "bouncing QR code." In fact, there were several cypto ads; all others will be forgotten. The Coinbase ad actually crashed its app and may have boosted its stock price (that may be fleeting).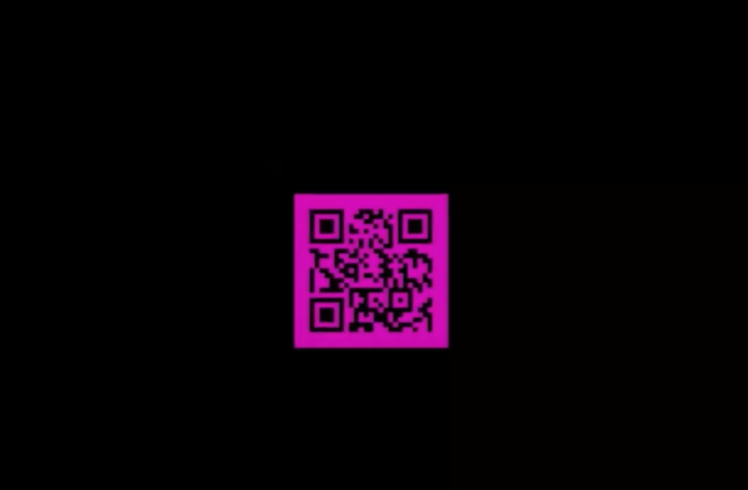 Our take:
In an era of fragmented audiences, Super Bowl ads are truly the last mass-market advertising opportunity.
They've become increasingly expensive because most non-Super Bowl TV advertising is generally worthless and increasingly ignored.
Voice Search Has Peaked  
One of the better Super Bowl ads was for Alexa, featuring actor Scarlett Johansson and SNL writer/star Colin Jost. Alexa Super Bowl ads have consistently been funny and clever. This one was too, but it won't sell any devices. In fact there's increasing evidence that voice usage has peaked – on smart home devices and smartphones. Last month, Bloomberg reported that consumers are losing interest in Alexa devices and Amazon is losing money on them. A September survey last year from The Manifest found voice search usage frequency had declined (no parsing of speakers vs. smartphones). And now, a new survey from Voicebot found that "fewer US adults said they were using their smartphone-based voice assistant while monthly active users (MAU) also declined as a percent of the population."
Our take:
The Voicebot survey found a YoY decline in monthly users of almost 20 million. Daily active users declined by a little over 4 million.
There appears to be a solid core of dedicated smartphone voice users (~38 million) and a much larger but more casual user base of ~80 million.
Privacy issues (with smart speakers) and limited capabilities are to blame. People aren't seeing major benefits to using voice anymore.
Will AR Leave VR Behind?
The term "metaverse" is generally used to refer to immersive digital experiences and mostly to virtual reality (VR) gaming environments. Those promoting augmented reality (AR) have a different view, in which digital content is layered on top of the physical world – "the real world metaverse." While VR is still mostly a novelty experience, AR is quietly becoming mainstream and already driving sales. According to a survey from CameraIQ, "76% of consumers have used augmented reality." And the most common AR experience to date has been to "visualize a virtual product in my own home or environment." The report sees social media and AR going together, with social being the primary source for new brand discovery among survey respondents (Google is #4). Interestingly, however, Pinterest and not Facebook or TikTok is the social site with the highest paid media engagement (GWI "social media in the US," 2022).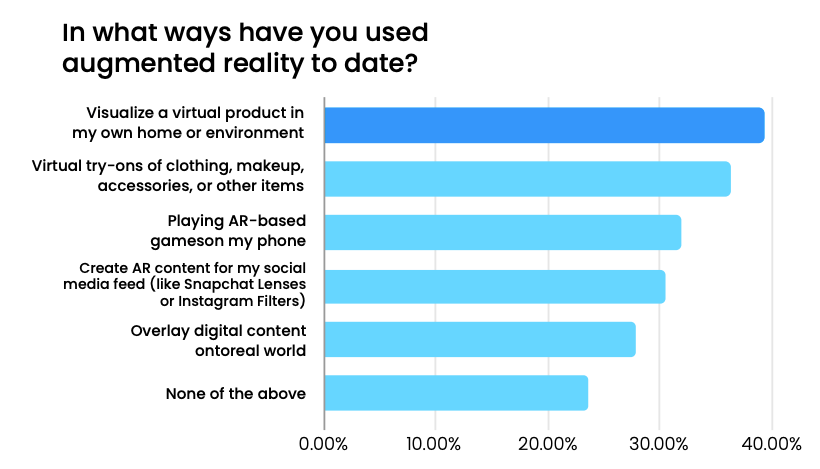 Our take:
AR will make its way into more applications and use cases, though many of them will be quite mundane (and useful) and not all that splashy.
Games, entertainment and perhaps education will be the primary labs for metaverse development. But AR will pull away in deployment and usage.  
VR will have breakout applications but there will never be a single "metaverse" that operates as a digital twin to our reality.
Recent Analysis
Short Takes
Listen to our latest podcast.

How can we make this better? Email us with suggestions and recommendations.