Amazon Alexa Is 7 Years Old
On the heels of the failed Fire Phone, Amazon released the first generation Echo (feat. Alexa) in November 2014. It's now seven years old. There are competing estimates but Amazon remains the leader in the smart speaker/display market. As of June 2021, Consumer Intelligence Research Partners (CIRP) estimated that Amazon controls 69% of the market, Google has 25%, Apple has 5% and Facebook has 1% (cumulative sales). However, analyst firm Omdia believes Google is now outselling Amazon on a quarterly basis. CIRP estimates that there are a total of 126 million smart speakers in US homes today. No longer just about echo devices, Alex is part of a larger "ambient computing" strategy. This is Amazon's effort to escape the "tyranny of the smartphone," just as Facebook is seeking to own a next-gen platform (the metaverse) and control its fate.

Our take:
There are probably more than 100K Alexa skills (voice apps) globally. Not one of them has been a breakout hit. Not one.
The early promise of search + shopping on smart speakers has faded; local search, e-commerce haven't materialized (though surveys suggest some usage).
Having said that, voice UIs are incredibly important and these virtual assistant devices have significantly advanced natural language understanding.
Study: 65% Don't Click an Organic Result
A new organic CTR study from seoClarity claims to be the largest ever conducted, based on 750B impressions, 30B clicks, 17B keywords, across multiple industries in five countries. Overall, it found  an average of 27.3% of users click a top 10 result (33.5% by link 20). That leaves 64.5%, who don't click at all. That could mean "zero-click," a follow-up search or an ad click (the study didn't track paid clicks). Comparing mobile and desktop, seoClarity found mobile users click less on positions 1 and 2 and more on positions 3 through 10 than desktop users. Across the five countries the US had the lowest CTRs for the top 20 results. Curiously, "May and December are the months with the lowest clickthrough rates, and July through to September are the highest." Paid-click analysis, needed for a complete picture of user behavior, is missing. There's also no discussion of the local pack.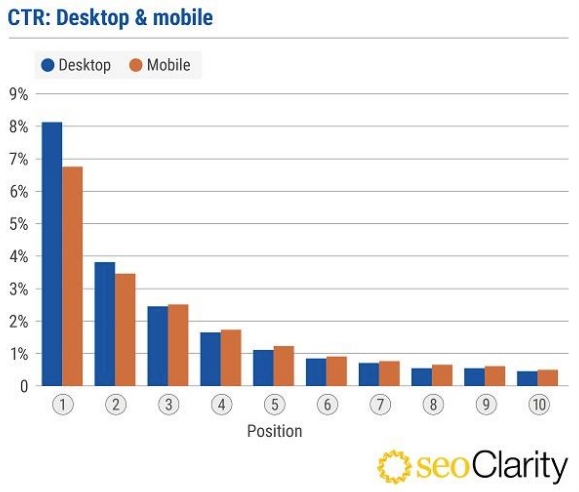 Our take:
Nearly 65% aren't clicking on an organic result. How much of this is paid and how much zero-click? How much is user dissatisfaction with the SERP entirely?
Why aren't mobile users clicking as much on the top two results? Are they scrolling to get past ads and the "Google results"?
Does the relatively lower US click rate vs. other countries in the study reflect declining user trust in Google or the SERP?
Filter Bubble Act: F–k the Algorithm
There have been a number of past legislative attempts to expose or control Google's algorithm, as well those of other large internet companies. The recently reintroduced bi-partisan "Filter Bubble Transparency Act" (.pdf) "would require large-scale internet platforms that collect data from more than 1 million users and gross more than $50 million per year to provide greater transparency to consumers and allow users to view content that has not been curated as a result of a secret algorithm," explains co-sponsor Republican Senator John Thune. It's aimed at Google, Facebook and Amazon specifically and would require all to offer a version of search results (or feeds) that didn't rely on personal data or inputs – "algorithm free." The UI would need to feature a prominent toggle/button to turn "curated" results on or off.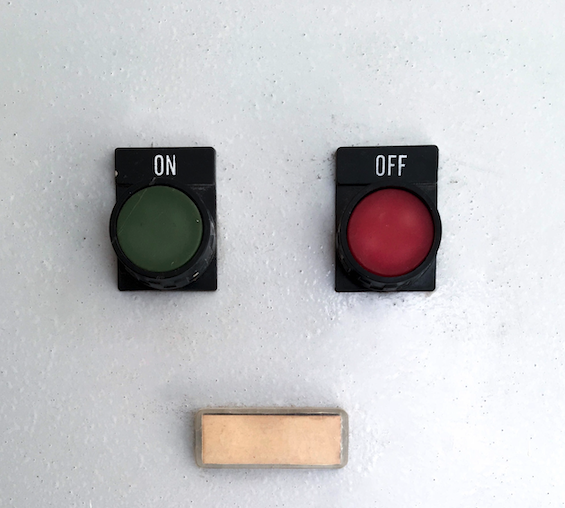 Our take:
Everything has an algorithm behind it. So the toggle-off version would presumably have to be more "generic" and universal.
This arguably has the most application to Facebook but all the major sites would be impacted: localized SERPs are personalization. All recommendations would be impacted. Lots of complexity to implement.
Courts have held that algorithms and algorithmically created SERPs are protected free speech. So this bill might be DOA accordingly.
Recent Analysis
Short Takes
Listen to our latest podcast.

How can we make this better? Email us with suggestions and recommendations.