Search Dominates Digital Advertising  
According to the 2021 IAB Internet Advertising Revenue Report, online ad revenue grew at the fastest pace since 2006, 35% year over year. In real dollar terms that translated into a $50 billion revenue increase from last year. Mobile revenues comprised roughly 71% of the $189 billion total, while the desktop contributed 28%. Paid search was the largest digital ad revenue category (41%, $78.3 billion), followed by display (30%, $56.7 billion) and digital video (21%, $39.5 billion). Digital audio and video were the percentage growth leaders. Social media ad revenues came in at nearly $58 billion (that includes video and display revenue). Nearly 79% of online ad revenue is concentrated in 10 companies; and those companies pocketed more than $40 billion in revenue increases vs. 2020.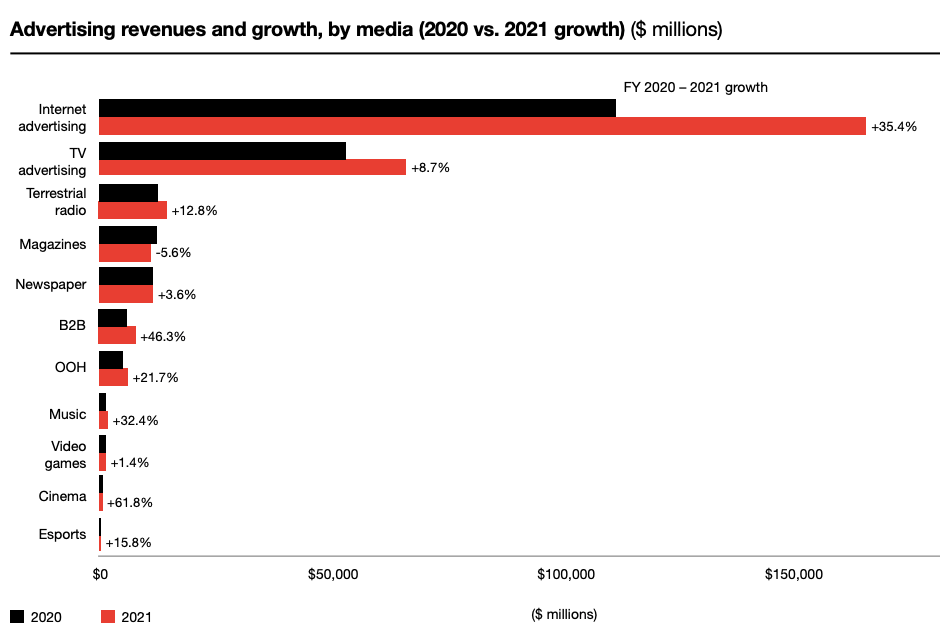 Our take:
2021 was a great year for digital advertising and a good one for some traditional media as well (radio, OOH, even newspapers).  
Search remains the dominant online channel by far -- almost entirely Google. Google had almost 2X Facebook's 2021 revenue.
10 companies have captured most of the online ad revenue for years. But it remains a worrying trend, given the broader shift to digital ad spending.
Garage Door Industry Has Most Listings Spam
SterlingSky recently took a look at the state of spam business listings on Google. The agency examined more than 5,300 listings in 16 industries. The study reports percentages of listings actually removed from Google for violating their guidelines. SterlingSky also studied "keyword stuffing" – using search keywords in business names. Of those examined, the business categories with the most listings spam were: 1) Garage Door Repair, 2) Junk Cars and 3) Personal Injury Lawyers. Google said that in 2021 it stopped "more than 12 million attempts ... to create fake Business Profiles and nearly 8 million attempts ... to claim Business Profiles that didn't belong to them." The top categories for keyword stuffing were: 1) Hair Restoration, 2) Funeral Services, 3) Drug Rehabilitation.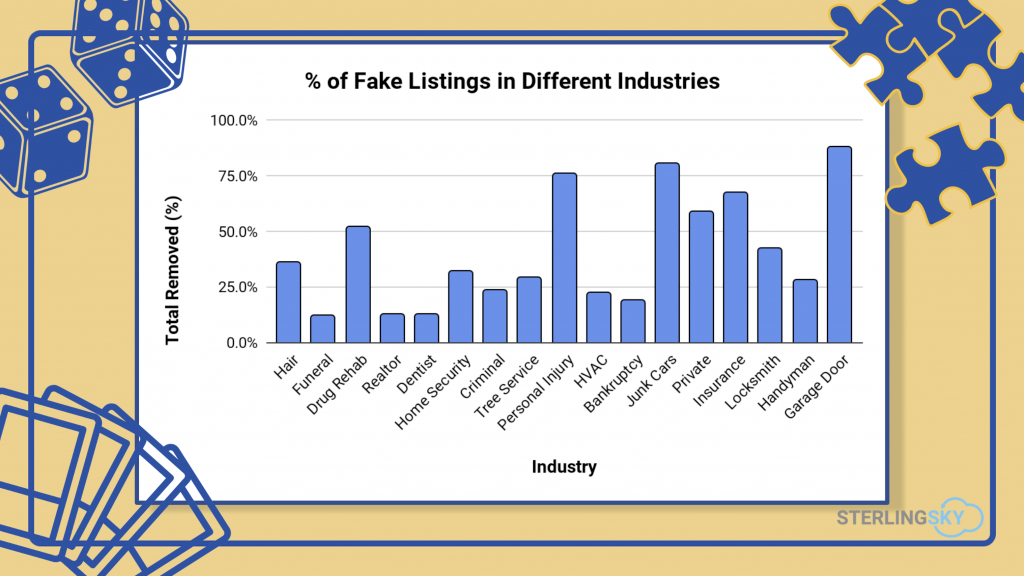 Our take:
SterlingSky's Joy Hawkins was a guest on the Near Memo episode 59 and discussed the study in more detail.
Surprisingly, the 2021 Local Search Ranking Factors found keyword stuffing was the top new Local SEO tactic identified in the survey.
A widely cited 2019 WSJ article argued that "Hundreds of thousands of false listings sprout on Google Maps each month." Google disputed it.
What Do You Know about GenZ?
Representing roughly 25% of the US population, GenZ will eventually define the culture and economy. The new Piper Sandler teen survey (n=7,100) offers insights into teen behaviors and preferences. The vast majority (87%) own an iPhone and are loyal to Apple. Apple Pay is the top payment app, followed by Venmo. Amazon is their top e-commerce brand. And TikTok is their favorite social media site (33%) beating Snapchat for the first time (31%) in the survey. Instagram is third (22%) but has the highest monthly usage. Teens spend 4.2 hours per day on social media. (There's no discussion of search at all.) Roughly 26% of teens own a VR device, but "seldom" use it. Racial equality and environment were their top social issues, until the Ukraine invasion. Netflix and YouTube are their top video sources (both 30%); cable is 6%. And teens prefer the phone for customer service vs. digital channels.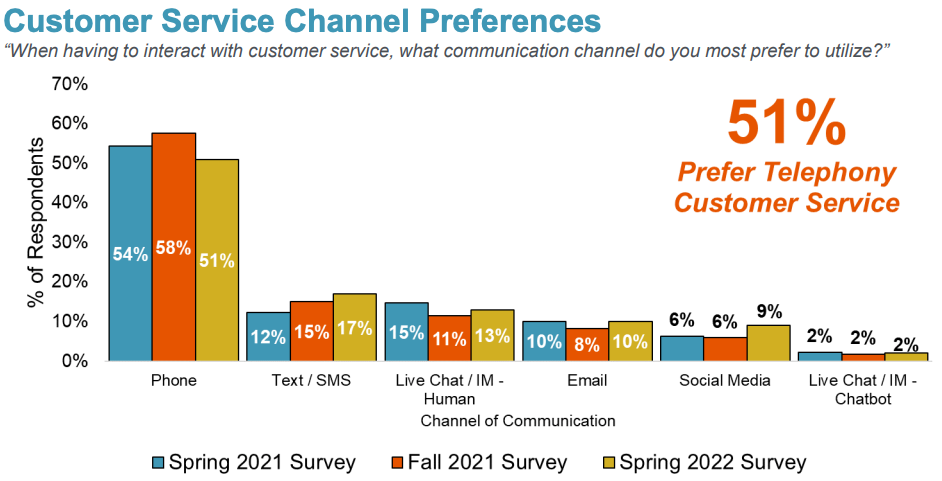 Our take:
The mainstream metaverse may be a long way away, given the seeming indifference to VR among teens. Only a tiny % were daily users.
Scary for Google: The iPhone has strong hold on this population, benefitting secondary products such as Apple Watch and Apple Pay.
This generation will use social commerce, which could impact Google and potentially Amazon over the long term.
Recent Analysis
Short Takes
Listen to our latest podcast.

How can we make this better? Email us with suggestions and recommendations.