Near Media is the team of expert Local strategists you couldn't afford to hire in-house.
Few business arenas change as quickly or dramatically as the world of local search and e-commerce.
We bring distilled insights to – and make connections between – an ecosystem of digital agencies, SaaS companies, and Enterprises all competing for a foothold in this multi-trillion-dollar market.
Through our proprietary research and analysis, we help you better understand this market, identifying both direct opportunities for growing your business, and synthesizing key trends that help you react to the moves of major consumer platforms like Google, Apple, Meta, and Amazon faster and smarter than your competition.
The Near Media Team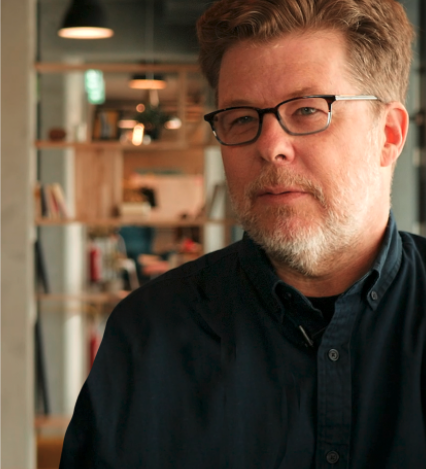 Greg Sterling
Greg Sterling is one of the leading authorities on local digital marketing, location intelligence and the SMB market. He's been engaged in online strategy, research, content development and event programming since 1998. He most recently was the VP of Market Insights for Uberall and a former contributing editor for Search Engine Land, where he wrote for 14 years.
Sterling has spoken extensively at industry events over the past 20 years. He founded The Place Conference, on location intelligence, in 2013. He also wrote the first analyst report on local search and its potentially disruptive impact on traditional media such as yellow pages in 2003. (Believe it or not, at the time, the outcome wasn't a foregone conclusion.)
Before Uberall, Sterling was VP of Strategy for the Local Search Association. Prior to LSA, Sterling was an analyst, editor, producer and author at Opus Research, The Kelsey Group, Allbusiness.com and TechTV.
Sterling is also, thankfully, a former attorney.
---
Mike has been involved with offering web services since 1995. Prior to specializing in web design and search consulting in 2001, Mike was a principal in a family owned & operated retail business for over 30 years. That business was very successful until it wasn't and was crushed by the new reality of retail.
Like all small business owners attempting to market to a fragmented clientele, he was continually frustrated by the barriers & costs imposed by the advertising options available. Shortly after Google Maps was released in 2004 he threw out his 9 Yellow Page books and started focusing on Local Search.
Mike helped co-found LocalU in 2009 (acquired by SterlingSky in 2019) and co-founded GatherUp.com in 2012 (acquired by ByTraject in 2019). During the week, you can find him at LocalU.org where he does a weekly podcast, on his blog, Understanding Google Maps and Local Search, where he writes about local search and its impact on the business community
Read Mike's articles for Near Media here.  
---
David Mihm
David Mihm is currently a freelance local SEO consultant and analyst.
In previous roles, David co-founded and ran GetListed.org, an application that helped over 3 million small businesses create and optimize their presence in local directories (acquired by Moz in 2012), founded Tidings, a SaaS newsletter product (acquired by DemandScience in 2021), and served as VP Product Strategy for ThriveHive prior to its acquisition by Gannett.
Like Mike, David was also a co-founder of Local University.

David has presented at numerous top local marketing conferences, including LSA/Localogy, SIINDA, StreetFight, Borrell Associates, ADP, MozCon, and SearchLove.
In his spare time (ha!) David works with Prosper Portland's Mercatus program, helping entrepreneurs of color with their digital marketing, and has served on the Board of MercyCorps Northwest, an organization dedicated to funding aspiring entrepreneurs and helping them learn how to run a business.