Cox Buys Axios for Local News
Axios, the digital news site delivering journalism via bulleted lists has sold itself to Cox Enterprises for $525 million. Axios' 2022 revenues are projected to be $100 million, from brand advertising, subscriptions and some B2B sales. Privately held Cox began as a local newspaper company. However, it sold the majority of its local media assets – radio, TV and newspapers – to private equity firm Apollo in 2019. (Apollo also owns Yahoo.) Cox still operates the Atlanta Journal Constitution. Otherwise, it owns a major cable provider/ISP and automotive websites (Autotrader, Kelley Blue Book, others). An Axios report suggests the deal was substantially about the Axios Local news initiative and Cox's desire to expand and strengthen "local watchdog journalism."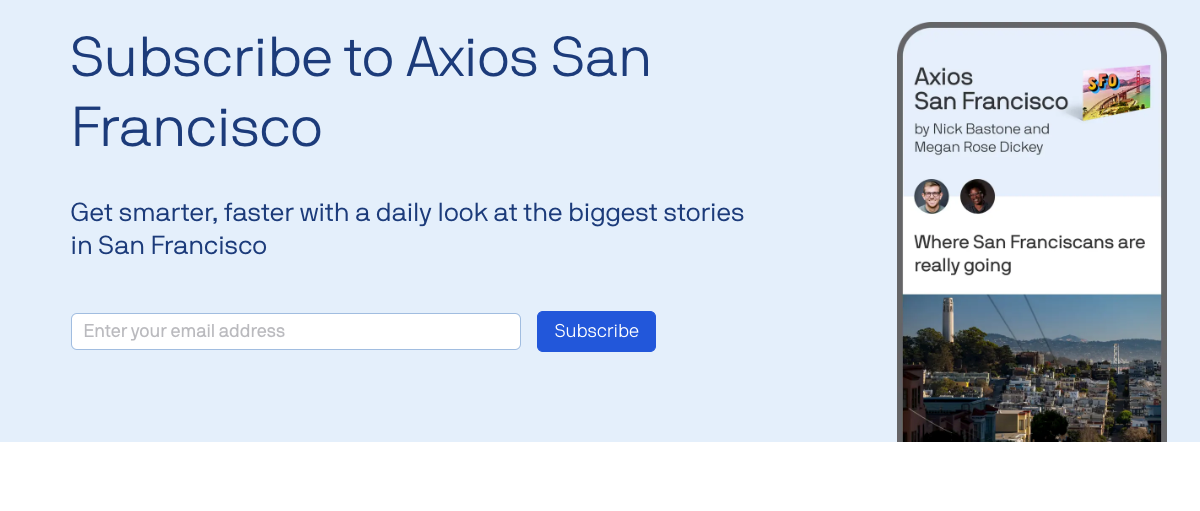 Our take:
Axios Local serves 22 US cities, with more planned. It has a membership/donation model, but says it won't put up a paywall.
Local "news deserts" are growing as newspapers disappear, which has exacerbated political polarization in the US.
Local news in the digital era has struggled (e.g., Patch). The deal is welcome, but Axios Local is a merely skeletal version of local news.
Amazon's iRobot Motive: Indoor Maps
Late last week Amazon announced it would buy iRobot, maker of the Roomba robot vacuum, for $1.7 billion. It joins a huge list of Amazon acquisitions over 20 years. Roomba has about 46% of the global market. Immediately, the discussion turned toward privacy. Indeed, Amazon is partly buying indoor maps of every Roomba household (iRobot also has an extensive patent portfolio). According to an investor presentation, the installed base of in-home robots (mostly vacuums) is about 19 million, about 1.5% penetration (US). A 2017 Reuters article shows iRobot was planning to share/sell its in-home data. The data could support personalized marketing based on square footage, furniture, flooring types, owner schedules and other information. Income levels, among other things, could be inferred. The global home decor market is now worth nearly $700 billion, according to estimates.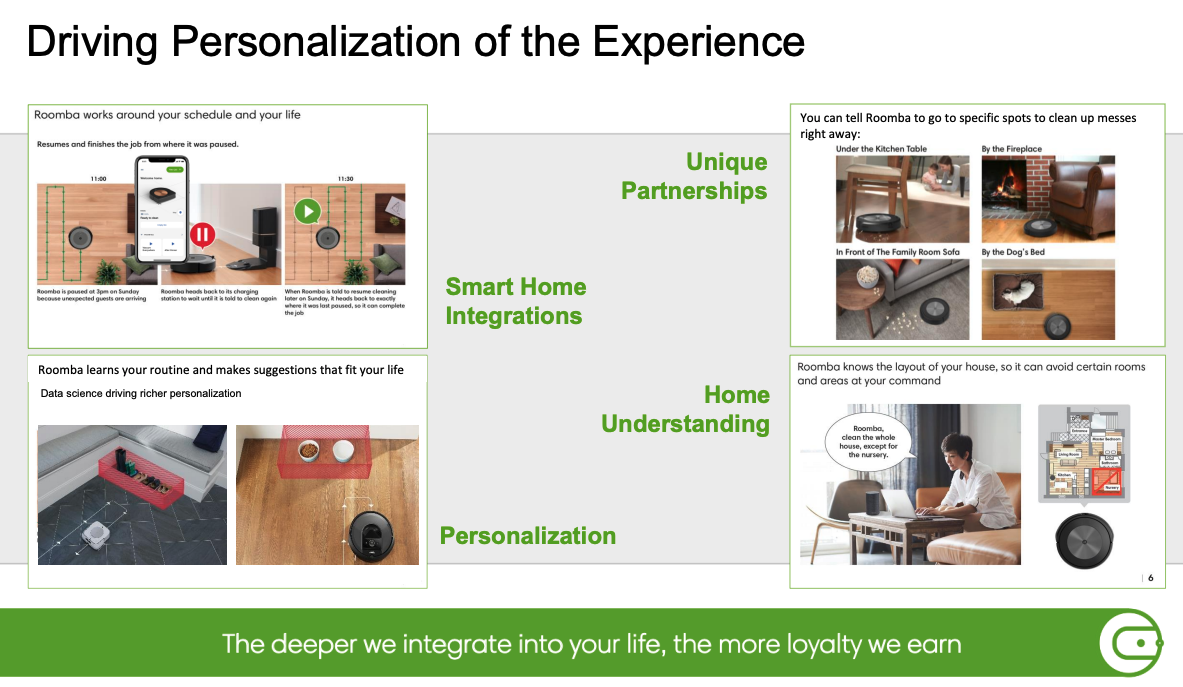 Our take:
It's easy to see how iRobot fits into Amazon's larger smart home and robotics strategies. From a product/data perspective it's a smart buy.
The in-home data provided by iRobot could allow Amazon to become even more dominant in e-commerce in certain categories.
The FTC may seek to block the acquisition. We should see more alarm in Washington over competitive implications/privacy in the coming weeks.
No More 'GEICO Near Me'
Last week GEICO insurance company closed all of its 38 physical offices in California. There will be no more in-person services or sales, although it says it will still write policies in the state, but they will have to be purchased online. GEICO will also not sell new policies in California over the phone. Roughly 100 employees in California were reportedly laid off. Assuming these moves aren't a prelude to exiting the state entirely, it represents an interesting experiment. GEICO will no longer show up for "near me" searches and presumably not rank for queries using insurance keywords + postal codes or city names. GEICO will probably now need to spend more on paid search. High-intent auto-insurance keywords range from $20 to $30 per click, according to Semrush.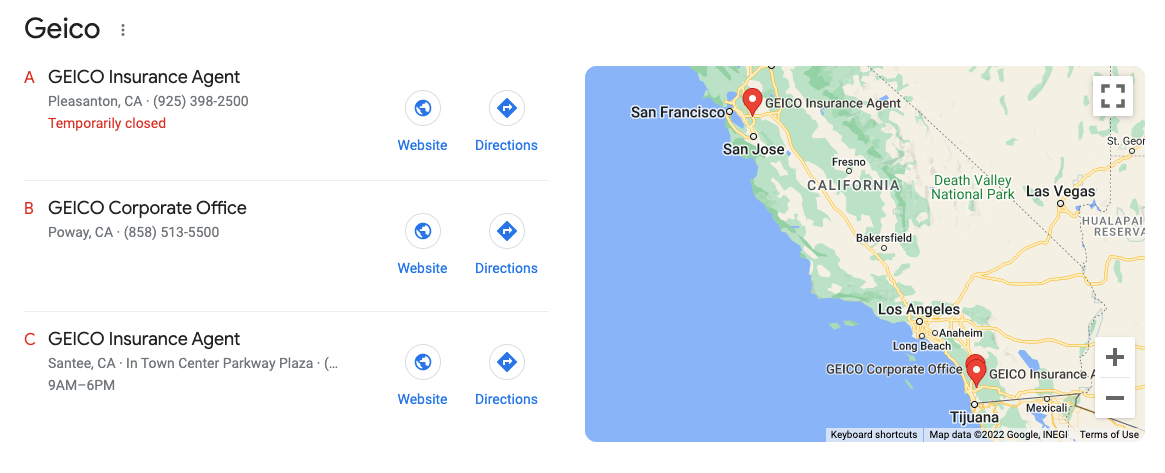 Our take:
GEICO spent ~$2 billion on ads in 2021. Undoubtedly the company did a careful analysis before doing this. Its online presence will likely suffer.
It's unclear whether GEICO's brand will be harmed. If revenues don't suffer, others might follow its lead.
The absence of humans will deter some. But GEICO might succeed using paid search and driving branded queries with other channels.
Recent Analysis
Short Takes
Listen to our latest podcast.

How can we make this better? Email us with suggestions and recommendations.