Local Reviews Have Peaked
This week I received a review-solicitation from Tripadvisor. It asked me to write reviews, not review a specific businesses. The headline was "one review does a lot of good." It went on to discuss the value of reviews to others, even claiming it would make me "feel good" to write one. This is undoubtedly a response to a decline in review volume on the platform. That's also what we've seen on Google and Yelp: people are writing fewer reviews. New data from SOCi supports this. Over the past four years reviews are flat/down, although up from their pandemic low. SOCi also observes that average star-ratings have become inflated. "In 2015, the average business had a rating of 3.74 stars ... [the] current average is 4.11 stars." Reviews with text have also declined, from 76% to 54%. The data show that review response rates are uneven by industry; however, 5-star reviews capture the most, followed by 1-star. Everything else is neglected.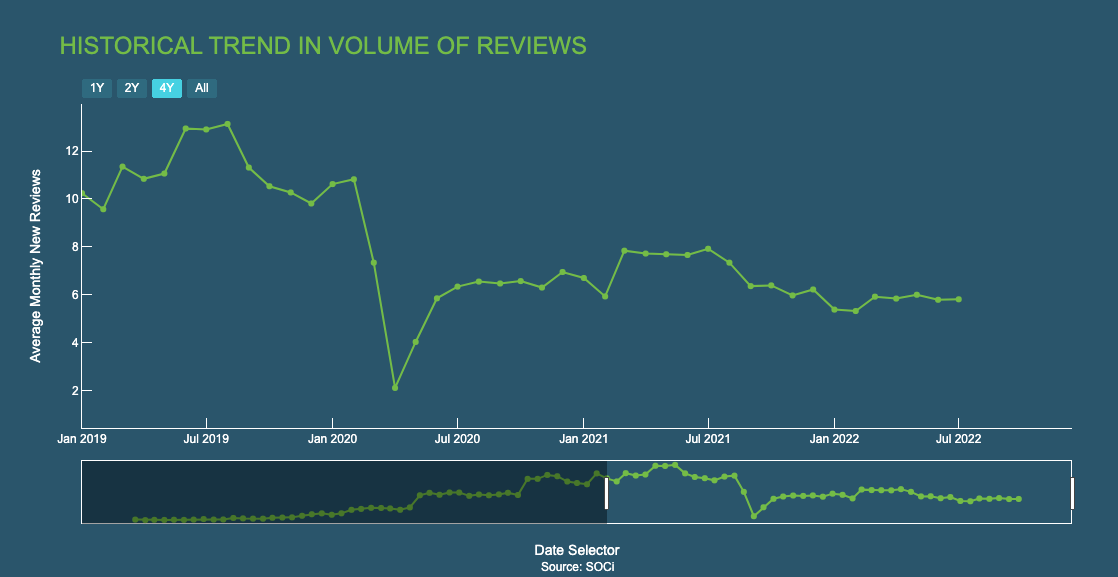 Our take:
Apple Ads: Reward and Risk
Even as Apple privacy features have cost app publishers and developers billions in lost ad revenue, the company itself is ramping up its own ads programs. Ads are lumped into "services revenue," a large bucket that also contains subscriptions, transactions and other fees. Apple Services was worth nearly $20 billion in the most recent quarter. Apple is said to be accelerating ad-related hiring, building a demand-side platform and Apple+ TV ads. Apple Map search ads are anticipated as well. Analysts estimate Apple's current ad revenue to be between $4B and $5B for 2022. But far larger are the Google ad-rev sharing/fees. They were estimated at $15B in 2021 and this year may reach $18B - $20B. This is what Google pays Apple to be the default search provider on iOS devices. While not direct Apple ad revenue, this money is ad-related or ads-adjacent. If we combine the Google default search and direct Apple ads revenue, it's roughly $23 billion.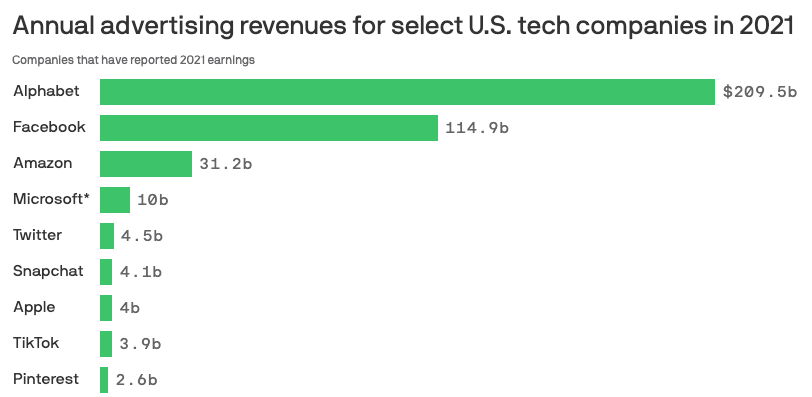 Our take:
Services, now including ads, is a major growth opportunity. But too much emphasis on ads may ruin Apple's carefully cultivated privacy reputation.
Regulators in the US and EU may eventually kill the Apple-Google default search deal. Google may also want to renegotiate and reduce its costs.
The Apple-Google deal may be why Apple hasn't rolled out a direct Google web-search competitor.
The Car's Software-Driven Future
After years of rumors it's less and less likely we'll see a branded "Apple Car." But that may not matter, as Apple aggressively expands the functionality of CarPlay. Previewed at its summer developer conference, Apple's next generation of CarPlay is much more deeply integrated and seeks to take over all in-dash displays. It won't just control apps and connect with your phone, it will control internal car functions like heat and air and the radio. It will also be the car's "instrument cluster," displaying fuel/battery, speed and so on. Many carmakers are understandably nervous about it. Meanwhile Google and Renault announced a deeper partnership to build "software-defined vehicles," which will use the Android Automotive OS and utilize Google Cloud services. And separately, Volvo has previewed its new EX90 EV, which will feature numerous advanced software features and capabilities. The car is evolving into a giant smartphone on wheels.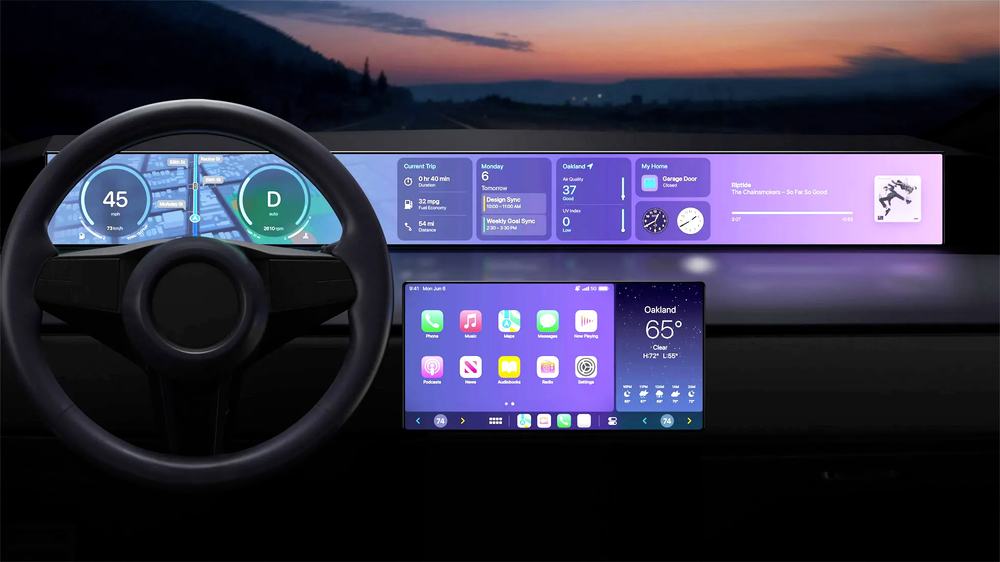 Our take:
People have been anticipating ads in cars and car commerce for years. We may be on the cusp of that with deeper Android and iOS integration.
As more software is built into cars, they become potential sources of surveillance. They'll also bring annoying subscription fees.
Yet the Android and iOS takeover of cars may not entirely come to pass. It may be blocked by automakers themselves and/or regulators.  
Recent Analysis
Short Takes
Listen to our latest podcast.

How can we make this better? Email us with suggestions and recommendations.