Google's $392M Location Privacy Settlement
Google has agreed to pay almost $400 million to settle a location-tracking lawsuit brought by 40 state attorneys general. Being called "the largest attorney general-led consumer privacy settlement ever," the litigation was initiated after the publication of a 2018 AP report that accused Google of deceptively tracking and storing user location data. Google told users that when Location History is turned off, "the places you go are no longer stored." At the time of the AP report Google said, "Location History is a Google product that is entirely opt in, and users have the controls to edit, delete, or turn it off at any time ... we continue to use location to improve the Google experience when they do things like perform a Google search or use Google for driving directions." In addition to the financial settlement, Google agreed to concrete measures "to significantly improve its location tracking disclosures and user controls starting in 2023."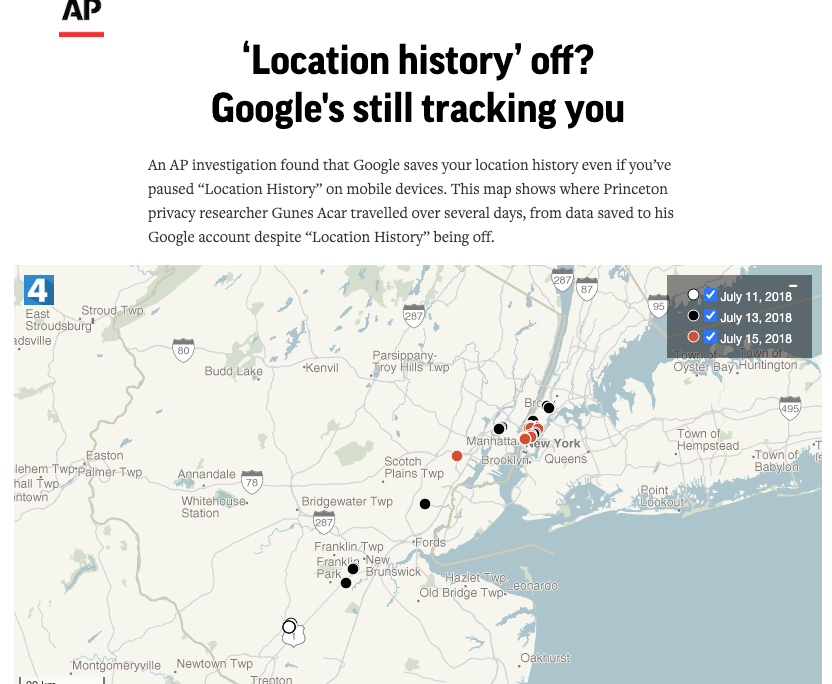 Our take:
Google did disclose location data was still captured but buried some of the disclosures and created complexity and confusion for users.
Google has a history of saying one thing and doing another when it comes to data privacy. Google is far from alone. Call it "privacywashing."
Location data has become a very hot topic in the wake of the SCOTUS Dobbs decision and the criminalization of abortion.
Facebook Portal Dead, Alexa Faces Cuts  
Third party estimates indicate Amazon's Alexa devices unit employs up to 10K people, losing $5 billion a year. Against the backdrop of a $1T market cap decline, Amazon is planning to lay off thousands. And while Amazon won't walk away from Alexa, the virtual assistant faces a diminished future (at least in the near term). Meanwhile, over at Facebook/Meta, the company decided to kill its smartwatch(s) and, more significantly, its Portal smart display business. Portal was late to market and was always DOA, dogged by distrust generated by the company's repeated data controversies since 2016. Portal launched in 2018 and was immediately hit with privacy concerns, which are a general issue in the broader smart speaker/display segment. Portal never sold well – nor does it appear that Facebook's smart glasses are selling for similar reasons.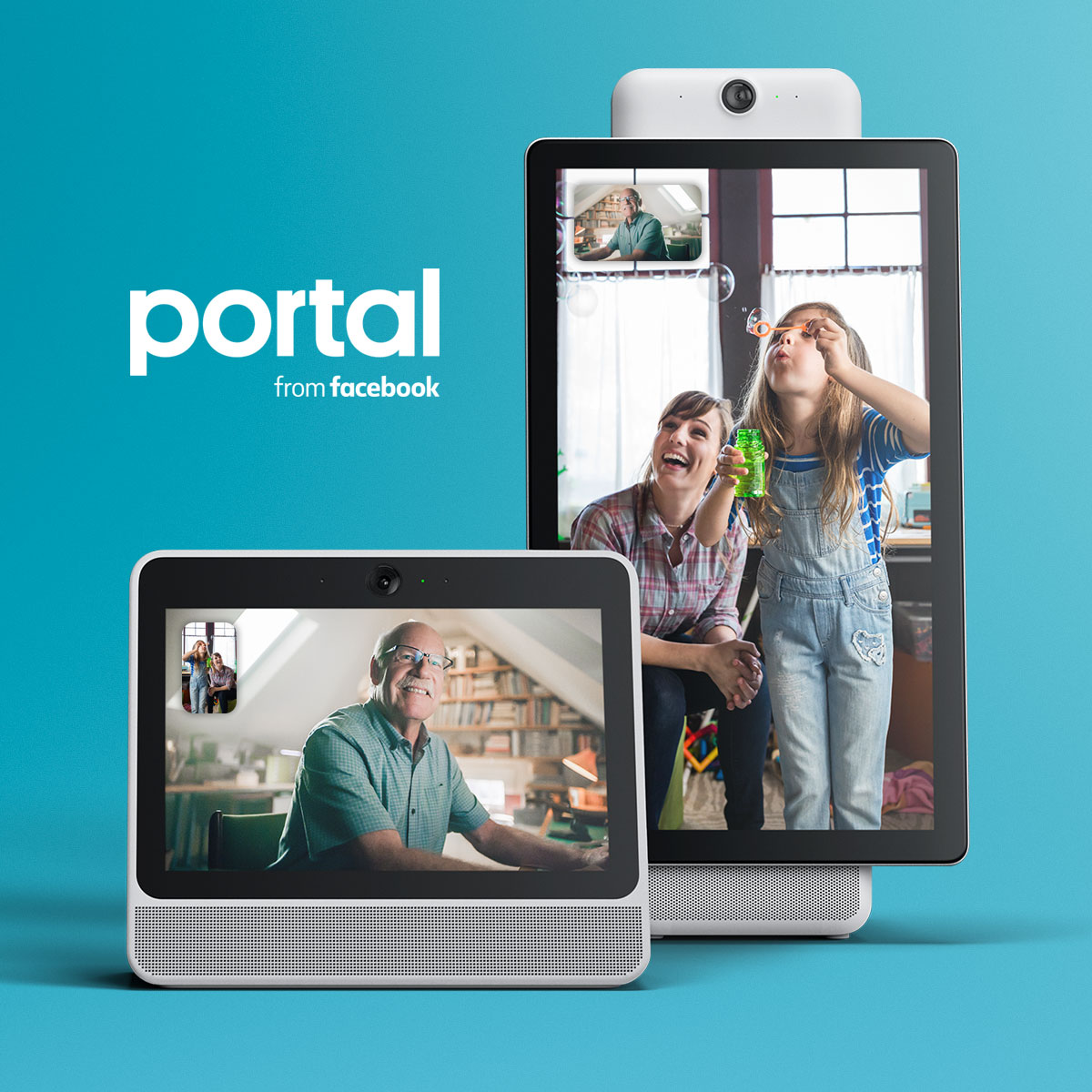 Our take:
Alexa devices are useful and sold well, but functionality has plateaued and monetization is effectively non-existent (ads, e-commerce).
Facebook has been struggling for years to develop its own hardware and OS – the metaverse is part of this – to get out from under Apple's thumb.
The unrelenting data-surveillance scandals at Facebook didn't cut its MAUs, but they doomed Portal from the beginning. Trust matters.
Future of Apple Search
In the wake of recent high-profile search-team losses, a new report argues that a direct Apple competitor to Google is "at least four years away." Before Apple's developer conference in June there were rumors it would launch a general web search engine. That obviously didn't happen, although Apple moved a search box to the iOS home screen. Apple has been incrementally improving its Spotlight/federated search since 2014. Reportedly, there are at least 200 people on Apple's search team. Some observers have speculated that it won't (or can't) launch a direct Google competitor as long as it receives billions in fees from Google to be the Safari browser's default engine. Though many are rooting for it, Apple may never launch a direct Google competitor. (The default search deal will likely be challenged by regulators.) I would now argue Apple shouldn't launch a Google competitor; it needs to focus on a new, next-gen experience.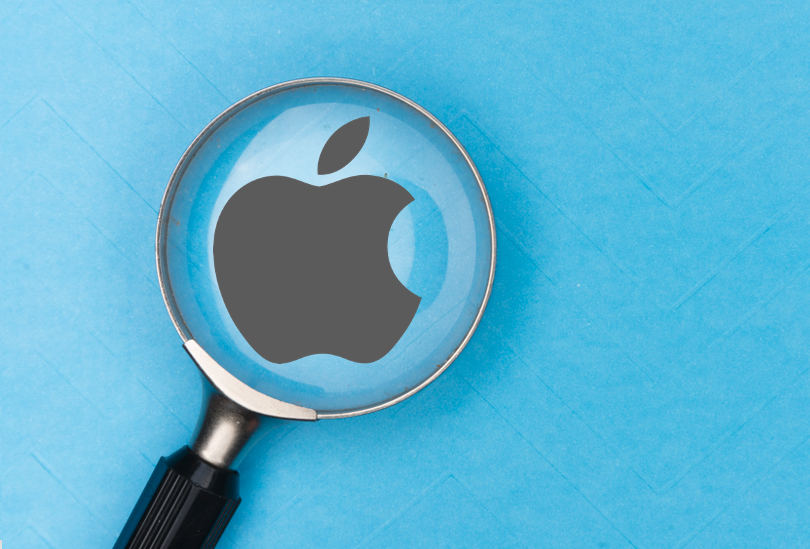 Our take:
It really feels like we're at the beginning of transition away from conventional search, especially in mobile. The future is murky however.
People don't want a comprehensive index now. The web has become a cesspool of mediocrity. They want faster access to trustworthy content.
The pre-Apple vision for Siri was much more transactional. Apple needs to dramatically improve Siri AI and double down on the assistant concept.
Recent Analysis
Short Takes
Listen to our latest podcast.

How can we make this better? Email us with suggestions and recommendations.