In observance of the US July 4th holiday we will not publish on Monday. We'll be back next Wednesday.
Apple's Local Car Play
Apple will soon enable users to buy gas directly from its CarPlay dashboard. According to Reuters that capability will roll out this fall. The feature was announced without much fanfare at Apple's WWDC in June. To activate it, CarPlay users will need to download gas company apps and enter payment card information. After that, they will be able to initiate pumps and pay directly from CarPlay (UX quality tbd). This is part of a larger push into commerce for CarPlay. As Reuters points out, Apple "already opened up CarPlay to apps for parking, electric vehicle charging and ordering food." Apple isn't the first to try this (buy gas from dash). GM did something similar in 2017 but was unsuccessful. According to Apple roughly 80% of new cars sold support CarPlay. Its installed user base is massive – according to one estimate, 240 million cars.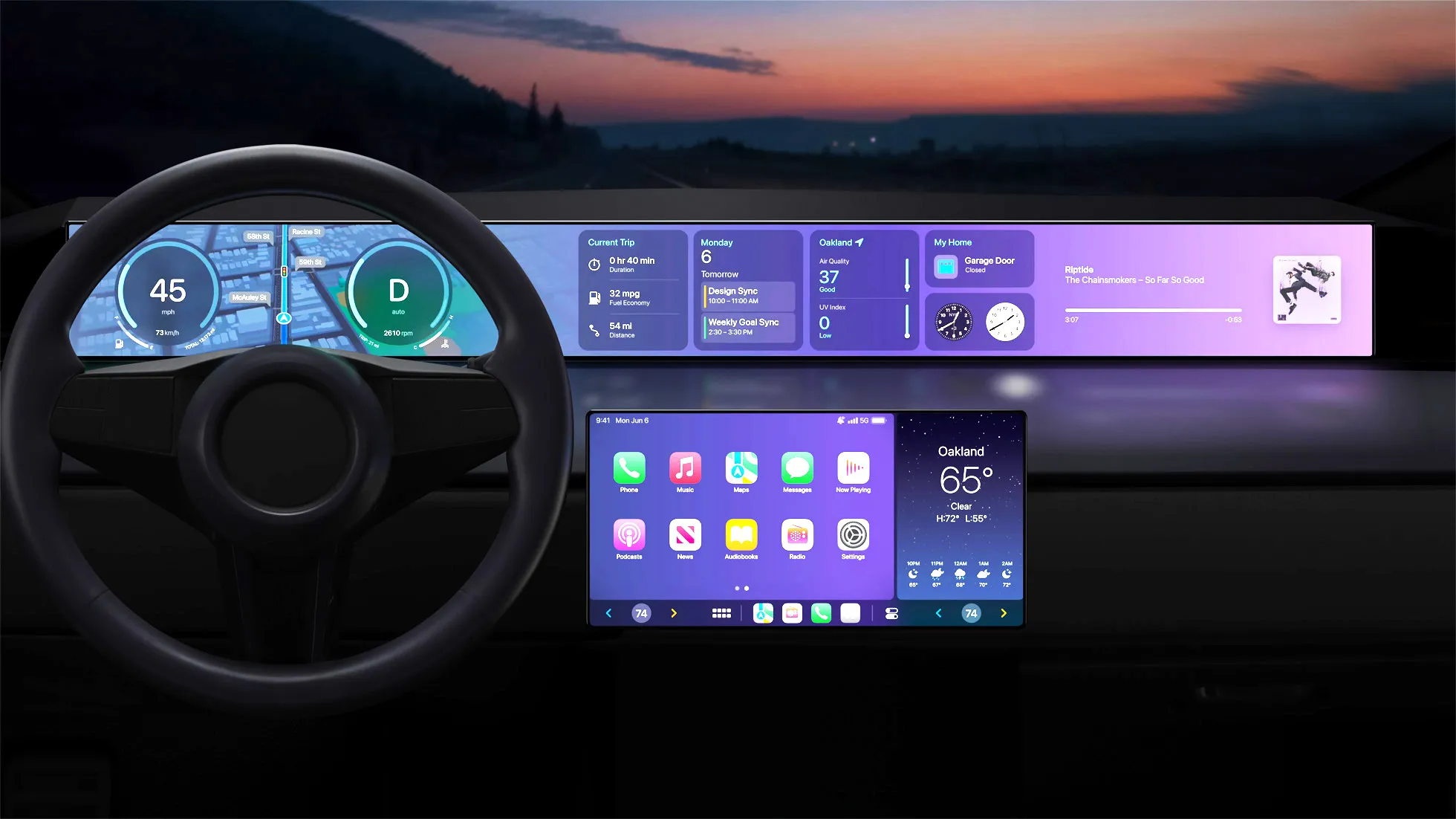 Our take:
Apple's next version of CarPlay is less like an infotainment system and more like a carOS. It's already creating discomfort for carmakers.
Apple's on-again-off-again efforts to build a physical car may ultimately not matter, as every car with CarPlay now becomes an "Apple car."
The implications of connected car commerce are significant. Originally envisioned by others, Apple (and Google) are about to make it real.
Google Tests 'Local Review Carousel'
A new Google SERP test discovered by Celeste Gonzalez features a carousel of local reviews in the middle of the page. These appeared for a few different queries. The scrollable "Local Review Carousel" (credit Carrie Hill) shows numerous reviews for local businesses in the category – so far without any clear criteria for the "top three." (Of course there are.) The review carousel appears below the Local Pack, people also ask and organic results. It operates as a kind of second Local Pack in the SERP. As with all Google tests, it's not clear whether this will roll out. If it does, it could be significant for local SEO and consumer engagement.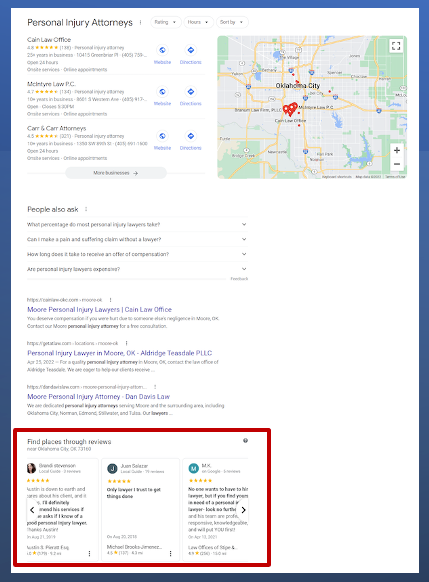 Our take:
Google appears to be increasing the number and types of SERP experiments it's doing right now, especially with local features.
If it sticks the Local Review Carousel will be another way to discover local businesses. Local Pack and/or organic overlap remains to be seen.
Reviews are already a top ranking and conversion factor. This will further emphasize their importance – and contribute to more review fraud.
SMBs: Trusted, Struggling, Excited
Multiple concurrent surveys provide a sense of where small businesses (SMBs) stand right now. According to a Morning Consult, SMBs are more trusted than any other "industry," 16% ahead of "retail and e-commerce" and 26% ahead of "online only companies." Social media is the least trusted. SMB sentiment is negative to very negative right now, given economic challenges and fear (i.e., inflation, hiring, supply chain). Alignable found, 43% of SMBs in the US couldn't afford to pay June rent, up from 39% in May. Indeed, Semrush search query data show SMB owners are looking for financial help (loans, grants) but they're also looking for marketing advice: "Searches for digital marketing services [have] surged by 1,500%." In that category, a survey from Hello Alice may indicate a shift in social media usage. Currently Facebook, Instagram and YouTube are most used and seen as "most effective." But TikTok is generating more excitement among business owners.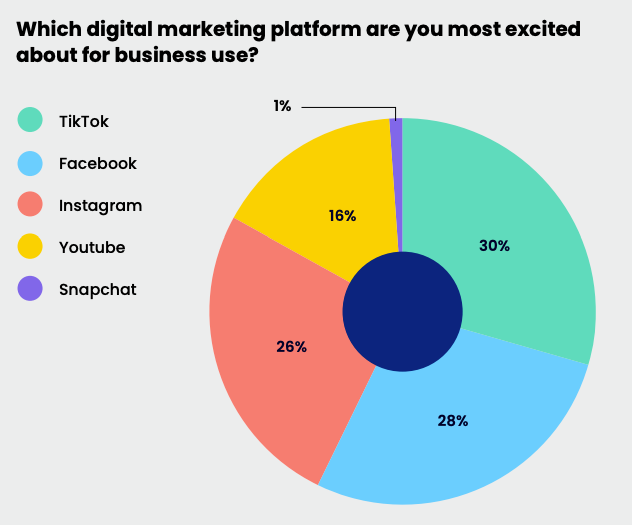 Our take:
Snapchat is the also ran in SMB social media marketing according to the Hello Alice survey, which didn't ask at all about Twitter or LinkedIn.
TikTok revenue is expected to reach $11 billion this year, more than Twitter and Snap combined.
If a recession does occur, which isn't guaranteed, effective SMB digital marketing, CX and customer retention will be critical to survival.
Recent Analysis
Short Takes
Listen to our latest podcast.

How can we make this better? Email us with suggestions and recommendations.