Google's Day in Court
There have been a dizzying array of antitrust claims against Google in Europe and the US. In the US, Google currently faces two active cases – one about to go to trial on Monday and one, seeking a breakup of its ad business, that will probably go next year. (The European Commission wants ad-tech divestiture too.) Regarding next Monday's trial, the NY Times observed, "Such a consequential case over tech power has not unfolded since the Justice Department took Microsoft to court in 1998 for antitrust violations." One of the two main issues in the case is whether Google's default search deals with Apple (Safari) and Mozilla were illegal under current antitrust law. The Safari deal is worth at least $15 billion per year to Apple, according to estimates. Google is a de-facto monopoly and its size and market power do stifle competition, ultimately to the detriment of consumers. But these sorts of search distribution agreements are not illegal per se and it's unlikely the government will prevail on this claim. However, if the US were to win, terminating the deal likely wouldn't have any impact on Google's market share.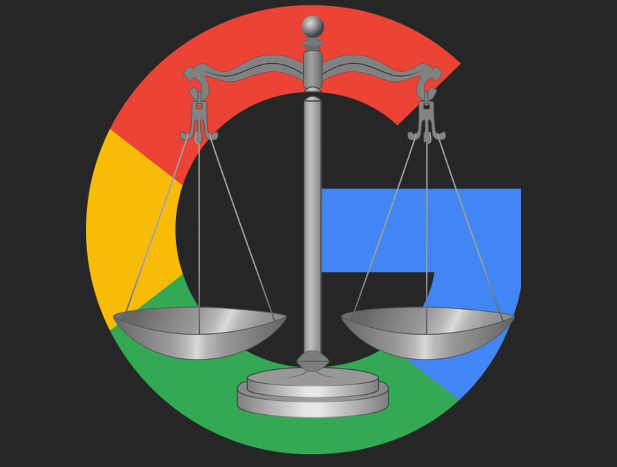 Our take:
If the government successfully ended the Google-Apple default search deal, users would be asked to pick a search engine during phone setup.
The overwhelming majority of users (90%+) would freely choose Google. It's the brand and UX they're most familiar with.
Yet a government win could be the nudge that Apple needs to finally introduce a full-fledged Google replacement.
SMBs: Facebook ROI Better than Search
Past surveys have shown that small business (SMB) owners (and some B2B marketers) see social media as more effective than SEO or paid search – although perception may not match reality. Now another survey, of 218 SMB owners and decision-makers from direct-mail provider Taradel, finds Facebook has the highest ROI of all channels, according to SMBs (direct mail is number 2). They also think paid search has a higher ROI than organic/SEO. Roughly 83% of SMBs surveyed said they used Facebook for marketing, Instagram was second with 48%; only 10.7% used TikTok. Yet only 11% saw their marketing as "highly effective." The largest group (37%) said it was "somewhat effective" and 22% said it was ineffective. Asked about next year's marketing allocation, Facebook Ads was the top choice, email was number 2. Paid search was 5 and SEO was 7. Just over 68% said they'd use Facebook ads "next year," an apparent decline vs. today (83%), although the latter may include organic Facebook usage.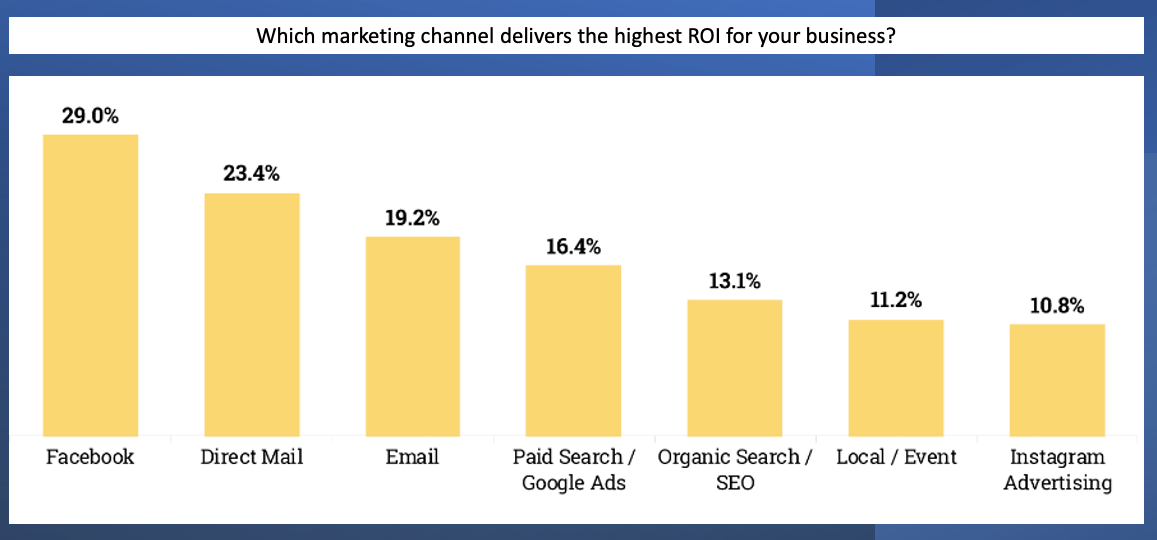 Our take:
Striking finding: 66.2% prefer self-service platforms for marketing. This may explain some of the results: FB is simpler than SEO.
It's not clear how representative this sample was; 218 is a fairly small sample. And there was no segmentation data offered.
There's a major perception-reality gap in this and other SMB data. But social media has definitely won the battle of hearts and minds.
71% of GBP Engagements Zero-Click
The zero-click controversy has died down somewhat lately but we directly observed it in user research Near Media recently completed. According to Rand Fishkin, ~65% of Google searches on average result in no click to a website (mobile is higher than desktop). In the healthcare vertical, our research found that 71% of mobile GBP engagements and 54% on the desktop were zero-click. In other words, people were getting sufficient information from Google Local Pack/Finder results without a site visit. As users explored local results, we saw that reviews were a dominant focus; proximity was another and images as well. As previously indicated, however, most users focused entirely on star ratings and review volumes and didn't read reviews. Although a minority of users carefully read them.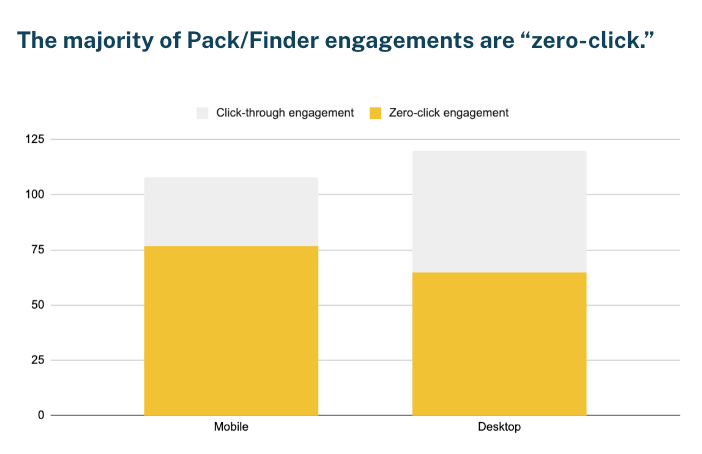 Our take:
Local Pack/Finder results drive zero-click conversions, 75% in some categories, per Mike Blumenthal and Joy Hawkins.
It makes sense that mobile has a higher % of zero-click results than desktop for several reasons, including purchase intent and UX.
These figures are consistent with Rand Fiskin's data, but it's premature for us to generalize. We'll report back as we do more testing.
Recent Analysis
Short Takes
Listen to our latest podcast.

How can we make this better? Email us with suggestions and recommendations.