Does Yahoo Directory 2.0 Make Sense?
The venerable Yahoo Directory shut down, after nearly 20 years, in 2014. It was a victim of exploding online content and an ascendant Google. By 2000, there was too much information for the human-edited directory model to work. And Google's page-rank algorithm was superior in surfacing new, authoritative content. But two decades of content created increasingly for ranking has resulted in an undifferentiated and (mostly) untrustworthy online mess. For a time, Google did deliver the best content at the top of results. But today we mostly get four ads and whoever is doing the best job optimizing content, title tags and linkbuilding. A case in point: I was searching this weekend for a faster modem. The SERPs, whether informational or transactional, were full of dreck and exhausting to wade through. Most of the top results were no-name sites or full of garbage reviews. The entire process was incredibly inefficient. There's now an opportunity to bring back a human edited/crowdsourced directory (with AI help) and present only credible and useful content in major categories. Think quality raters without the algorithm.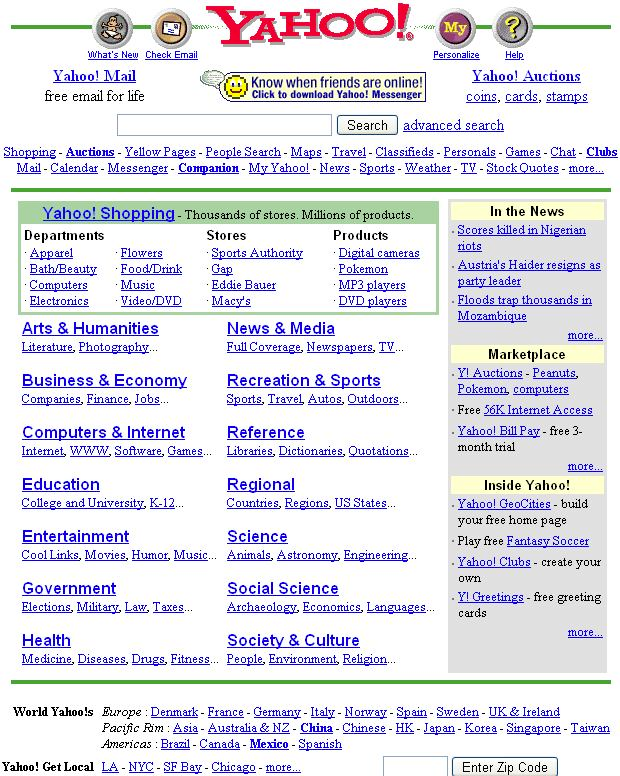 Our take:
Yahoo said earlier this year it was going to revive search. Absent something radical, it won't matter or make a dent.
Yahoo should instead use crowdsourcing, AI and human editorial oversight to create a new Yahoo Directory for the AI era.
People no longer care about millions of results; they want a curated set of high-quality answers to their queries.
Europe's 'Gatekeepers'
Europe's Digital Markets Act (DMA) is designed to boost competition, make platforms interoperable and give consumers more choice. While there are concerns and complaints, it represents a legislative accomplishment US lawmakers couldn't and won't be able to duplicate. The DMA is primarily designed to restrain so-called "gatekeepers": large platforms that often behave in self-interested ways and can choke off competitors by limiting exposure and distribution. The DMA designates only six "gatekeepers": Google, Amazon, Apple, TikTok's owner, Meta and Microsoft. Among other things, gatekeepers are not allowed to treat their own products more favorably, prevent consumers from uninstalling pre-installed software, or track people outside their platforms without consent. March 2024 is the compliance deadline. Prior to that the six will scramble to avoid compliance; Apple and Microsoft are pushing back, arguing that iMessage and Bing, Edge and Microsoft Advertising don't meet required scale thresholds. Penalties for non-compliance can be up to 10% of total revenue or 20% in cases of repeat offenses.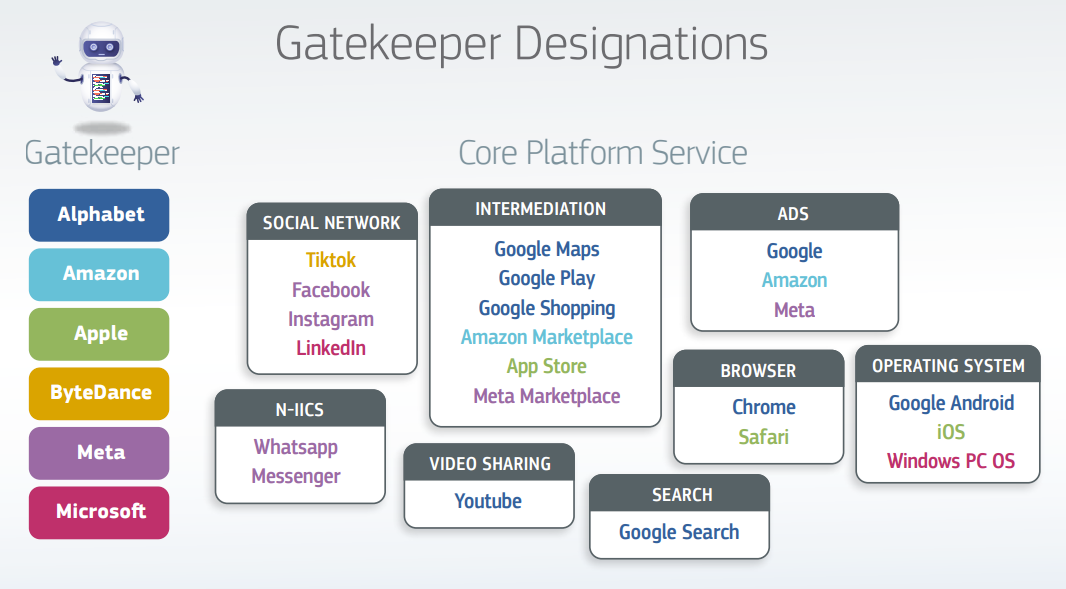 Our take:
As always there's a distinction between the rules in the abstract and their enforcement. We'll see how this plays out.
The DMA will impact Google's SERP in Europe. Google has been experimenting with different SERPs in anticipation.  
In local, the placement of Google Maps and the Local Pack will be impacted. So might SGE, assuming it goes live.
Delivery Fees Driving BOPIS
During COVID, many pundits predicted unending e-commerce expansion at the expense of brick and mortar. Instead, e-commerce has returned to single digit growth. It's also happened in food delivery, which was booming during COVID. Many restaurants adapted to delivery aggregators (e.g., DoorDash) cutting into margins by inflating prices for online ordering (by as much as 40%) but not for dine-in and pickup business. These higher online food prices have negatively impacted consumer demand, beyond just delivery surcharges. Accordingly, more people are turning to pickup to avoid "aggregator fees." Food delivery costs "are nearly twice [as much as] customers spend on their average pickup order." Consumers are also increasingly turning to pickup in the grocery sector. DoorDash is responding by pressuring restaurants to reduce online prices with various strong-arm tactics (e.g., reduced online visibility), which may be illegal. Assuming consumer price sensitivity continues, pickup/BOPIS will continue to gain share and delivery growth and margins will flatten.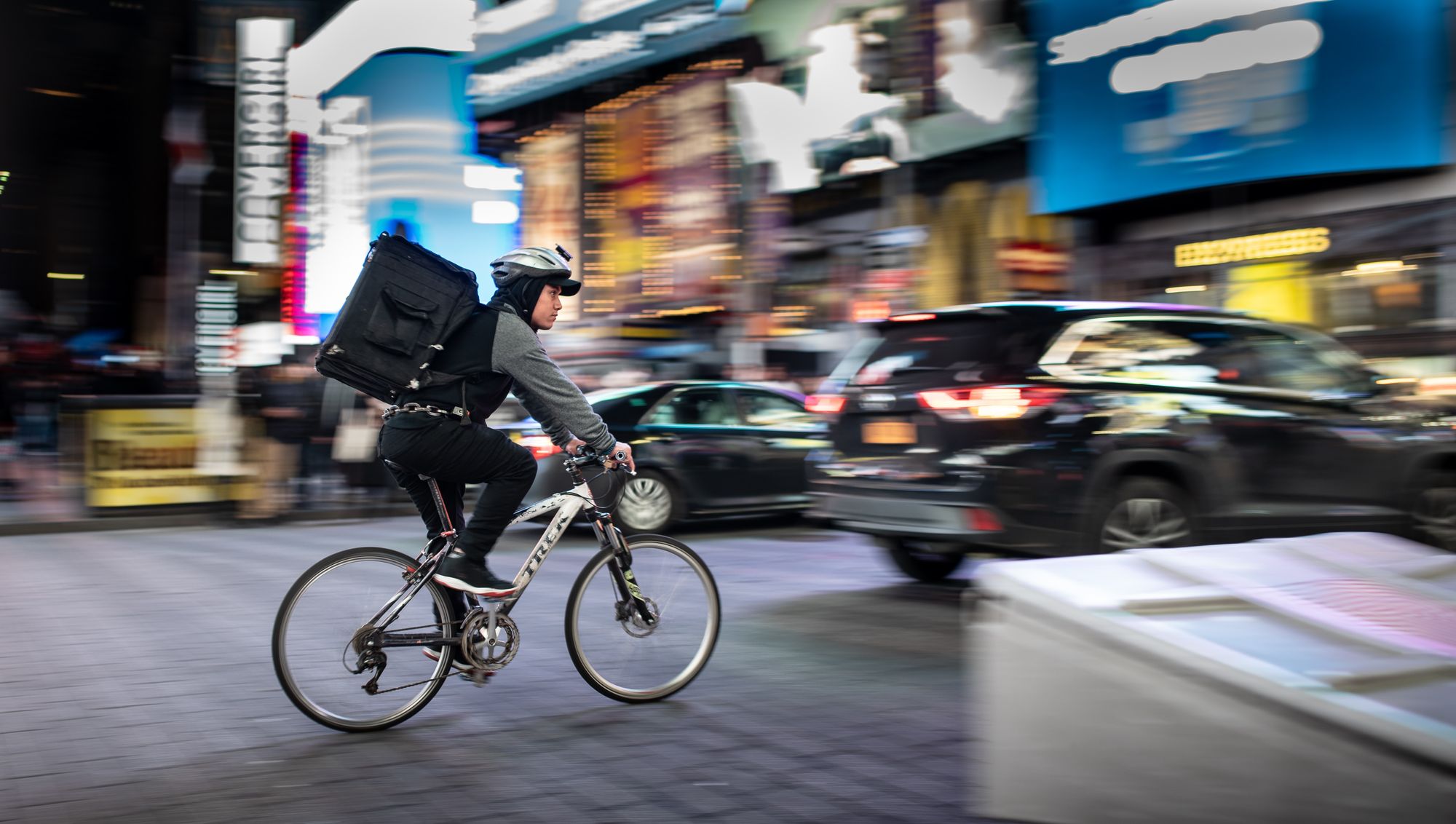 Our take:
DoorDash has nearly two-thirds of the US market. As it consolidates its dominance, growth may continue but will eventually peak.
Another example: Instacart delivery growth is flat. It's increasingly an ad platform and technology vendor for grocery partners.
Delivery services will be forced into more Prime-like subscriptions to get rid of individual order fees and derive more revenue from heavy users.  
Recent Analysis
Short Takes
Listen to our latest podcast.

How can we make this better? Email us with suggestions and recommendations.