WTF: Google Paying $15B for iPhone Default Search
There have been various informed estimates over the years about how much Google is paying Apple to be the Safari browser's default search engine. According to the latest Wall Street analysis, the figure will grow from $10 billion in 2020 to $15 billion this year and could reach $20 billion next year. If true, it means Google is making a multiple of that on (mostly) ads from iPhone users. The payments are booked as "services" revenue by Apple. In 2020, Apple reported roughly $54 billion in total services revenue. As Google payments increase, Apple continues to build out its own Spotlight search, which will see improvements in iOS 15.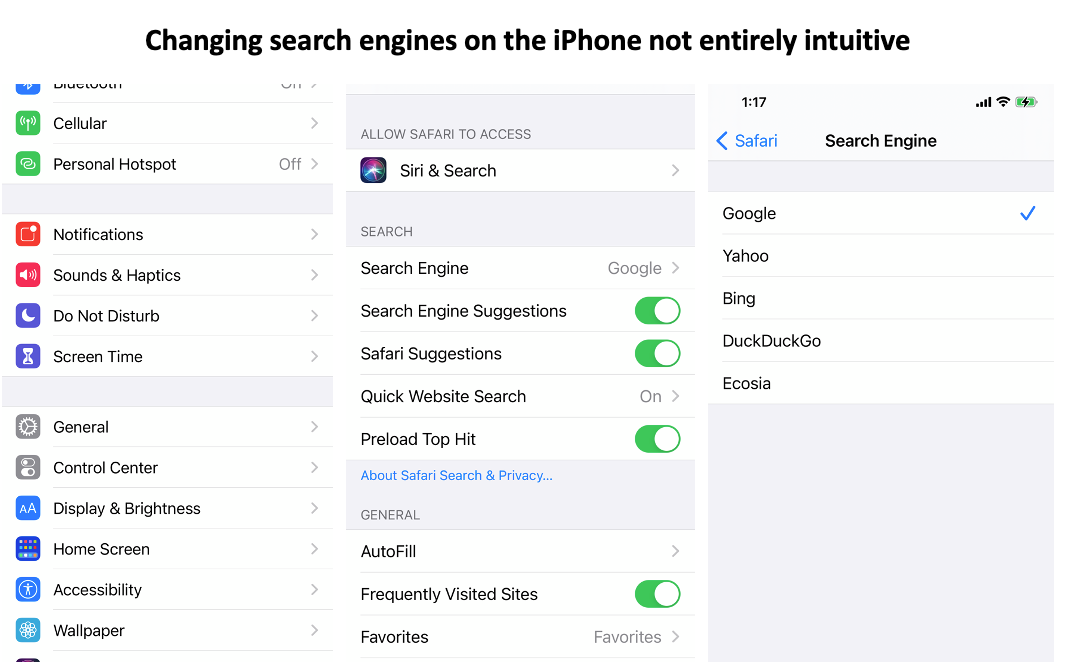 Our take:
Google's mobile search share is roughly 94% in the US. DuckDuckGo is second with about 2.2%. The Apple-Google deal is accused of contributing to this.
Google's hold on mobile search is likely more tenuous than on the desktop, which may explain why it's willing to pay so much to Apple.
Apple's new native ratings system won't be as impactful unless it builds a strong local discovery capability, enter Spotlight search.
SERP Analysis: Google Is Most Unique Engine  
In the bygone days of "metasearch," the various providers argued that different engines produced different results. The public didn't quite bite, thinking Google was comprehensive – so why do you need "Dogpile" or "Metacralwer"?  Consequently, they failed. But an interesting new analysis of 56,000 keywords and 6.5 million search results on Google, Yahoo, Bing and DuckDuckGo found that results do vary (see graphic). Only a third of page-one results on Google are shared by the other engines. And while Yahoo, Bing and DuckDuckGo differ from Google, the differences among those three are less pronounced. For example, two-thirds of Bing and DuckDuckGo results were also present on Yahoo. And with long-tail queries, there was even more similarity among results, including on Google. The post offers more depth and detail.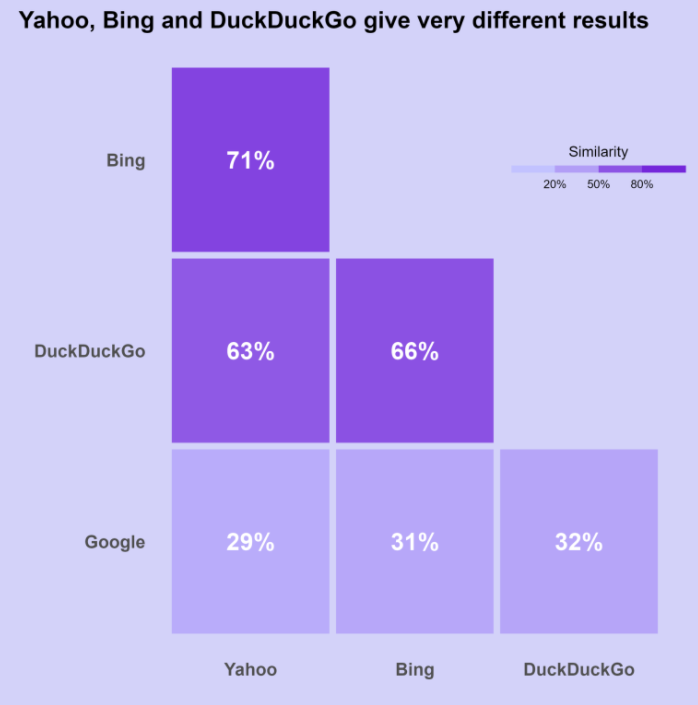 Our take:
The post argues that optimizing for Google will also benefit you with the other engines. It does recommend checking keyword rankings on the others however.
Google reportedly had fewer "big domains" (e.g., Tripadvisor, IMDB) on page one than other engines. This is a matter of taste for consumers.
This study continues to reinforce he perception/narrative that Google is better. DDG has had success selling privacy. Absent something like an iPhone default search change, there's little hope for Bing/Yahoo growth.
Sharks and Lampreys: Evolving Local Retail Strategies
In the wake of triple-digit e-commerce growth last year, some retailers decided they needed to shutter their stores. Disney was one of those. It has been reducing its North American footprint from 300 stores to just 25. But many people don't understand that when stores close e-commerce suffers; stores support online sales in multiple ways. Seeking to find a way to have a local retail presence without the overhead, Disney has now turned to Target. Disney will have a store-within-a-store (SwS) presence in 160 Target locations by the end of 2021. Toys R Us, which has risen from the grave, is doing the same thing with Macy's. It will be in roughly 400 Macy's locations by next year. Ulta has also launched in nearly 60 Target locations with plans to expand to 800. Best Buy has long had branded SwS areas, devoted to manufactures but generally not other retailers (save Apple). Call it a Sharks and Lampreys strategy.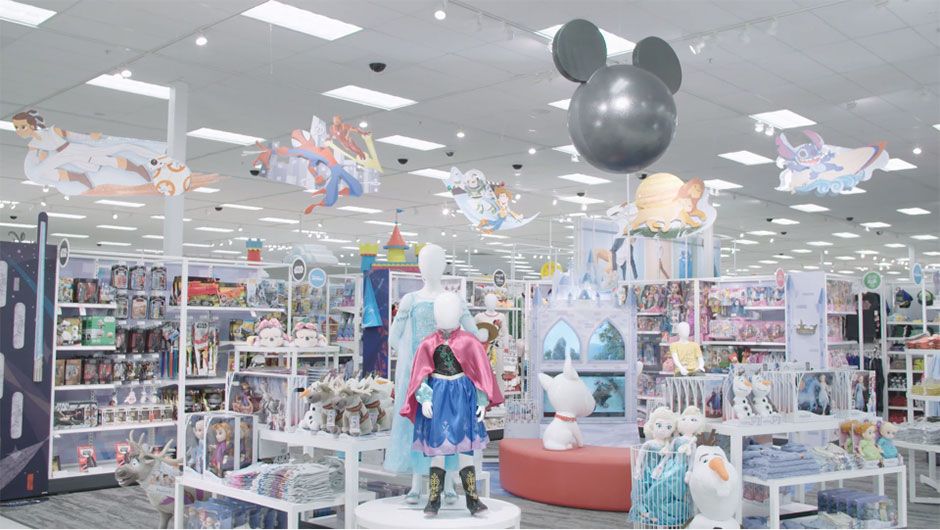 Our take:
Smart approach: More brands will do this to establish/extend in-market presence. With a few exceptions, brands won't succeed without stores.
The downside is that Target or Macy's may not represent a brand's products as well as their own associates would, the thinking behind Apple's store strategy.
The other issue is "placement" or positioning in the store. Unfavorable positioning could dampen sales. Brands will thus compete/pay for advantageous placement (think: grocery store shelf space).
Recent Analysis
Short Takes
Listen to our latest podcast.

How can we make this better? Email us with suggestions and recommendations.