Google's New 'Make a Dr. Appointment'  
Google's evolving mission is not simply to organize and present information but to make it actionable and drive transactions ("get things done"). To Google this seems like a "win-win-win": for consumers, providers and its own revenues. Using its online food ordering playbook, Google is integrating healthcare booking into the local SERP. Working primarily with a few major partners, CVS and unnamed others, a tab in the business profile will show available booking times for different categories of appointments. Google will incorporate other booking vendors over time. The program is likely an extension of Reserve with Google, which launched in 2017 to bring appointments to local SERPs across verticals. Through Reserve, Google has aggregated dozens of third party booking platforms and their customers.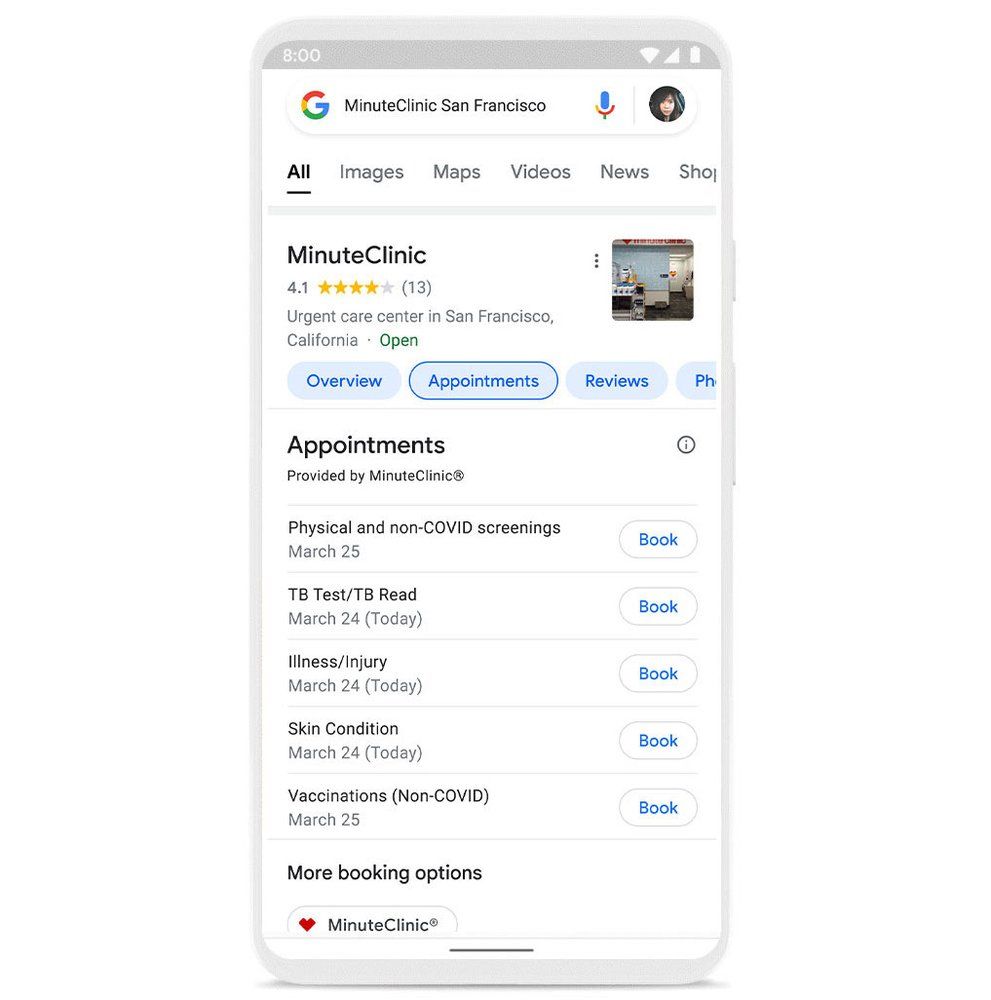 Our take:
Gatekeeper: Google wants to insert itself into more into local transactions, to reinforce Google usage and generate new revenue.
Booking and commissions are kind of a diversification play away from PPC. Typically Google takes a cut of revenue or transaction fees.
Google is picking winners/losers, as it did in food delivery, by working with bigger players. If not part of the beta you're SOL for now.
EU's DMA Goes After 'Gatekeepers'
Regulators on both sides of the Atlantic now characterize big tech platforms – Google, Amazon, Apple, Facebook and Microsoft – as "gatekeepers." The EU Parliament is taking aggressive aim at these companies in its now completed Digital Markets Act (DMA). The DMA applies to companies with market caps of at least €75 billion ($82 billion) or revenues of €7.5 billion ($8.2 billion). DMA prohibited business practices include bundling apps/services, "self-preferencing" and restricting access to third party app stores. Messaging platforms would also have to become interoperable. And the combination of personal data sets for ad targeting will only be permitted with opt-in consent. Browser and search engine choice are in there too. Violations could result in fines of 10% of global revenues or more for repeat infractions.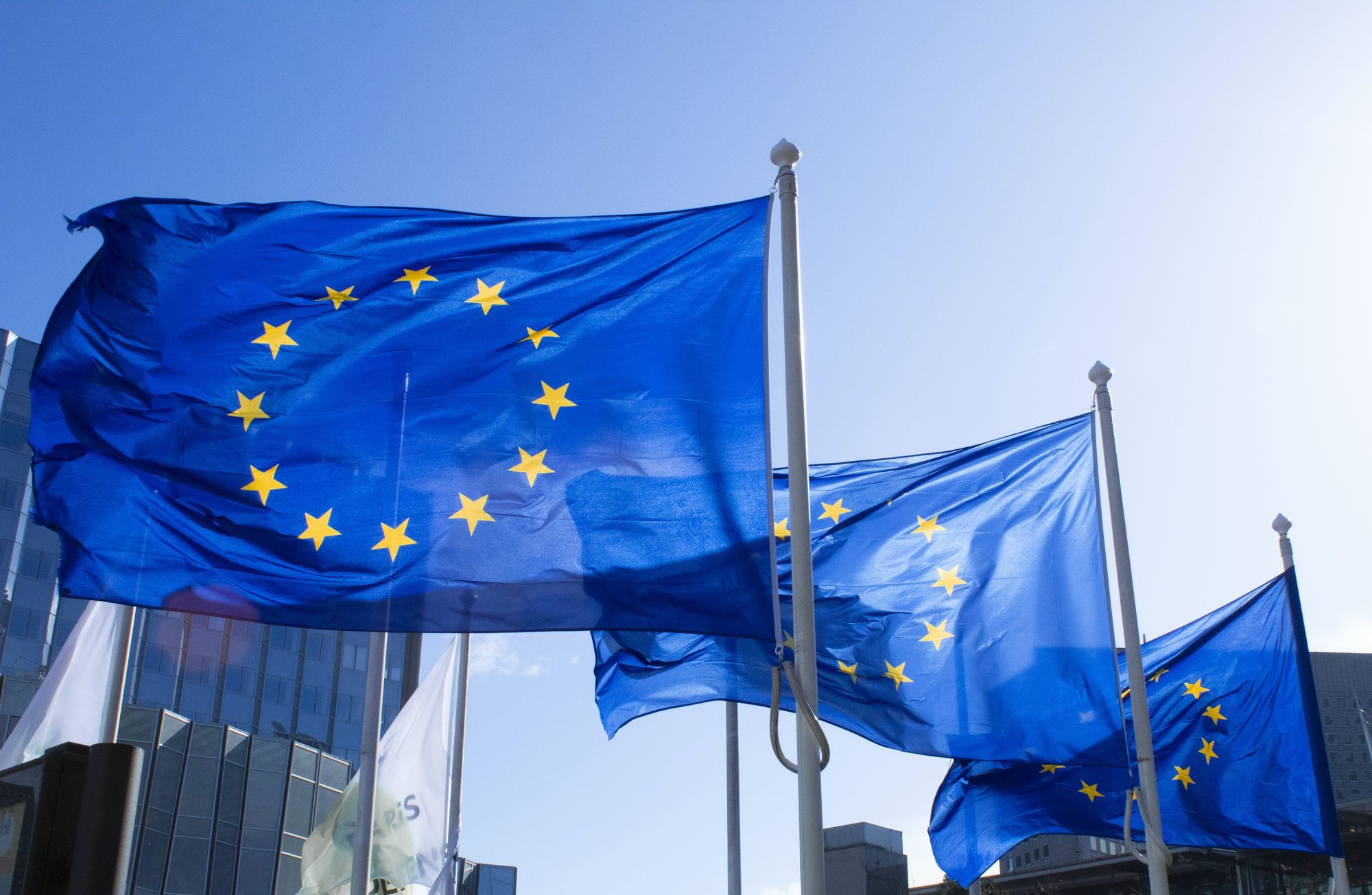 Our take:
This is a major piece of legislation with global implications, which must still be approved (a formality). It would take effect later this year.
All the major tech companies have expressed concerns about negative consumer impacts and aspects of the legislation being "unworkable."
Remains to be seen: GDPR was similarly trumpeted but has largely been a failure. One possible outcome: the SERP could be radically altered.
Google: Spam 'Less than 1%' of Maps Content
Periodically Google posts about how diligent it is in fighting local spam. Yesterday, Google published another of these blogs. The company says each day it receives "around 20 million contributions from people using Maps." (Undoubtedly the scale is massive.) Google added that, in 2021, it "blocked or removed more than 95 million policy-violating reviews" and "took down more than 1 million reviews ... reported directly to us." Google proudly proclaims that "less than one percent of all the content that is viewed on Maps" is fraudulent or abusive. (Amazon makes a similar 1% claim.) These representations come against the backdrop of increasing regulatory scrutiny and growing user distrust of online review credibility. Indeed, 50% of BrightLocal survey respondents said they'd seen fake reviews on Google, among other places.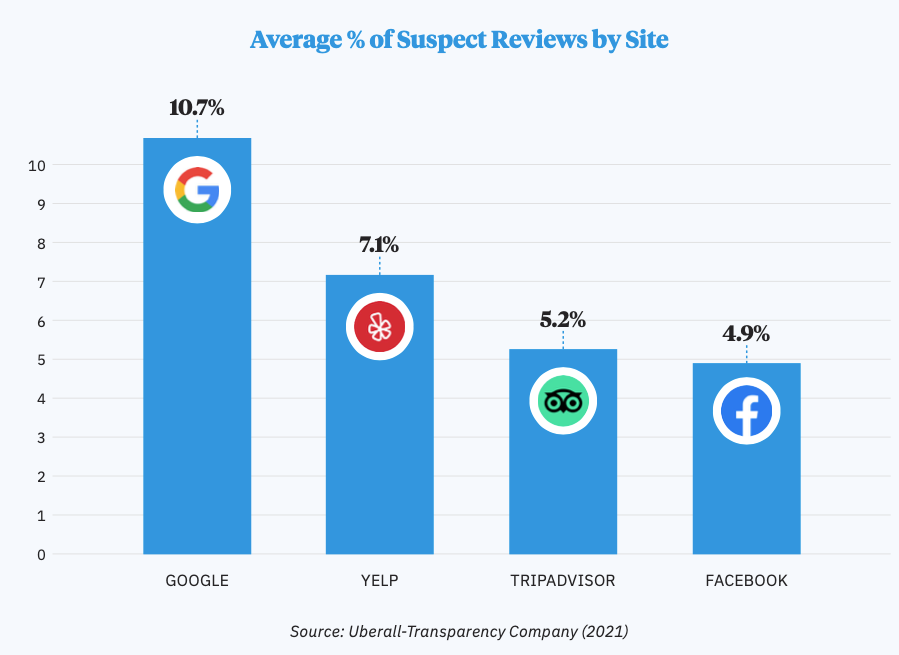 Our take:
The 1% claim is dubious, given anecdotal and empirical evidence. A polite way to describe it is "PR spin." B.S. is another way.
2021 Research conducted by The Transparency Company and Uberall: ~11% of Google reviews were suspect. Some verticals exceeded 20%.
We applaud the stepped up efforts to purge fraud from Maps. But the company needs to do more and probably involve third-party auditing.
Recent Analysis
Short Takes
Listen to our latest podcast.

How can we make this better? Email us with suggestions and recommendations.