Streaming's Big Oscar Win
Beyond "the slap" – actor Will Smith publicly smacked presenter Chris Rock on stage after Smith took umbrage at Rock's joke about his wife – the big story was the best picture win by Apple-funded CODA (child of deaf adults). The firm is noteworthy for its mostly Deaf cast. But it also marks the first time a "streaming service" has won that Award. Much is being made about how Apple beat Netflix to the podium in that category. But the award caps a years-long transition in Hollywood. Netflix was founded in 1997 but introduced streaming in 2007. From one point of view streaming is not very different from cable, which has been around since the 1950s. But Netflix and its imitators have now completely changed TV and movies. A lengthy article in the NYT proclaims "the end of the movies." That's not really true but the way that people consume entertainment has dramatically changed – accelerated by the pandemic.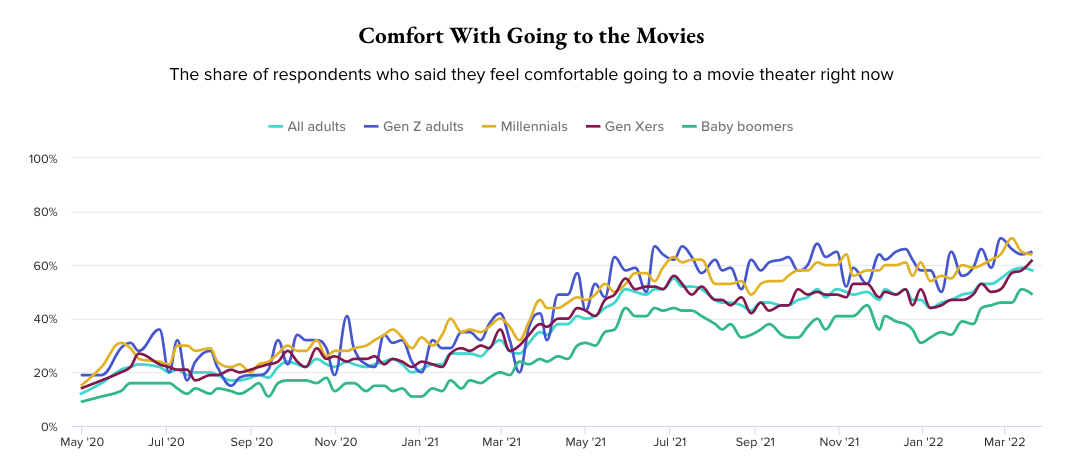 Our take:
COVID kept people away from the movies for roughly two years. Exhibitors are starting to see people come back – only selectively.
Roughly 60% of US adults are comfortable going back into movie theaters. But in-theater attendance will never be what it was.
The economics and consumption patterns of movies have been forever changed by COVID, a much bigger shift than retail shopping.
Google Expanding Duplex Use
In 2018, Google began asking owners of Google My Business (now Business Profiles) whether they would accept "Google Assistant calls" (Duplex). Google said this could include calls to book reservations and confirm facts about the business (hours, location, etc.). This started in the restaurant vertical. It's not clear how widely it was used. Then in March, 2020 (at the beginning of COVID) Google CEO Sundar Pichai wrote in a blog post that Google was using Duplex "to contact businesses to confirm their updated business hours, so we can reflect them accurately when people are looking on Search and Maps." In June 2020, the use case expanded to include checking the status of "in-demand inventory." More recently that expanded again to "restaurant wait times." Google also said in some cases it might text instead of call. The feature is opt-out for businesses.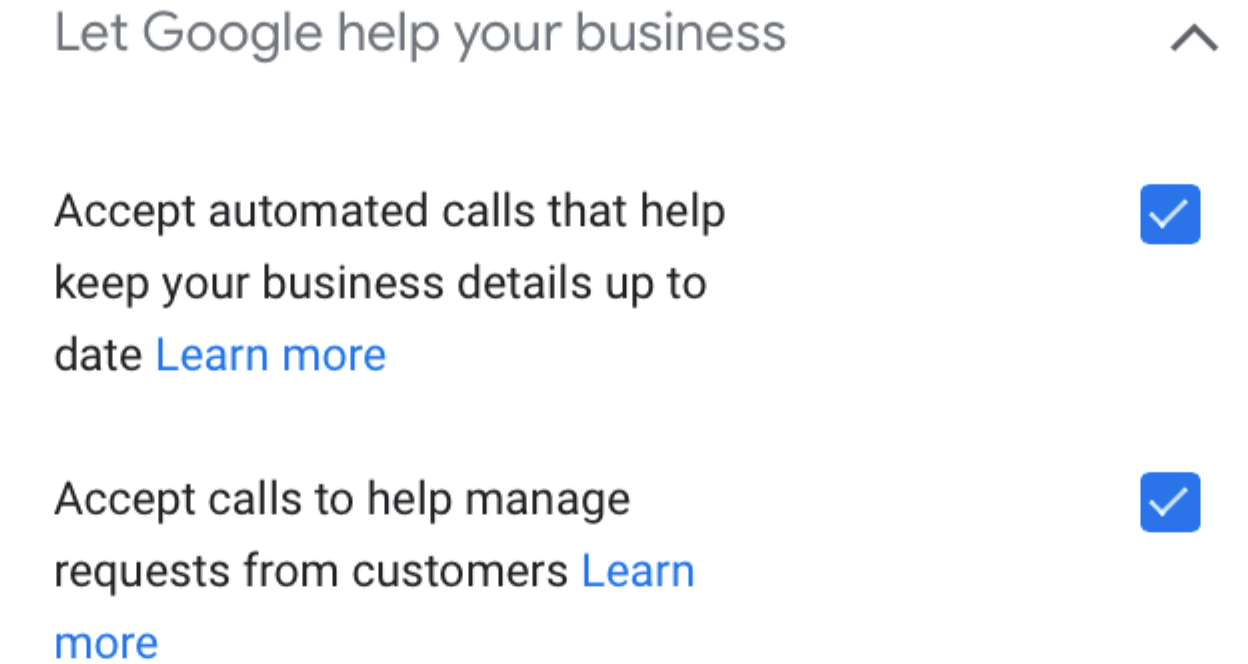 Our take:
We have no information about how common or widespread the AI-based calling is. We're trying to collect data on that.  
Many SMBs (e.g., restaurants) don't want to receive phone calls at all. This may be why Google added texting.
Google has struggled to get SMBs (and enterprises) to claim GBP listings. Duplex is a potential corrective for that. Will it work at scale?
Connected Car Commerce Is Coming
Some marketers fantasize the future of connected cars (i.e., autonomous vehicles) will free people to spend all their in-car time online to watch ads or buy things. That's unlikely but commerce is coming to digital dashboards and in-car infotainment systems. A company called Mavi.io has announced an in-dash app that will allow drivers to shop and place online orders from their infotainment systems. The company is calling its app "OnMyWay." It allows drivers to "order, pay for and coordinate pickup of coffee, meals, groceries and need-it-now items." The company announced initial pilots with BurgerFi and Anthony's Coal Fired Pizza & Wings. The system will store credit cards and offer recommendations based on location and personal preferences. But the app is only available in cars with Samsung's HARMAN Ignite platform.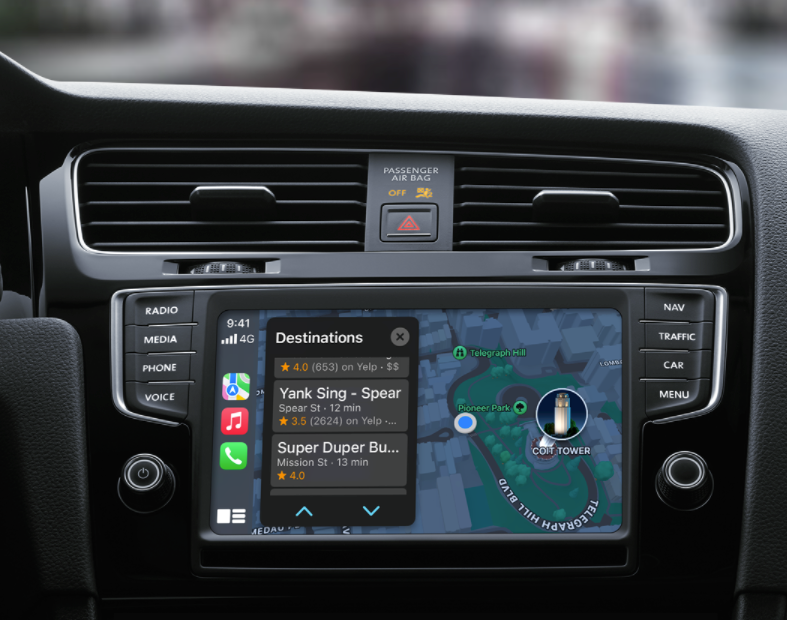 Our take:
Yelp Fusion Automotive is also for cars. But the dream of in-car local commerce goes back at least 15 years, to devices like Dash Express.
Car OEMs have also tried to turn their subscription navigation/concierge services into search and commerce tools – largely unsuccessfully.
It's more likely that Apple CarPlay and Android auto will be dominant platforms for in-car local commerce vs. new 3rd party tools.
Recent Analysis
Short Takes
Listen to our latest podcast.

How can we make this better? Email us with suggestions and recommendations.