Amazon Kills Bookstores for Grocery Biz
Amazon's CEO Andy Jassy has made the decision to shutter most of the company's brick and mortar locations to focus on grocery stores (Whole Foods, Fresh, Go). This means Amazon's 68 bookstores, Amazon 4-Star locations and pop-up stores will be closed. Reuters said that the company will still pursue Amazon Style. The decision was simple economics: offline revenue is a tiny fraction of Amazon's total business. Offline sales were just 3% of Amazon's total sales in Q4, dominated by grocery. However, Amazon controls only about ~2.5% of the grocery market according to third party research. The value of the US grocery market is just over $765 billion – so there's lots room for growth. Only recently analysts called Amazon's grocery business an "expensive hobby."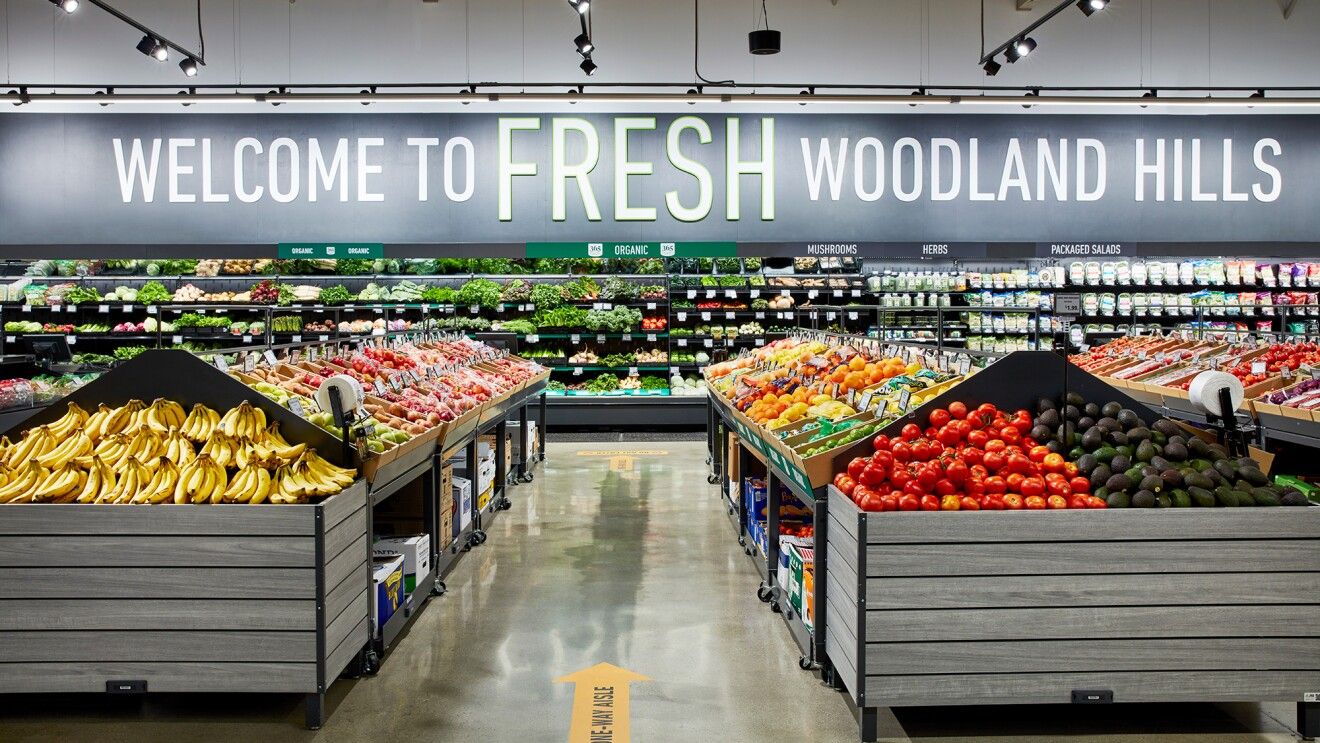 Our take:
Amazon Fresh will use "just walk out" cashierless tech. The company is also implementing it at two Whole Foods stores – so far.
Price often drives grocery shopping; however enhanced experiences will win at the high end. Eventually, the major chains will all be cashier free.
Having physical stores remains important for Amazon as return centers and pickup locations for online. But grocery performs that function.
Reviews Paradox: Consumer Reliance Up, Trust Down
More than three-fourths (77%) of consumers now "always" or "regularly" read local business reviews, according to a recent BrightLocal survey (n=~1K US adults). That's up from 60% in 2020. The "never read" number was 2%, down from 13% in 2020. More people than ever are reading reviews. At the same time, more of them believe they've encountered fake reviews: "62% of consumers believe they've seen a fake review for a local business in the past year." The top three sites where consumers believe they've seen fake reviews are: 1) Amazon, 2) Google and 3) Facebook. However people are most "suspicious" of fake reviews on Facebook – 70% are "very suspicious" or "fairly suspicious." Compare: 59% for Amazon and 45% for Google. And two-thirds (67%) said having seen fake reviews makes them more distrustful of online reviews generally.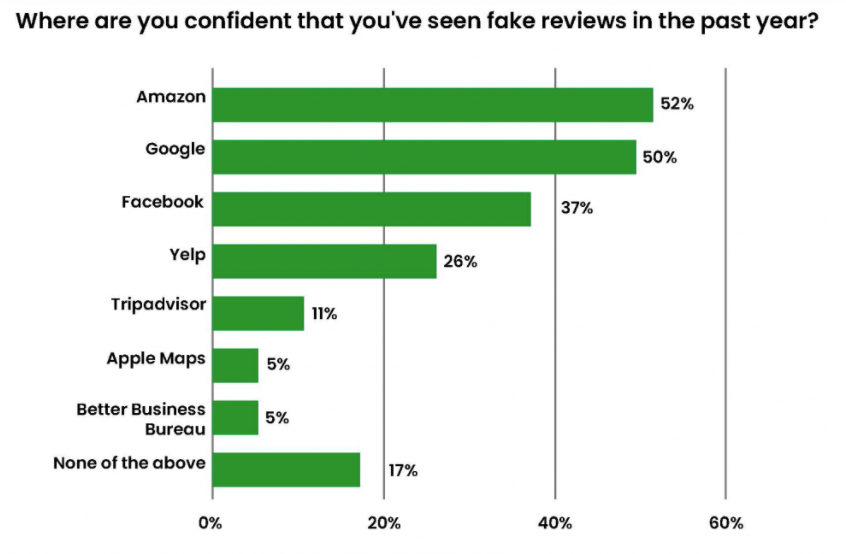 Our take:
Awareness of fake reviews is rising because of increasing media coverage, not because people are actually detecting them more often.
Perception and reality: People assume there are more fake reviews on Facebook because of the company's scandals and shady behavior.
A prior analysis of 4 million reviews found Google had the most (10.7%) then Yelp (7.1%), Tripadvisor (5.2%), Facebook (4.9%). (Amazon wasn't part of the study, but it's full of review fraud.)
Google: Better CX = Better Rankings
There are numerous variables Google uses to rank websites. They involve online signals almost exclusively (though LSAs have a "responsiveness" ranking element). But a new "Shopping Experience Scorecard" (US only) takes a step into the real world. It promises to reward retailers/sellers that offer a better customer experience (CX) with better Google Shopping visibility. The company says, "The program will monitor the experience you provide to customers in several areas, including shipping speed, shipping cost, return cost, and return window." This will translate into a rating of "excellent," "comparable" or "opportunity." The information Google uses for its Scorecard is based on self-reported data. The criteria are similar to Google's Retailer Standards, but Scorecard applies to "any merchant." (using Merchant Center).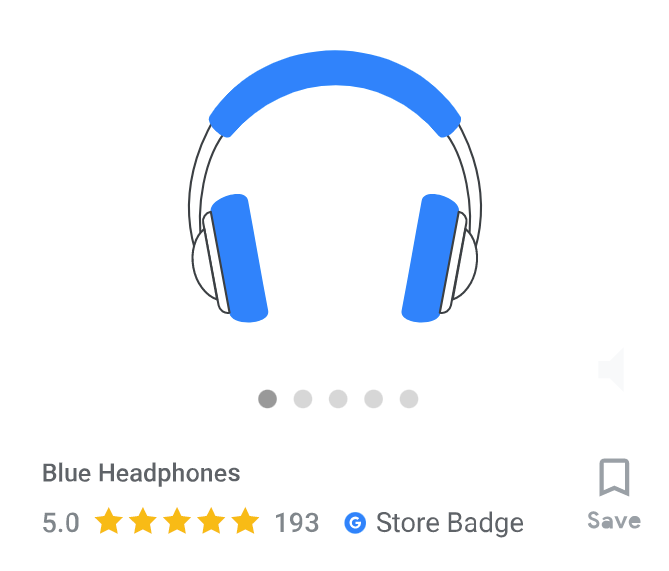 Our take:
In addition to ranking better, "excellent" merchants will receive "a badge on your listings that improves user trust in buying from you."
It appears Google isn't attempting to independently verify the accuracy of the information provided. That could be a next step.
Google could go further and bring more "offline" data into rankings – reviews are a proxy for that. Would make ranking harder to game.  
Short Takes
Listen to our latest podcast.

How can we make this better? Email us with suggestions and recommendations.