Search: Apple and Andi
This week Apple finally released iOS 16. Among other changes and upgrades, Apple put its search box on the iPhone's homescreen. Before Apple's June developer conference there were rumors of a new search engine. Instead Apple made its existing (federated) search more visible. Overall, Apple search still has a long way to go, and its local search is still heavily dependent on Yelp. But search's new prominence should drive more traffic – maybe disproportionately in local. Separately, a new "search assistant" Andi has emerged. Described by its team as "a fairly stable alpha," the UX is different enough that it could find a following. Results are decent. When Facebook released the similar (though disappointing) BlenderBot, we mused that conversational AI might be a promising new direction for search competitors vs. cloning the Google UX. Behold: here it is.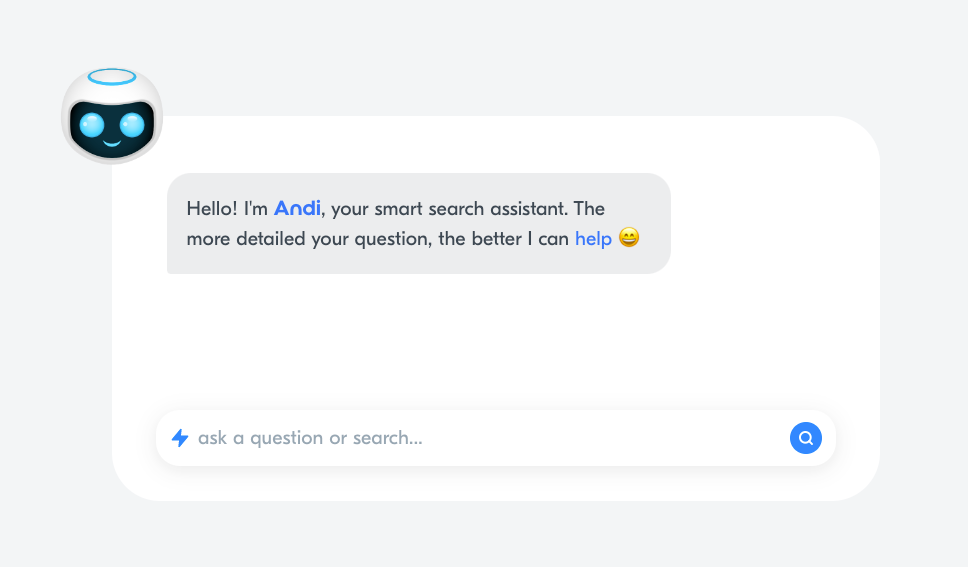 Our take:
Now that search is on the homescreen, Apple will need to improve results. Why would you promote a mediocre experience?
As Apple grows its ad ambitions, it must be thinking search. But it needs better quality to drive usage (to attract ads). It also needs analytics to prove value.
Andi is intriguing because of the UI/UX. There are some clear weaknesses but it's different enough to attract attention, especially among younger users.  
Google Enlists SMBs As Woes Mount  
Google is facing escalating legal and regulatory challenges on multiple fronts. In the US, a Texas-led state Attorneys General antitrust suit against the company recently survived a motion to dismiss. It's about to settle a location-privacy class action. In Europe, Google lost its appeal of a €4+ billion antitrust fine and faces a new €25 billion lawsuit, brought by "publishers," for alleged anticompetitive behavior in the digital ad market. There are other potential antitrust suits and pending legislation in the US, as well as ongoing enforcement actions in Europe. Many will fail but others will succeed. Against these mounting problems Google has engaged in a sustained lobbying campaign, which includes regular outreach to Google's small business customers and "astroturfing." This week the company sought to identify SMBs sympathetic to its cause through a survey (below) and line them up to petition, email and call lawmakers on its behalf.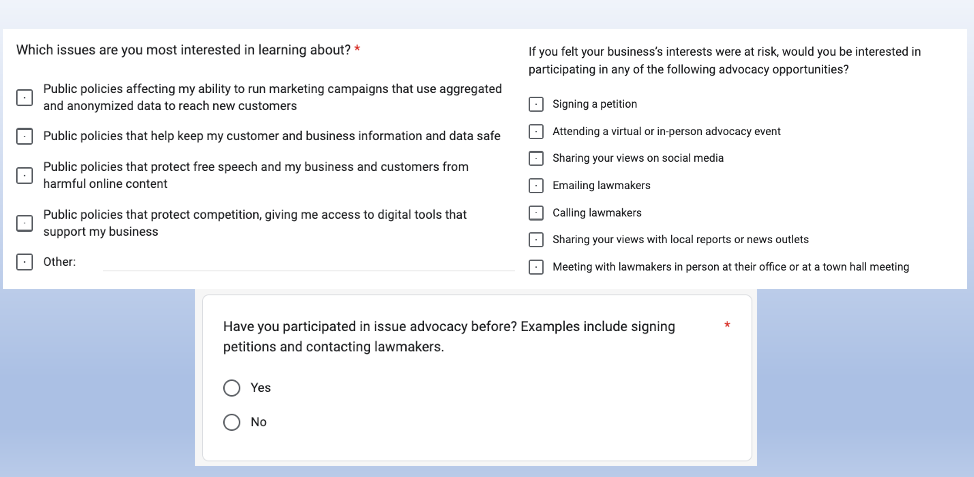 Our take:
It's not unethical for Google to "educate" customers about legal and regulatory issues. Yet, Google's approach with SMBs is manipulative, even deceptive.
One of the reasons Google faces so many legal setbacks is that attitudes have changed. Once regarded as good for society, Google and its peers are now seen as too powerful, even malevolent in some cases.
Google's lawyers will probably be in court for years, while the company can expect to pay billions more in fines and penalties.
FTC Shames Review Platforms
The FTC has signaled a sustained campaign against review fraud. A letter this week from the agency's director of consumer protection promises continued enforcement against review fraudsters and their allies. However, the regulator is largely powerless to compel platforms to take action or penalize them in any way because of Section 230's liability protections. Accordingly, it seeks to do a bit of public shaming: "Platforms are in the best position to fix the review ecosystem – and they have the tools to do it." The FTC offers Google, Amazon, et al suggestions: hire more people, improve detection technology, share information on bad actors, be more transparent, and provide access to outside researchers. It also recommends "modifying elements of their design and infrastructure that may be contributing to the problem or at least making it harder to solve."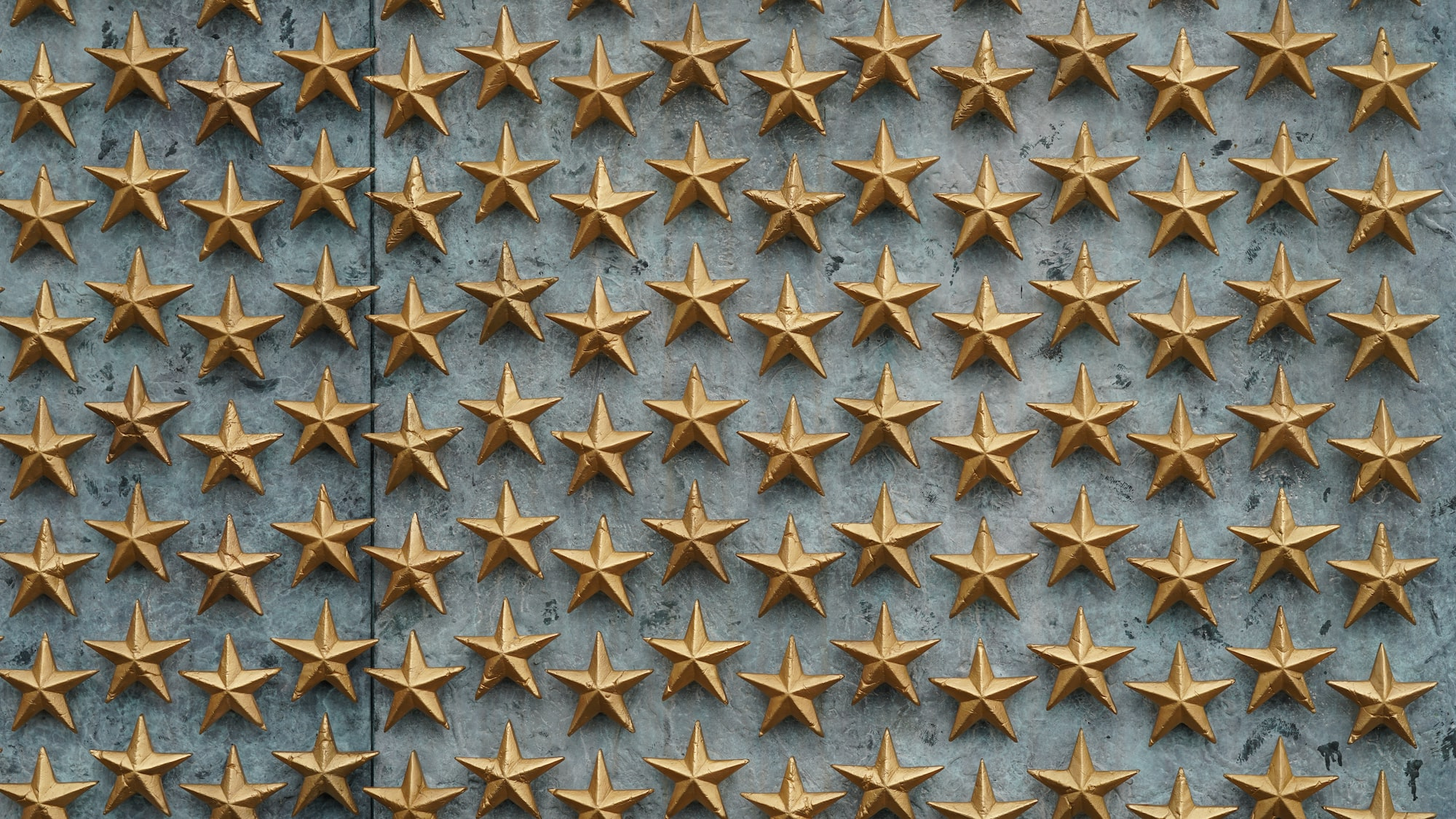 Our take:
The FTC argues, "these platforms seem to lack [ ] the will and incentive to take these measures." That's Section 230, which lets them off the hook.
Inconsistent enforcement by the platforms, while boosting the importance of positive reviews as a ranking signal, has created this mess.
In Europe, which has no Section 230, the Digital Services Act will compel platforms to clean up fake reviews. That may benefit North America too.
Recent Analysis
Short Takes
Listen to our latest podcast.

How can we make this better? Email us with suggestions and recommendations.