TikTok, BlenderBot and Search
TikTok isn't going to replace Google. But among Gen Z users, it does appear to be gaining traction as a search alternative in selected categories (restaurants, entertainment/events and travel). And, quietly, TikTok is stepping up its focus on search, testing making keywords in comments searchable. There's even a forthcoming TikTok clone specifically devoted to local: Bundle. Meanwhile, Facebook released its "conversational AI," BlenderBot, to the public. It has already received criticism for going off the rails (e.g., racism, false information). Putting that serious problem aside for the moment, there are some interesting possibilities for this "form factor" in local. Conversational AI could be a successor the old human-powered Q&A search or "knowledge engines" that ultimately all failed.  
tiktok is testing a new feature identifying key words in comments and linking to search results for them pic.twitter.com/7dRQMoV4Pk

— Olivia Deng 🍌🧢 (@olivia_deng_) August 5, 2022
Our take:
Many people are seeking alternatives to the Google SERP, as Google increasingly pushes visual search to respond.
Issues of trust and credibility with SERP content/reviews may be driving some to search alternatives. Some younger users express fatigue about sifting through Google results.
Google won't be replaced for most use cases (e.g., brand queries, local business lookups) but for local discovery, social media is increasingly being used by younger consumers.
FTC Begins New Privacy Rules Process
The Federal Trade Commission announced it would begin the process of making new rules pertaining to consumer privacy and online data collection. The FTC is "exploring rules to crack down on harmful commercial surveillance and lax data security." Commercial surveillance – what the industry might alternatively call personalization or analytics – is defined by the FTC as "the business of collecting, analyzing, and profiting from information about people." It's now seeking public comment as part of the formal rulemaking process. Justifying the agency's authority to regulate privacy, FTC Chair Lina Khan made extensive comments in a separate letter. She asserted that "a significant majority of Americans today feel that they have scant control over the data collected on them and believe the risks of data collection by commercial entities outweigh the benefits."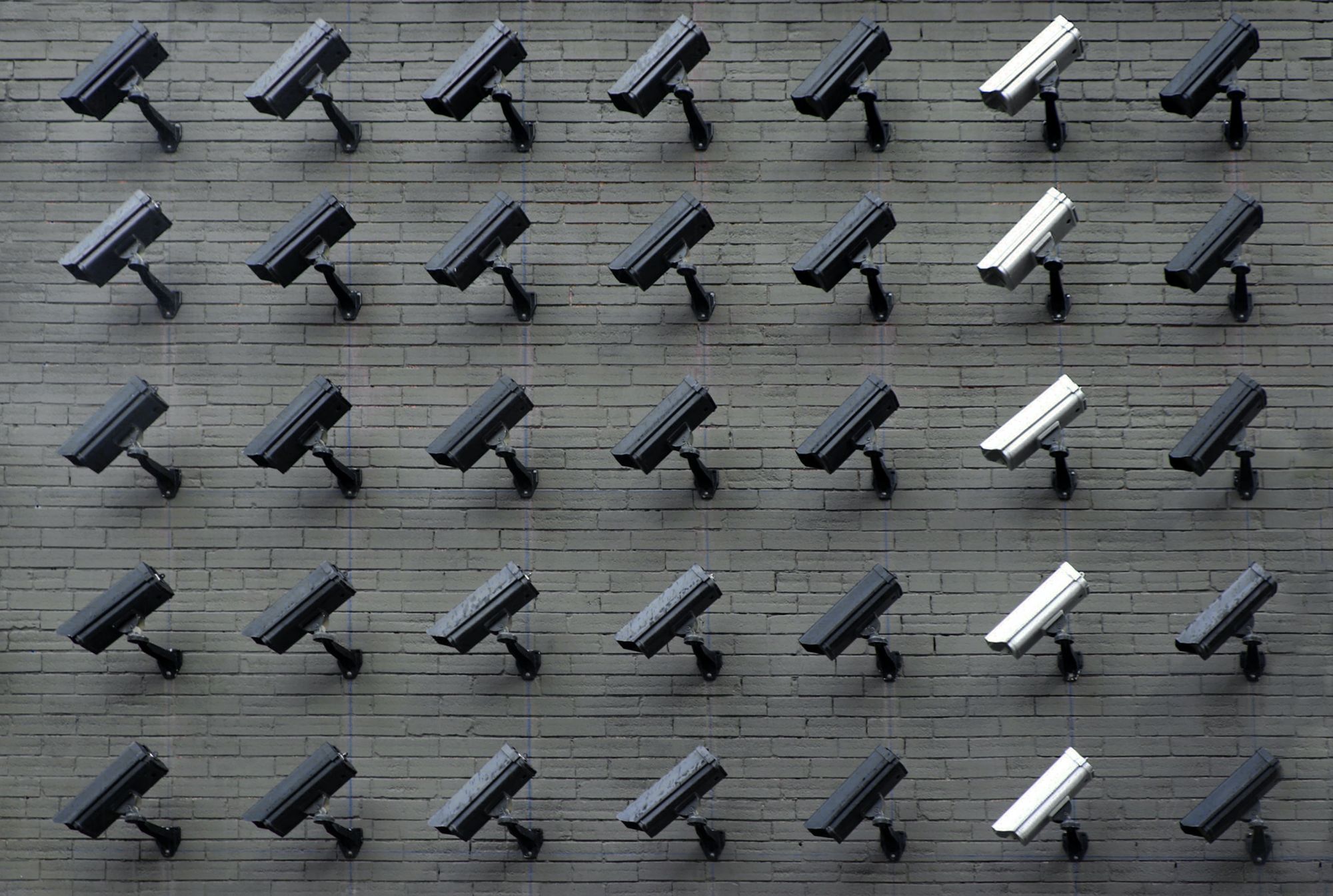 Our take:
The FTC process is happening as the US Congress considers the separate American Data Privacy and Protection Act (.pdf).
ADPPA contains provisions making data collection subject to "affirmative express consent." But there's some ambiguity about consent in the bill.  
It seems fairly likely that the FTC will generate some tough new rules around data collection (read: opt-in with no "dark patterns").
Teens 'Abandon' Facebook
There's a lot of schadenfreude following Facebook these days. Most recently the Pew Research Center released its latest "teens and social media" survey. Widely circulated on Twitter and LinkedIn, the data show a usage loss of ~40 points for Facebook since 2015. In that time, teens adopted Instagram and TikTok (they've remained loyal to YouTube). And Facebook's recent quarterly numbers were disappointing, including its first revenue decline and sequential decline in users. Facebook has blamed Apple's privacy rules, but there's some evidence Apple is being used as a scapegoat. Facebook is apparently circumventing Apple tracking permissions using an in-app browser and "injecting custom scripts into third party websites." And an analysis from Nick Heer finds there's been a greater ad revenue decline in Europe, where Android is dominant. "Is it possible the social media giants from California are facing waning relevance? Is [App Tracking Transparency] perhaps a useful scapegoat?" he asks.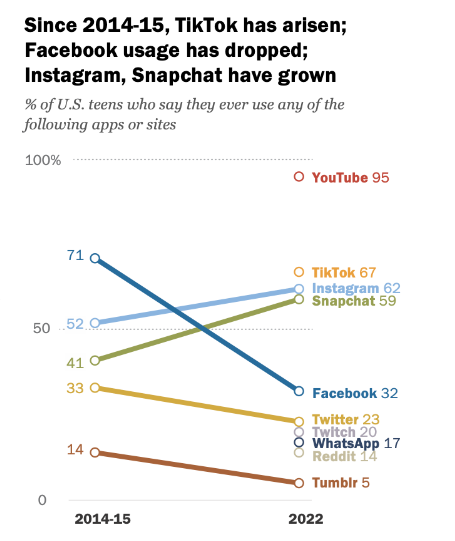 Our take:
Facebook is not delivering the kind of revenue growth it once did. That's the major issue investors are looking at. It's unlikely to regain it.
Facebook is not yet MySpace; there's no real alternative for the older adults that now comprise the bulk of its audience.
Perhaps more interesting, Apple's App Tracking Transparency hasn't had as profound an impact as either boosters or detractors claim.
Short Takes
Listen to our latest podcast.

How can we make this better? Email us with suggestions and recommendations.