Rumor: Apple Search Engine Next Week
Next week Apple hosts its annual developer conference WWDC. Among the announcements will be a preview of iOS 16, but apparently no VR/AR headset (yet). However, there could be a new (or improved) Apple search engine. That's according to a rumor-tweet from Robert Scoble. Apple has been slowly ramping up its search and indexing capabilities since 2014. In 2020, it appeared as though the company was "getting more serious" with multiple search-related job listings. And while Spotlight and Siri are search engines, they don't truly replace Google. According to analyst estimates Google pays Apple billions – estimated to be $15 billion last year – in fees/revenue sharing to be the default engine on iOS devices. While that's only ~4% of Apple's 2021 revenue, it's still a lot. What we're likely to see next week, if anything, is incremental improvement of Siri/Spotlight rather than a new search engine.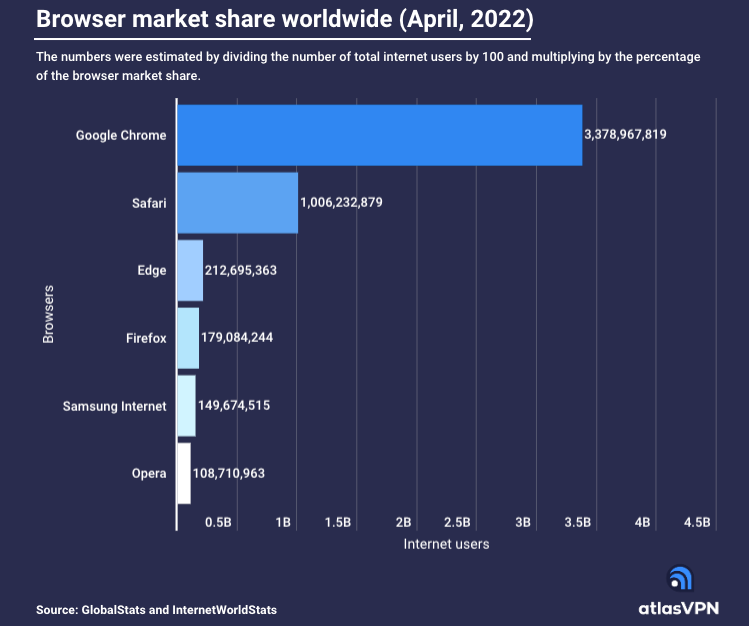 Our take:
Two reasons Apple might want to go deeper into search: 1) to round out the iPhone's privacy features, 2) to generate revenue from search ads.
The fastest way for Apple to launch a direct Google competitor would be to buy one (e.g., Neeva or DuckDuckGo).
Google has a 96% global share of mobile search. Safari reportedly has 1 billion users. Apple could become a meaningful mobile search competitor.
Cookiepocalypse Might Not Be So Bad
The impending death of third party cookies, the source of much industry hand-wringing and consternation, might not be so bad after all. That's because narrow targeting based on cookies and third party datasets has a mixed ROI track record. Yet marketers have increasingly embraced personalization and behavioral targeting over time. According to Analytic Partners data, representing "hundreds of billions of in marketing spend," the vast majority of online ad spending is directed to "channels with the potential for narrow targeting (e.g. Social, Display, Video)." The company's new report (form) argues that dollar-for-dollar contextual targeting is more effective, however. "Our ROI Genome has identified on average contextual targeting is 1.2x to 2.5x more effective than other forms of targeting when costs are comparable." That's based on the totality of the data, but illustrated with an automotive case study (below).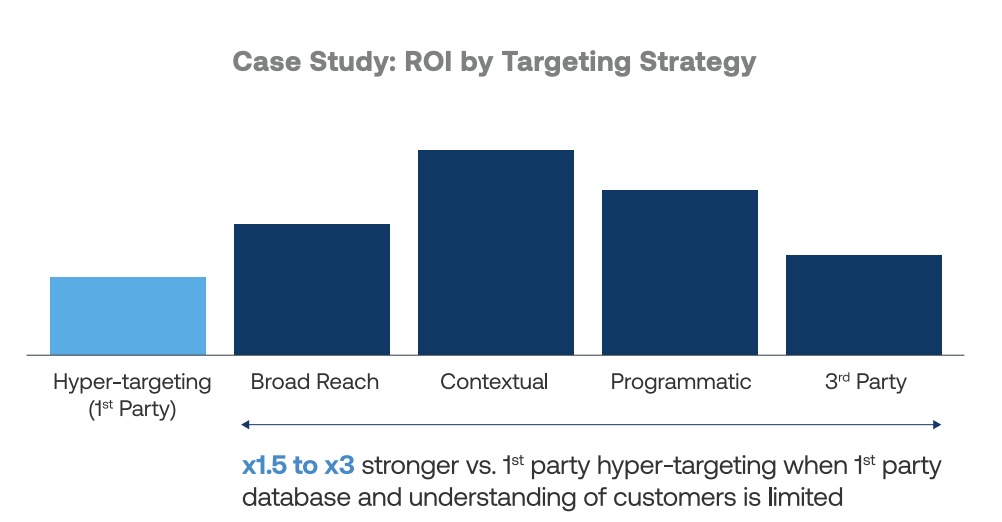 Our take:
Analytic Partners doesn't dismiss personalization but it argues it's far less effective than perceived by digital marketers.
Apple said something similar: Conversion rates not different for those who declined personalized targeting.  
The industry should be relieved by these findings – though multiple firms are trying to create cookies 2.0 with ID resolution.  
Email Most Influential Retail Channel
Email wins again. According to new survey data from Digital Commerce 360 and Bizrate Insights (n=1,015 US adults), email is the most influential retail-marketing channel. It impacts online purchases more often than social media, paid-search or influencers. Perhaps most interestingly, direct mail comes in right behind email as a driver of online sales. Also interesting: social-media advertising was more influential than organic social and way more effective than influencers. Paid search performed relatively poorly, near the bottom of the list. Among email types, retail promotions and discounts are the most opened, followed by various order confirmations. Among social media sites, Facebook, YouTube and Pinterest were most likely to influence purchases; TikTok and Snap the least.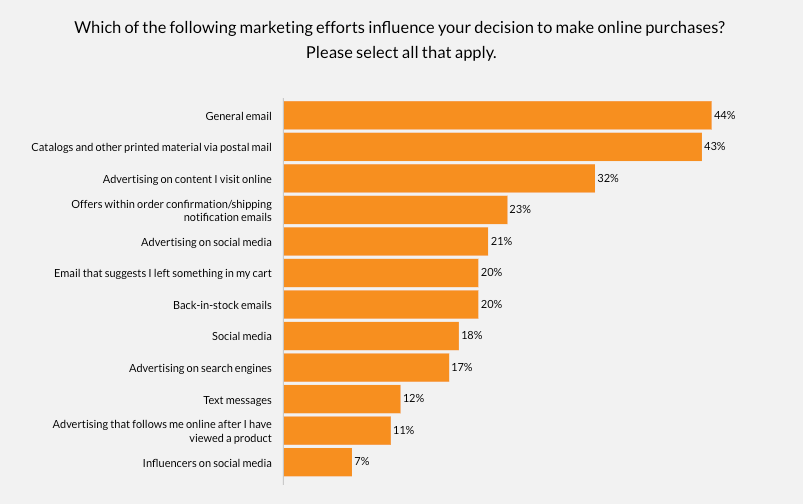 Our take:
Multiple channels (reach, frequency) typically contribute to sales. But users might not always recognize that.
One must be careful about taking consumer survey data at face value. Self-reported perceptions can be inaccurate vs. actual behavior.
What this indicates, at a minimum, is that people are more receptive to email. Indeed, it's opt-in, so we would expect it to perform better.
Recent Analysis
Short Takes
Listen to our latest podcast.

How can we make this better? Email us with suggestions and recommendations.