Instacart's Platform Strategy
Food Delivery services may be holding their own but they face intensifying pressures from investors, labor shortages, weakening consumer demand and regulatory scrutiny. Diversification and expansion are keys to survival. Grocery delivery company Instacart is trying to do both: broaden its appeal beyond basic grocery delivery and become a platform for retailers and CPG companies, offering analytics, pricing intelligence, brand advertising and a range of other services. Most recently it acquired a company called Rosie, which is an e-commerce platform for independent grocery retailers and wholesalers. This is Instacart's fourth acquisition in the past 12 months. They're all directed, in one form or other, toward transforming the company into an indispensable platform or operating system for grocery retailers – not unlike what Toast is for restaurants.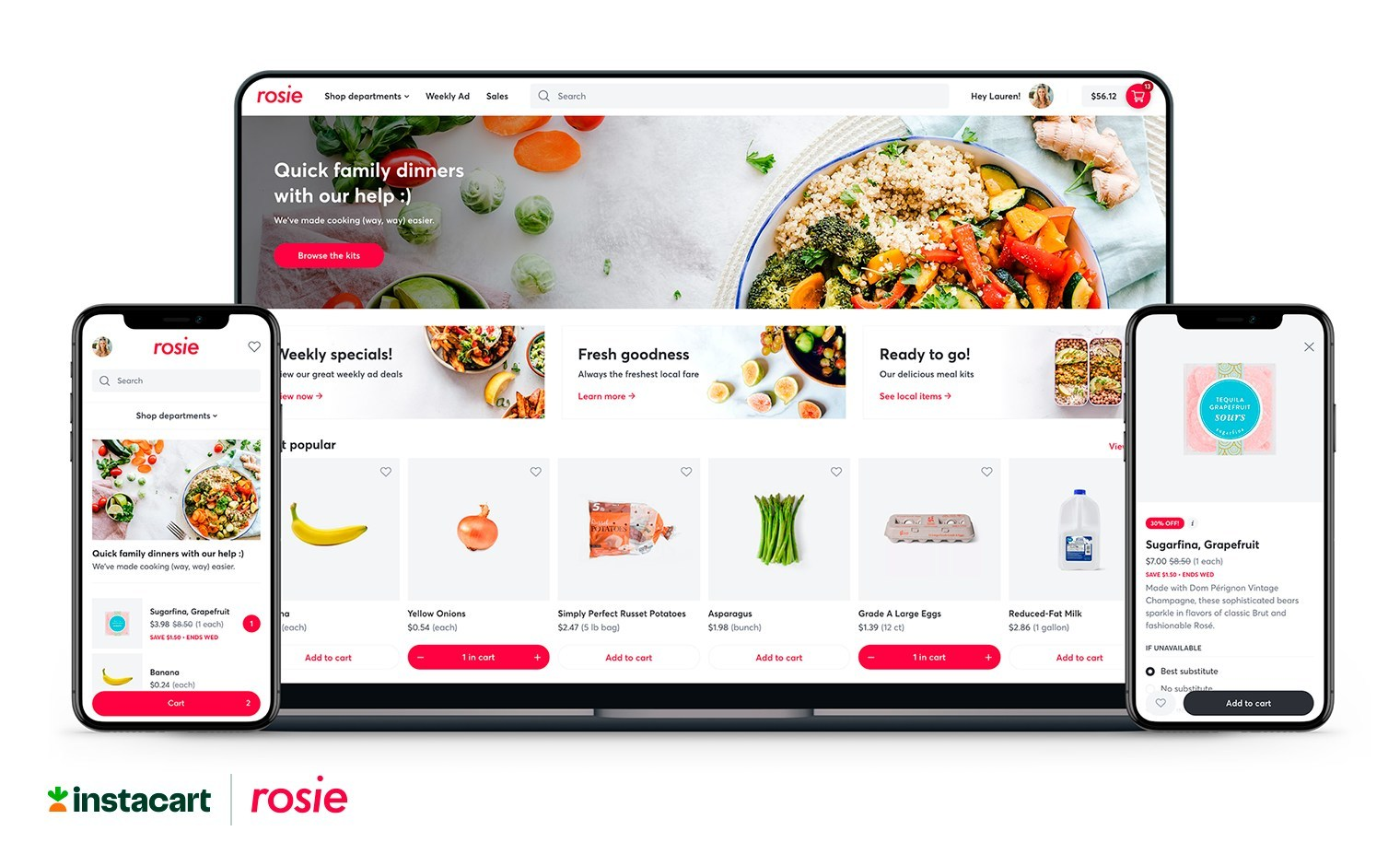 Our take:
It's premature to assess the success of Instacart's platform strategy, but it will help the company be less vulnerable to consumer demand shifts.
Grocery delivery is firmly established but the outlook is murky. Yet it will remain necessary as part of an omnichannel grocery retail experience.  
A delivery shakeout is already in progress. But Instacart seems well-positioned vs. many rivals ahead of its planned IPO.
Consumers Prefer Ads on Amazon, TikTok
Brand consultancy Kantar asserts, "Campaigns are seven times more impactful among a receptive audience," so marketers should choose their media channels carefully.  That's the premise behind the company's Media Reactions 2022 report. It's based on international marketer and consumer surveys. Kantar found greater receptivity to ads among consumers this year vs. last year. However the report also shows gaps between consumer and marketer preferences. Consumers prefer ads in "offline" media while marketers generally favor digital channels. Amazon, TikTok, Spotify, Google, Snap (in that order) were the preferred consumer media brands, where consumers are more receptive to (digital) ads. Marketers favored Instagram, Google, YouTube, TikTok and Spotify. Facebook wasn't on either top five. According to Kantar, "Amazon advertising is seen to be the most relevant and useful global brand to consumers."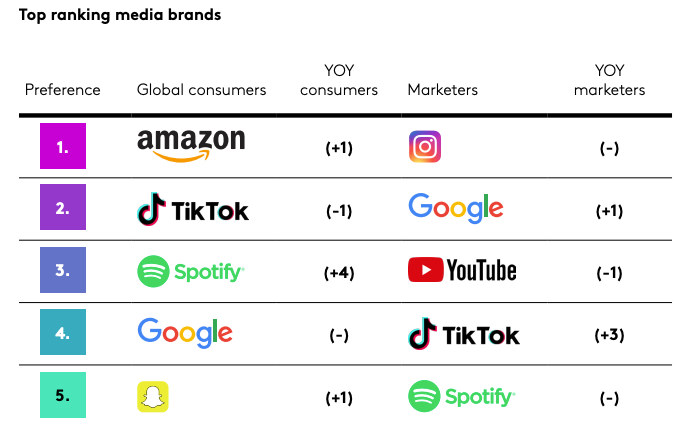 Our take:
There was no analysis of consumers' offline ad preferences. Other surveys argue traditional media are more trusted by consumers.
Consumer receptiveness to ads on TikTok and Spotify is striking, as is the absence of Facebook on both lists above.  
Amazon has seemingly beaten Google at its own ad-relevance game. Could too many ads on Google SERPs be starting to fatigue users?
Google Maps Metaverse?
Contrary to Facebook's rhetoric, "the metaverse" won't be one thing. It will comprise AR overlays on "reality," 3D online experiences and headset-based VR. There will also be B2B use cases. One could argue "the metaverse" already exists and goes all the way back to Sim City, decades ago. More recently, SecondLife and Minecraft were early examples of 3D online worlds; Roblox is a more recent version. But Google Maps (with Street View and Immersive View) has all the raw material to create a metaverse of its own. In 2006, Microsoft Virtual Earth (Bing Maps) sought to create a map-based virtual world that had metaverse-like features. It was to include virtual shopping and ad units in context (e.g., billboards on digital buildings). Now Roblox is doing something similar but updated, introducing digital billboards and "portal ads" that can transport users into an immersive branded experience (see video below).
Our take:
Because the metaverse isn't a monolith/single destination, we'll need to stop using the term and come up with more varied and precise language.
As with all new channels, brands will need to experiment and test to figure out what formats in which of these environments works best.
Google developed metaverse-like, "virtual world" Lively in 2008 only to shut it down a few months later. Google has the potential to do something really interesting with Maps but probably won't.
Recent Analysis
Short Takes
Listen to our latest podcast.

How can we make this better? Email us with suggestions and recommendations.