Where's the (Local) Innovation?
A few years ago I wrote an article entitled "Why is there so little innovation in local?" It decried the lack of interesting new local consumer sites. (You might push back with TikTok, AR or AI.) I believed Nextdoor was an exception but the site appears to be faltering. What you see in the market is lots of risk adversity, made worse by the economy. Google just killed off half its Area 120 projects. On the flip side, it's hinting it might buy Pinterest (bold yet conservative). Indeed, for most tech companies "innovation" has turned into M&A (see Adobe-Figma or Facebook). What passes for innovation in social media is relentless feature copying (here, here). Investors are conservative and don't want to go after segments dominated by "gatekeepers." Smaller would-be rivals are gobbled up. And public markets demand revenue growth above all other things. To comply, Google has stuffed too many ads in SERPs and is now testing up to 10 unskippable ads before YouTube videos.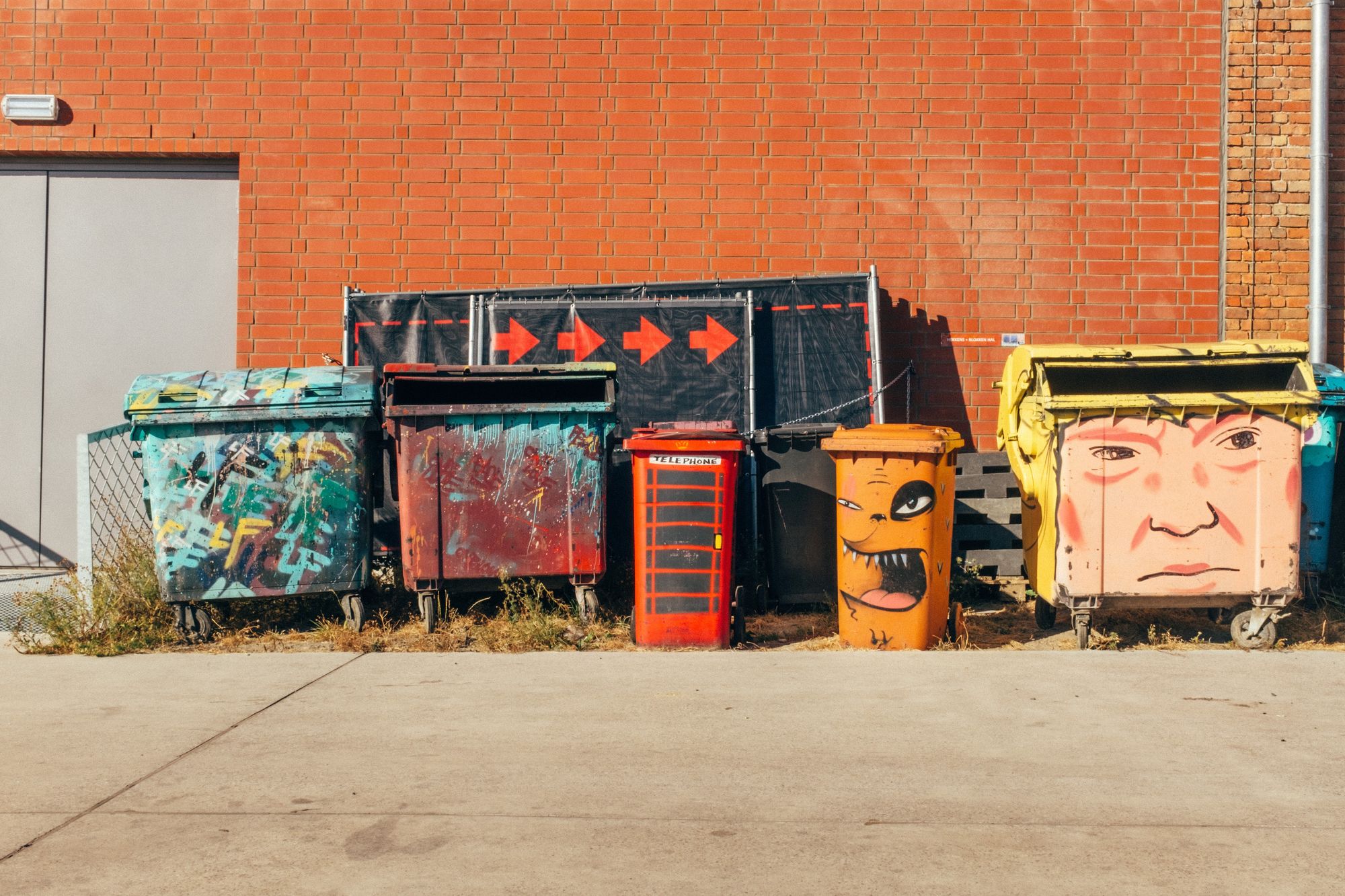 Our take:
What about Facebook's metaverse bet? That's innovative, right? Maybe but it's driven by a host of other considerations, such as investor PR.
Most major tech companies stopped solving user problems and became fixated on revenue growth. That's what happens in public companies.
Complacency kills companies. While I wouldn't argue we have true complacency, we've got something adjacent to that: fear, conservatism.
TikTok Now a Product Search Site
To varying degrees, Facebook, Instagram and TikTok have all stepped back from direct selling through their sites. Yet this comes as consumers are increasingly turning to social media to shop and buy. That's according to a new Jungle Scout survey of 1,000 US consumers in Q3. The survey covers a range of topics, including holiday spending intentions. But what's most interesting are the product search findings. Amazon leads (of course) as the starting point for product search, followed by Google and Walmart. But social media (including YouTube) aren't far behind. And according to Jungle Scout, "TikTok saw the largest quarter-over-quarter increase, from 11% to 22%." The groups most likely to buy products through social media are (as expected) Gen Z and Millennials, with Gen X bringing up the rear. It's interesting but not surprising that YouTube – not really a social media site – is the category leader. But where's Pinterest?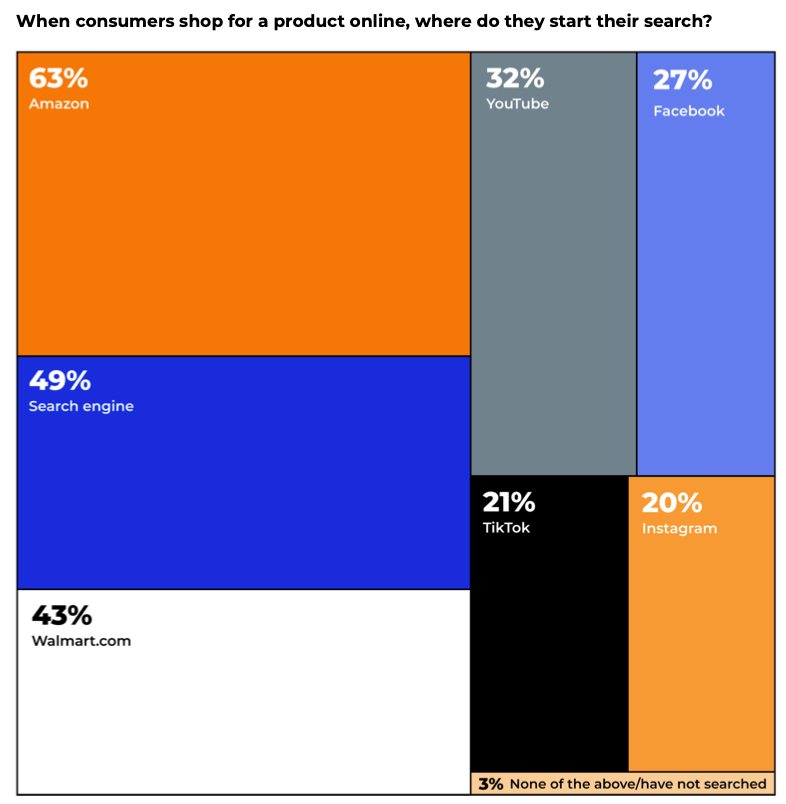 Our take:
The turn to social media is partly a reaction to their commerce push and partly a function of consumers losing faith in traditional product search.
Comparison Engines used to dominate product search. It's now a moribund segment. Perhaps there's a 2.0 opportunity with social.
Given the data it's no wonder Google is flirting with buying Pinterest, which would complement its broader commerce strategy. However, regulators would try to block any deal.
Hiring Remains Top SMB Problem
Most small businesses (SMBs) are pessimistic about the state of the US economy and expect a recession. Yet the majority, paradoxically, remain optimistic about their own prospects. That's according to a survey of 1,500 US small businesses from Goldman Sachs. Looking at three major challenges confronting SMBs right now – hiring, inflation and supply chain issues – the survey found that hiring remained the biggest challenge, even more than inflation. Most respondents said hiring has remained difficult or gotten worse vs. the previous quarter. Two-thirds (66%) of survey respondents were actively trying to hire and said it took two months on average to fill a position. The top three hiring obstacles are: 1) competition from larger employers (that pay more), 2) lack of qualified candidates and 3) labor costs (salaries/hourly pay). Separately, job site Indeed has teamed up with publisher Insider to launch a hiring-resource portal for SMBs.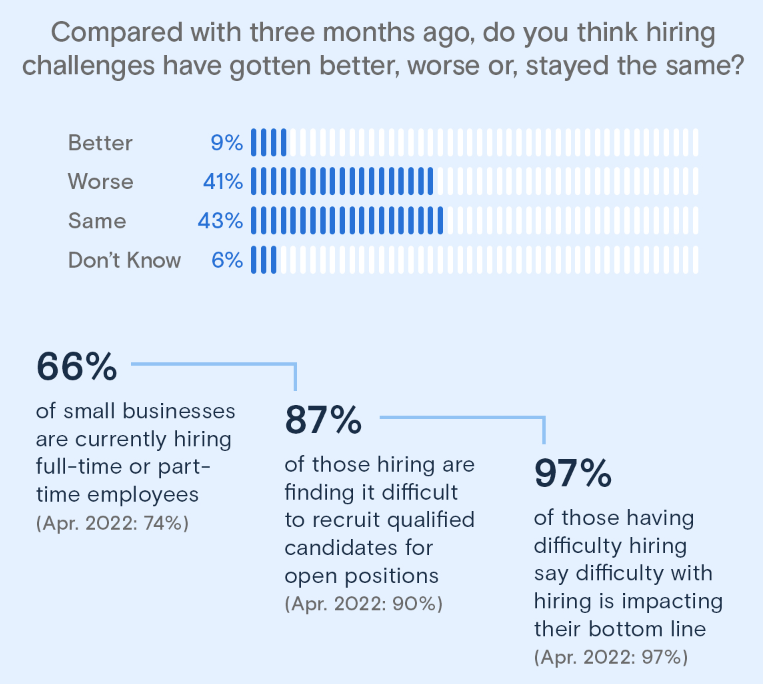 Our take:
Despite or maybe because of the internet hiring remains incredibly inefficient for SMBs. Much more could be done online to help them.
The complaint that most candidates are unqualified reflects either unrealistic expectations and/or a lack of willingness to train.
Automation will eventually fill the labor shortage gap in some of these cases. Such tools currently exist but may be unknown to SMBs.
Recent Analysis
Short Takes
Listen to our latest podcast.

How can we make this better? Email us with suggestions and recommendations.