US Antitrust Law Closer to Passing
Last week the European Parliament completed work on its Digital Markets Act. The legislation targets major US tech "gatekeepers" and prohibits app bundling, app store monopolies and so-called "self-preferencing," among other things. In the US, the American Competition and Innovation Act (ACIA) is similar and also seeks to prevent self-preferencing – think: Google Shopping or Maps at the top of search results. Now the US Department of Justice has signaled its support for the bill, which still must be ratified by lawmakers and signed by President Biden (DOJ support argues he will). Tech companies are aggressively lobbying against the legislation, claiming consumer harm if it passes. Passage is not guaranteed but both houses of Congress and the White House appear to be generally aligned. Passage later this year thus becomes much more likely.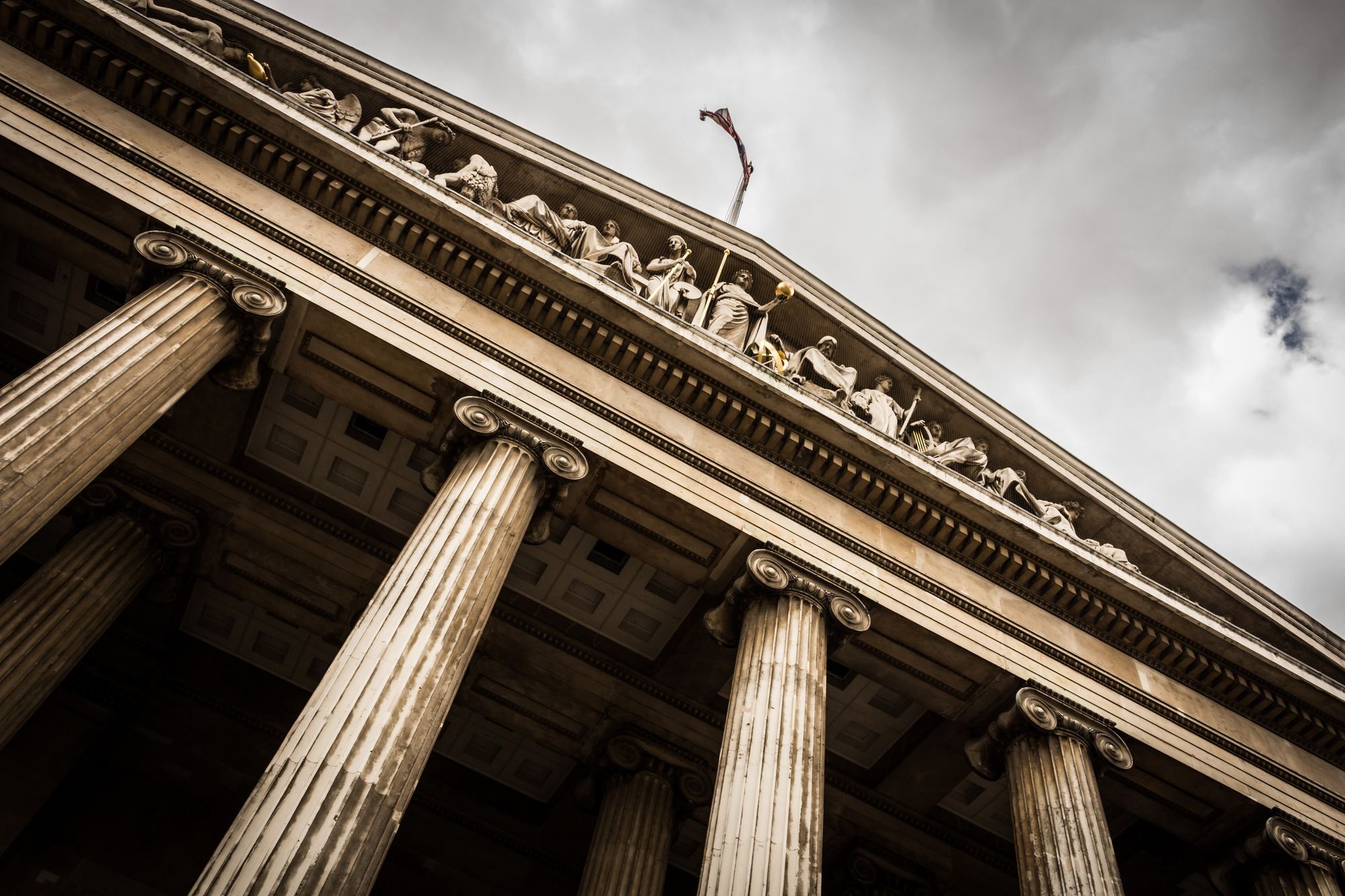 Our take:
Digital regulation is a rare area of agreement for liberals and conservatives, although the underlying rationales may be different.
Specific provisions of the ACIA will likely change or be modified before full floor votes in the House and Senate. That could weaken it.
If the legislation passes there will be legal challenges but the new law could significantly alter the tech landscape. It still remains to be seen.
Google's Shopping Experience Scorecard
At the ShopTalk conference, Google re-announced its "Shopping Experience Scorecard" and "Trusted Stores" program, together with new retailer analytics. Google awards a Trusted Stores badge if certain criteria are met. The badge will display on product listings on Google Shopping. The criteria are essentially those in the chart below, tied to shipping and returns. Google says, "The program is meant to incentivize providing an excellent customer experience." Google also says that product listings with the badge are more likely to receive clicks. That's probably partly because Google will more prominently feature Trusted Stores in Shopping results. Google further announced conversion reporting for free product listings and "Local product insights." Local product insights will show GBP retailers their most-viewed products.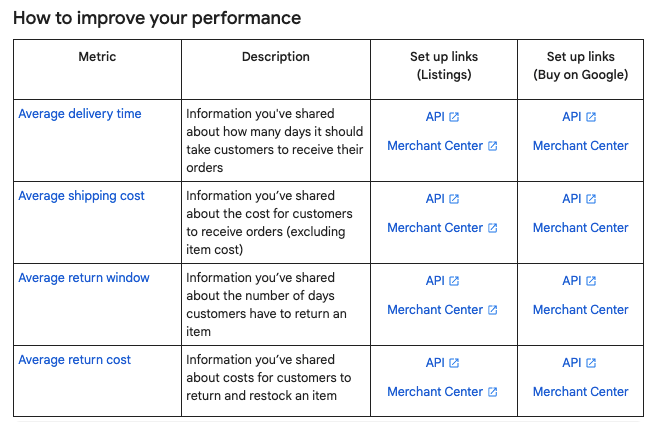 Our take:
There are lots of interesting things going on here: helping overcome e-commerce hesitation and competing with Amazon among them.
Most interesting, Google is making "customer experience" a ranking factor. One could argue reviews have long been a version of that.
But these criteria are not about page-load times/online variables; they factor "offline" CX into ranking. Expect Google to go further in this direction.
Multi-location Brands Can't Execute
Two years ago SOCi commissioned Forrester to write a report about the state of local digital marketing. It was based on a survey of 154 multi-location brands. The majority (61%) recognized that local digital marketing was an imperative but cited myriad execution challenges. Now Uberall has produced a similar report with very similar findings, also with Forrester. It's based on a survey of 209 brands with at least 150 locations in the US and Europe. Framed in terms of meeting consumer expectations for hybrid shopping, the Uberall report finds that brands understand what they need to do, but they struggle to execute: "70% rate themselves as average, fair, or even poor at providing seamless customer journeys and consistent brand presences across all online and offline touchpoints." Internal silos, data challenges and legacy software are cited as obstacles to success.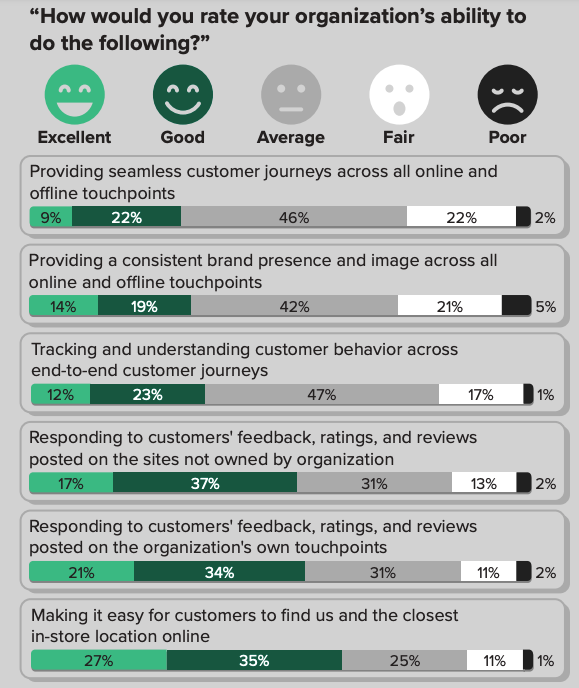 Our take:
What's striking, comparing the reports, is: there's more "intellectual urgency" now yet little progress, despite "digital transformation."
The Uberall survey found 70%+ want deeper customer understanding but (60%) don't have a clear sense of the customer journey.
These problems aren't going away soon because they're a complex cocktail of data, software and organizational issues.
Recent Analysis
Short Takes
Listen to our latest podcast.

How can we make this better? Email us with suggestions and recommendations.