Survey: Annual 'SMB' Ad Budgets $109K
Borrell Associates published its annual local advertiser survey. Conducted in Q2, the sample was 2,811 "local businesses." However it represents larger "small businesses" because of the methodology; so the spending numbers are larger too. It's still interesting. The average budget was just under $109K, a nearly 7% increase over 2020. Most of these advertisers are using roughly five media channels (digital and traditional). Social media was the top channel (57%) overall, with an average spend of $14.2K. Paid search was number two (43%). Broadcast TV captured the largest average budget ($111.3K) but only 14% were using it. (Traditional media are likely over-represented in the survey because of the methodology.) Nearly half (46%) were looking for "something different" this year: SEM, events/sponsorships, online display were the top choices for new channels.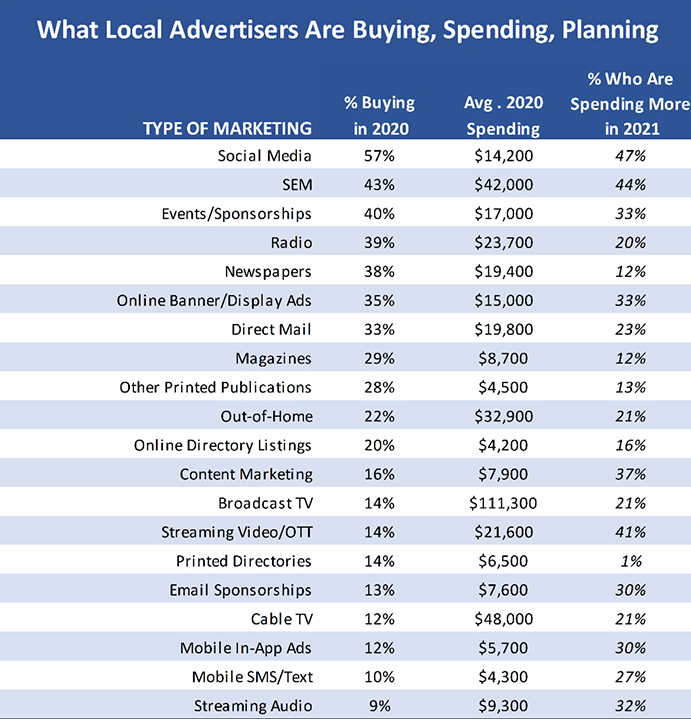 Our take:
Borrell asks its customers to push the survey to their customers. Many are traditional media companies; hence the skew.
Social media is the most popular channel. We also saw that in other recent SMB surveys (here, here). No apparent findings here on SEO/Local SEO.
It's unclear whether these advertisers are tracking the efficacy of their spending. Interestingly, 16% of respondent "agencies" (undefined) believe local advertisers are now too reliant on digital.
Google: Brands Unlock Value with 'Localism'
A very interesting Think with Google post introduces the concept of "Localism" (at least to me). Essentially: brands and national-local (or global-local) advertisers embracing local communities and culture to sell their products. Google says this approach significantly increases brand engagement, which I completely accept. Localism, according to Google, is a result of COVID-driven concern about the economic health of local communities combined with an interest in sustainability. "Work like Nike's 'Air Max Graffiti Stores,' winner of the 2019 Media Lions Grand Prix, tapped into the local graffiti culture in Brazil, using geolocation, and increased local social engagement by 22% and local sales by 32%." On the one hand global brands needing to focus on local markets is nothing new. Them "getting it" is.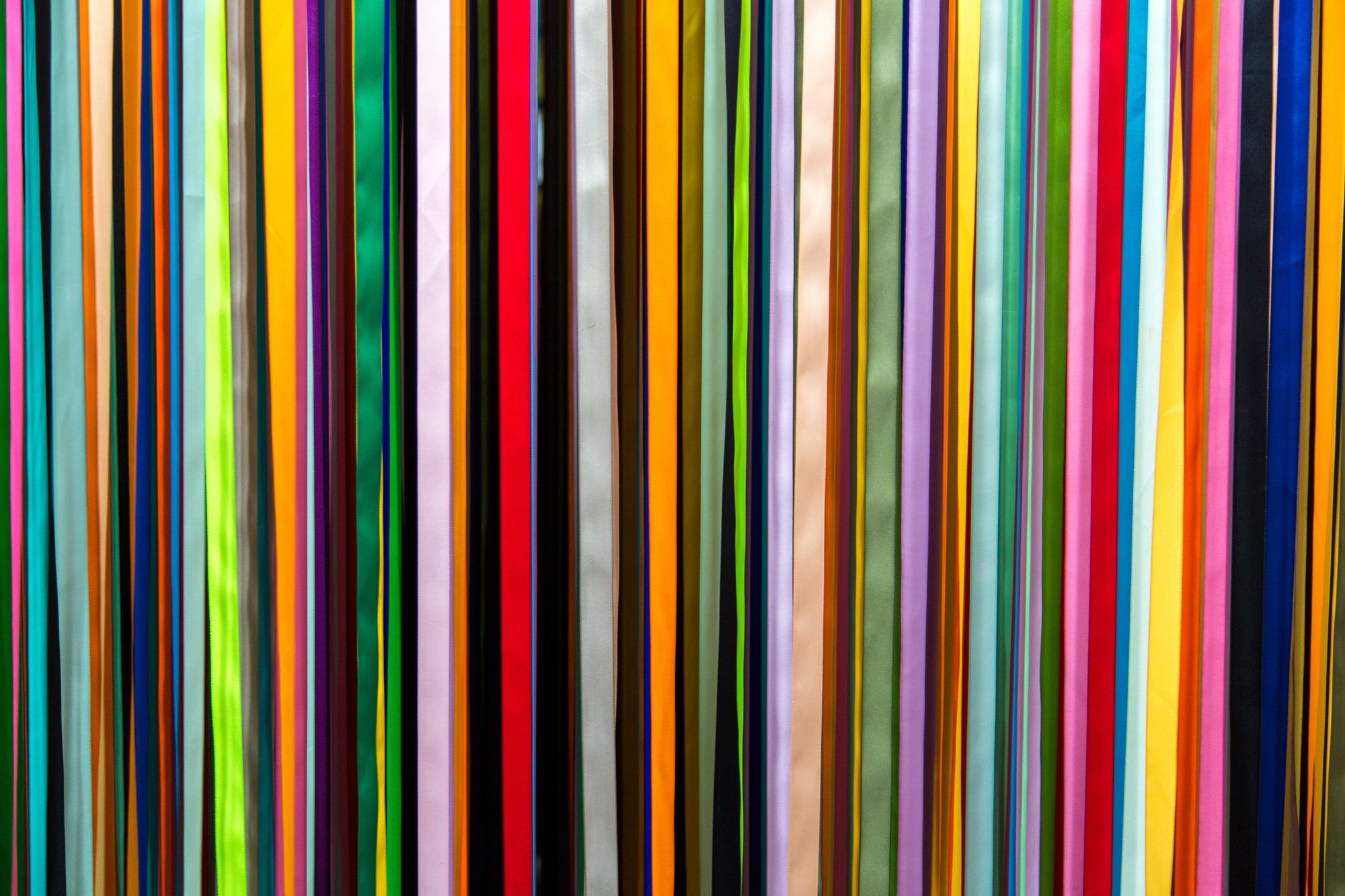 Our take:
In the post, Google is talking about visual ad creative and mostly video. However the principles are broadly applicable to other media categories.
Localizing content/creative can offer a significant lift or engagement boost to otherwise generic brand campaigns or messaging.
The post-COVID consumer focus on local communities, together with an emphasis on sustainability is also somewhat new. Google says Localism has only increased even as the world has opened up.
Resolving the Consumer Privacy Contradiction
According to a June survey (.pdf) of over 1,100 adults by Data for Progress, 82% are "somewhat" or "very" concerned about "the collection and sale of personal data by large technology companies." Yet two other contemporaneous surveys discovered what appears to be the opposite. Freshworks found almost 80% of adults would trade personal data for a "better experience" (the question wasn't shared). And "insurtech" company Breeze found consumers would submit to various types of invasive tracking for lower premiums. For example, "55% would wear a biometric tracker such as a Fitbit to track their health and fitness" and "34% are open to an insurance company installing a camera in their home to monitor their everyday activity — say, eating and exercise habits." These types of seemingly contradictory findings keep appearing in surveys.

Our take:
One explanation is the language of the questions. People don't like the idea of uncontrolled data collection. More narrow questions with concrete benefits often yield "yes" answers.
Large numbers of people will share data in exchange for financial benefits or discounts. This is pretty clear and consistent.
Consent and transparency resolve the apparent contradiction. If people understand how/why their data are being used, they'll often share.  
Recent Analysis
Short Takes
Listen to our latest podcast.

How can we make this better? Email us with suggestions and recommendations.