SMB Survey: 55% Not Buying Digital Ads
A new survey of 800 SMBs by social content platform Ripl finds that 55% are not spending anything on digital advertising (organic not discussed). Of those that are buying digital ads (45%), $534 is the average monthly spend – just under $6,500 per year. This has long been roughly the average ad spend among true SMBs in the US. That figure stands in contrast to the recent Borrell survey (of larger SMBs) showing an average digital marketing spend of $109,000 per year. Holding SMBs back were concerns about their own competency ("I don't know how to run them") but also, curiously, the perception that digital advertising isn't "valuable" or "relevant to my business." This reflects a basic misunderstanding of customer behavior. Among the digital advertisers in the survey (45%), just over half (51%) were not fully satisfied: either "somewhat satisfied" or "dissatisfied."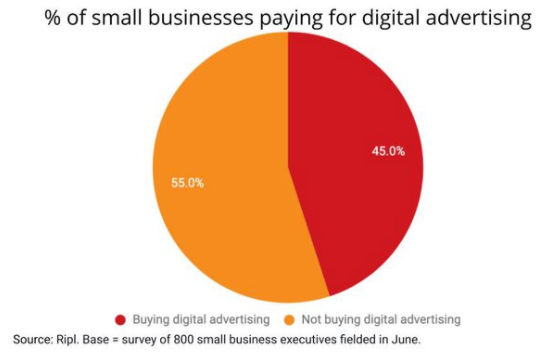 Our take:
Basic questions of strategy/competence persist among SMBs re digital marketing (not just advertising). Only 14% use agencies; the rest are DIY.
Other recent surveys show many SMBs are out of step with their customers when it comes to digital marketing investments or emphasis.  
What many SMBs really want/need is a strategic partner and not just SaaS tools. On some level, the basic issues haven't changed since 2000.
1-800-Contacts Decision Could Upend SEM
Most people haven't followed the 1-800-Contacts paid-search saga, but a recent Second Circuit Appellate Court decision (.pdf) injects potentially significant uncertainty into the market. Years ago, 1-800-Contacts sought to prevent rivals from using its trademarks as paid-search keywords. It sued and entered into settlements forcing them not to use trademarks as keywords and to use negative keywords to avoid appearing in selected searches. The FTC went after 1-800-Contacts on antitrust grounds, saying the settlements harmed consumers because they were anticompetitive and restricted potential access to pricing information. There's a long and winding procedural story that follows. In the end, the Second Circuit upheld the validity of the agreements. 1-800-Contacts has used the victory to go after Warby Parker most recently.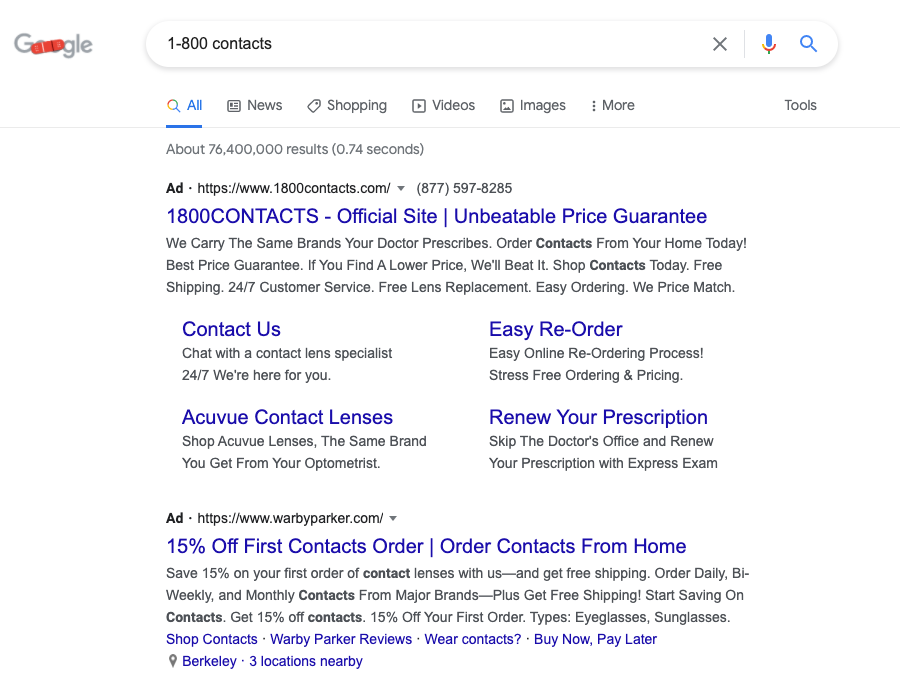 Our take:
The law is in conflict: there's existing law that says you can use trademarks and rivals' brand terms as search keywords. But the case has national implications.
We may see more litigation stemming from the decision, as aggressive litigants try to "lock up" or "monopolize" their branded keywords.
A trademarking frenzy could also ensue. Eventually, the Supreme Court will have to rule. It could get very confusing before that happens.  
PE firm Apollo Completes Yahoo Acquisition
When last we left our story, Verizon the telco had sold Verizon Media (AOL and Yahoo), to Apollo Global Management for $5 billion back in May. The AOL brand was finally put out of its misery. Yahoo survived as the "go-forward" brand. Today the acquisition closed, with pronouncements of great opportunity ahead. Before the sale, Yahoo developed a series of premium-paid offerings to tap into subscription revenue. For example, Yahoo Mail has an ad-free version for $5 per month. The Apollo release proclaims Yahoo the "third-largest property on the internet," with 900 million users globally. According to Similarweb it's actually the ninth largest property globally and number five in the US. Yahoo is the number three search engine in the US, but with just over 3% market share.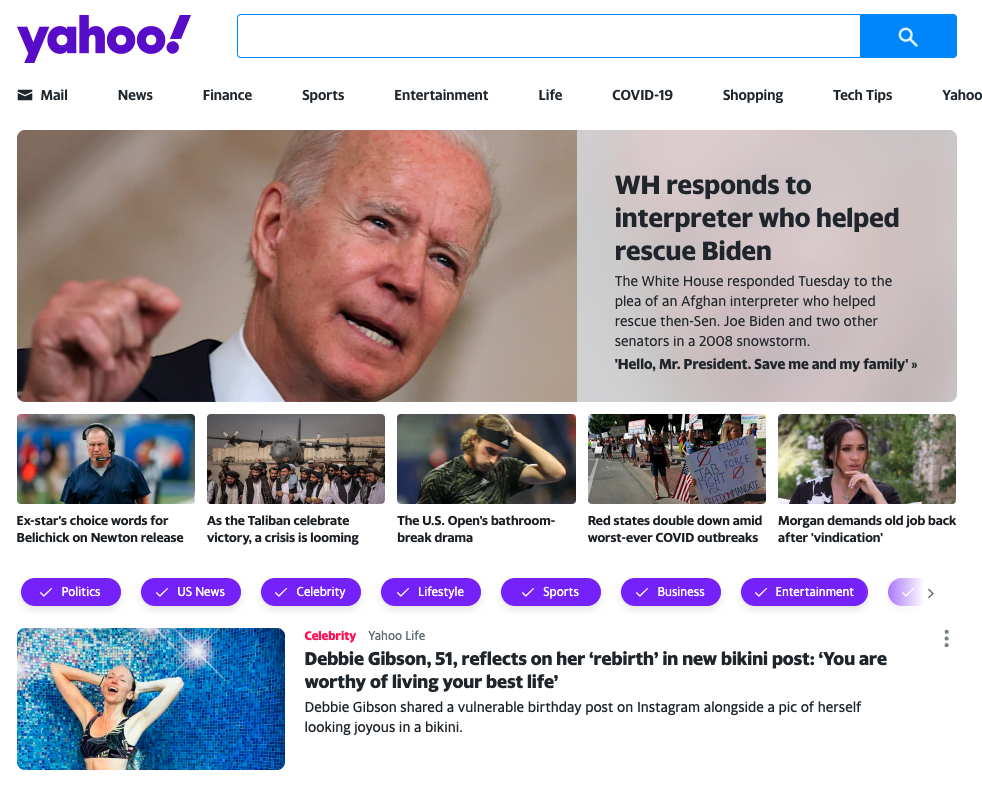 Our take:
Among "internet insiders" and urban sophisticates, there's a tendency to dismiss Yahoo. However in many areas of the US, Yahoo's brand remains viable.
One area of opportunity is SMB. However, it cannot take the same, familiar: "here are all your self-service tools" approach.  
One question: will Apollo invest in the company or just extract cash? The endgame is likely an IPO. But that requires a growth story.
Short Takes
Listen to our latest podcast.

How can we make this better? Email us with suggestions and recommendations.