Antitrust Bills 'Package' Takes Aim at Big Tech
A bipartisan group of House lawmakers today introduced five separate reform bills aiming to rein in the power of big technology companies. They are directed toward Google, Facebook, Amazon and Apple but would apply to anyone that met their criteria. At the highest level, they collectively would make it unlawful to "own or operate a [subsidiary] that presents a clear conflict of interest" and would prohibit dominant companies from "giving their own products and services advantages over those of competitors." Big tech companies would also now have to prove that proposed acquisitions don't harm competition. And they would have to make their data more portable and interoperable.
Our take:
Right now it's hard to predict the fate of these bills. But there are high levels of bipartisan support for their objectives.
Some or all will pass the House; the Senate will be cautiously receptive. Google, et al will lobby against them as though their lives depended on it.
Passage of at least some of these provisions could usher in a radically different era for tech companies, startups and investors.
Father's Day Gifts – Near Me
One of Google's core strategies to compete with Amazon is providing a broad mix of online and local inventory data, together with pickup options for consumers. Further evidence showed up in an email from Google Shopping about Father's Day gifts. The company has created a special Father's Day gift guide, featuring 20 products all available in local (major) retail stores. There's no e-commerce messaging at all in the email. Each card links into a Google Shopping results page with "in store" and "pick up today" options for many of the showcased products. However, users can buy these products online once on the Shopping SERP.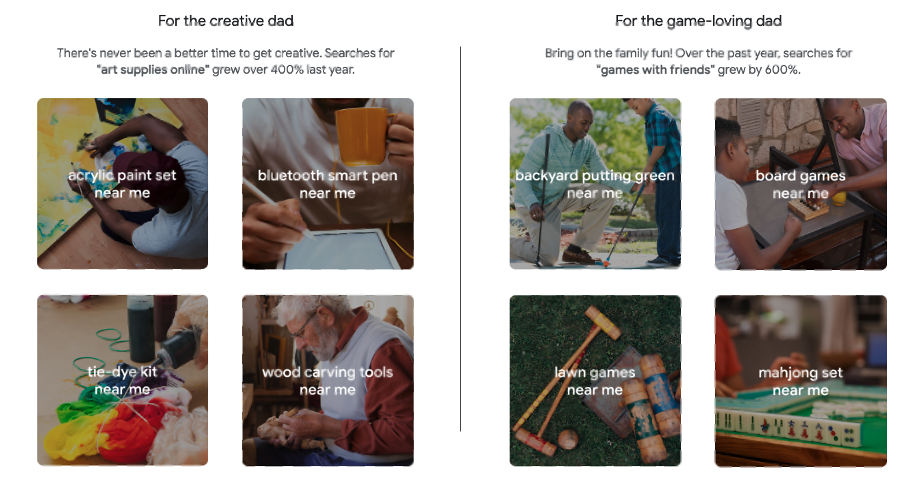 Our take:
Inventory data from big box retailers (via merchant feeds) have become relatively common on Google. Much more challenging is SMB data.
For SMBs Google is using (or contemplating) multiple tactics, including Pointy and even computer vision to identify products in images posted.
Google is also pushing "local e-commerce" (online products from local stores) to build out a 360 shopping portfolio vs. Amazon.
Live Events Are Back and ... It's Weird
This week I attended and spoke at the Advanced Search Summit. It took place in Napa, CA about an hour north of where I live so I drove. I wouldn't have flown, though some did. It was the first live event I've attended since SMX West in February 2019, 16 months ago. It was not packed but the people seemed genuinely glad to be there and see one another. The content seemed entirely secondary to the networking and social events, which people enjoyed with gusto. Masks were mostly worn inside but not at all outside and not at the social events -- where people were close talking, fueled by abundant wine. It all felt disorienting and normal at the same time.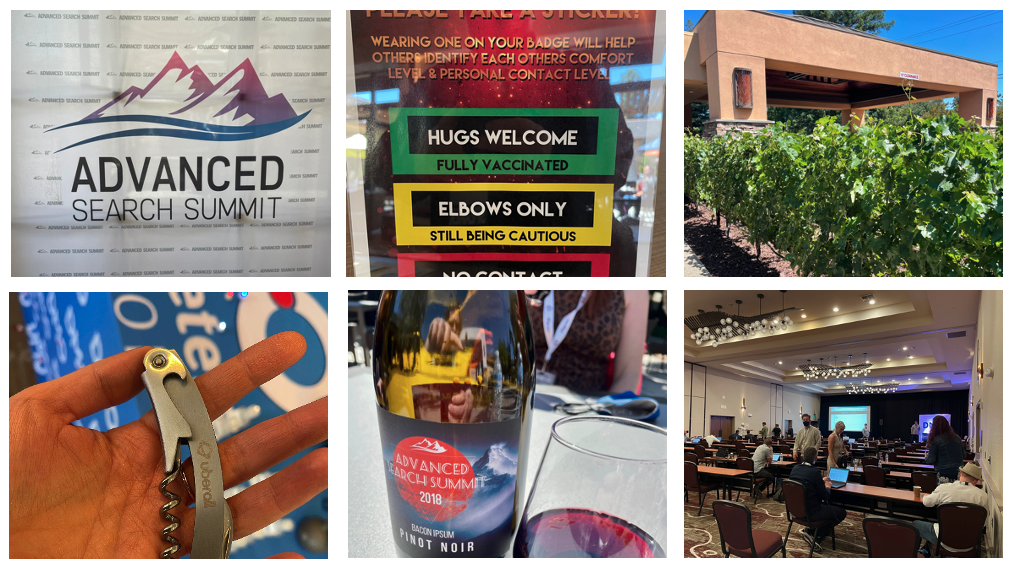 Our take:
My initial conversations with people were about the strangeness of being there. By day 2, muscle memory had taken over and it felt more "normal."
I was out of practice, speaking to a live group. It was challenging to generate the energy one typically needs to engage an audience.
Later this year and in 2022, at least in the US, live events will be back in full swing. There's no viable online substitute for in-person networking.
Recent Analysis
Short Takes
Listen to our latest podcast.

How can we make this better? Email us with suggestions and recommendations.