Our Take:
New mobile "online stores" card appearing in some results, offering a mix of SMB e-commerce and national brands that sell locally.
Google is also promoting a card for local restaurant online ordering, using the Google Food Ordering platform instead of third parties.
It's all part of Google's strategy to differentiate from Amazon and Walmart, using local data and its strength in local search.
With the rollout of the new Google mobile design, we are seeing a number of new and modified features in the local mobile results.
The most recent that we spotted is a "card" that includes local businesses that offer online shops.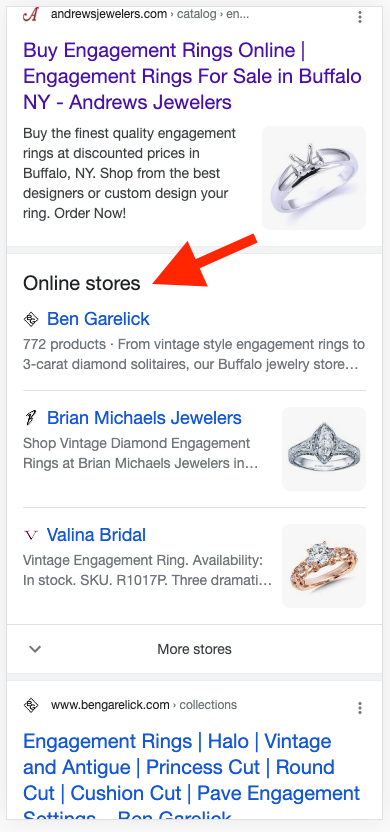 Both Ben Garelick and Brian Michaels Jewelers are prominent Buffalo area jewelers that frequently show up on engagement ring searches. Valina, on the other hand, is a national brand that is carried in jewelers nationwide. Their site, however, makes it clear that the products are available at a Buffalo jeweler.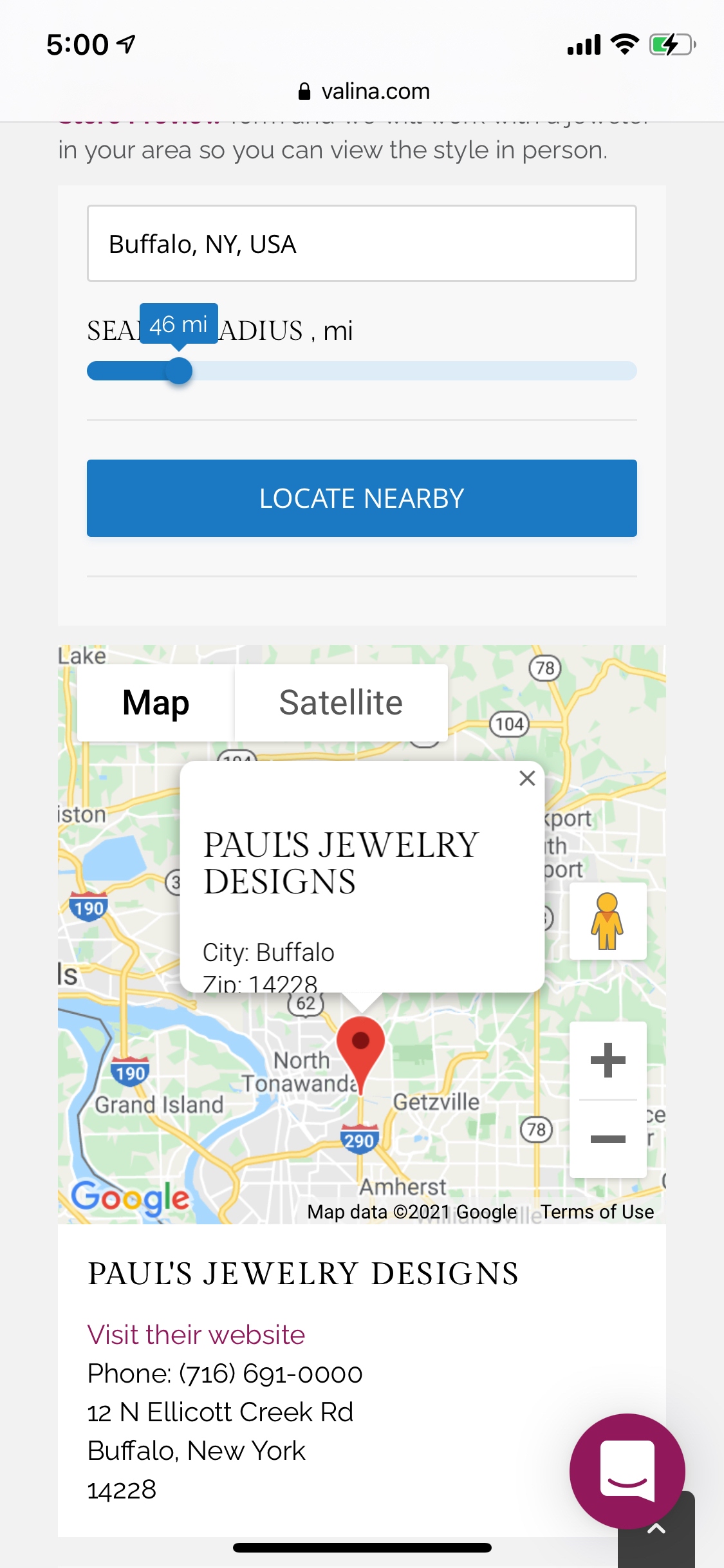 These results occur several scrolls down the page, below the local pack, "search by photos" and other local websites. I do not find this "card" regularly on similar searches in other cities, implying that this is a test or an early roll out. But if there is a broad roll-out, the feature offers an opportunity for local merchants to have their online shops highlighted.
We are seeing a similar but different result in local restaurant searches with the appearance of a "card" that allows for online ordering for delivery or pickup. This result includes more Google My Business data (like reviews) but is based on Google Food Ordering platform rather than third-party e-commerce sites.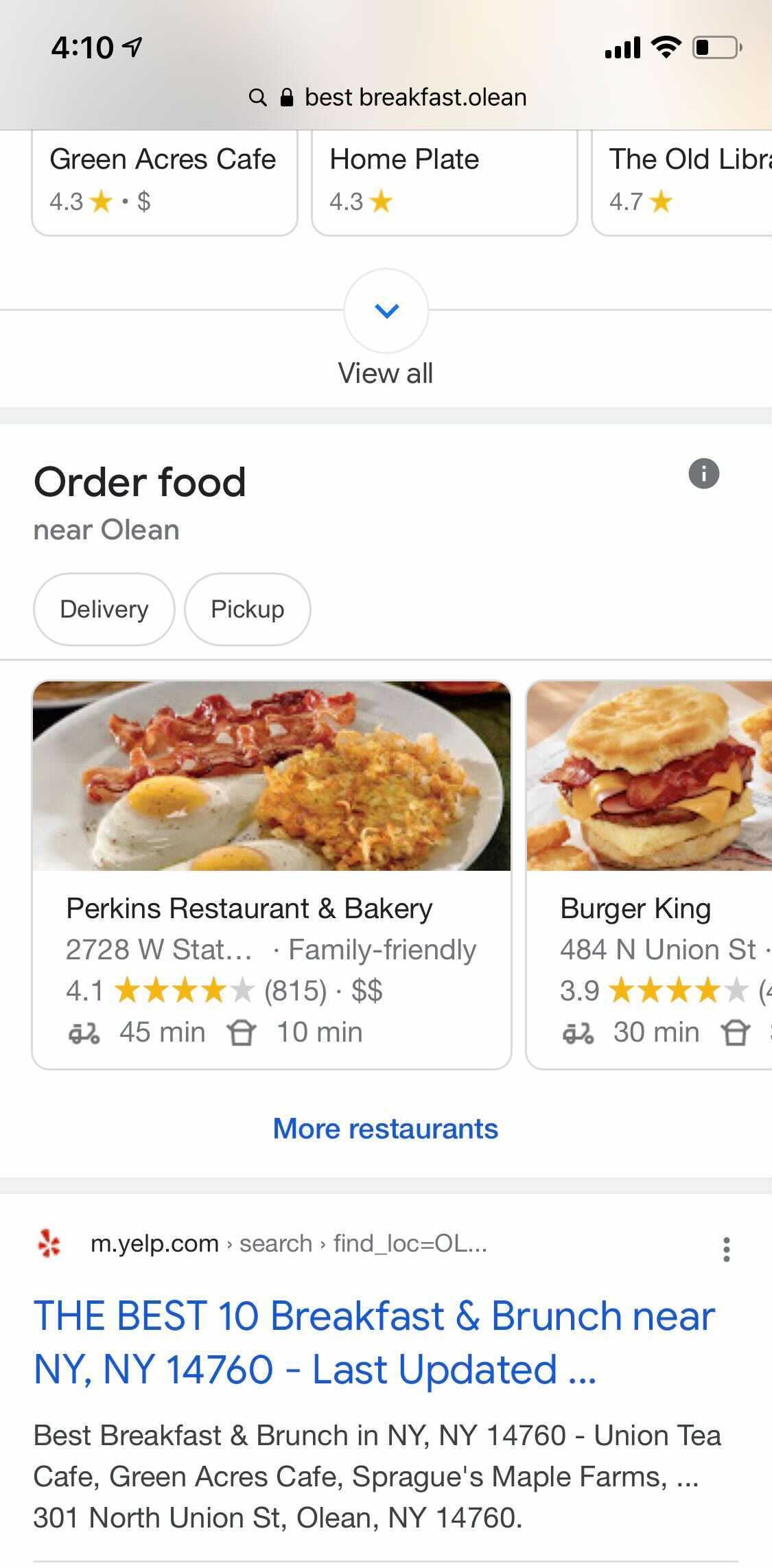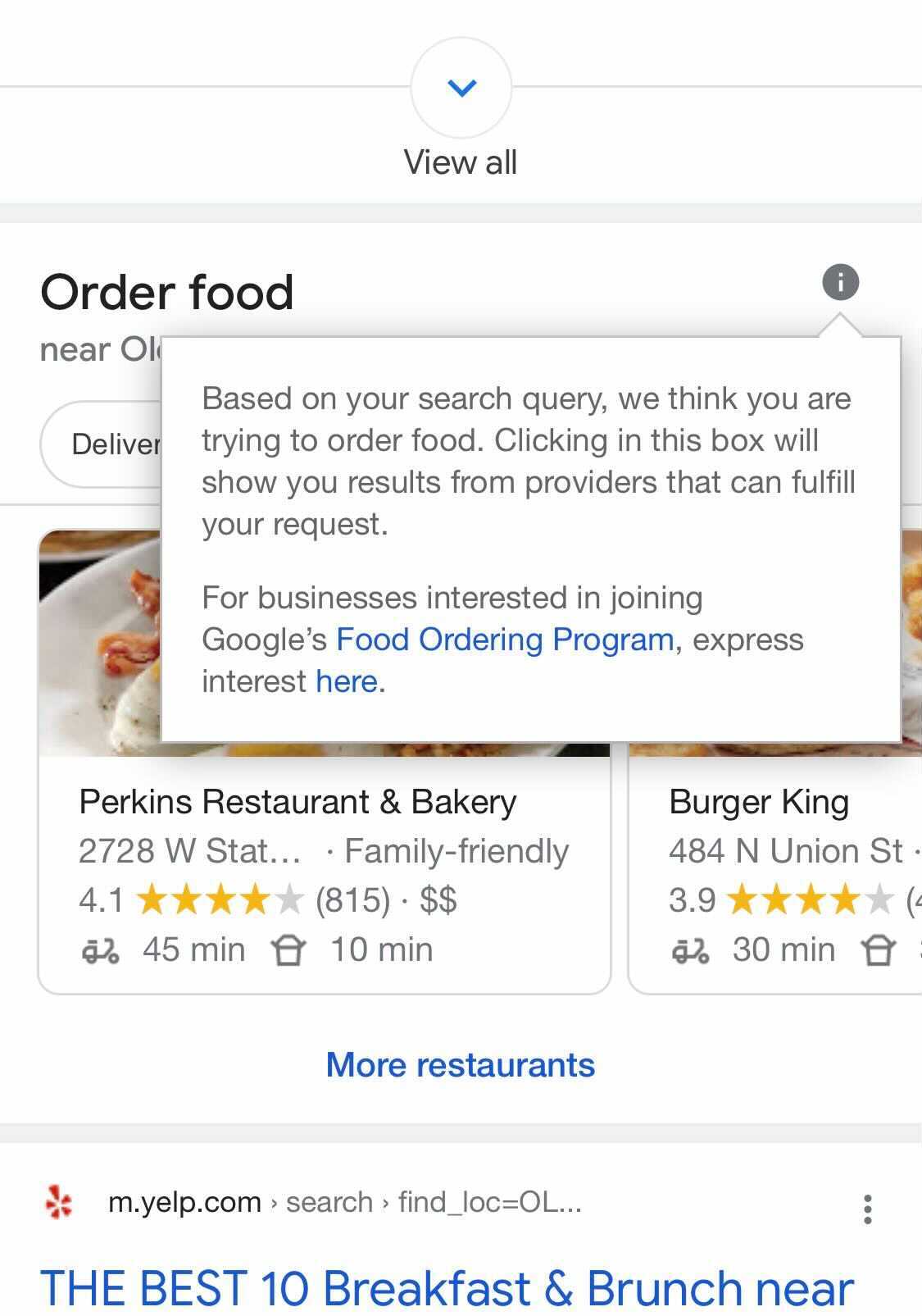 Both examples are clearly tests and both are strong indicators of Google's short-term direction in the world of what might be called "local e-commerce." Google, with their recent alignment with Shopify, their purchase of Pointy, and making product feeds free, is obviously positioning itself to become the surface where folks buy local products from local vendors, whether online or off. Their effort is to collect ever more granular information about local entities but to do so in near-real-time.
In contrast to Amazon and Walmart, which focus on providing worldwide availability for local delivery, Google is creating the infrastructure to provide for local availability for local delivery. It is a smart strategy that differentiates them from both shopping behemoths and positions them well in the e-commerce world by enhancing their strong presence in local search.