AI Making 'Search' More Conversational
AI was center stage at Google's I/O developer event. During a 2+ hour long keynote yesterday, Google made announcements across categories. Among them, were LaMDA and Multitask Unified Model (MUM). Both aim for a more complex understanding of human language and richer, more "conversational" interactions. Still early, LaMDA seeks to enable Google's machines to have humanlike, unstructured conversations. More developed is MUM, the company's successor to BERT. Described as "1,000 times more powerful," it can understand and access more content types and sources as well as content across languages (e.g., Japanese content could be used to respond to an English query).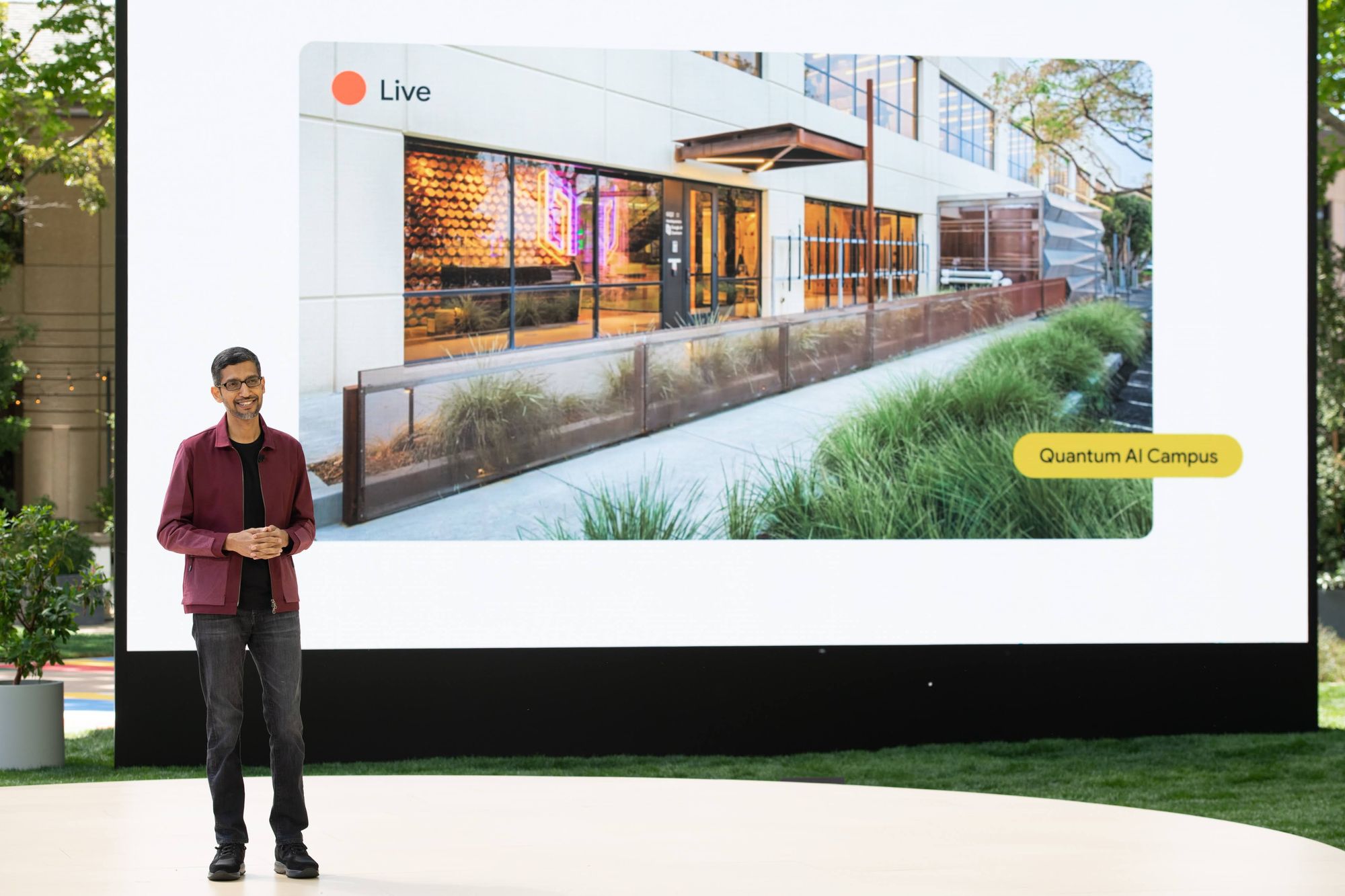 Our take:
Google's increasingly sophisticated ML/AI infrastructure is the common denominator behind its advancements in search, Maps, shopping.
The I/O keynote is PR but the demos and descriptions were impressive. One gets the (intended) sense that Google far exceeds its competitors' capabilities.
Just as there was no way to "optimize for BERT" (says Google), these deeper language models would similarly elude simple optimization tactics.
Expanded Live View: AR for Local Search
In 2018 when Google first introduced Live View AR walking directions, it teased broader uses of AR in Maps: content about nearby places, stores and landmarks. Now those features are here. Ten-plus years ago the Layar "AR browser" envisioned using the camera as a tool to get information about the surrounding environment. Google's expanded Live View fulfills that vision. By pointing the smartphone camera you'll see local business information, reviews and related images (e.g., menu items). Google is also adding "virtual street signs" and indoor AR navigation (for train stations and airports). The company further announced "area busyness" (vs. individual locations), more street level detail and dayparting. For example, Google will emphasize coffee places in the morning and restaurants at night – a step toward dynamic personalization.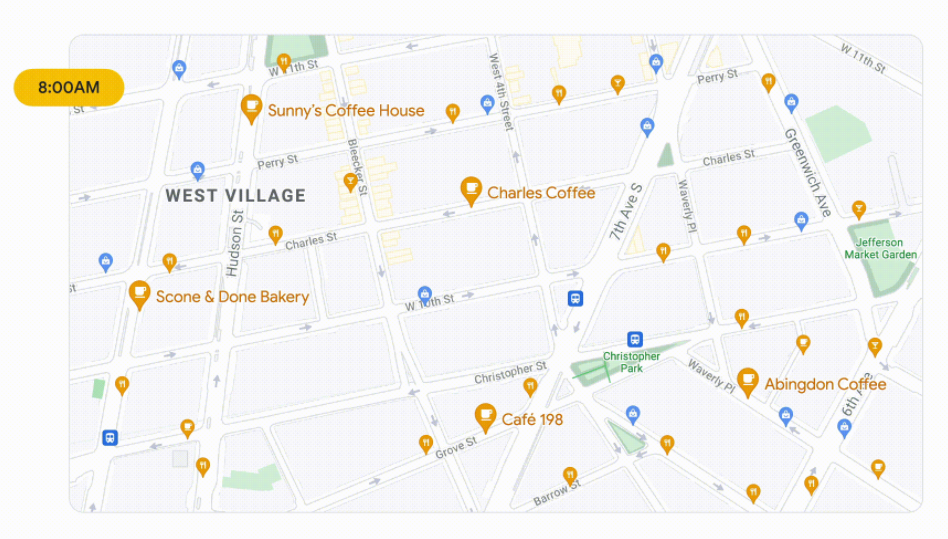 Our take:
It's unbelievable how much content Google is packing into Maps – the company's most important mobile application (even more than search).
Perhaps the ultimate "near-me" search tool, Live View adoption remains to be seen. But it's certainly compelling in the abstract.
Google Maps is now truly the digital UI for the real world. Live View is the expression of the marriage of the digital and physical.
The Shopping Graph – with Shopify
Google is taking the Knowledge Graph into shopping. In basic terms, Google's Knowledge Graph pulls together information from a range of sources to assemble richer results about a person, place or business, for example. It's now doing that with products. The Shopping Graph, which Google describes as "a real-time dataset about products, inventory and merchants," will pull content from local product inventory, reviews, videos and images. It understands how all these pieces relate to one another, with real-time inventory (online and off) being a critical and differentiating component. In a related announcement Google is expanding its relationship with Shopify and will feature the latter's 1.7 million merchants "across Google in just a few clicks."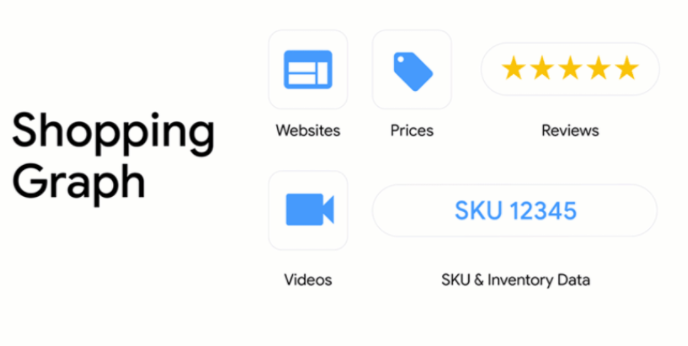 Our take:
Google touted its product search/shopping traffic: a billion shopping sessions a day and 24 billion product listings.
Google's media/content assets and real-time local inventory information will help vs. Amazon. But the company still hasn't nailed the UX.
The partnership is another big win for Shopify, which becomes an even more valuable platform for merchants.
Recent Analysis
Short Takes
Listen to our latest podcast.

How can we make this better? Email us with suggestions and recommendations.