Apple Goes All Google Maps  
Apple made a ton of OS and feature announcements during its WWDC developer keynote on Monday. The Verge and TechCrunch have good, comprehensive roundups. Here I'll focus on Apple Maps and the next item will discuss the new privacy features Apple announced. Mostly obviously, Apple Maps mimicked (or ripped off) Google Maps in two ways. It launched a Google Earth-like globe (and didn't talk about it much) and AR walking directions nearly identical to Google's Live View. Apple is also rolling out a much graphically richer 3D interface, more navigation accuracy and detail, and more complete transit information. All this will be live in select cities in 2021.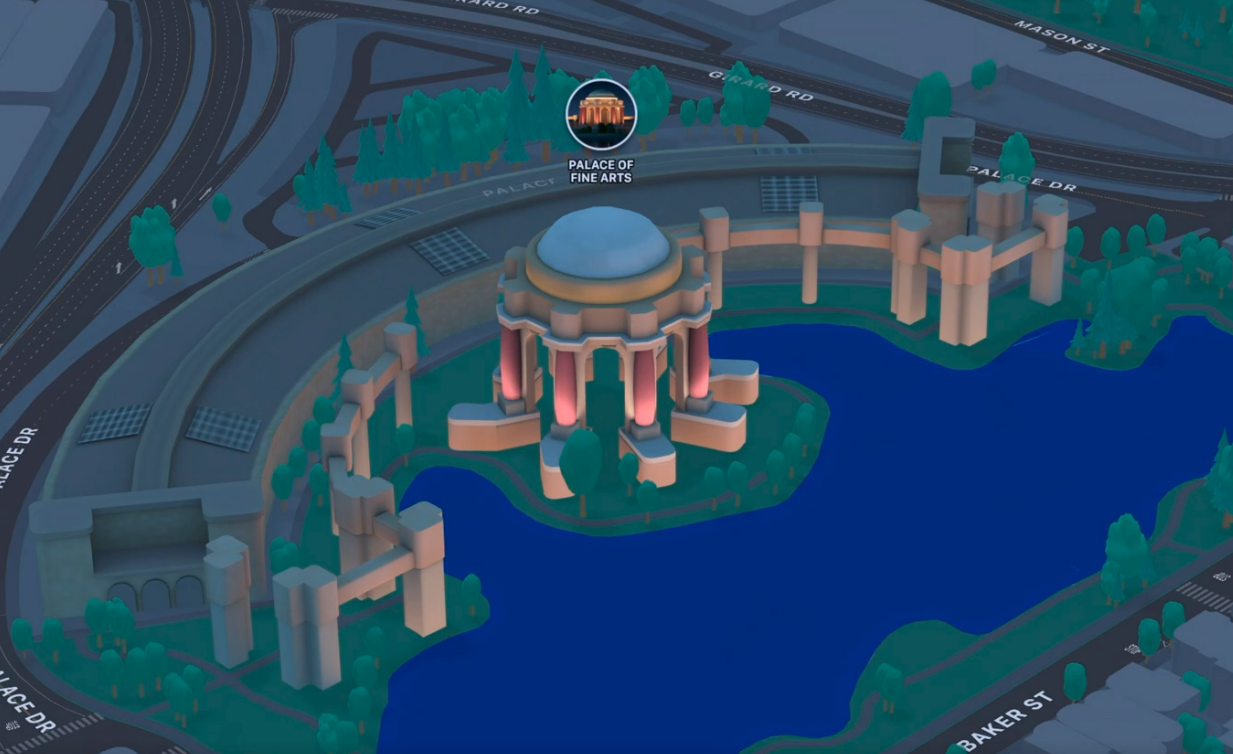 Our take:
It has taken nearly a decade for Apple to recover from its botched Maps launch for iOS 6 in 2012. But it finally has.
Apple Maps' user base is about 25% of Google Maps', although Apple Maps is only available to iOS and Mac users.
These changes (+ privacy) will generate some switching and convince more iPhone users to use Apple Maps as their primary mapping tool.
Apple's Walled Privacy Garden
Privacy is both a value and a winning marketing strategy for Apple. The company is increasingly making its products about protecting user privacy from publishers and digital marketers who need personal data to perform effectively. The April launch of iOS 14.5 was the first shoe to drop; Monday's many privacy announcements were the second. As CNBC says, "Apple is turning privacy into a business advantage, not just a marketing slogan." (Except, not in dictatorial countries that spy on their citizens.) Apple will be encrypting web traffic and blocking IP address (for iCloud+ subscribers), it will also block email providers and newsletter publishers from pixeling users (no more accurate opens data). And Apple is going to provide more privacy reporting on apps and how often they've used permissions (e.g., camera or mic access).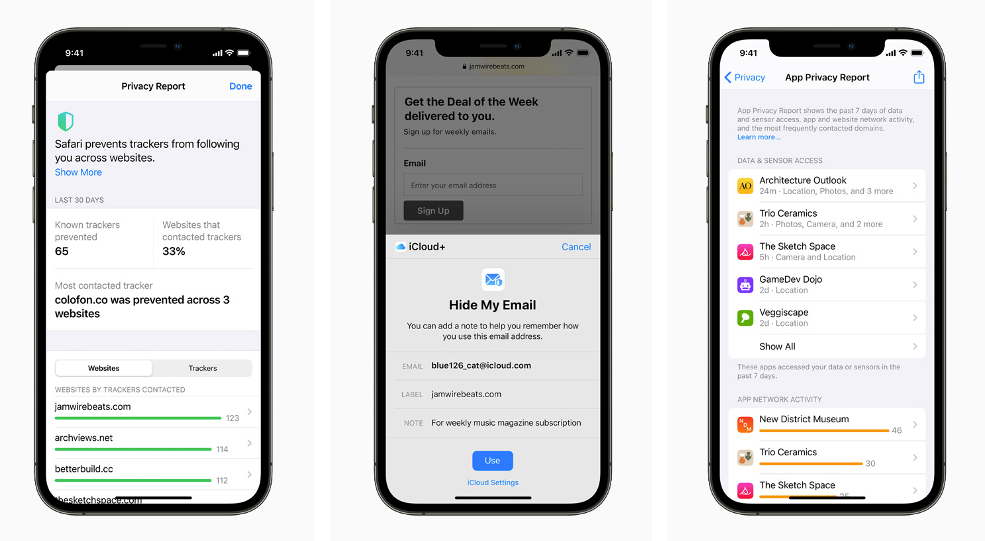 Our take:
Taken together all these announcements (and iOS 14.5) are a frontal assault on the digital marketing industry, though Apple wouldn't agree.
Apple is effectively inserting itself between users and marketers. This is a different version of what Google does – a "privacy walled garden."
Privacy is good for users and they clearly want it. But the irony (or maybe paradox) is: these moves will harm some smaller publishers, not G + FB.  
Ohio Wants to Rewrite Google's SERP
Ohio Attorney General Dave Yost has sued Google in state court (.pdf). The action doesn't seek damages or fines; it wants Google to be labeled public utility under Ohio common law. That would subject the company to regulation, just like an electric company. The litigation appears to be the first of its kind by a state. The complaint also "does not seek redress for Google's dominance of internet search." It wants to stop Google's "self-preferencing": placement of "its own services" (e.g., Maps, Travel) above competitors on the SERP. "Google intentionally disadvantages competitors, by featuring Google products and services prominently on Results pages." This allegedly harms consumers by reducing choice, according to the complaint.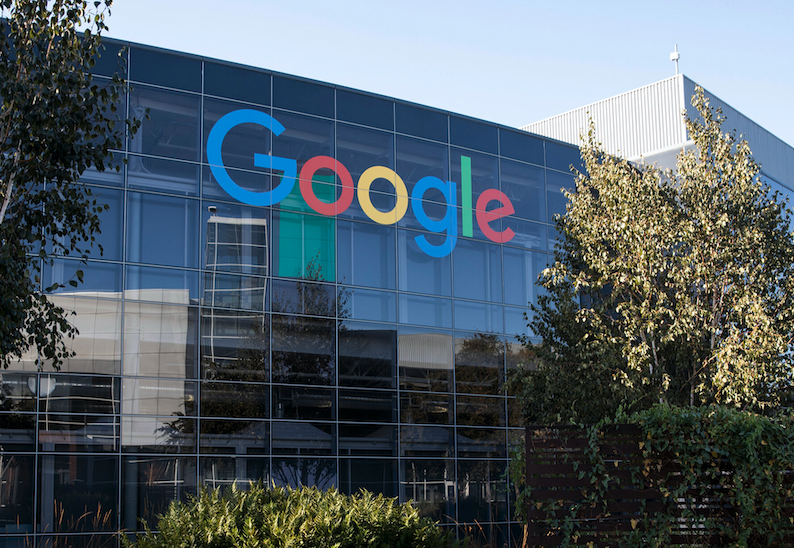 Our take:
Courts have previously ruled Google has wide discretion and control over its SERP (e.g., here, here). This would fly in the face of those decisions.
If Ohio succeeds, multiple states would certainly mimic the action. Google will fight aggressively to avoid this.
One potential future: In Europe, Google was compelled to include competitors in shopping search results. But they're not happy with the outcome.
Recent Analysis
Short Takes
Listen to our latest podcast.

How can we make this better? Email us with suggestions and recommendations.