Google: Newspaper Ad Losses Not Our Fault
Newspaper publishers often blame Google for the decline of ad revenues. In the US, Craigslist took lots of blame early on. More recently, EU news publishers have sought to exact copyright fees ("link taxes") from search engines. Now a new Accenture report (.pdf), commissioned by Google and focused on Europe, lays the blame for print revenue declines on "pure play" classifieds sites: "Online providers gained a two-thirds market share of the classifieds market by 2019." And it points to changes in consumer behavior, though European print circulation has remained largely stable. Accenture also explains that audiences are equally interested in news today, they're just getting it from alternative sources (e.g., social media).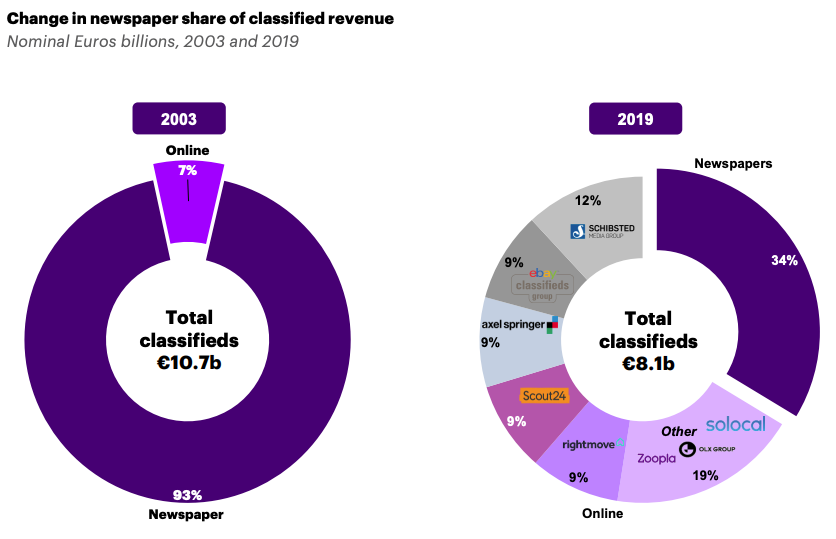 Our take:
The analysis in the report shouldn't be reflexively dismissed, although it's intended to divert criticism away from Google.
Basic trends may be global but US circumstances differ. For example, US print circulation has fallen precipitously in the past 20 years.
Digital news subscriptions are now the norm for big news brands. But nobody has solved the problem of how to viably support local news.
Amazon: Shop Prime Day, Support SMBs
When Apple said it would require an opt-in from consumers to be tracked, Facebook argued Apple wasn't hurting the social network – it was actually harming SMBs. Amazon is doing something similar in a different context: promoting itself as a champion of small business. In a recent Prime Day release, the company said, "Prime members will again be able to support small businesses this Prime Day, with more than a million deals from small and medium-sized businesses. Members can shop across local Black-owned, woman-owned, military family-owned, and many more small businesses. For Prime Day and throughout the rest of 2021, Amazon will spend more than $100 million to fuel the success of small businesses selling on Amazon."

Our take:
Amazon regularly promotes its efforts to help SMBs (here, here, here). There are undoubtedly legitimate SMB success stories via Amazon.  
But, as Miriam Ellis wrote last week in her terrific profile of bookstore owner Danny Caine, Amazon is not a white knight for SMBs.
The company is almost entirely self-interested and capable of ruthless efficiency. But that's what the market rewards.
Google Follows Apple Lead with Ad ID Blocking
When Apple announced iOS 14.5 and AppTrackingTransparency one immediate question was: would Google follow suit? Last week Google answered that question mostly in the affirmative. The company announced a future Android update will prevent developers from tracking users who decline personalized targeting. Google said it will block transmission of the Android ID if consumers opt-out. On its developer site, Google said, "Starting in late 2021, when a user opts out of interest-based advertising or ads personalization, the advertising identifier will not be available. You will receive a string of zeros in place of the identifier." Apple launched iOS 14.5 in late April. Opt-in rates remain low.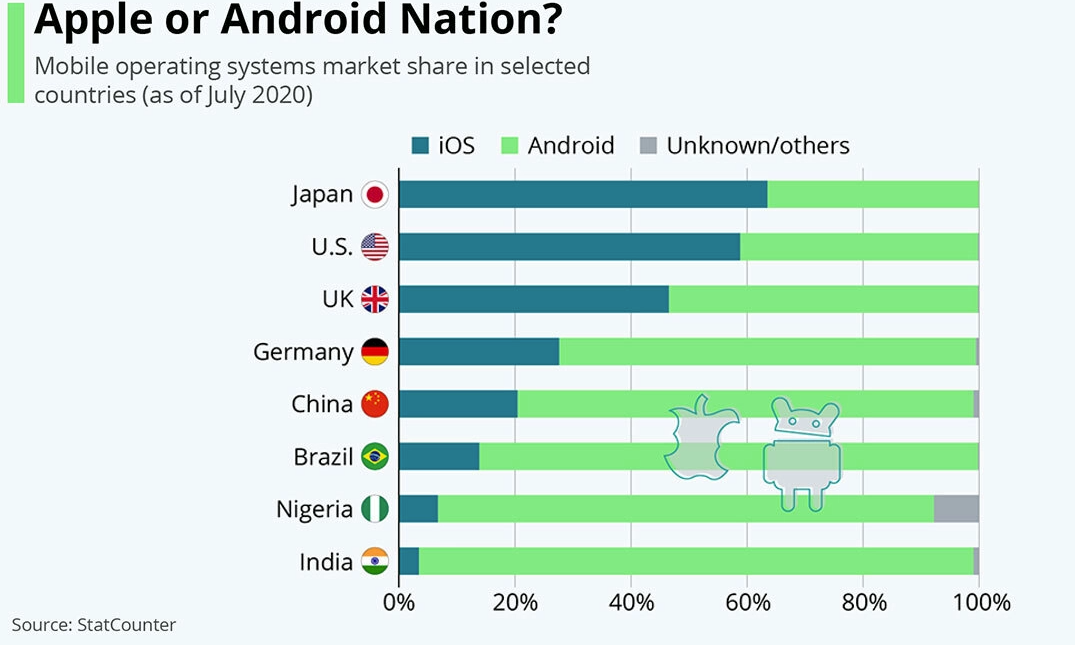 Our take:
Android is the world's largest operating system by far. This decision is therefore much more consequential than Apple's – potentially.
The critical difference between what Google and Apple are doing is opt-out vs. opt-in. Google is very consciously making this opt-out.
Google has been accused of making it tough for users to access privacy settings. The opt-out will guarantee more default user participation.
Recent Analysis
Short Takes
Listen to our latest podcast.

How can we make this better? Email us with suggestions and recommendations.