Was Neeva Doomed from the Start?
Neeva is shutting down its search engine. The news came out this weekend in an email and blog post from founders Sridhar Ramaswamy and Vivek Raghunathan, both of whom were at Google. Ramaswamy previously ran Google's ad business. "Headwinds [structural market challenges], combined with the different economic environment, have made it clear that there is no longer a path towards creating a sustainable business in consumer search." The company will be pivoting to enterprise AI applications. An acquisition by data cloud company Snowflake is rumored to be imminent. Neeva was ahead of its peers in recognizing the AI-search opportunity. In their blog post, the founders argued it wasn't as challenging to build the search engine as it was to acquire users. They observed that "convincing users to pay for a better experience was actually a less difficult problem compared to getting them to try a new search engine in the first place."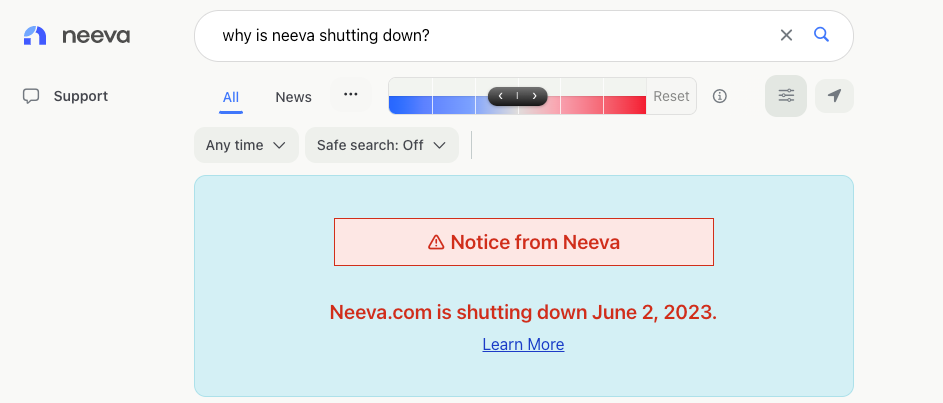 Our take:
Neeva was created in reaction to Google's aggressive ad business. Ramaswamy believed search quality suffered as ads were prioritized.  
Although they say getting consumers to try Neeva was harder than getting them to pay, the subscription model was always a very long-shot. A better funding climate might have given them another couple of years.
Acquisition was always the endgame. Apple was a logical buyer, but the company is addicted to Google $15B in search ad payments.
Survey: AI Content May Not Rank
According to a McKinsey survey, 90 percent of "commercial leaders" (respondents) expect to incorporate AI into their sales and marketing in the next two years. Specifically, content marketing is one area where AI will have a significant impact, according to a separate survey of digital marketing professionals by agency BMV. (It's already having an impact.) According to BMV's findings, a majority of respondents (69%) said they'll need fewer writers in the future, although 31% expect to supplement rather than replace writers. Top anticipated use cases are: SEO keyword identification, content ideation, draft writing, converting long form content to social posts and creation of photos/videos. While producing content will become faster and easier with AI, marketers have concerns about content visibility. Two-thirds (66%) said they were at least somewhat concerned about AI-generated content discovery, while 58% expect AI content will be penalized by search engines. B2C marketers were more worried about this than B2B marketers.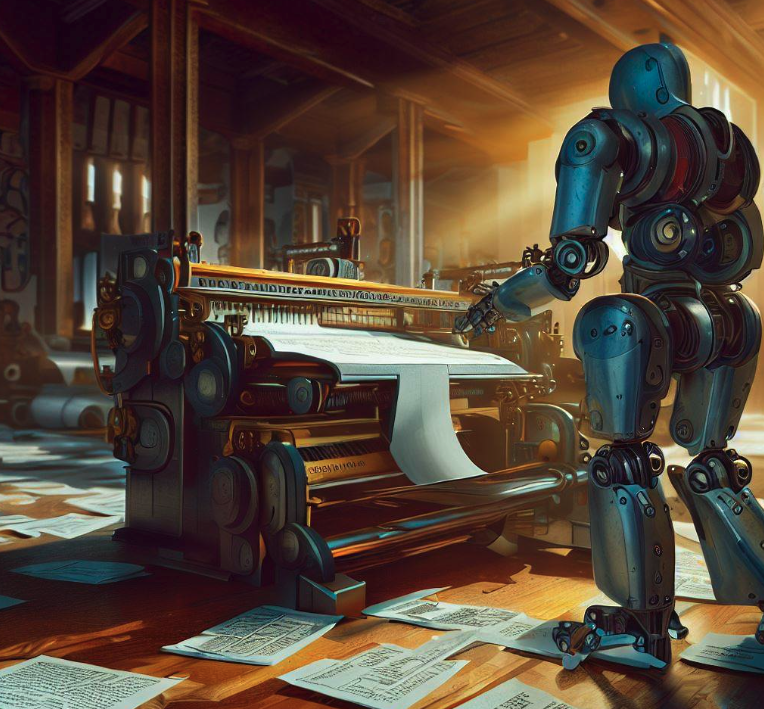 Our take:
What's most interesting here is marketers' ambivalence: AI content is inevitable and cost saving but potentially less successful in search.
The discovery and reception of AI-content will depend on human quality control. Purely robot content will likely fail – but maybe not.
The survey didn't ask about how customers/consumers would be impacted by AI content. This should be the ultimate concern.
Here's Twittergram
Facebook/Meta is infamous for replicating features from competitors' products. The latest example is Meta's not-so-secret text-based Twitter-inspired "decentralized social network." First reported by Lia Haberman, it would be a stand alone app offered under the Instagram brand. It would center around text but allow for uploads of photos and video. It has strong moderation features and would enable people to quickly add accounts they already follow on Instagram. Accordingly, it will leverage the installed Instagram base to build scale quickly. It's also going to be compatible with Mastodon according to the leaked slide. This app may have two purposes: rectifying some of the discontent Instagram users and influencers felt as the app tried to morph into a TikTok clone and seizing the opportunity created by an ailing Twitter, which just hired Linda Yaccarino as CEO to right the ship.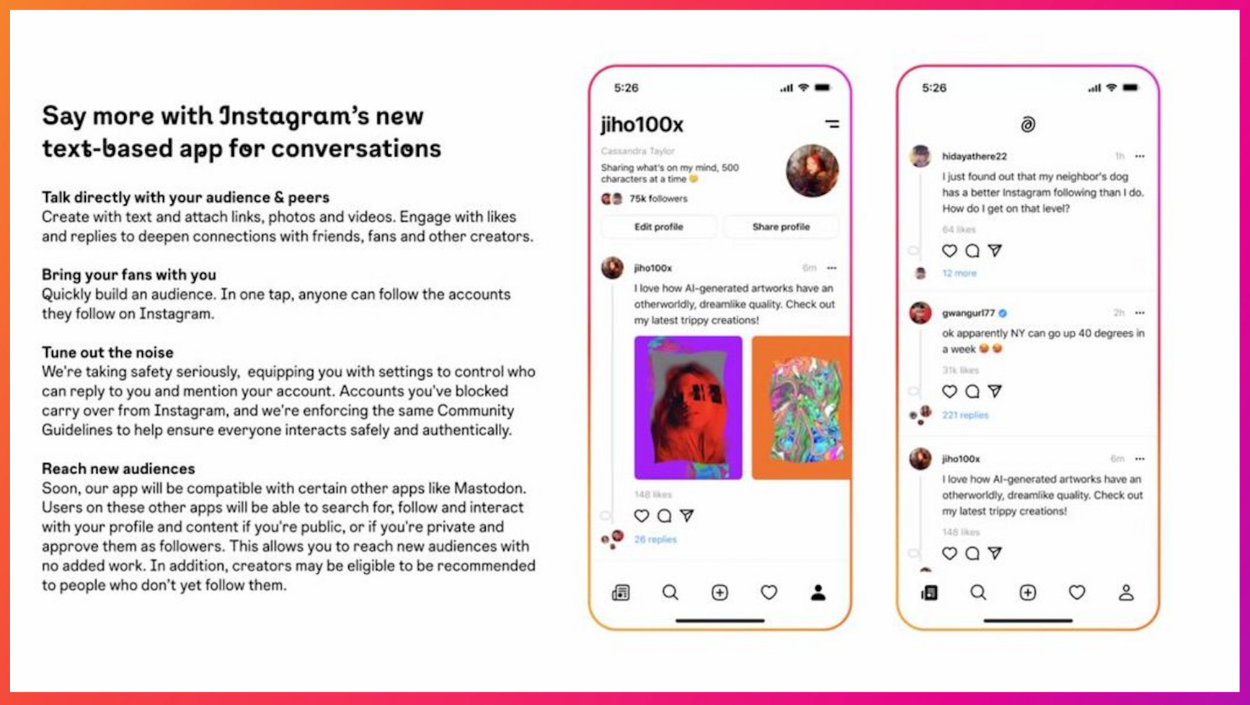 Our take:
The mess of Twitter alternatives (e.g., Bluesky, T2, Mastodon, Post) could help Twitter survive, if none build critical mass.
This new Twittergram app (codenamed Barcelona), could very well succeed and not also directly steal usage from Twitter.
A Pew survey found that that 75% of Twitter users were at least somewhat likely to use it in 12 months; 25% were not. Conservative men were the most loyal.
Recent Analysis
Short Takes
Listen to our latest podcast.

How can we make this better? Email us with suggestions and recommendations.