Search: AI-Results a Giant Snippet
Neeva and You.com have started showing AI-generated results in their SERPs. This follows news that Microsoft is planning to add AI-chat to Bing to better compete with Google. Andi also uses a chat UI for search queries. But what Neeva and You.com have done is essentially create a snippet at the top of the SERP for AI results. Of the two, Neeva's approach is stronger. The main reason is that Neeva shows sources (see image below), while You.com does not. This gives users general confidence that the information has not been "hallucinated." When Neeva doesn't have enough information or confidence it says so, and every query doesn't produce an "AI-snippet." (The rest of the SERP with "conventional results" is still there, lower down.) This is very likely the way that AI results will be integrated into search, including eventually Google. Bing may use a module or pop-up but Neeva's approach is likely the model going forward.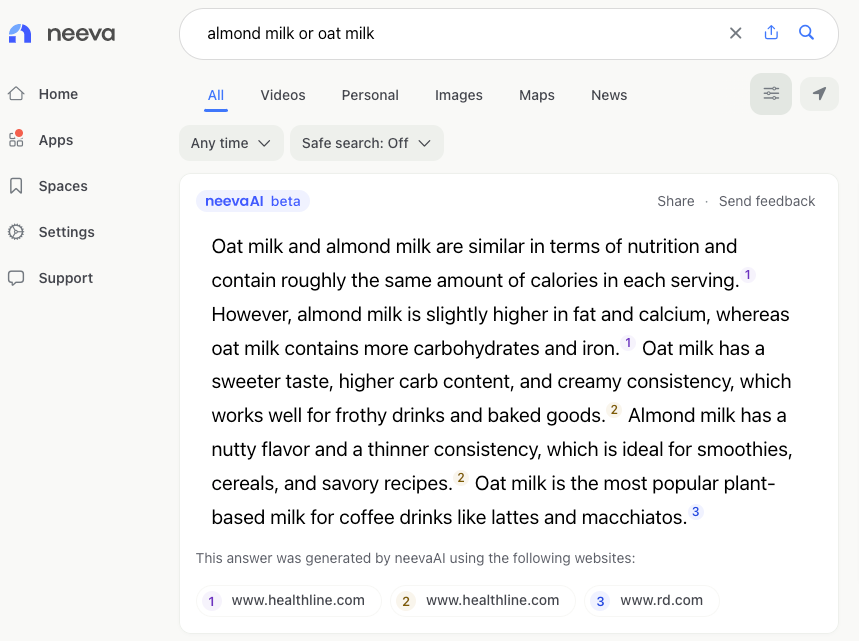 Our take:
The integration of AI-content into search results is now inevitable. It's happening.
Yet if all major search engines roll out a similar-looking implementation the balance of power won't change.
There's an opportunity to create something different than today's search UX. But that might require vertical or niche innovators.
Study: Yelp Listing = 5% Sales Bump
No one reading this will question the value of an online presence; however the value of listings management is often questioned. A new study published by the National Bureau of Economic Research found that 18% of Texas restaurants in a 2017 data sample had no online presence, "and over 30% of the businesses in [the] sample are never listed on Yelp." But once restaurants were added to Yelp they saw a 5% increase in sales. This was determined by looking at monthly tax receipts for the involved establishments and matching them to listings after a purchased data set was added to Yelp. The study authors were from the UC Berkeley and Harvard business schools. They also concluded, "that even those establishments who do not receive positive ratings benefit from the exposure of having a listing on Yelp."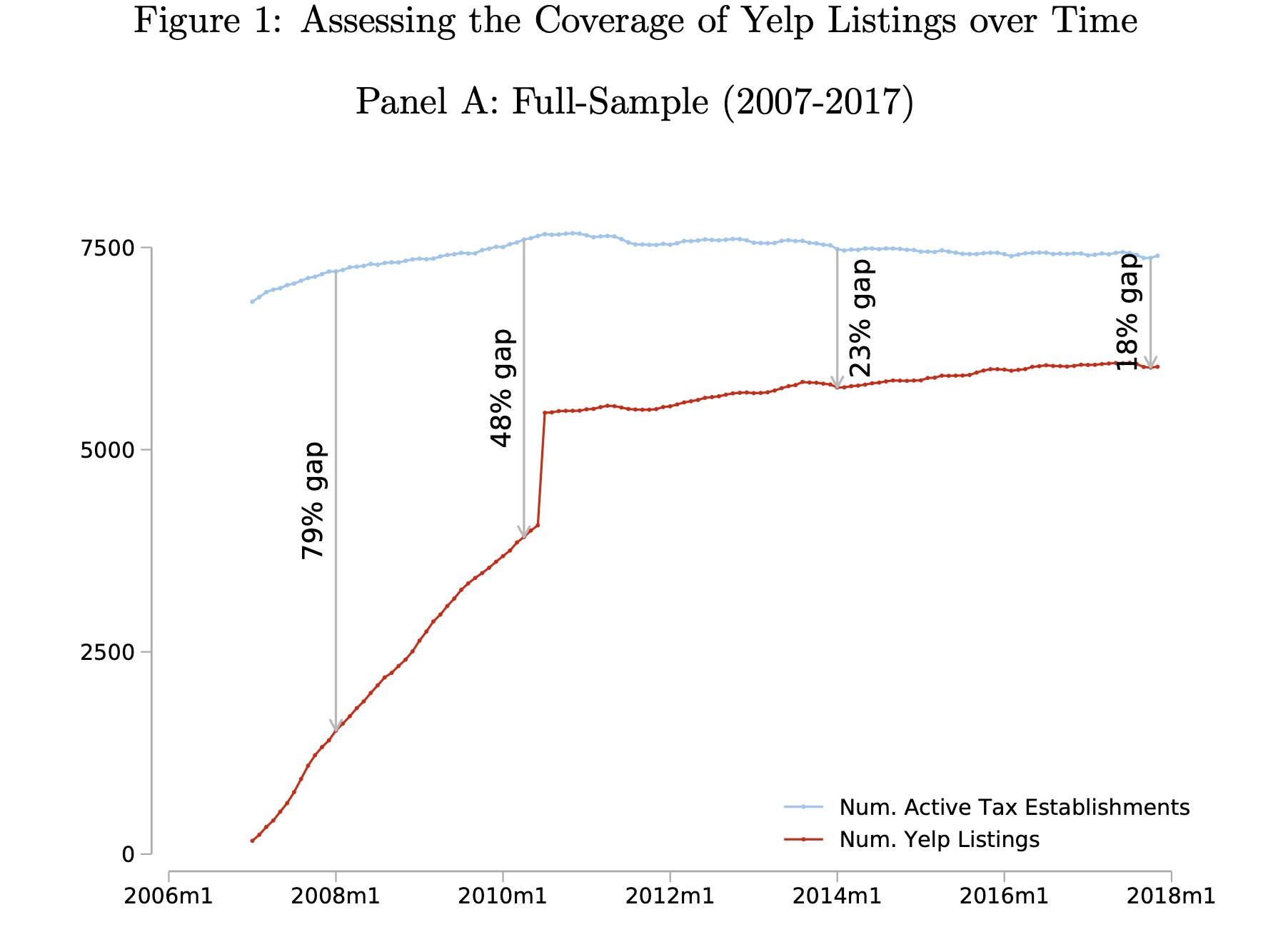 Our take:
The Harvard author, Mike Luca, has a history with Yelp. So on one level this is a Yelp commercial. But the findings also appear statistically valid.
The data are from 2017. Using more current data we might have seen a different result, given Yelp usage changes: the unspoken variable.
While this validates being on relevant directories, we would like to see it done with Google. The sales lift would likely be more substantial.
Holiday E-commerce Hits 22%
According to data from Adobe, holiday e-commerce (Nov - Dec) was up 3.5% year over year to $211.7 billion. Mastercard had different/larger figures, reporting that online holiday sales comprised ~22% of total US retail. (US quarterly figures are likely to show a somewhat lower percentage of e-commerce, at or just below 20%.) The largest single online shopping day was November 28, Cyber Monday. Roughly 47% of e-commerce sales were from mobile, which was up 4 points YoY. However desktop conversions are roughly 2X mobile. The biggest driver of online sales was paid search (29%), followed by direct site visits (19%), organic search (17%), affiliates (16%) and email (15%). Social media as a channel grew but remained below 3% of direct sales. Curbside pickup was used for 21% of online purchases, but 42% in the days before Xmas. Consumer spending growth was not driven by inflation, given all the discounting that occurred.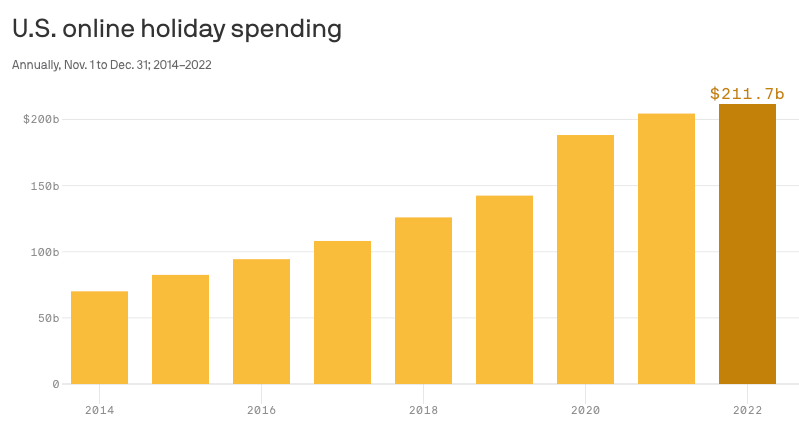 Our take:
Mastercard: Total retail sales growth of 7.6% (not adjusted for inflation) and 10.6% e-commerce growth. In-store sales growth was 6.8%
Adobe's channel data is probably directionally correct but afflicted by last-click attribution myopia.
Note: the 21% of online orders picked up curbside = $44 billion. How much of that would not have happened absent O2O convenience?
Recent Analysis
Short Takes
Listen to our latest podcast.

How can we make this better? Email us with suggestions and recommendations.