Disappearing Local Pack
Appearances of the Local Pack again seem to be in decline. We've written about this in the past but local SEOs continue to raise the issue. Joy Hawkins did so this week. And RankRanger's Tzvi Barish shows a big decline in the frequency of Local Packs on the desktop – but no similar drop for mobile. Interestingly, the RankRanger data reflects desktop Local Pack declines from just over 40% in early May to about 34% a week ago. In mobile results, the Pack appears for about 23% of queries, without much change. This is somewhat counterintuitive. Why is Google showing the Local Pack more often in desktop SERPs when the operating assumption (based on Google's own statements) is that mobile search more often carries a local intent? By comparison, LocalSEOGuide shows Pack appearances in April (most recent data) at just under 43%. It's not clear what's going on; we'll have to keep watching this space.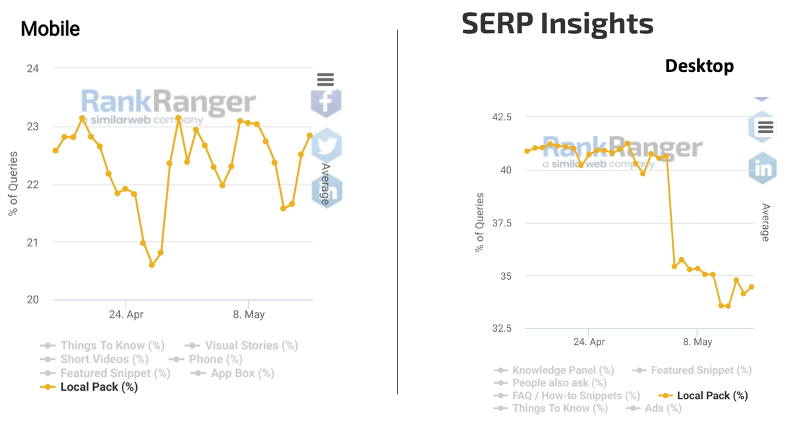 Our take:
Local Packs and SERP localization are not identical. SERPs can certainly be localized without Packs.
Example screenshot: no Pack but organic local results – and LSAs. SERPs without Packs but with LSAs may drive more revenue for Google.
We previously speculated Google could be demoting the Pack to respond to the EU's Digital Markets Act, prohibiting "self-preferencing."
Mr. Altman Goes to Washington
OpenAI CEO Sam Altman testified yesterday before the Senate judiciary subcommittee investigating AI. He was joined by Gary Marcus, a former NYU professor, and Christina Montgomery, Chief Privacy Officer for IBM. Altman called for regulation but asserted the "benefits [of generative AI] so far vastly outweigh the risks." He said this was a "printing press moment" but acknowledged a "significant impact on jobs." Altman encouraged the US to take a regulatory leadership role but said international coordination was needed (see IAEA). Marcus agreed that international cooperation was called for, but he was much less sanguine on AI. "Fundamentally, these new systems are going to be destabilizing," Marcus said. "Democracy itself is threatened." Montgomery was the most pragmatic, seeking "a precision regulation approach to AI [with] ... rules to govern the deployment of AI in specific use cases." She advocated for contextual regulation, calibrated to situational risk. She also called for transparency and disclosures. "No person anywhere should be tricked into interacting with an AI system." (Full transcript of their remarks.)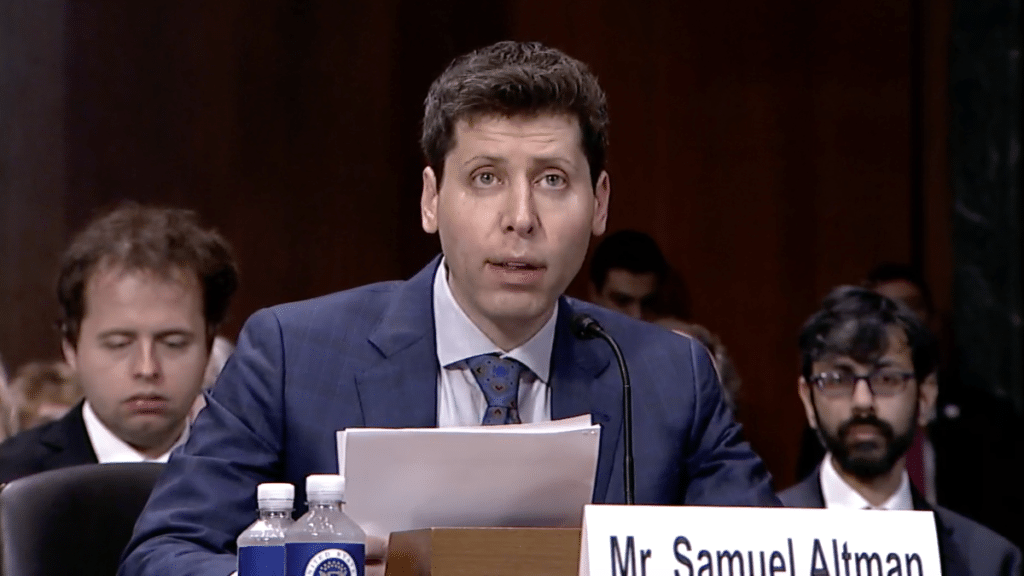 Our take:
It's positive that this discussion is taking place. While they're bi-partisan, it's not clear Congress can pass new AI regulations.
However, AI regulations will pass in Europe. They would likely take effect in the second half of 2024.
The ultimate impact will fall between Altman's "benefits outweigh the risks" and Marcus' "fundamentally destabilizing" predictions.
Is the Metaverse Dead?
In the middle of last year, McKinsey and Citi were busy hyping the value of the burgeoning metaverse economy. McKinsey predicted it would reach $5 trillion in value by 2030. Citibank was even more bullish, saying it would be worth between $8 and $13 trillion by 2030. That was before ChatGPT launched in November 2022 and totally eclipsed the metaverse as tech's shiny new object. The difference between the two, however, is that AI is delivering immediate value, while the metaverse remains speculative. Some pundits and commentators have pronounced the metaverse dead, especially Facebook's vision. While it's not exactly "dead," it's going to take much longer to develop, beyond gaming. And while VR gaming continues to grow, we can say with certainty that it isn't mainstream. For example, only 4% of US teens use their headsets daily (14% weekly), according to Piper Sandler's annual teen survey.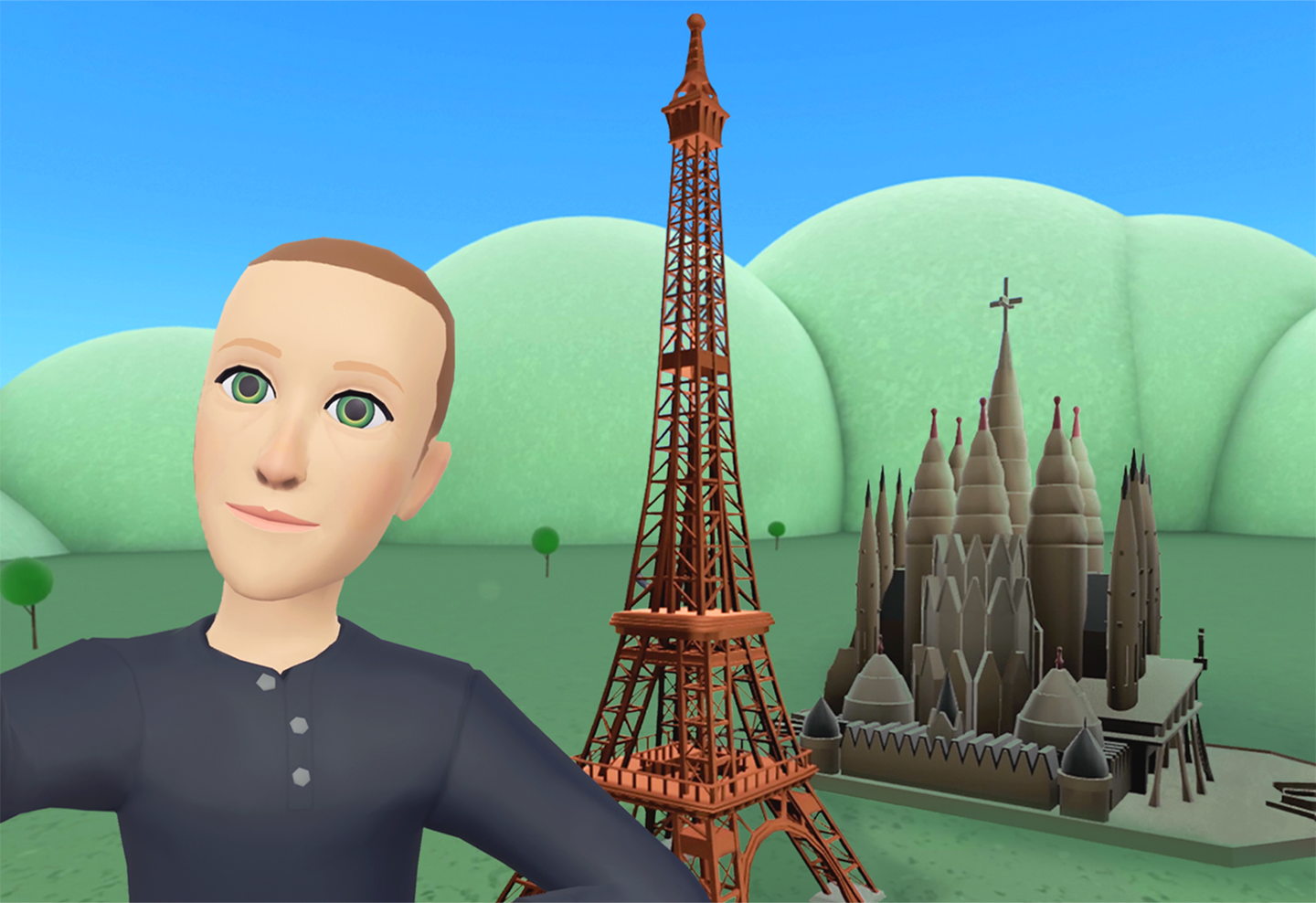 Our take:
One provocative theory is that the end of remote work effectively killed the metaverse. But the rebranding still served its purpose for Facebook.
Voice assistants may be analogous. Received with enormous hype, adoption grew for a time but stalled (awaiting AI improvements).  
Virtual reality will find (and has found) non-gaming use cases. But the metaverse isn't going to be the transformative platform envisioned.
Recent Analysis
Short Takes
Listen to our latest podcast.

How can we make this better? Email us with suggestions and recommendations.