LocalGPT Is No Google Killer 
Earlier this week I gained access to ChatGPT beta features web browsing and plug-ins. Plug-ins are like Chrome extensions and bring their full datasets (presumably) to ChatGPT. I've been excited about the these capabilities and their potential to offer a better search experience. But after a few days of trying them out I can say Google has nothing to worry about – at least at this "MVP" stage. First, browsing and plug-ins are mutually exclusive; you can't combine them in a single session. You have to pick one or the other. (You don't have to know which plug-ins to use for a given query, although you must install individual plug-ins.) Both options are slow, much slower than a conventional result on ChatGPT or Google. And results are mostly unsatisfactory or incomplete vs. Google, especially for local. I did get some OK restaurant results using the OpenTable plug-in. A lengthy travel query about finding a reasonably priced hotel within two-hours' drive of my house also delivered OK results from Kayak. But a home services lookup using ChatGPT's web browsing returned poor results from Homeadvisor and Yellowpages.com. Overall a weak start.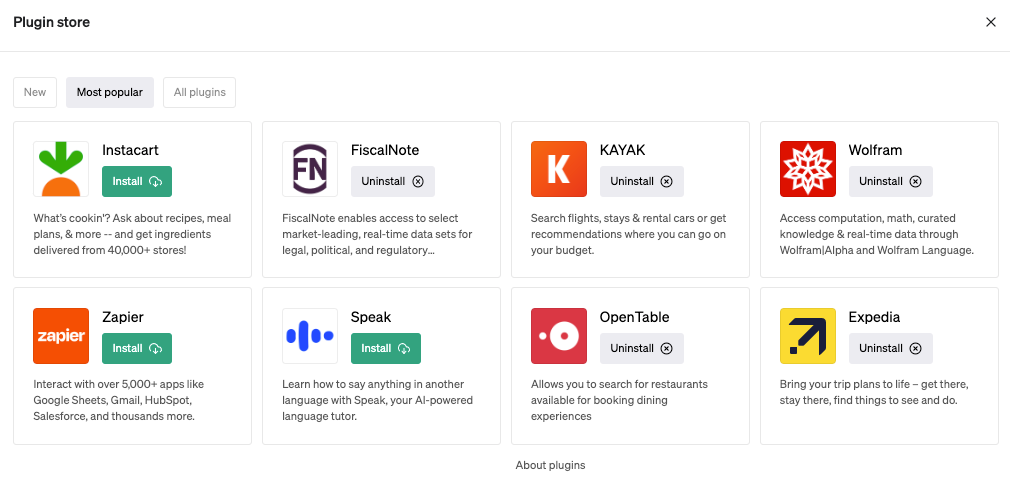 Our take:
The underperformance of these beta features stands in contrast with the otherwise impressive performance of ChatGPT itself.
I still believe that there's potential to deliver a cleaner and better UX than traditional search, but it may not be a priority for ChatGPT.
Dilemma for plug-in publishers: do we build one (e.g., Yelp) and gain a potential early adopter advantage or does it dilute our brand/cannibalize our own visits (even with branding and links)?
SCOTUS Punts on Section 230  
Two major US Supreme Court (SCOTUS) cases, Twitter v. Taamneh and Gonzalez v. Google, both argued that people were killed as an indirect result of social media promotion of terrorist content. SCOTUS disagreed. A unanimous ruling in Taamneh also disposed of Gonzales. Section 230 of the Communications Decency Act creates immunity for content produced by third parties published on technology platforms. Plaintiffs claimed that algorithmic recommendations of radical, violent content were outside Section 230's liability protection. SCOTUS didn't directly address Section 230 immunity as many had anticipated. Instead it found that Twitter did not technically "aid and abet terrorism." The algorithm itself wasn't enough to establish liability/causation. Tech companies and speech advocates had lobbied against making changes to Section 230. Now it falls again to Congress to enact any reforms. So for the foreseeable future, tech companies remain legally out of reach for damage caused by content on their platforms.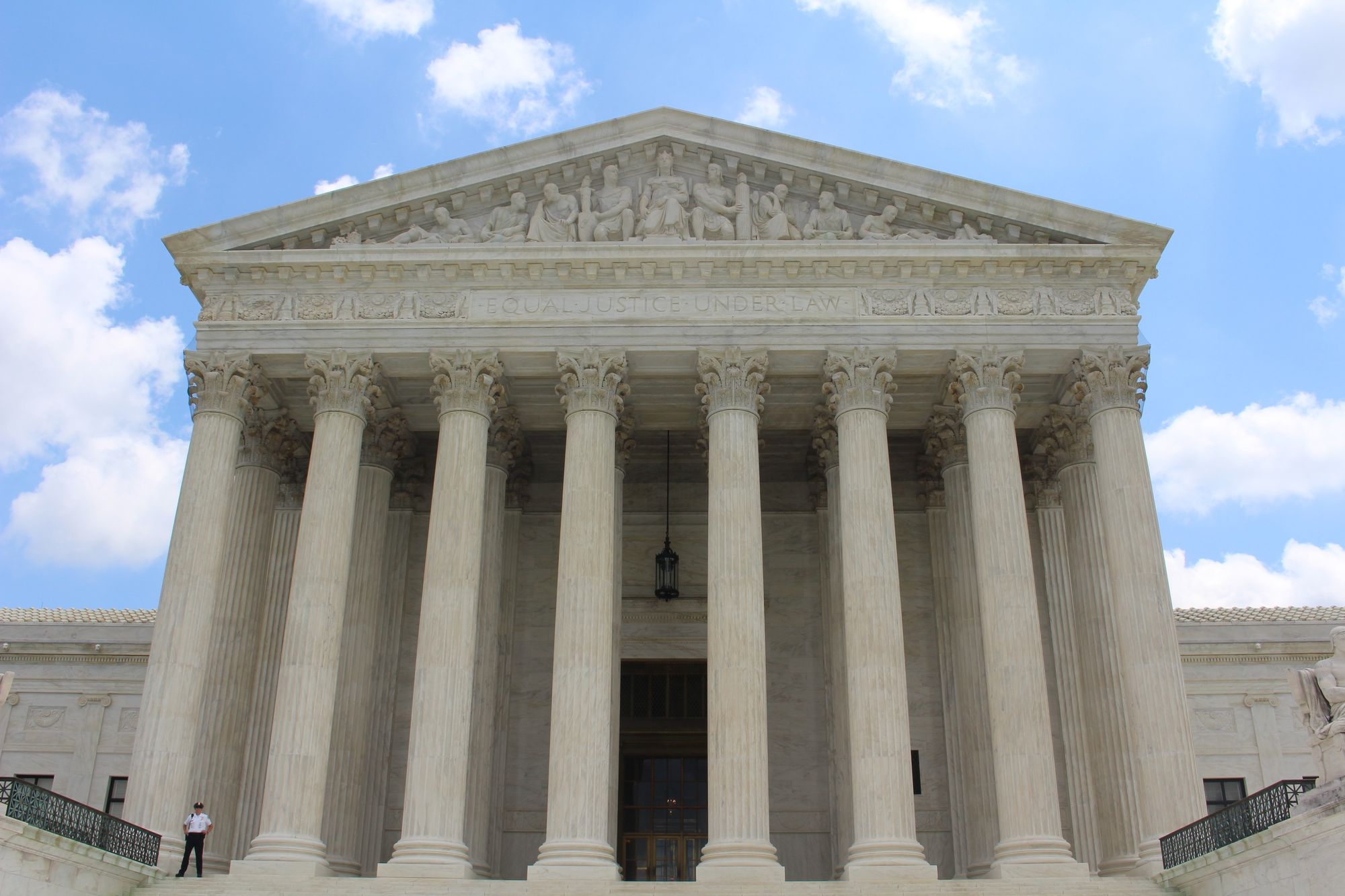 Our take:
SCOTUS was partly motivated in its rulings by a desire to prevent a tsunami of litigation against internet companies.
Online disinformation, extremist and violent speech on social platforms have done tremendous damage. But striking a balance between accountability and "censorship" will be extremely challenging.
There's bipartisan agreement about the need for Section 230 reform. But the parties' motivations are dramatically different. Expect no action.
AI Search: Diversify Your Traffic
Marketers have long advised publishers, brands and merchants to develop a diverse portfolio of marketing assets, channels and tactics that don't rely too heavily on any one source (Google, Meta, etc.). Historically, the big platforms have shown themselves to be aggressively self-interested and even capricious, dropping features or programs that no longer serve them. Now publishers are wondering whether the AI-fueled reinvention of search (Google SGE/Bard, BingGPT) will undermine what has been their most reliable traffic source – the SERP. There's a debate happening about the impact of SGE and Bard on SEO (e.g., NiemanLab, Slate, Forbes). The consensus seems to be: we can expect more zero-click results. Although, Microsoft just said that BingGPT drives more engagement and clicks than Bing classic. Still, some expect traffic from unbranded queries to decline. The advice is to hedge: build your brand (for more direct queries), focus on channels less impacted by AI (e.g., email) and grow a community.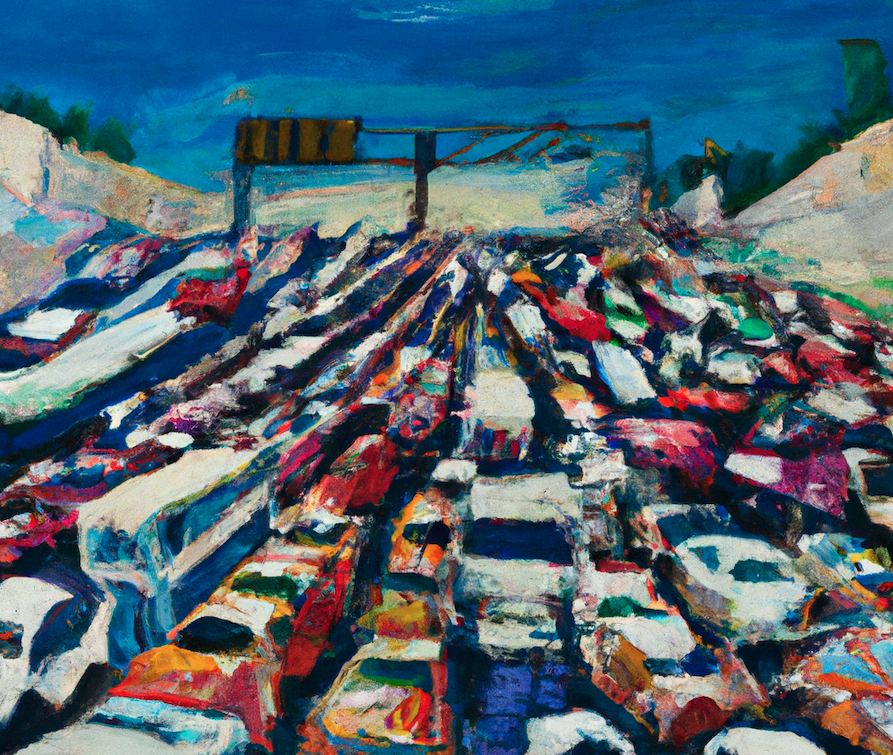 Our take:
While it feels correct to say AI means more zero-click pages, it's too early to confidently predict the impact. Again, see early data from Bing.
Brand building and traffic diversification are smart, period. Privacy changes also argue for brand building/first party audience development.
SEO isn't going away but will continue to evolve as search changes. That includes local. The degree of evolution is what we're waiting on.
Recent Analysis
Short Takes
Listen to our latest podcast.

How can we make this better? Email us with suggestions and recommendations.