Amazon Eyeing 'Local Ads' Opportunity
Earlier this week job listings for an Amazon Local Ads "startup business within Amazon Ads" appeared. One listing for a senior BD manager reads, "This individual will manage some of our high impact partner relationships as we create a brand new business and revenue stream for Amazon Advertising." The job description makes reference to "media partners." Indeed, Amazon operates a DSP and publisher-partner network. It appears this would be a broad play to deliver locally targeted ads both on Amazon and third party publisher sites. There's no specific mention of small business vs. enterprises. While many people associate localized digital advertising with SMBs, it's equally important to brands that sell locally. While there are multiple estimates in the market, locally targeted digital spending is a multi-billion dollar opportunity (approaching $100 billion according to Borrell Associates). Amazon posted just over $31 billion in ad revenue in 2021.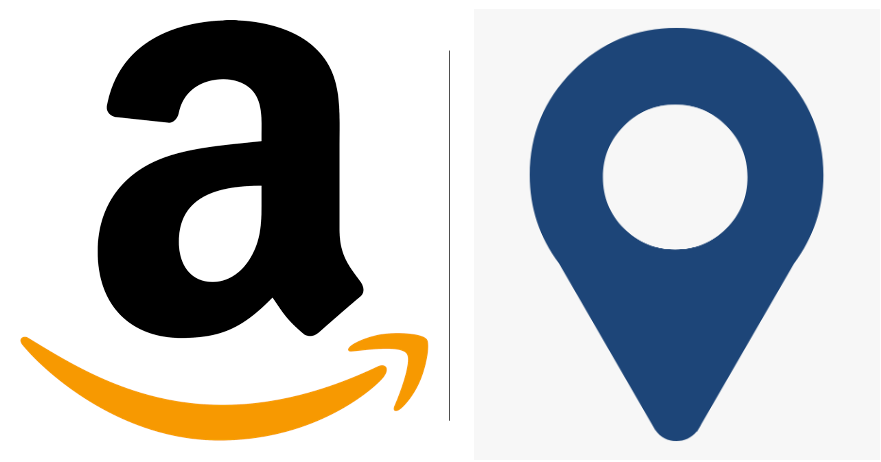 Our take:
Google ad revenue in 2021 was roughly $209B; Facebook turned in about $115B. SMBs (technically) comprise a majority of their advertisers.
We previously learned Amazon will take ads offline, into Amazon Fresh grocery stores. This may be part of the broader Local Ads initiative.
Google, Walmart and, now, Amazon are competing to deliver unified commerce (+ fulfillment),  encompassing both online and offline.
Smart Mirrors: In-Store Digital Integration  
The innovative Amazon Style store in Los Angeles features dressing rooms with digital screens for e-commerce (and presumably other uses). We previously argued that, while it's not clear whether Amazon Style will succeed with shoppers, it will help define the future of apparel retail. Accordingly, H&M is introducing "smart mirrors" in its COS stores (a subsidiary brand). The company says, "fitting rooms equipped with smart mirrors [will] recognise products brought into the room (e.g. item, size, and colour) with the possibility to offer personalised product and styling recommendations. On the store floor, other types of smart mirrors can be used for virtual try-on and styling." Among other things, shoppers can request additional items via the smart mirror without going back onto the floor.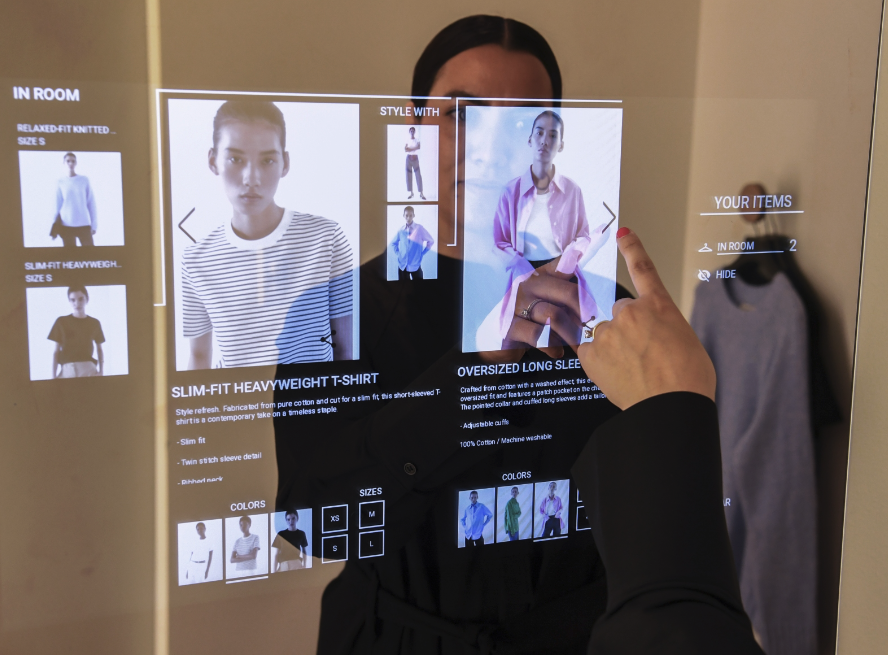 Our take:
Consumers like shopping in stores and have returned. In-store digital tools will only make that experience more appealing to shoppers.
Stores are also voluntarily becoming showrooms for e-commerce: select your items and have them shipped home. (Great for tourists.)
As offline retailers introduce digital tools, online merchants must bring more "offline" to their UXs. AR and 3D images are a case-in-point. And Amazon just launched AR "Virtual Try-on for Shoes" in its app.
How Distrust Doomed Facebook Portal
As Facebook took hit after hit to its reputation, with many scandals since 2016, usage seemed to be stable, even growing -- despite polls saying a majority of users no longer trust the company. Is this just a case of attitudes and behavior not aligning? Maybe. But one way in which user distrust of Facebook manifested is in the failure of Portal, the company's smart screen device. This week Facebook said it will stop selling Portal to consumers and make it business only. Hardware tracking firm IDC reported shipments of 600K Portals in 2020 and 800K last year, with some business customers buying them for remote workers. While Google Nests, Apple HomePods and Amazon Echos raise privacy issues, Portal's Facebook connection made it immediately unappealing. Consumers shunned them (market share ~1%). And while they pivoting on Portal, Facebook canceled its smartwatch and pushed back new AR glasses to 2024.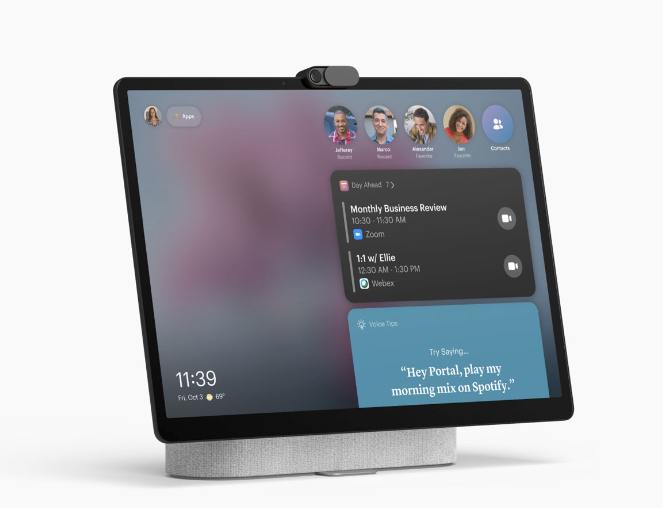 Our take:
Portal's failure with consumers has a number of potential explanations, including internal politics. But privacy (distrust) is one of the big ones.
Other evidence "Facebook" is tainted: the shift to "Meta," and its smart glasses collaboration with Ray Ban minimizes Facebook mentions.
Even though it gets mixed reviews on privacy, Apple has successfully leveraged user trust into a competitive advantage and sales.
Recent Analysis
Short Takes
Listen to our latest podcast.

How can we make this better? Email us with suggestions and recommendations.