E-Commerce Was Hot – Now Not
E-commerce saw triple-digit growth in 2020; however growth has dramatically slowed, as stores have rebounded. A slew of new earnings reports illustrate the recent weakness. Amazon disappointed, Ebay and Etsy posted weak guidance (Ebay's total sales fell for the fourth consecutive quarter). Shopify disappointed; Wish, Wayfair, Overstock and others were also down. MasterCard reported that April in-store sales were up 10% and e-commerce was down ~2% (though up 92% vs. April 2019). Right now there's a broad sell-off among e-commerce stocks, as investors lose confidence in future growth prospects. That could change if other companies post better earnings. DoorDash and Uber were outliers, reporting 35% and 136% year-over-year revenue growth respectively. While it was always strategically dumb, investor pressure on retailers to spin out their e-commerce businesses now seems especially short-sighted.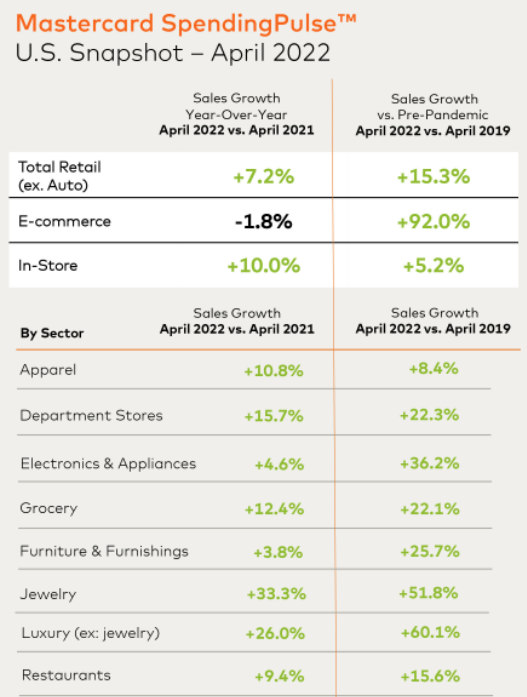 Our take:
E-commerce is 13% of total US retail. However consumer behavior isn't entirely reverting to pre-pandemic norms.
Digital presence and tools increasingly drive offline sales. you can't succeed offline anymore without a successful online presence.
Very few SMBs or enterprises will be successful if they don't fully embrace digital-first behaviors. A recent survey found, 71% of "growing SMBs" survived COVID because of digital adoption.
Nextdoor Secret Weapon: Trust
As a public company Nextdoor needs to generate user growth and revenue to satisfy investors. But the company's public-facing mission is more lofty: to build connections in the real world and "cultivate a kinder world where everyone has a neighborhood they can rely on." Accordingly, Nextdoor has been trying to change its "neighborhood watch" culture into something more positive. Nextdoor recently recently released a "constructive conversations reminder" tool to generate more civil discussions on the site. Earlier this week the company released new research that argues it's a great place to showcase your business. Survey data say 96% of users have seen business recommendations on the site, 89% value them and 72% had been influenced by them. This points to the company's secret weapon: trust.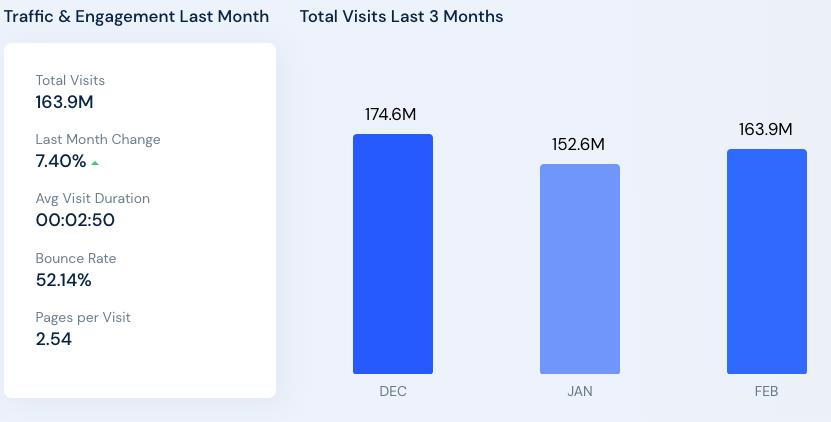 Our take:
Trust is in decline both online and offline. Google, Facebook, Yelp and other places are less trusted than in the past. Fake reviews don't help.
Nextdoor could become the most trusted source for local business referrals. It could be terrifically effective for SMBs (already is for some).
To become a primary local search tool there need to be UI/UX changes. It also should be ranking for "best [category + location]" queries.  
Rents Increase, SMBs Struggle
Commercial landlords continue to raise rents, putting the squeeze on many small business owners across the US. During the height of the pandemic some long-established and beloved local businesses closed because they were unable to make rent payments. According to an April survey of roughly 25K SMBs by Alignable, "46% of renters polled said their rent was higher now than it was six months ago," with another 7% saying they anticipated increases soon. Ability to pay varies by industry but overall delinquency rates have increased recently. Manufacturing had the lowest delinquency rate (10%), while live events (50%) and arts-related businesses (59%) had the highest (see below).  

Our take:
SMBs are facing labor shortages, higher costs and supply chain issues.
In many categories consumers have continued to spend despite inflation. But that could change if inflation persists and confidence declines.
Most SMBs survived the COVID crisis; however macroeconomic pressures now are an even greater threat in some respects.
Recent Analysis
Short Takes
Listen to our latest podcast.

How can we make this better? Email us with suggestions and recommendations.