GMB to GBP: So What?
I know that you already saw: Google "rebranded" Google My Business as Google Business Profile – though they don't want you to call it "GBP." (Adam Dorfman discussed the history of Google's local product rebrandings earlier this week.) But is this a simple rebranding or something more? The company is deprecating the GMB site/dashboard and mobile app (for SMBs). It wants SMBs to update listings directly on Search and Maps, which has been available for awhile. Meanwhile, Google is adding services and support for multi-location enterprises with an upgraded "Business Profile Manager." The GMB API will become "Business Profile API." We think it's more than just rebranding and devoted the full Near Memo episode 40 to a debate about the meaning of GBP and the future of local at Google.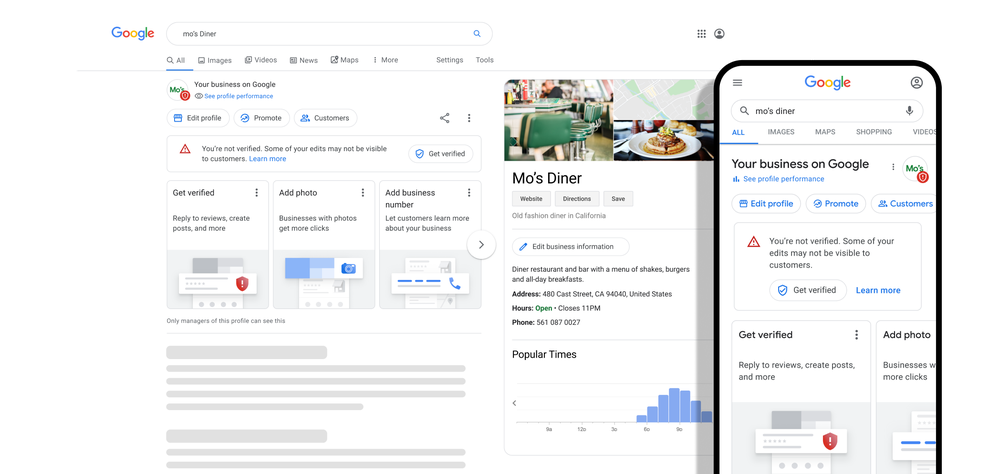 Our take:
Google sees different paths for different marketers: Search and Maps updates for SMBs, Profile Manager and API for enterprises, with increased emphasis on the latter.
One argument is: Google found it too difficult to acquire, engage and retain SMBs and so is deprecating SMB features/services. Ads are different (see LSAs).
Overall, Google has had less success acquiring, retaining SMBs vs. Facebook. Perhaps GMB has been too complicated, perhaps Google hasn't done a great job educating/marketing to SMBs.
Gyms: People Are Going Back
The sweeping pronouncements made about consumers "not going back" to pre-COVID behaviors appear to be incorrect or premature. People are returning to pre-COVID patterns in many cases. Gym membership is one apparent example. Articles such as "How Covid-19 Has Permanently Changed the Fitness Industry" were common last year. However, Peloton's fiscal quarter results were evidence that the virtual fitness trend may be losing muscle (the company tried to partly blame Apple). The company posted weak growth and cut its full year revenue outlook. At the same time physical gym chain Planet Fitness outperformed expectations. The latter company's CEO said membership "has nearly returned to its pre-pandemic peak." The stocks of the two companies went in opposite directions accordingly.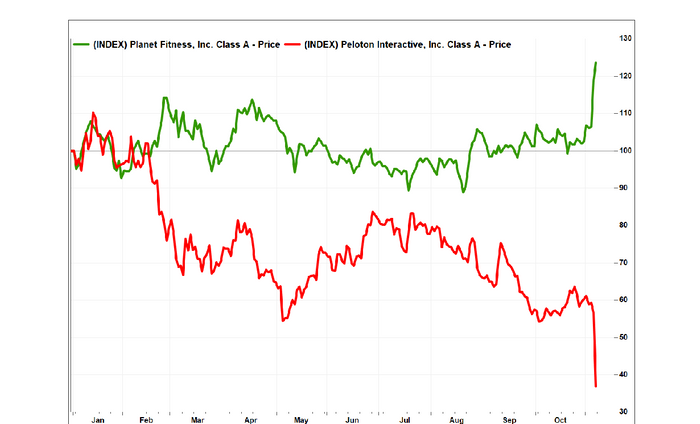 Our take:
Amara's law seems relevant: "We tend to overestimate the effect of a technology in the short run and underestimate the effect in the long run." In this case, not technology, but a disruptive global pandemic.
Some behaviors are more changed: e.g., those tied to remote working, e-commerce and "hybrid commerce" (BOPIS).
But as COVID wanes, there is a "return to normal" in many cases. Change has not been as dramatic as predicted in many industry segments.
Nextdoor to Go Public Next Week
Nextdoor will start trading as a public company (KIND) as early as next week, following a merger with SPAC company Khosla Ventures Acquisition Co. II. The company anticipates raising $686 million at a valuation of roughly $4.3 billion. The investor presentation, from July 2021, is full of interesting bits. Revenue for 2021 is expected to be $178 million (all advertising). The site has ~60 million users (27 million "weekly active users") but user retention degrades over a two year period. The site has little home-grown ad revenue today: "Nextdoor is dependent on Google Ad Manager ('GAM') for a substantial majority of its revenue." But it sees a significant opportunity across multiple categories: home services, local online commerce, classifieds, real estate and events. International expansion is also a key to its growth plans.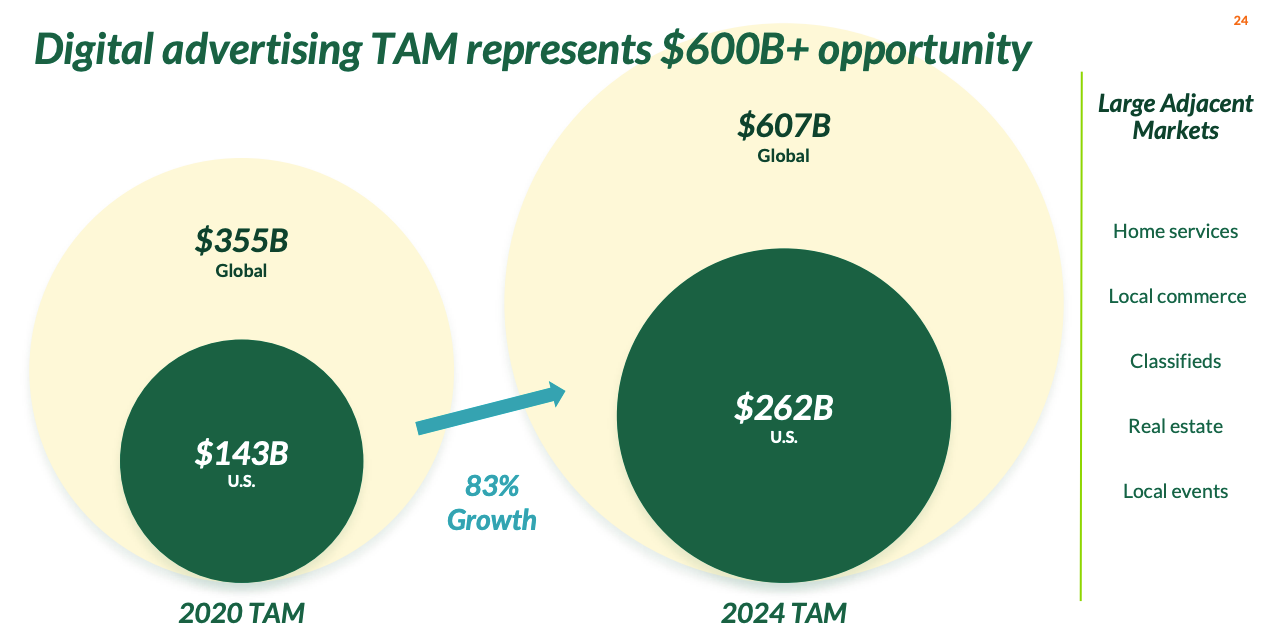 Our take:
Nextdoor has been trying to change its "neighborhood watch" user culture, which has proven stubborn but WoM referrals are widespread.
Nextdoor should try to be a complete marketing platform for SMBs. There's also an opportunity to "take over" from FB in some areas.
Nextdoor should aggressively play up its "trusted local referrals" story, as review fraud on Amazon, Google and elsewhere persist.
Recent Analysis
Short Takes
Listen to our latest podcast.

How can we make this better? Email us with suggestions and recommendations.