Vaccines Unlocking Pent-up Consumer Demand
There's pent-up consumer demand for a return to normalcy. Evidence of new optimism, massive consumer savings and stimulus-driven retail spending prompted the Federal Reserve to forecast economic growth not seen for decades. A Wells Fargo survey projects strong beauty and apparel sales in 2021. Macy's said it's already seeing the benefits of vaccinations. Consumers also seem poised to return to movie theaters. Separately, a multi-faceted study by Harte Hankes documents improving consumer optimism and its likely impact. Topping post-vaccination intent: salon visit, eating out, working at the office, going to the mall (if it isn't closed) and staying in a hotel.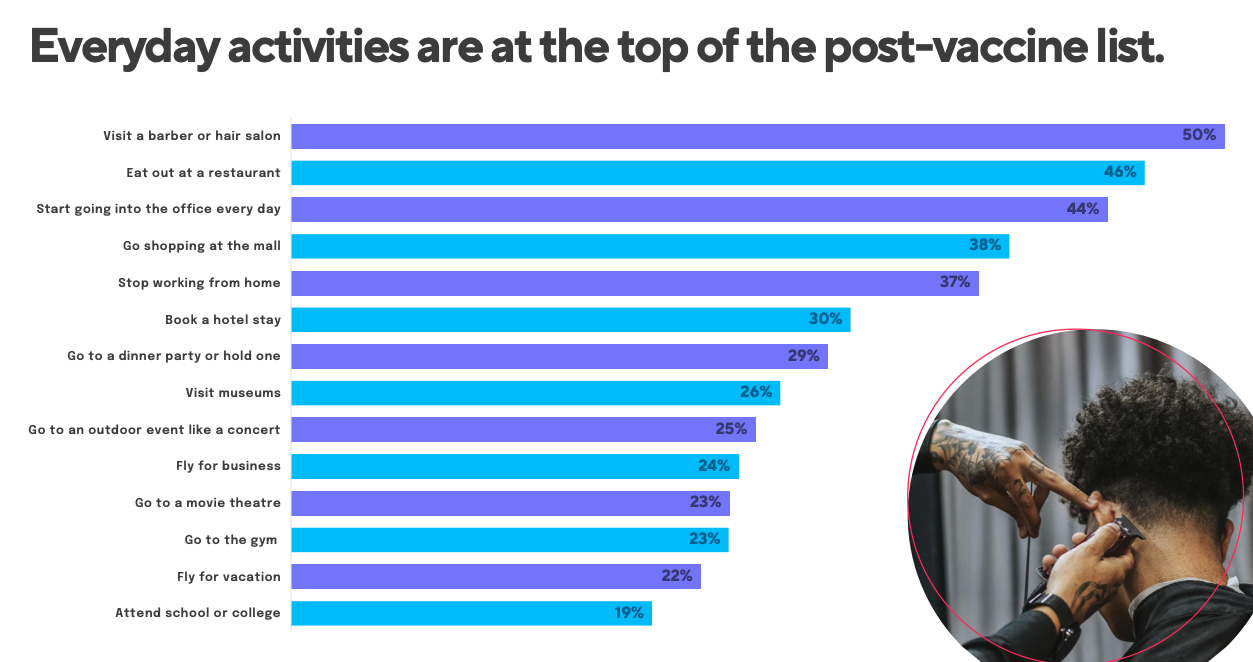 Our take:
Absent another "surge," there's enough data now to argue most consumer pre-pandemic behaviors will return later this year.
That doesn't mean new habits will be abandoned. We're definitely in a new, more digitally driven environment. BOPIS is the metaphor.
We've argued the recovery will be uneven. Big brands and the "digitally transformed" are in a stronger position than others.  
GroundTruth Buys Addy for SMB Acquisition
GroudTruth is betting heavily on the SMB market. Yesterday it announced the acquisition of Addy, which simplifies display advertising across media channels. GroundTruth, among other things, sells display ads that use location data to target audiences and do attribution. The company says it can deliver search-like intent. Addy offers SMBs a largely (but not entirely) self-service solution for online, TV, direct mail, OOH, magazines – so both digital and traditional media. GroundTruth has used a mostly performance-driven model and was the first to offer a "cost-per-visit" approach for retailers and QSR in 2017.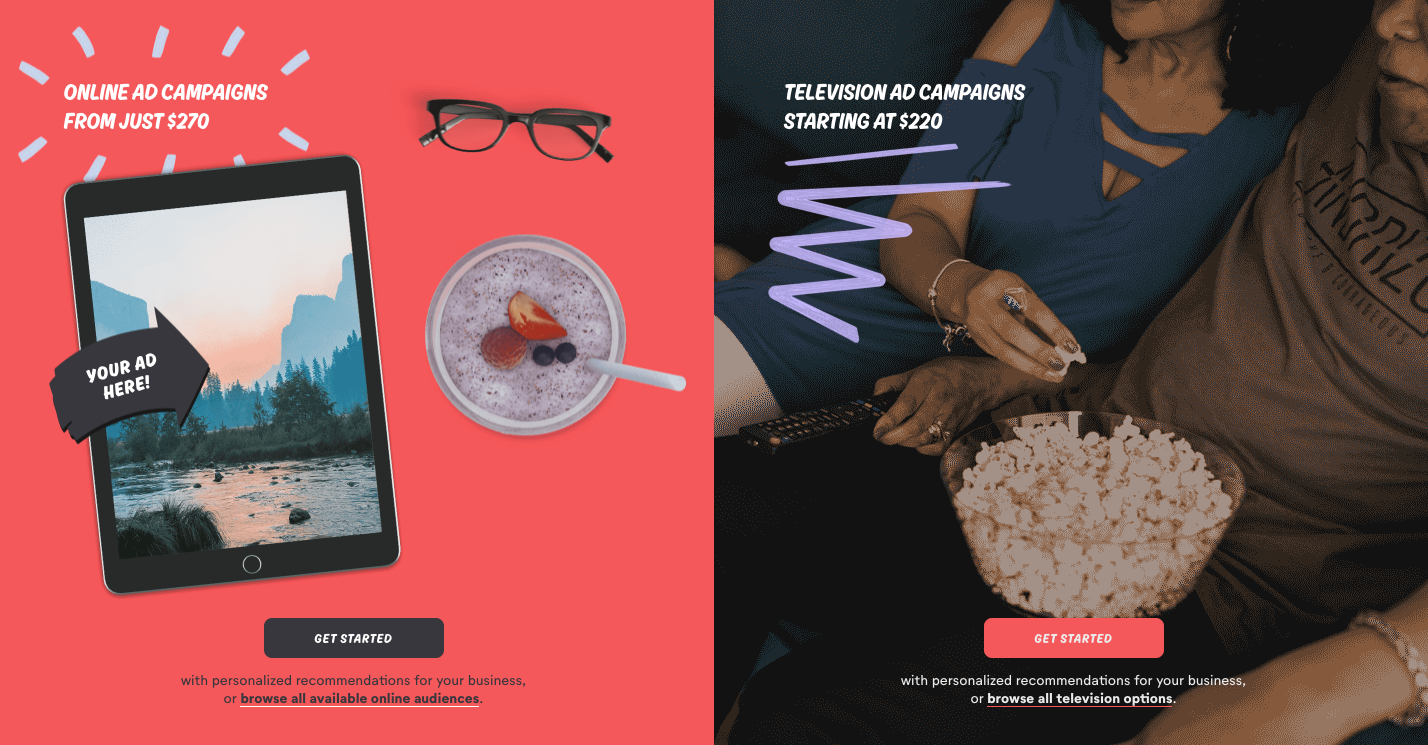 Our take:
GroundTruth's competitors mostly abandoned the SMB market. However, GT has had success with SMBs and is doubling down.  
GT data helps Addy to do better targeting, prove ROI. Addy may broaden GT's appeal to SMBs and ramp acquisition as a one-stop ad platform.
Gaining SMB advertisers is really tough. Ironically the inclusion of traditional media may actually help as a differentiator here.
When Tech Cos. Don't Like Something: Hide Behind SMBs
The latest example of this comes from the "Coalition to Protect America's Small Sellers" (PASS), comprised of several companies: eBay, Etsy, Poshmark and others. It was organized to oppose the INFORM Consumers Act, asking marketplaces to collect several categories of data from high-volume sellers (read: offshore). PASS says the rules hurt SMBs. We heard similar arguments from Facebook, responding to Apple's App Tracking Transparency (ATT). Also see Google's response to new zero-click data. In that case Google said its policies benefit SMBs. Amazon also touts its benefits for SMB sellers.
Our take:
There is often truth in these arguments. Some SMBs may be disadvantaged by INFORM; some SMBs might be hurt by ATT.
However, these SMB arguments barely conceal a more self-interested financial motive in almost 100% of these cases.
It's axiomatic: when undesired legislation is introduced, tech companies invoke SMBs, "the backbone of the US economy."
Short Takes
Listen to the latest podcast episode.

Please let us know what you think. Email gsterling@nearmedia.co with suggestions and recommendations.