Squarespace Buying Restaurant Startup Tock for $400M
Bloomberg is reporting that restaurant reservations and delivery startup Tock was acquired by SMB site builder Squarespace for $400 million in cash and stock. Squarespace raised $300 million through a confidential IPO in January and is now worth $10 billion. The company had been valued at $1.7 billion as of its most recent funding round in 2017. Tock began as an online reservations platform and added restaurant-friendly delivery (Tock-To-Go) during COVID.  Tock charges a flat monthly fee $199 and an additional 2% - 3% per order.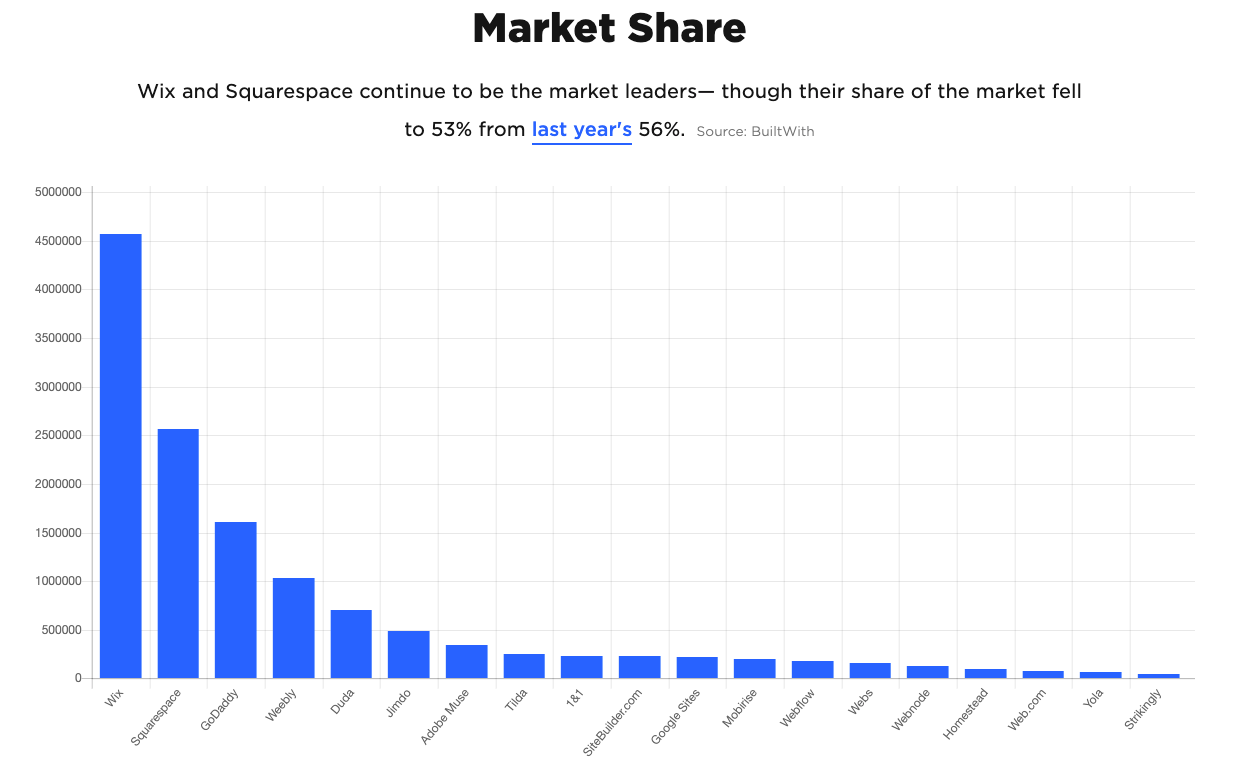 Our take:
According to the above analysis, Squarespace is number two after Wix in terms of marketshare. But it's number one among the top 1M sites.  
The restaurant industry is a key SMB vertical, which makes this a logical acquisition. Restaurant sales in the US were $659 billion in 2020.
Vertical go-to-market is traditionally a more successful SMB acquisition strategy than a broad, horizontal approach.  
'Trust Crisis' Worsens for US Tech  
The theme of declining trust in big tech companies isn't new. Discussed for years, it has recently intensified. The latest worrying data for Google, Facebook et al is from Edelman's Trust Barometer (.pdf). The global survey spanned 28 countries with 33,000 respondents. The annual report has documented a steady erosion of trust in companies, media and public institutions. This year, however, the technology sector saw a 7 point decline globally (even more in the US). Only 57% trust tech companies in the US, an "all time low." Social media is lower at 46%. Search engines also lost credibility and are no longer "trusted."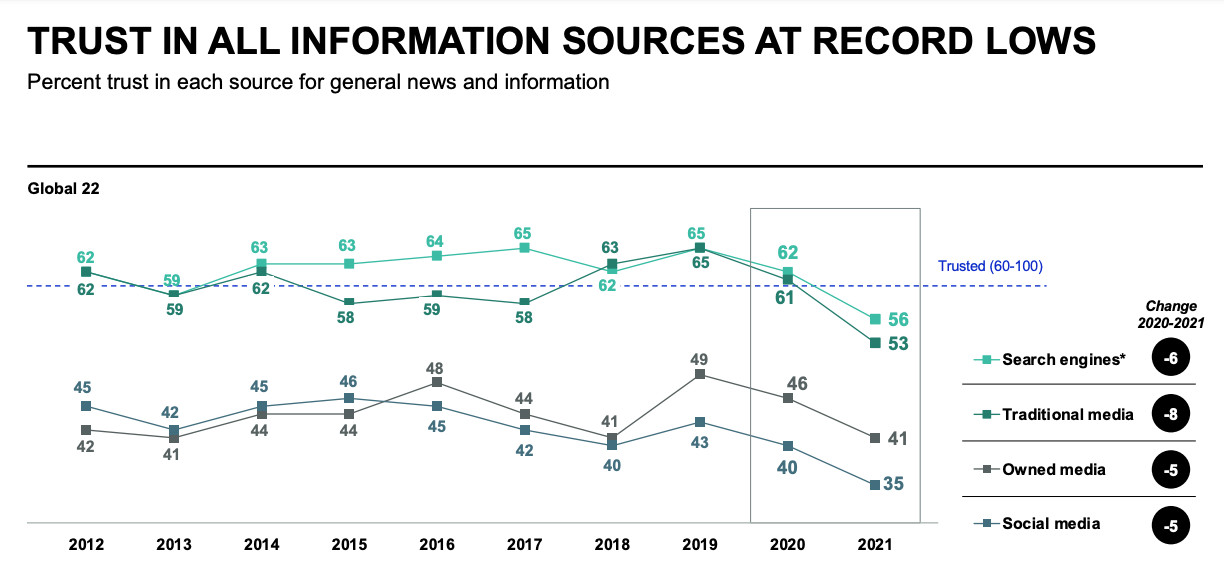 Our take:
These scores are a reversal from a decade ago. Then, tech cos. were engines of the "new economy," which is what held back regulators.
People are much more ambivalent now, partly because of disinformation, privacy issues and long-term job loss concerns (AI/automation).
Declining public trust, combined with lawmaker ire = regulation. Restoring trust requires a multi-faceted effort but may not be possible.  
NZ Publisher Quits Facebook, Trust and Traffic Rise
Stuff is New Zealand's largest news publisher. In July 2020, the publisher stopped sharing content on Facebook and Instagram. The decision, initially intended to be a "pause," was driven by ethical concerns. The owner, Sinead Boucher, told NPR that "the company was increasingly questioning whether being on the social network was 'compatible' with its new focus on trust." Although 25% of the company's traffic came from social media, visits grew in 2020. Boucher said, "[The decision to quit Facebook] has really has contributed to people trusting us more . . . as an organization with a clear set of values."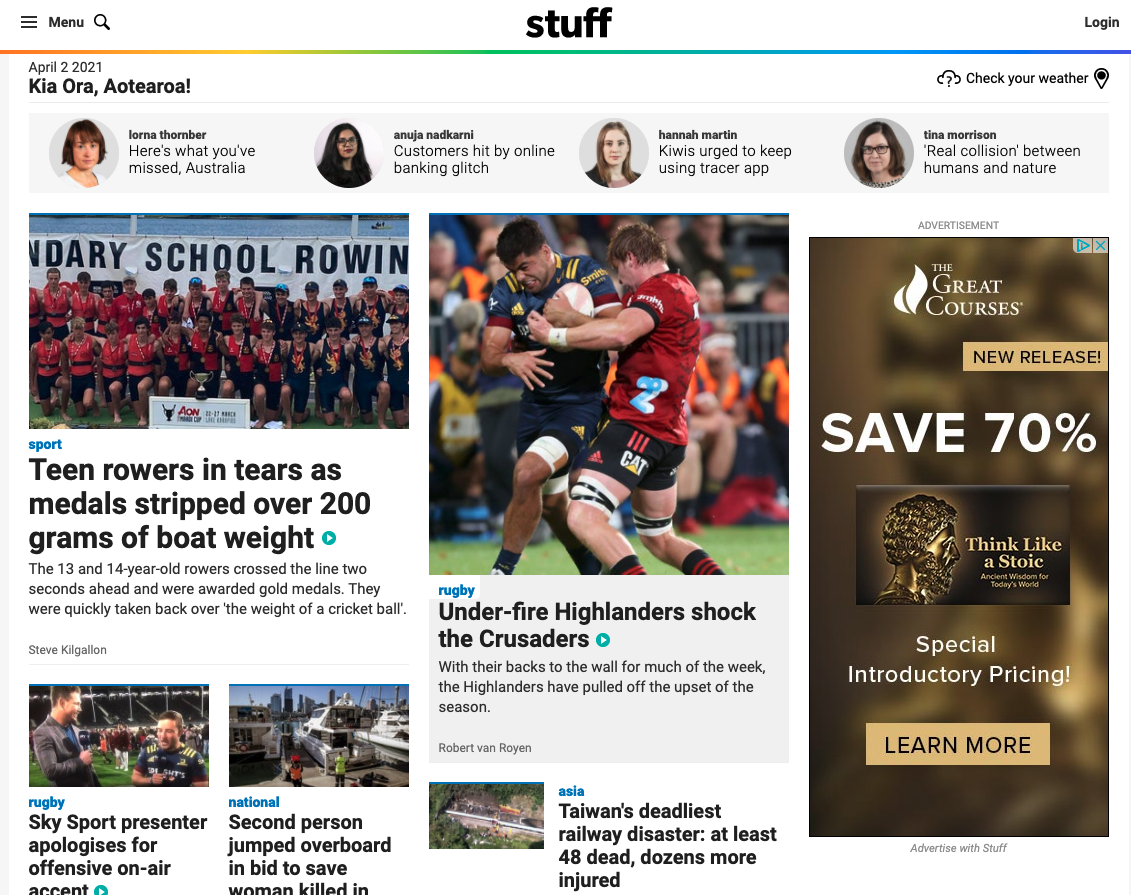 Our take:
Short Takes
Listen to our latest podcast episode.

Please let us know what you think. Email gsterling@nearmedia.co with suggestions and recommendations.