Amazon Is to Google As Google Is to Bing
Years ago, then Google CEO Eric Schmidt said Amazon was the company's biggest competitor. He wasn't wrong. Consumer surveys indicate more than 50% of US adults start product searches on Amazon. This alarms Google. The company has tried many things to compete over time: same day delivery (Google Express), alliances with retailers and more recently free product listings. It's also trying novel content presentations, such as the new Best Things for Everything Guide (unimpressive). But as the NY Times points out, Google Shopping sells a fraction of what Amazon does and doesn't seem poised to catch up. For its part, Amazon grew ad revenue 66% YoY ($22 billion in 2020), which is expected to reach $85 billion by 2026.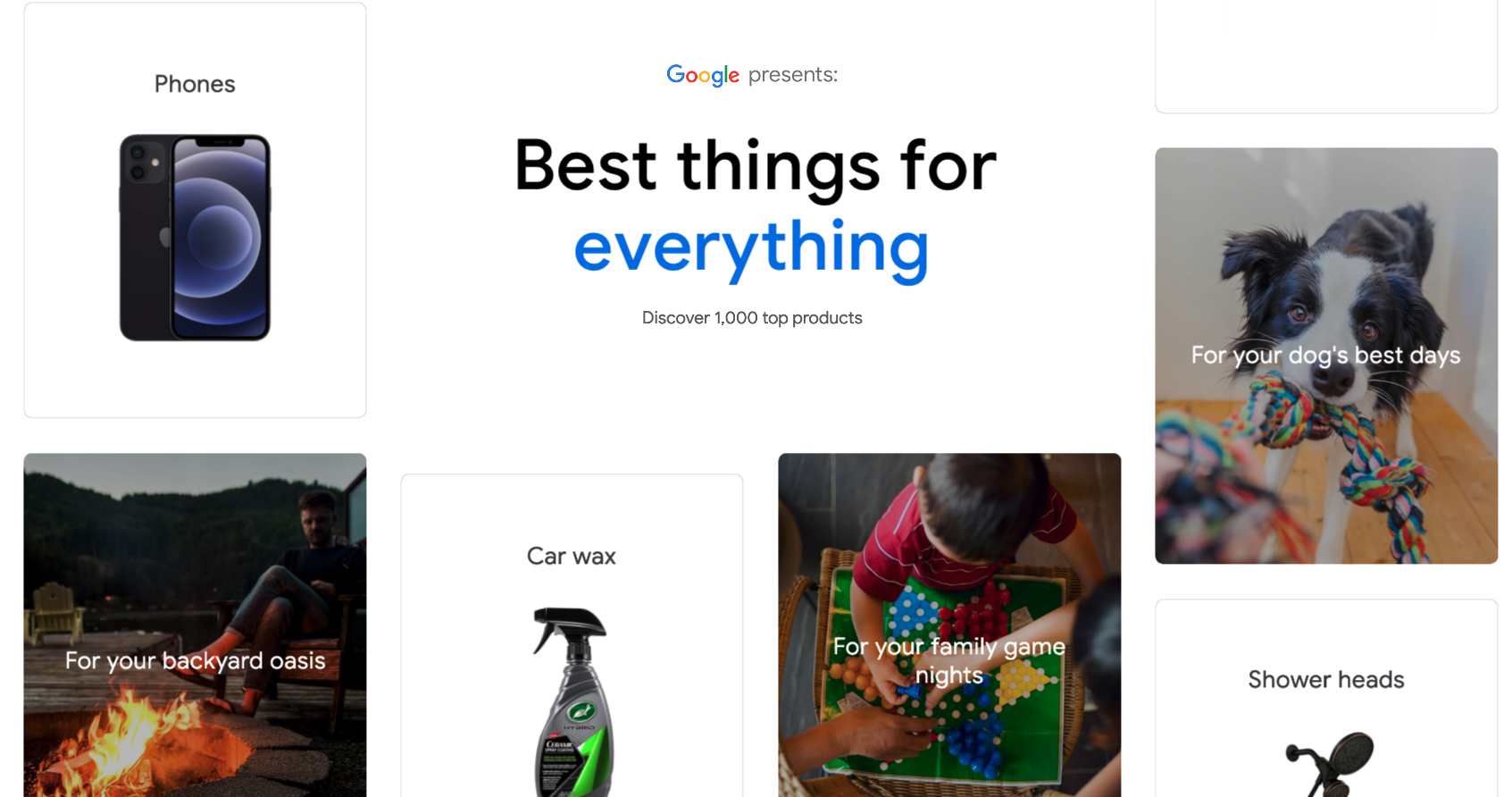 Our take:
Amazon is rife with review fraud but consumers are largely unaware. Google could exploit this but would need to clean up its own reviews first.
Amazon has high CSAT ratings and loyalty + Prime. Lots of Amazon inertia = tough challenge for Google, as history has shown.
Google needs to be more merchant friendly (it's trying), offer a strongly differentiated experience, focus on trust and utility. Easy to say...
Local Media Group Creates 1st Party Ad Marketplace
The Local Media Consortium (LMC) is a long-established group of media companies in North America. Its historical objective has been digital transformation and revenue growth for members, roughly 90 local media publishers. Last week the LMC announced "NewsPassID," a local ad network and a single-sign-on for consumers across participating sites. The consumer side generates first party data for programatic targeting across LMC member properties. The group says it has 200 million users across sites. Below is a comparison of LMC aggregated uniques compared to other digital properties.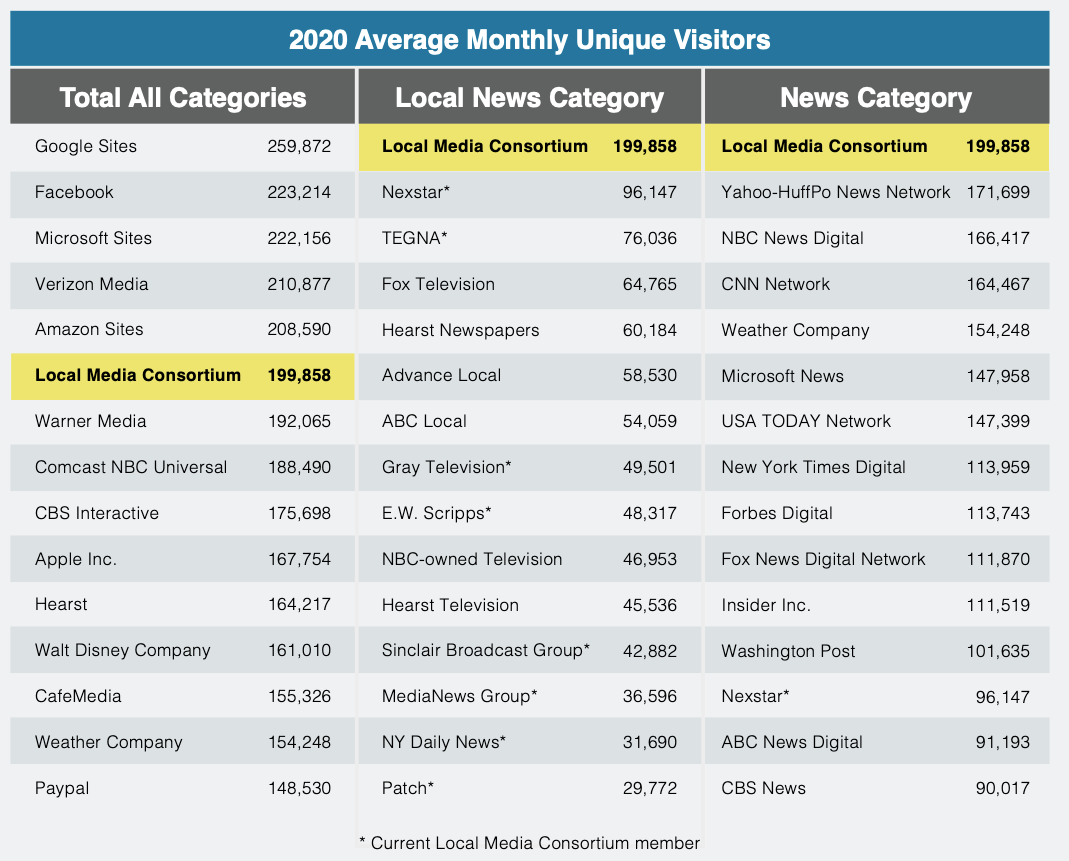 Our take:
There are two existential drivers: publisher survival and privacy, creating a first party data imperative. Will single-sign-on materially boost that?
LMC has promoted itself as an ad network in the past; it's unclear how much has changed "under the hood." As always, execution is critical.
It's surprising LMC has never created a consumer-facing news app.
Coke the Latest Forced into Brandactivism  
Since 2016 the environment for brands has become much more complex, to say the least. Most consumers want brands to be ethical, and activists often target companies when they're silent on major social or political issues. Most pressure is from the left but occasionally on the right. Brands have historically avoided taking stands on heated issues – but that's no longer possible. Case-in-point: the pressure now being put on Atlanta-based Coca-Cola following the passage of restrictive voting legislation in Georgia. Local Black activists seek a national boycott of Coke (and others) unless it speaks out against the new law.  
Our take:
Brands in this situation often do a calculation: which side is more important to sales? They must dispense with this kind of thinking.
Silence isn't an option for Coke because of media coverage and its implications: tacit approval of a law widely seen as racist.
The usual corp. impulse to "keep our head down" or "wait and see" no longer works. Brands must now declare values or they'll be forced to.
Short Takes
Listen to the latest podcast episode.

Please let us know what you think. Email gsterling@nearmedia.co with suggestions and recommendations.