Ask Jeeves, Gist & Phind
The "conversational search" model embodied by Ask Jeeves in its early days may represent the future of search/discovery. Rather than indexing documents, Ask Jeeves saw itself "answering questions." Indeed, that is the direction search has been going, since the advent of the Google onebox ("answers not links"). AI-enhanced search seems to be the culmination of that trajectory. BingGPT, Neeva, Perplexity.ai, Quora's Poe and now Phind are focused on delivering cleaner, simpler and (hopefully/eventually) reliable answers. Accuracy is a major issue, but the UI/UX innovations are fascinating. Phind, which says it's for developers, puts links on the right rail and the AI content in the center. Neeva is doing something similar but less aggressively. Neeva has also just released a new mobile search app (gist), which offers a very different UI/UX. If presents visual cards that generate an AI "search" result. It's set up like a news feed but users can also do their own independent searches as well.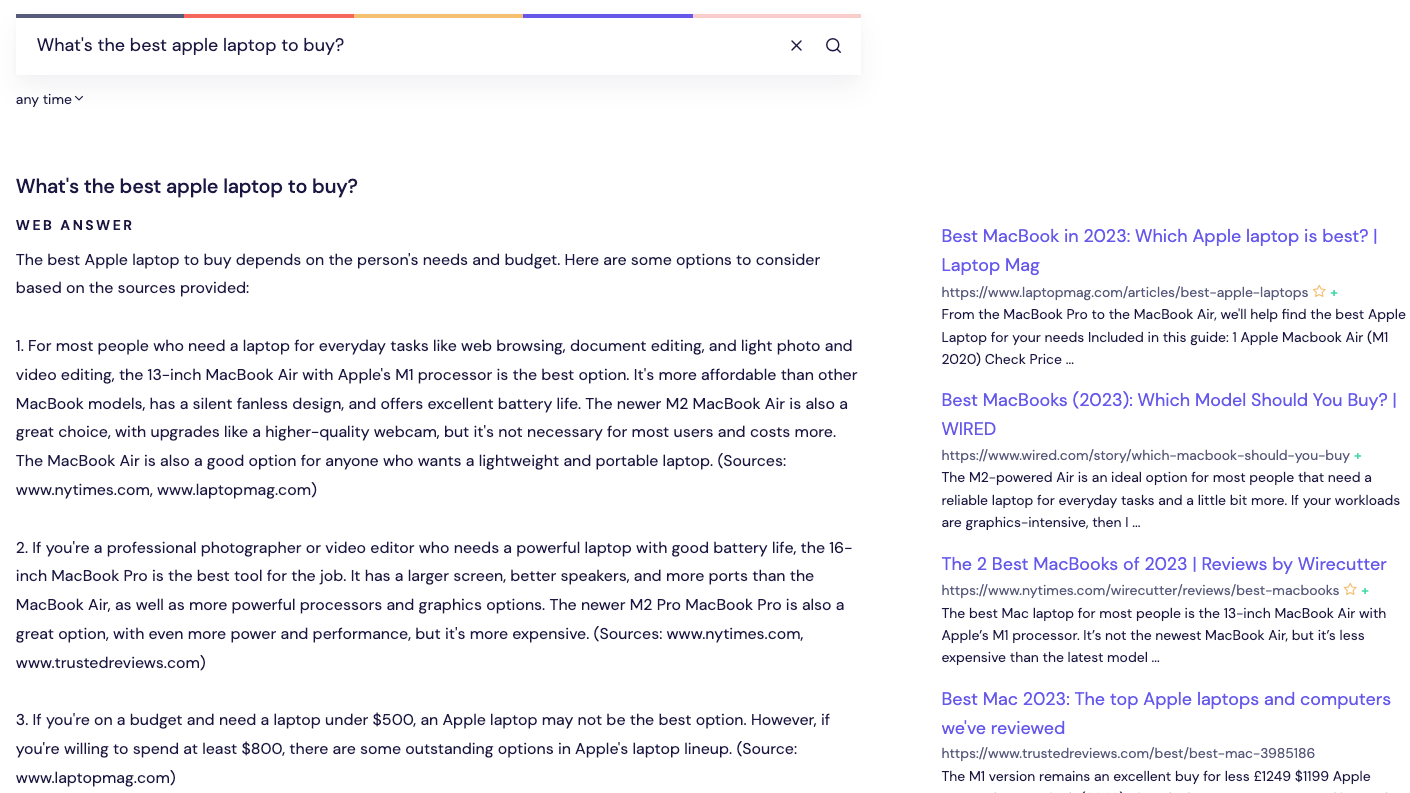 Our take:
We argued last week that BingGPT wasn't a Google killer. But there's more going on than just the Bing integration.
Vertical search, like Phind, may be where the biggest impact is felt near term. And soon ChatGPT will be in most apps via the OpenAI API.
Google is arguably the dominant AI company, but it's ambivalence about disrupting itself with AI may result in a major shake up at the company.
Amazon Stores Going Away
Amazon is retreating – big time – from its previously ambitious brick and mortar strategy. Since taking over from Jeff Bezos, CEO Andy Jassy (the Bob Chapek of commerce) has shuttered numerous Amazon stores: Amazon Books, Amazon 4-Star and various pop-up stores. Amazon Style's days are probably also numbered. The company has chosen to focus on its grocery business, which has a tiny market share (~2.5%). Despite this, Amazon recently said it would close eight Amazon Go convenience stores in NYC, Seattle and San Francisco. The company says it remains committed to Go stores overall and will continue to open new locations. But that remains to be seen. At one time, Amazon Go's Just Walk Out technology was heralded as the future of retail checkout and a major competitive threat to other retailers' legacy systems. That no longer seems true, although retailers will incrementally deploy these cashier-less systems in specific contexts.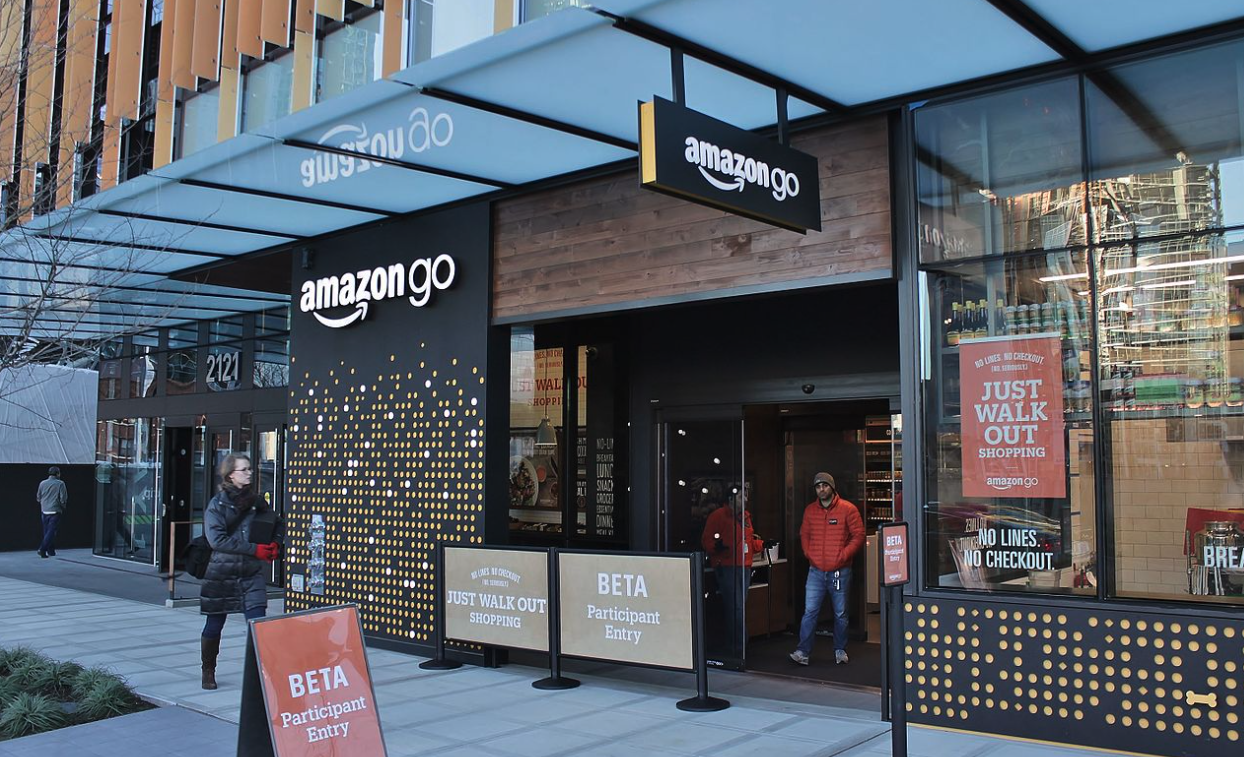 Our take:
Long-term worker shortages will drive automation and prompt adoption of technology to fill gaps. Cashier-less tech will see further adoption accordingly.
Amazon has benefitted from physical stores, especially as return centers. The Amazon brand is strong enough without them, but it could erode.
Amazon's new ambivalence about store expansion will probably translate into mixed results for its grocery business, blunting its potential.
Don't Call It 'Phygital'
During the pandemic, stores were pronounced dead: online shopping would eventually replace traditional retail. Now the narrative has flipped as e-commerce slowed dramatically. The resurrection of Barnes & Noble is a metaphor for the resilience of stores, though not all retailers are doing well. And Warby Parker, an early DTC darling, is reducing its focus on e-commerce and opening more stores. The real story, of course, is much more complex than the zero-sum debate about stores vs. e-commerce. A new study from agency SCS finds shoppers fall into two primary categories: the horrifically named "Phygital Phantoms" and "Amazon Acolytes." The latter is what it sounds like: people who prefer Amazon. The former encompasses a broad group that moves fluidly between online and offline and relies heavily on mobile devices while shopping. There are more nuances in the study, including generational differences. (Note: We must stamp out the use of "phygital" before it can become established.)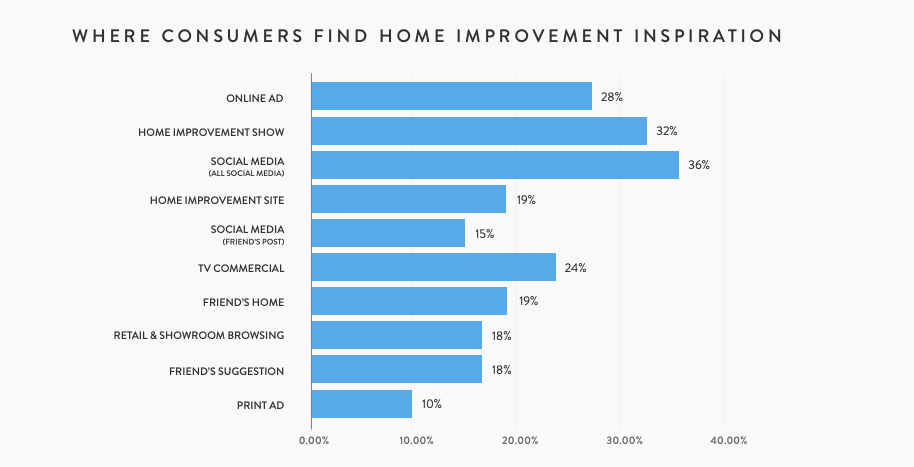 Our take:
Brands without stores are at a fundamental disadvantage vs. omnichannel competitors. Among other functions, stores help build trust.
Yet online discovery or research drives a majority of in-store purchases. And multiple media sources influence consumer buying (above).
Getting in-store inventory online is the next frontier. That will have a significant impact on online buyer behavior.
Recent Analysis
Short Takes
Listen to our latest podcast.

How can we make this better? Email us with suggestions and recommendations.