Fake review attacks at Google are on the increase. Few things about Google or online marketing can strike more fear into the heart of business owners.
What can you do if it happens to your business?
Background
In late February of last year Google announced an updated review filter. The new filter, while still imperfect, targeted ratings-only spam reviews as well as fake reviews from Local Guides and offered up the possibility of completely shutting off reviews automatically for businesses or categories that were under attack. While it lead to a large number of businesses inappropriately losing reviews, it did appear to improve Google's ability to limit fake review attacks.
But complaints and frustrations from legitimate Local Guides rolled into the Local Guide Connect forum. That prompted Google to explain, in the Local Guides Connect Forum, that the filter had removed too many Local Guide reviews and it was being updated to filter fewer reviews. Google also said it would reassess previous reviews to see if they should be reposted.*
Local Guides vs. Review Filter
There is good and bad news in this statement by Google. I hypothesized that if Google lets more reviews through the filter, there will likely be fewer businesses reporting missing reviews on their profiles. The flipside is that more fake reviews and fake review attacks will get through.
Every month I sample complaints in the Google Business Profile forum to see which issues are increasing or decreasing in frequency. If my hypothesis was correct, I would expect to see reports of missing reviews going down and reports of fake review attacks going up.
The chart shows a breakdown of the types of problems that occurred in the forum in February. Most were largely similar to January with a few exceptions.

As I suspected, February reports of missing reviews were down as more Local Guide reviews were allowed through, while reports of fake reviews and fake review attacks were up.

Some New Techniques
[Added 2/9] As Google's filter has evolved we have seen new review spammer techiques evolve as well. Three are of note that you should be on the lookout for:
Starting with 4 stars and then downgrading
Rating with 2 stars instead of 1 Star
Using the LSA review mechanism
The first two tactics help the fake reviews escape Google filters initially. While the third, using LSA has made reporting the reviews very difficult. Jason Brown reported the 2 star tactic at the Local Search Forum.
How to Report Fake Reviews
Fortunately, Google actually has a process to report fake reviews. Some of the steps are obvious but other possible paths are not at all clear. If you follow all of them, the chances of getting a fake review attack taken down increases significantly.
Be forewarned that Google is neither consistent nor reliable in this process. The responsibility falls to the business to double check and keep the process moving forward.
Before you start
Read the Google Maps Content Guidelines; familiarize yourself the user generated content guidelines. Clearly understand what types of content/reviews are removal worthy.
These reasons are expansive and not consistent with the actual choices presented via the reporting tool, but they do provide a good overview of why reviews might be taken down and they offer logic for later appeals.
Step 1 - filing a report
[Added 2/9] To report an LSA fake review
Tom Waddington reports that Google LSA has recently provided a new form to report fake LSA reviews. Titled: Dispute Customer Review, this form notes that "If you believe that a review is fake or has otherwise been tampered with, please provide as much detail as possible in the fields below".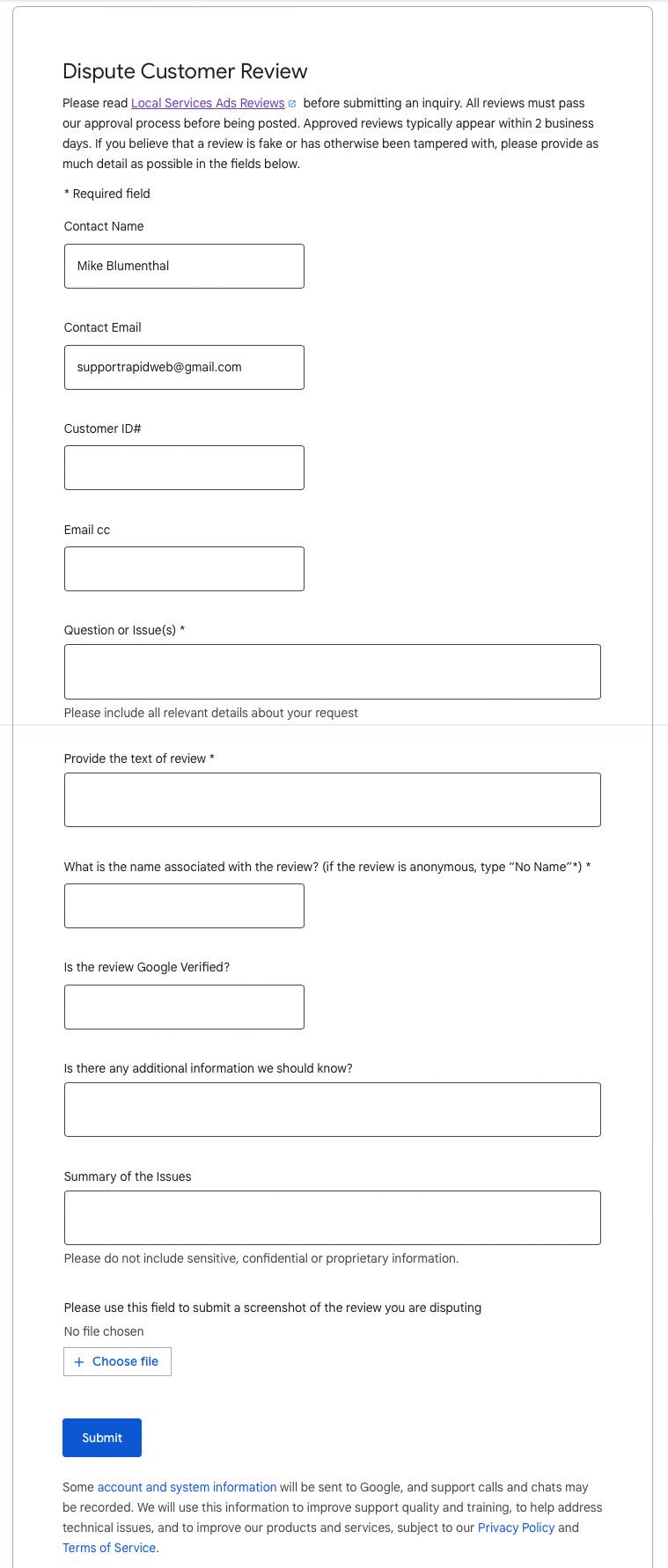 To report a standard fake review
Login to Google as the business listing owner or manager and go to the GBP instruction page for removing reviews. At the top of that page select request review removal button. This starts the flow:

Google will ask you to confirm that the email address showing is the email address that manages the listing.  Click "confirm."
If your list of managed businesses is short you may select the correct business from the list or search for it and then select it. Note that the search field is wonky and even if you type in an exact match name you might get a notice that the search wasn't valid.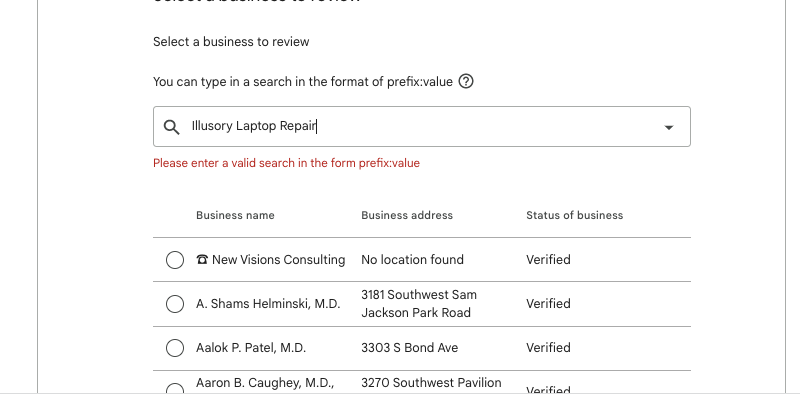 When that occurs, click the down arrow in the search window and perform an "advanced search." Then select the business.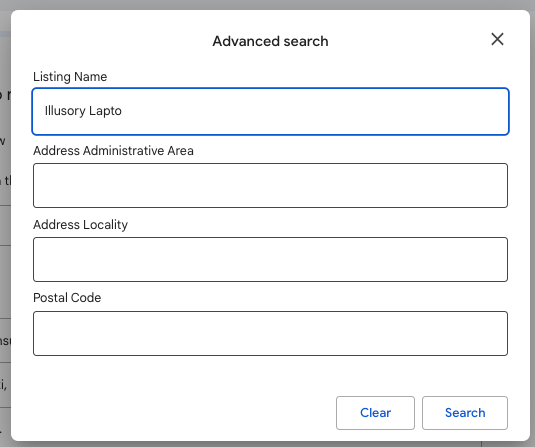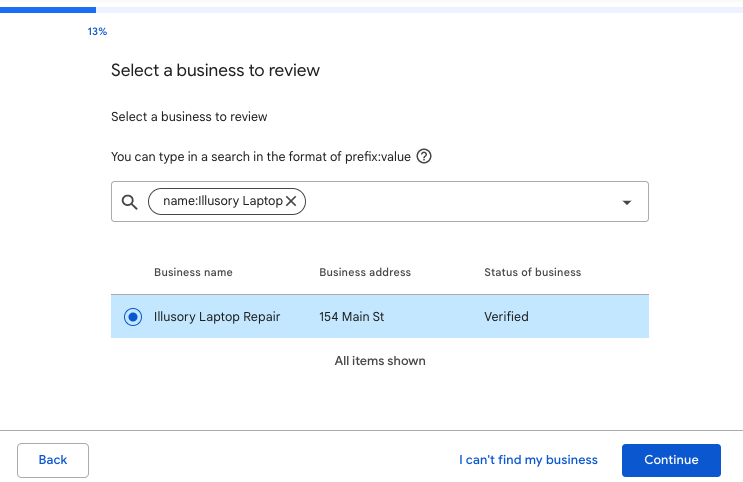 You will be asked whether you are reporting a new review or checking on the status of a previously reported review. Select "report a new review for removal."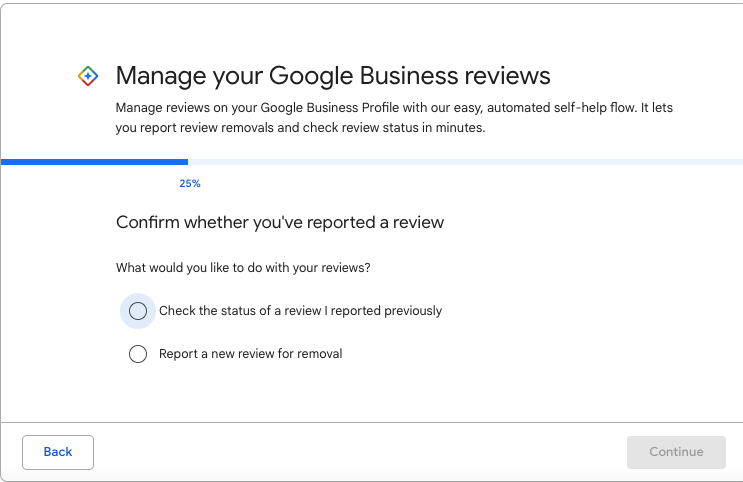 You will be presented with a list of reviews for the business. Select each review -- one at a time -- to report.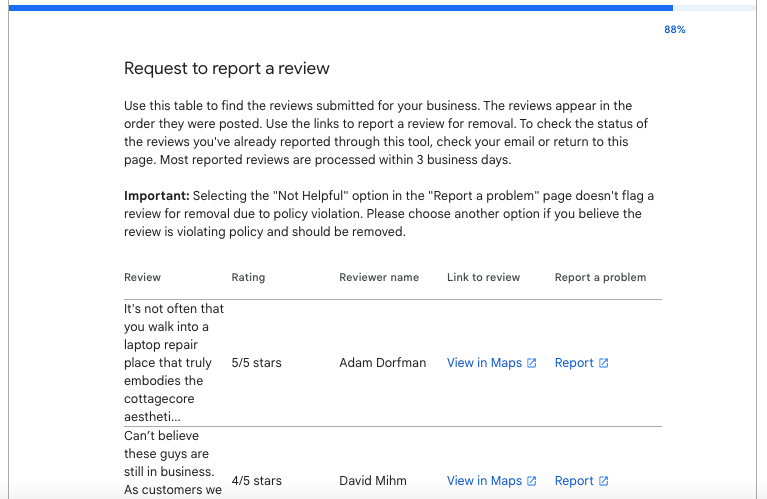 Select the removal reason from the list. Obviousl,y in the case of fake review attack, spam is the likely reason but it is review dependent. You will receive a confirmation screen from Google. Rinse and repeat as necessary.
The business owner may believe that the reviewer had no interaction with the business or may not recognize the reviewer's name. However, that is not enough "proof" to have a review taken down. Either the content or the context of the review that is visible to Google will suffice. True fake review attacks from fake reviewers often leave telltale signs.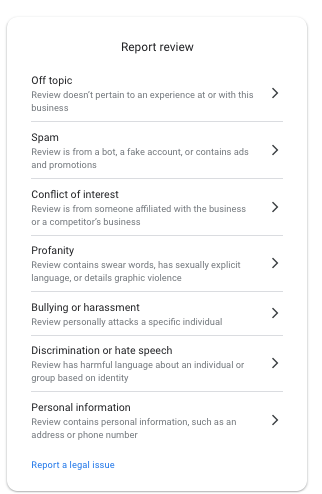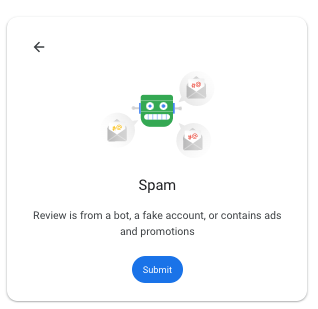 After reporting the review(s), almost instantly you will receive an email notifying you that your removal request is being assessed and that it might take up to 3 days to receive a decision.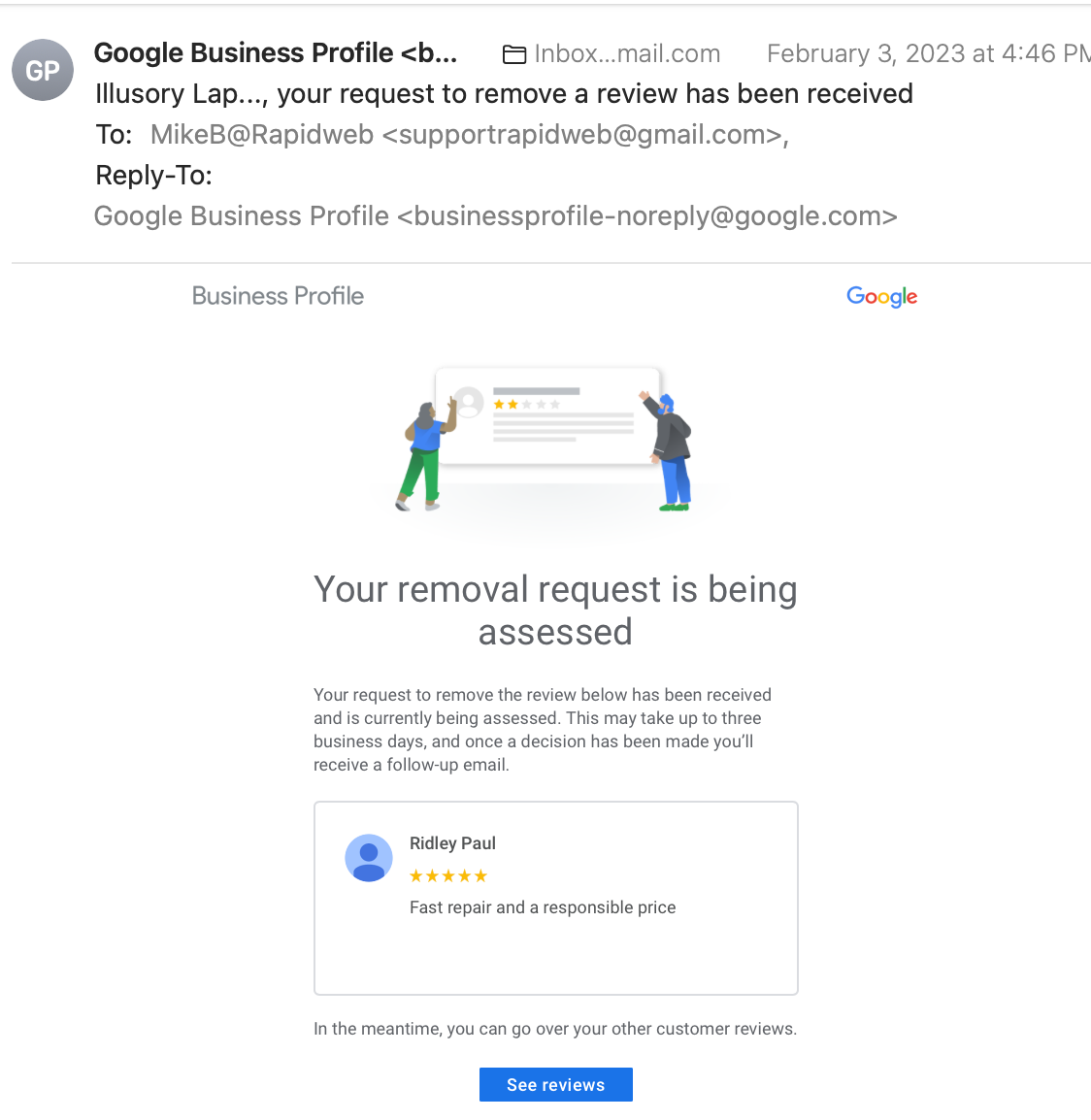 In many cases the follow-up rejection will come within hours. Interestingly, there are no instructions for next steps. The call to action in the rejection encourages you to "reply to the review." Google expects you to intuit that there is an appeal option.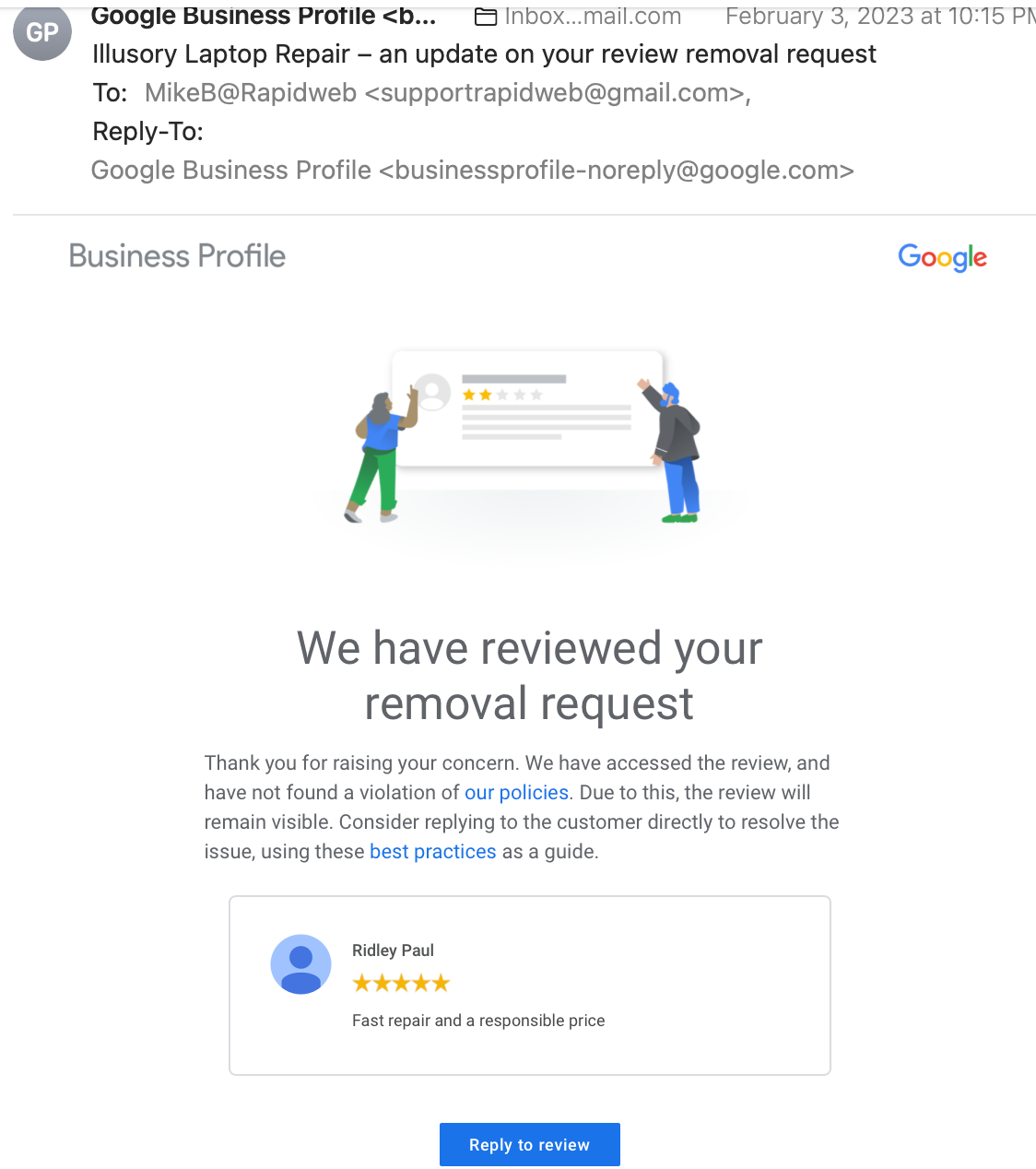 Step 2 - file an appeal
Google offers an option to appeal the review removal denial, although the rejection email does not make that clear. Available for the past year or so, this process is now detailed in the Google Support documentation. This update to the document occurred within the past few weeks. Here is the Wayback machine's previous copy of that support document.
Filing an appeal only works some of the time, but Google will provide you with a case number. You will later find that helpful when you appeal the appeal denial (say what?).
To appeal the review go back to where we started, select the request review removal button and then select the correct business. This time, select the "check the status of a review I reported previously."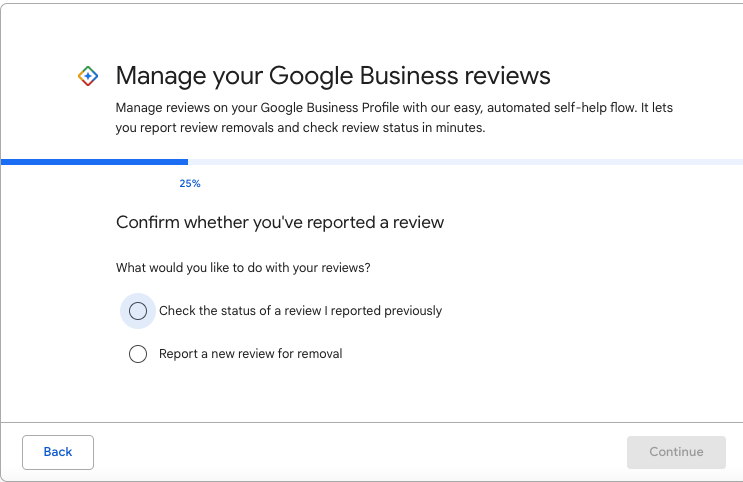 You will be presented with a list of reported reviews and their status:
Decision pending
Report reviewed – no policy violation
Escalated - check your email for updates
You will be able to appeal reviews that show as "report reviewed – no policy violation."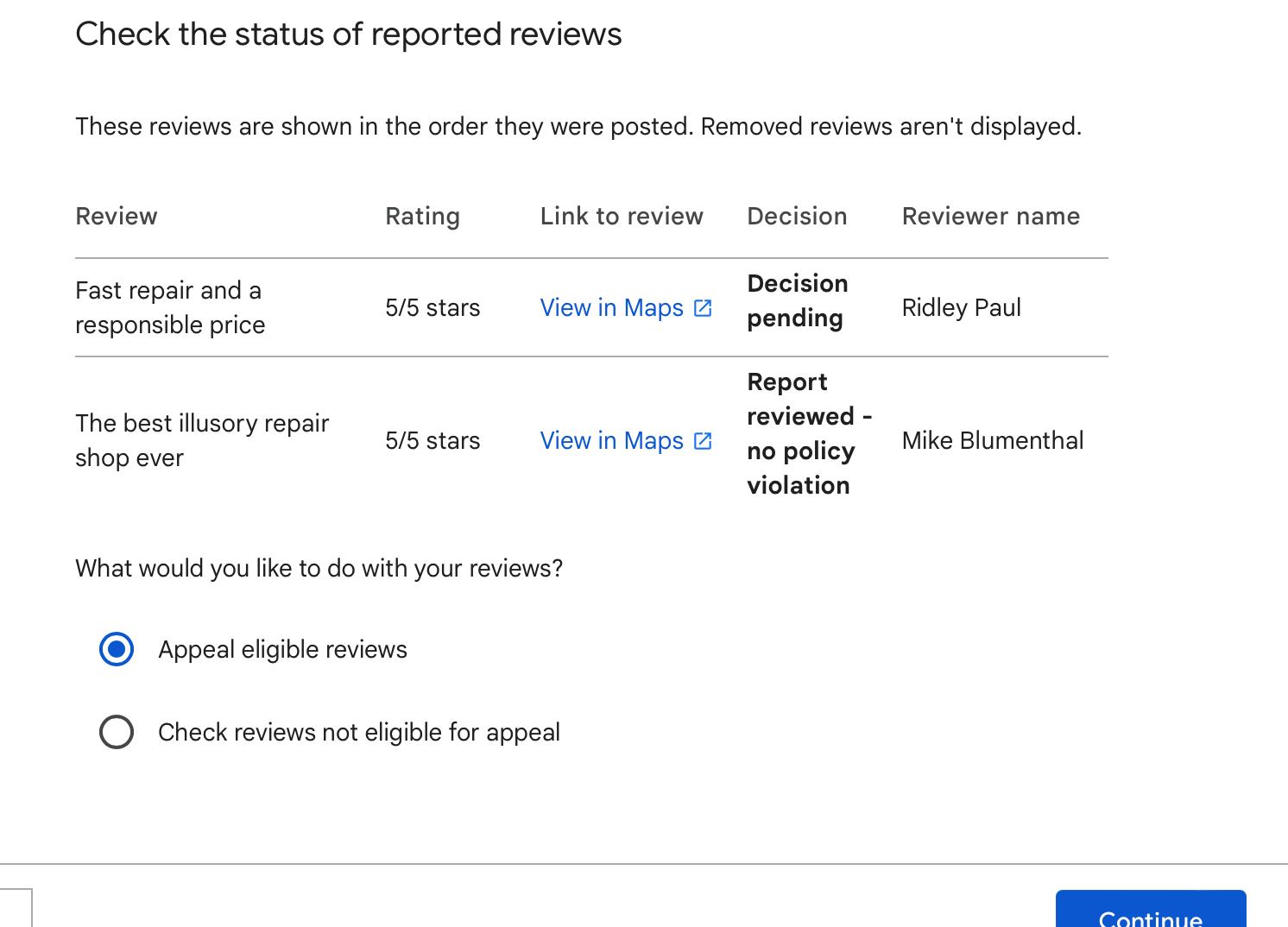 In the above example, ten days later Google advised me they would not remove the reported reviews. Note that the case number, needed for the next step, appears in the email subject line.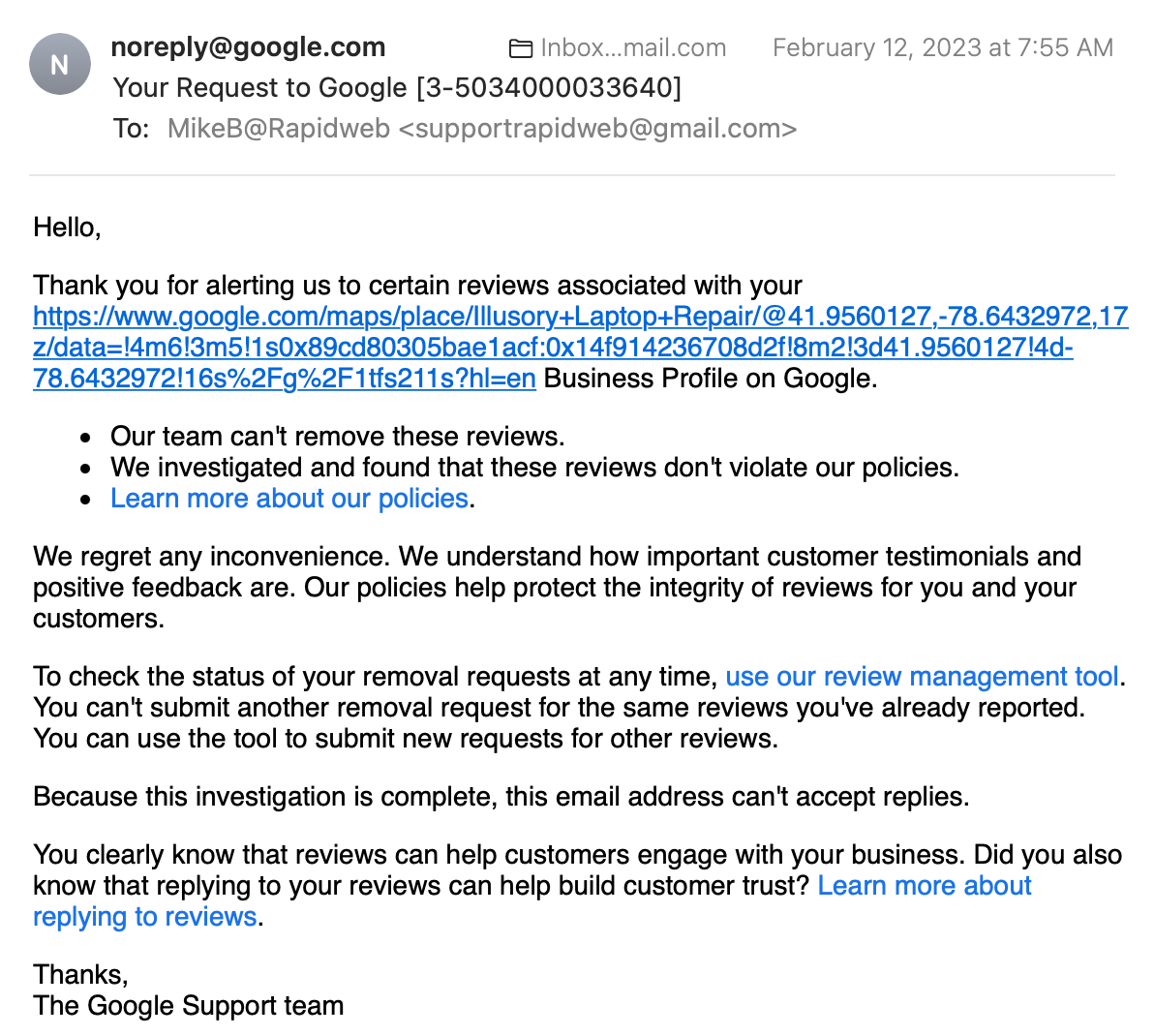 Step 3 - appeal the appeal
While not made clear to the business during the process, the appeal steps are documented in the Help file. What isn't documented is the fact that a business can get one more assessment done from a Silver (or higher) Product Expert (PE) in the Google Business Profile forum.
Google's unstated rules require that to get help with fake reviews you will need to create a new post in the Google Business Profile support forum. However Google doesn't make this easy. Most businesses, because of the interface, end up commenting on someone else's post.
Here's what to do:
To create a new post goto this page:
Scroll down the page
Select the button that says: Not what you're looking for? Try asking the Help Community Ask now
Or you could simply go directly to the Ask now link.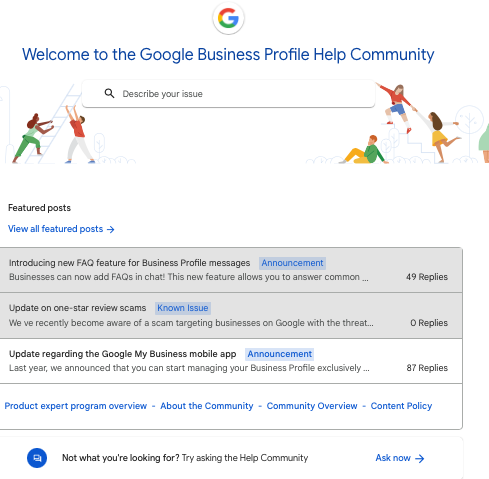 Silver and higher product experts are given the ability to escalate missing reviews, fake review attacks and fake user profiles. In the case of fake reviews, the PE can make a decision between attempting to nuke just the review or reporting the complete user profile.
You will need to provide the PE with complete details. The information can be dropped directly in the post (making the PE's job easier) or if you are concerned about privacy or retaliation, it can be left in a Google Doc that you make public. You must includes all of the following:
Business name
Google Maps profile URL
Spam review URLs
Reviewer profile URLs (if you suspect they are part of a review network)
Case number for your review appeal
External proof, if available, of an attempt to smear the business like a Facebook post or TikTok video asking for strangers to review your business
This last step, once escalated with Google, can take anywhere up to two weeks.**
Persist, You'll Probably Succeed
Fake review attacks are an ongoing and serious problem. They are negative SEO at its finest. There is nothing businesses seem to fear more or react to more viscerally.
While it is good news that Google has finally created a filter that attempts to deal with fake review attacks, it is not good news that the process to have them taken down is so laborious and convoluted.
Every step includes roadblocks and some steps are not even made known to the businesses. Beginning to end, the process can take three to four weeks. After all that, the business might not get the decision they want.
That being said, I have found that if you follow all of the steps and it truly is an attack, the ultimate success rate is pretty high.
---
* This has to be one of the most disingenous posts of all times. Google noted:
In the last few weeks, our protections took down more than expected policy abiding reviews from a set of Local Guides. We've also closely followed the conversations on Connect around unpublished reviews and we acknowledge that this change has affected a lot of your accounts. This has been going on for roughly a year and Local Guides have been complaining for at least that long. It is also incredible that Google thinks to apologize the Local Guides but NOT to the many businesses frustrated by the problem. It is a clear signal of where Google's priorities are.
** Actually, the PE can appeal the appeal of the appeal although the evidence needs to be compelling.