Instacart Goes After Amazon
As consumers returned to grocery stores and restaurants, delivery companies have scrambled for continued revenue growth. Instacart has very imaginatively sought to transform itself into an operating system or platform for grocery stores. The company's latest move is called Connected Stores. Announced this week, it offers a range of services for traditional grocery retailers. "As part of Connected Stores, Instacart is announcing six new Instacart Platform offerings: the new Caper Cart, Scan & Pay, Lists, Carrot Tags, FoodStorm Department Orders and Out of Stock Insights." Some of this duplicates Amazon's Just Walk Out technology, as well as its smart shopping Dash Carts. Data is also a major feature of the program, which seeks to connect online and in-store shopping and provide a more personalized CX. The company's first customer is Good Food Holdings, which owns Bristol Farms markets in California.
Our take:
This is a really smart strategy for Instacart. Sales/adoption will be challenging of course.
It can now tell a very different and differentiated story to investors vs. a food-delivery only story, which is much shakier these days.
Instacart is run by former Facebook executive Fidji Simo. It plans to go public later this year. The company is 10 years old.
Does Trust Impact Usage?  
Consumer trust is a variable that's not fully appreciated by the big platforms, which often take usage for grated or rely on user lock-ins. However, trust is declining precipitously in the world of social media. A new survey by eMarketer shows how trust in social media companies has halved in many cases because of consumer privacy and data security concerns. According to the survey, "Just 18% of users agreed or strongly agreed [that Facebook] protects their privacy." LinkedIn was the most trusted, with only 31% expressing confidence in the platform. EMarketer also asserts that perceptions of ad relevance have declined across the board as well. You might argue: if usage ultimately isn't impacted what does it matter?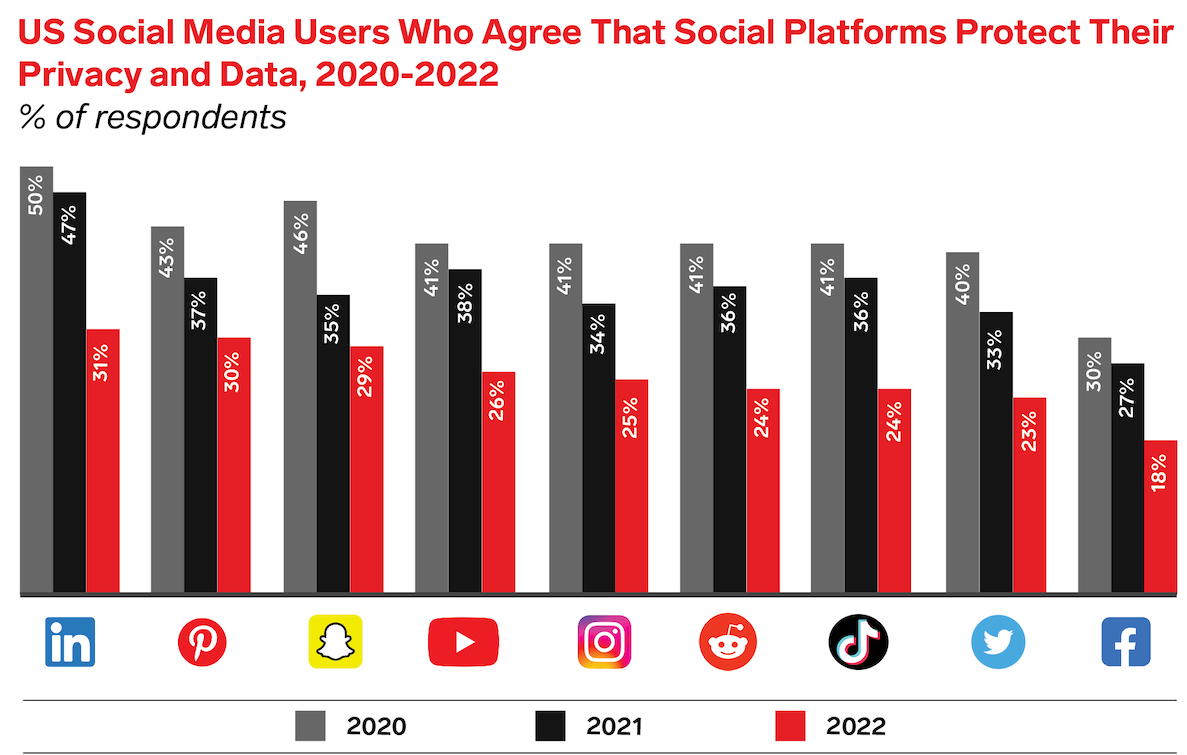 Our take:
Facebook is buoyed by a kind of social graph lock in. "It's where my friends and family are," I often hear to rationalize continued usage.  
Distrust may erode engagement or produce defections when alternatives emerge. Apple's ATT success shows broad distrust of apps.
Amazon continues to maintain strong user trust (rightly or wrongly) and that, among other things, translates into user loyalty and revenue.
Party's Over: 'Productivity Paranoia' Arrives
Motivated by flat revenues and investor pressure, tech companies (i.e., Google, Facebook) are pushing for greater employee productivity and cutting back on perks. One cynical take on the changes argues tech companies are using recession fears to drastically scale back lavish spending that has partly defined their cultures. In other words, these companies are devolving into more ordinary workplaces. Facebook, for its part, is planning 10% cuts and trying to aggressively push out lower-performing employees. Only months ago, tech companies were fiercely competing for talent and promising more flexibility. Now there are hiring freezes, layoffs and productivity paranoia. Some employers are using economic uncertainty and the threat of layoffs to compel employees to return to the office. Yet a climate of fear and punitive action actually reduces motivation and productivity.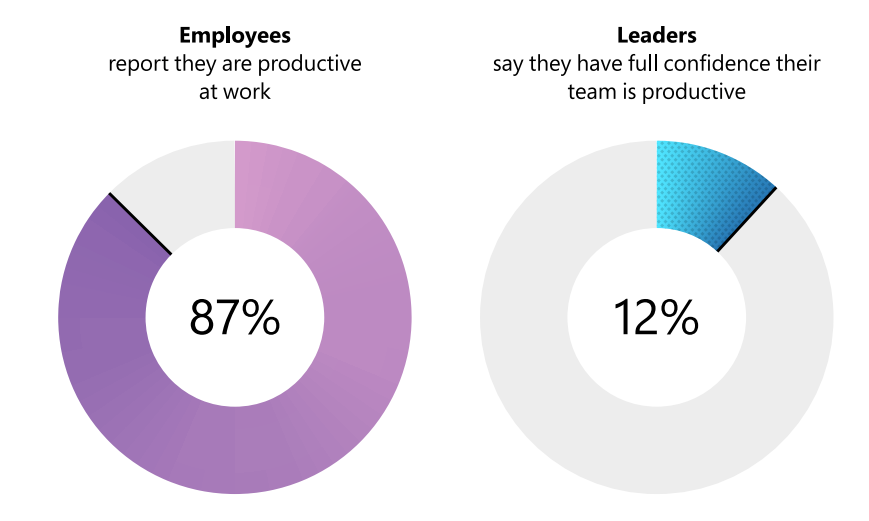 Our take:
Recent Analysis
Short Takes
Listen to our latest podcast.

How can we make this better? Email us with suggestions and recommendations.