Google 'Search On' Features Roll Out
Google is now introducing the many visual search, shopping and Maps features announced in September at its Search On event. Among them are Google's Live View with local (GBP) AR, which allows users to visually scan the immediate area in Google Maps and find local business information. It will go live in London, Los Angeles, New York, Paris, San Francisco and Tokyo next week. You'll also be able to perform "Multisearch Near Me" lookups, using Google Lens and uploaded images, and search for individual menu-items "near me." Multisearch Near Me will also, reportedly, be able to take advantage of local product inventory but that doesn't yet appear to be live. The company is pushing out more AR/3D shopping features for shoes and beauty as well. Finally, Google Maps lets you search for EV charging stations and wheelchair accessible places.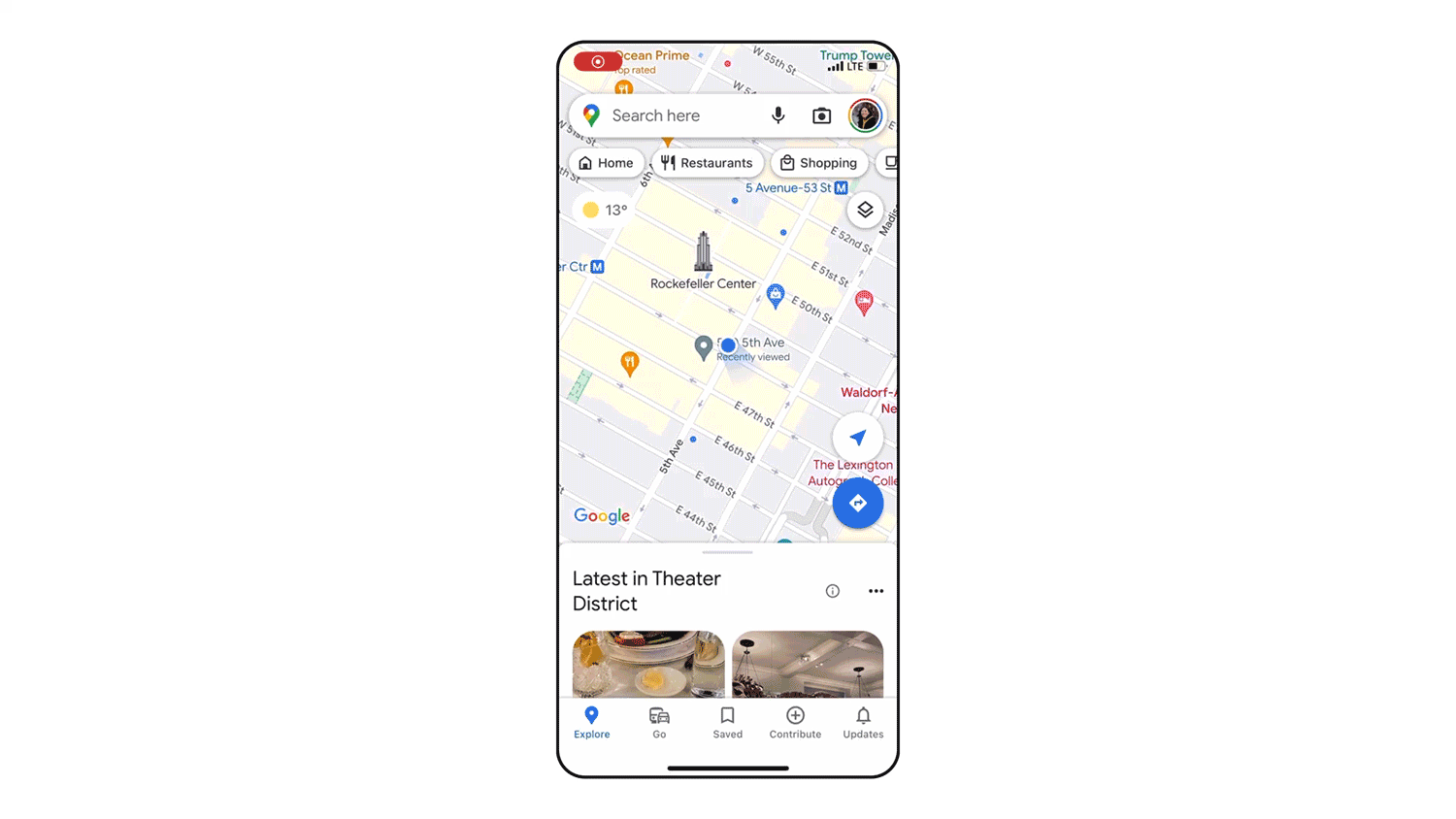 Our take:
Live View with AR and "Multisearch Near Me" are novel but are they "useful"? Local AR might be a great use case for travel in unfamiliar cities.
During the Search On event, many of the announced features seemed to be driven by or responding to competition (TikTok, Amazon).
The Google Lens and AR features are part of the larger transformation of mobile search "into an endless stream of visual ideas."
Moz: 83% Still Trust Reviews
Both SOCi and Moz released "state of local review" reports within a week of one another. Both are worth taking a look at; each has a slightly different focus. SOCi's study uses internal customer data to analyze review trends, while Moz's report is survey based. We wrote about the SOCi report a week ago and how review volumes have plateaued. Moz examines consumer attitudes and behavior. It reaffirms that that the majority (96%) of online users read reviews and that reviews influence their buying decisions. Google is the most important review platform; star ratings matter more than review text and four stars is the minimum to consider a business for nearly two-thirds of users. Moz found that the majority of consumers (83%) continue to trust reviews as much or more than three years ago. Friends and family were cited as the primary supplements or alternatives to local reviews.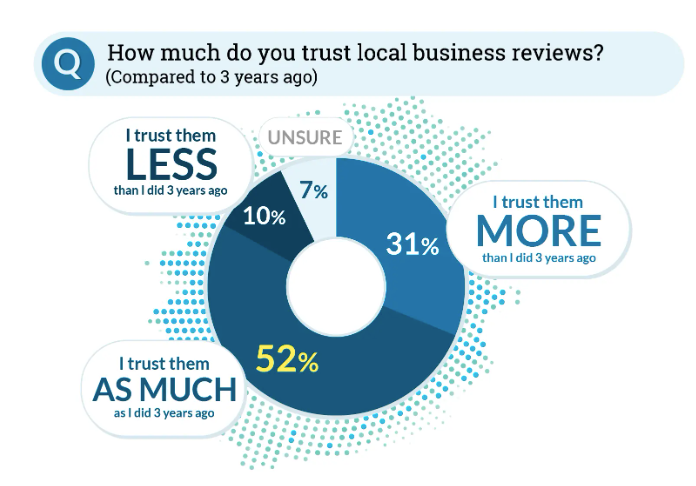 Our take:
I'm surprised that review trust remains this high; other surveys have found greater skepticism and declining trust.  
Another finding: 53% say reviews are "somewhat important in the trust component of their consumer journey." This implies declining influence.
People are writing fewer reviews; we don't know why. And younger users appear less inclined to rely upon or trust traditional Google reviews.
Empathy to 'Rank and Yank' in Months
As late as May, tech companies were still aggressively competing for talent. Their rhetoric still included empathy and accommodating employee concerns. Some were testing four-day workweeks. During 2020-2021 a flexible and empathetic workplace was seen as an important recruiting tool. But a few months later, in mid-Q2, revenue growth faltered, stock valuations plummeted and interest rate increases cooled demand. Big tech instituted hiring freezes and started expressing concerns about employee productivity. Google exhorted employees to be more productive; Meta told its workers that unproductive employees would be ousted (layoffs followed). We know what happened at Twitter: threats followed by layoffs, followed by ultimatums and more departures. Now Google is planning categorize 10K workers as "low performers," as a potential prelude to denying bonuses and layoffs. WTF?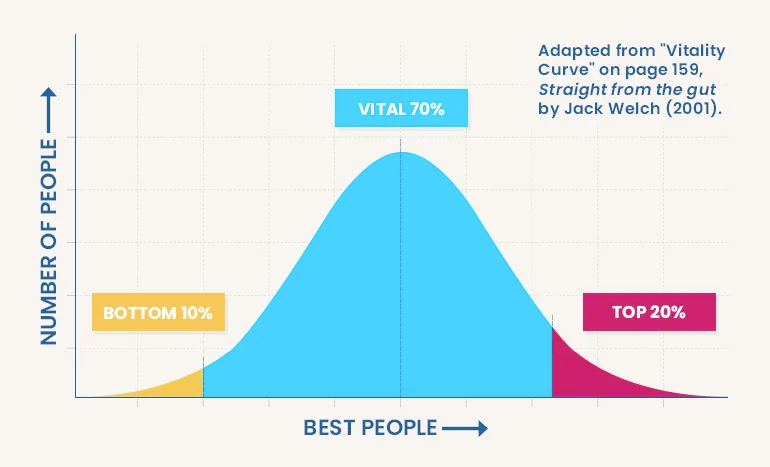 Our take:
Amazon, Meta, Twitter and now Google are all buying into some version of "stack ranking," aka "forced ranking," aka "rank and yank."
Promoted by GE's "legendary" Jack Welch, who was mostly a fraud, stack ranking is corrosive of teamwork and creates a toxic culture.
While some belt tightening/layoffs were probably justified, the 180 shift is mostly about appeasing Wall Street and will result in long-term harm.  
Recent Analysis
Short Takes
Listen to our latest podcast.

How can we make this better? Email us with suggestions and recommendation