We will be taking the remainder of the week off for the US Thanksgiving holiday. Amid the problems and challenges we all face, there's still a lot to be grateful for. Have a great week.
Shopify 'Search for Anything'
Shopify has flirted for some time with being a consumer marketplace. While it's focused on B2B services and distribution, the company has created various tools and apps, most visibly its Shop app, that are consumer-facing. However, Shopify previously said it doesn't see itself becoming a consumer marketplace. Yet it has now added improved search to its Shop app, which enables users to search across its entire merchant database. Whatever the company says officially, Shop is now the 9th most downloaded shopping app on iOS; Amazon is number four. Shopify reported 2.1 million merchants on the platform at the end of last year – although churn is reportedly high. Most of those are small businesses, although the company has been steadily moving up market with Shopify Plus now contributing 33% of monthly recurring revenue. It seems inevitable that Shopify will continue its organic evolution into a consumer brand.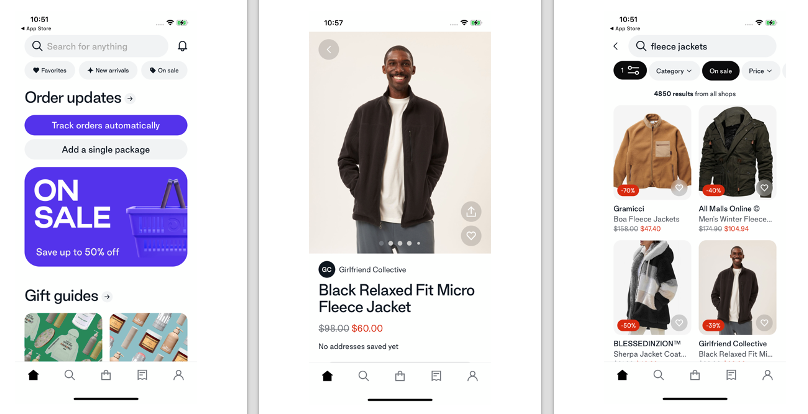 Our take:
Shopify may be concerned about competition among customers, alienating distribution partners and/or diluting focus.
Building a consumer brand out of Shop, which it can do organically, seems like a net-positive for Shopify merchants. It's another channel.
Beyond Etsy, it's difficult to find efficient places to shop small merchants online. Shop could be that place, as a viable alternative to Amazon.
SMB Saturday Challenges
Small Business Saturday, which began in 2010 as a cynical marketing ploy by American Express, has evolved into a bona fide shopping event beside Black Friday and Cyber Monday. Amex estimates that SMB Saturday sales ("at independent retailers and restaurants") reached $23B last year. A similar performance will be needed to help many struggling small retailers in 2022. But that's far from guaranteed. Beyond existing, top-of-mind local merchants it's difficult for consumers to find small sellers online, whether for e-commerce or local shopping. There's the Local Pack of course, and Google has been pushing to get small merchant inventory online with Pointy, but mostly to generate ad spend. Google Shopping offers a "nearby" filter but not an SMB filter, which it could offer. Amazon could also have an SMB filter, given how aggressively it touts its small business support in PR. As discussed, Shopify's Shop app is a source of SMB e-commerce options. There's also Etsy, and Amex itself has its own very weak directory for Small Business Saturday.
Consumers Prefer to Support SMBs

Our take:
Multiple surveys show most consumers want to support SMBs, although they often wind up shopping price (see Walmart, Target).
If big marketplaces and search engines made it easier to identify SMBs it would drive more sales their way, online and off.
Despite consumer demand, SMB online discovery remains a problem, more than 20 years after Google launched.
Toxic Bros. vs. Gatekeepers  
Donald Trump is back on Twitter – or at least the door is open for his return. Kanye West is also back and so are other Twitter exiles. Elon Musk has sought to make good on his "free speech absolutist" pledge while avoiding the "hellscape" (or hatescape) outcome his critics envision. His tightrope walk is "freedom of speech, not freedom of reach." That sounds good but probably won't work in cases of extremists with large follower counts. Yet if the content on Twitter becomes too toxic Apple and Google could remove Twitter from their app stores. They'll also want a piece of in-app subscription revenue as Twitter pivots from ads. Until then, major advertisers represent a check on Musk's "absolutist" aspirations. Several agencies and brands have paused or withdrawn spending. GroupM, which controls $50B in media spending, laid out specific conditions for its brand customers' return. Most of them surround brand safety. Musk may nonetheless defy them.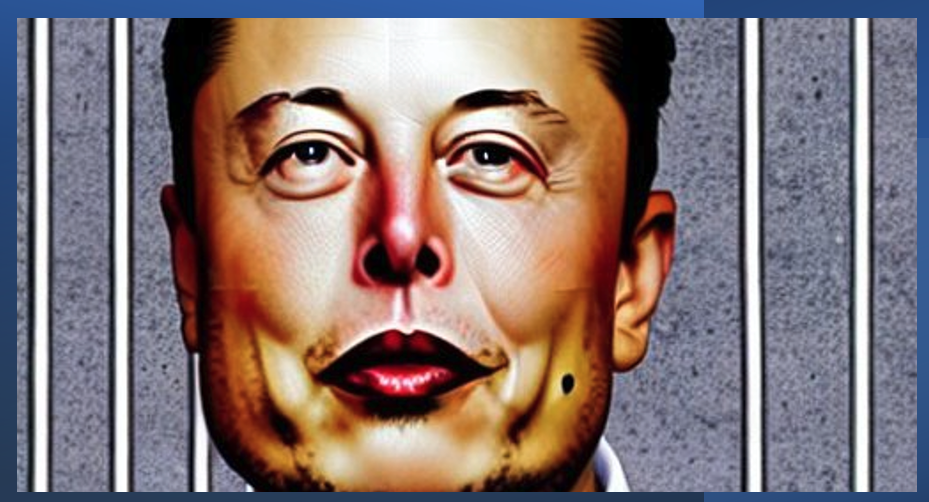 Our take:
Twitter is now a private company; it will be harder to gain visibility on the health of the company other than through hearsay and leaks.
There's a surprisingly large cadre of true believers who think that, while rough, Musk is doing necessary things to revitalize Twitter.
If Twitter traffic remains stable/grows, brands will probably return. But Musk himself has become an obstacle to Twitter's future success.
Recent Analysis
Short Takes
Listen to our latest podcast.

How can we make this better? Email us with suggestions and recommendations.