Google: 20% More Fake Reviews in 2022
Earlier this week we discussed how review attacks are becoming more creative. Jason Brown is documenting many of these cases, including how hotels are now being spammed with fake (mildly) positive reviews. Despite AI and machine learning, online fraud is getting worse. Google recently documented how ad scams are increasing. And Amazon is going after the esoteric but growing problem of competitive copyright fraud. In another blog post, Google discusses its local spam fighting over the past year. In 2022, the company says it "blocked or removed over 115 million policy-violating reviews ... and took down over 20% more fake reviews than we did in 2021." Google says, most of this happens before fake reviews are ever seen. Google also reports it "stopped 20 million attempts to create fake Business Profiles, which is 8 million more than in 2021." And it "blocked or removed over 200 million photos and 7 million videos that were blurry, low quality, or violated our content policies."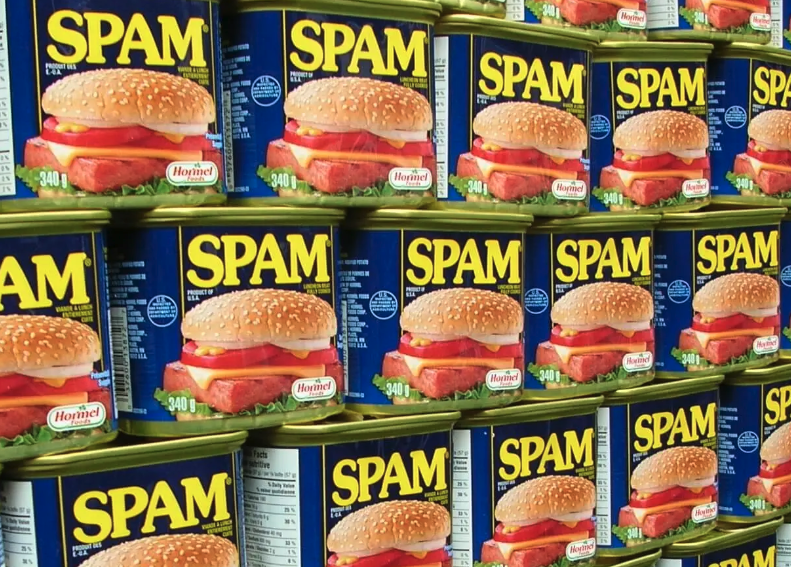 Our take:
Power of AI's Darkside
In a surprise move, Italy temporarily banned ChatGPT due to privacy concerns. It's the first country to do so and opens the door for others. This comes after an Elon Musk-led group called for a six month moratorium on AI development. And the Center for AI and Digital Policy just filed an FTC complaint against OpenAI citing dangers such as bias, consumer deception and public safety. As if to concretely illustrate those concerns, a new "uncensored" chatbot called FreedomGPT has appeared. Built on open source AI from Stanford, it "praised Hitler," advocated death for homeless people, claimed the 2020 election was rigged, used the "n-word" and served up bomb-making instructions, according to BuzzFeed. Speaking of which, the publisher is now significantly ramping up AI content itself. The results are apparently lazy, bland and cynically designed for ranking. Separately, photorealistic fake images of public figures (e.g., Trump, Pope, Putin) and events widely circulated this week, causing Midjouney to end its free service. This is a glimpse into the internet's potential future.
Our take:
Early surveys about AI and its impact were positive or mixed. But a new survey (n=28K) from DISQO shows much more public apprehension.
Some discussion around AI is alarmist, even hysterical. But there are very real dangers that need to be addressed at a policy and regulatory level.  
One immediate step would be prominent content labeling and disclosures. We don't want to kill AI but steer it and prevent abuse.
Amazon's 'Kiss of Death'
Somewhere between 50% and 74% of product searches start on Amazon. The company's e-commerce share is dominant and Prime members are incredibly loyal. Yet the user experience continues to deteriorate: more ads, more fake reviews and scams, more low quality products. I no longer start product searches there and no longer read Amazon reviews. I identify products elsewhere and sometimes buy them on Amazon. Lots of products purchased on Amazon (and other sites) are returned. E-commerce returns are as high as 30%, while offline returns are below 10%. Accordingly, Amazon is starting to put a prominent "frequently returned" label on products that see high return rates. This is designed to get customers to look more closely and think twice before buying them. These labels are effectively a proxy for deception or poor quality. Any product bearing one of these labels will likely see its sales drop precipitously. It's effectively a kiss of death.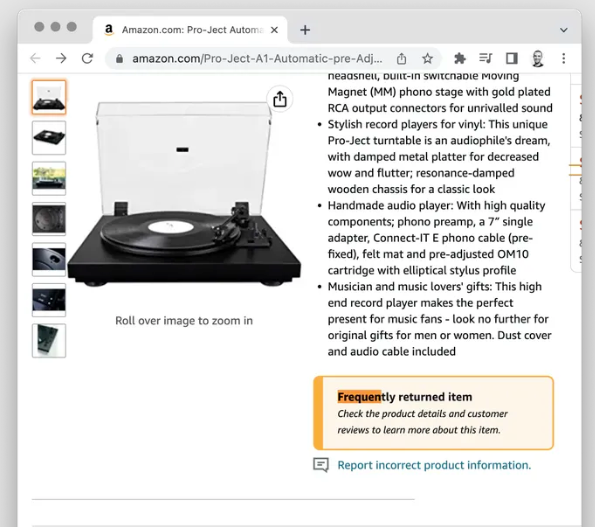 Our take:
Platforms like Amazon have lots of tools to identify bad actors and steer consumers away from them. Yelp's consumer alerts also come to mind.
Amazon is a victim of its own success. Spam, fraudsters and ad clutter are degrading the CX and eventually will diminish the brand if it doesn't take more aggressive action on multiple fronts.
Trust, quality and CX will loom larger for all brands – especially in the AI era of machine-generated content and customer service.
Recent Analysis
Short Takes
Listen to our latest podcast.

How can we make this better? Email us with suggestions and recommendations.