ChatGPT: They Like Me!
There's been an abundance of "insider" debate about ChatGPT. But what do consumers think? The first survey we've seen comes from Kevin Indig and Appinio (n=1,091 US adults). Among the 12 questions asked were: "How familiar are you with the Artificial Intelligence Technology?" and "Have you used ChatGPT?" Roughly 70% had heard of ChatGPT and 33% were "very familiar" with it, while 27% had actually used it. SimilarWeb estimated ChatGPT reached 100 million users (read: site visitors) in January. Perhaps the most significant survey finding was that roughly 78% of those who'd tried ChatGPT were likely to use it again. Most frequent use cases (aided response) were: 1) creative writing, 2) problem-solving, 3) data analysis, 4) technical support, 4) translation assistance, 5) business intelligence, 6) academic assistance (read: cheating). Search does not appear to have been an option. Finally, respondents (71%) found ChatGPT's answers were somewhat or very credible.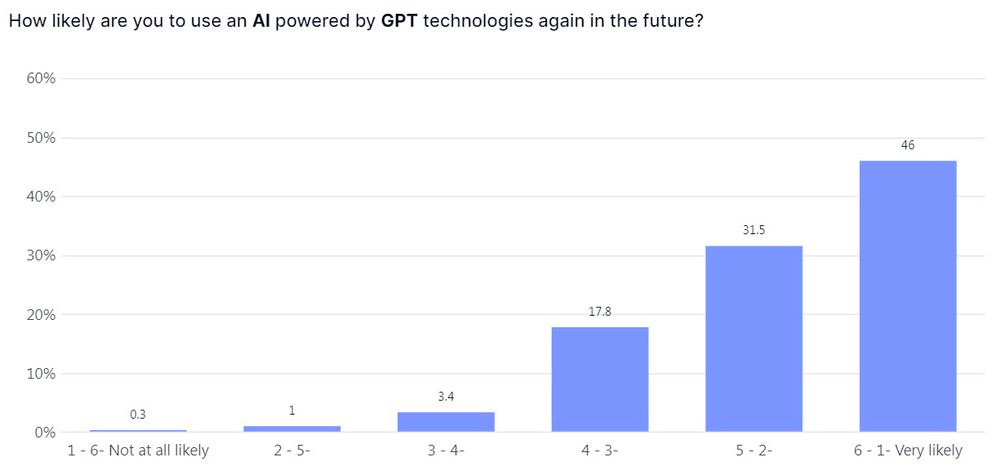 Our take:
The hierarchy of use cases (mostly B2B) suggests the survey may not be entirely representative of the larger US population.  
There's always a difference between survey responses and behavior. Surveys give us sentiment or a directional indication of behavior.
The survey confirms however that ChatGPT is a product consumers will use, though specific applications are still emerging and evolving.
Email Up, so Is User Fatigue
Email and SMS are highly effective marketing channels, especially in contrast to other "push" or awareness media, which have become less effective due to privacy and data constraints. A new report from Omnisend offers a window into the state of email and SMS marketing. Based on an analysis of billions of emails and millions of SMS messages, Omnisend found that 2022 email campaigns increased by 42% over 2021. Open rates were way up (unreliable metric), but clicks and conversions were down vs. 2021. The company also discovered that automated emails outperformed promotional campaigns. Automated emails are triggered by consumer actions (e.g., newsletter signups, product left in cart, product purchase). SMS messages in turn outperformed email, with much higher CTRs and more than 2X conversion rates. However, a separate survey from Optimove found that many consumers are feeling bombarded by email and texts, with 73% wanting fewer marketing messages from brands and sellers.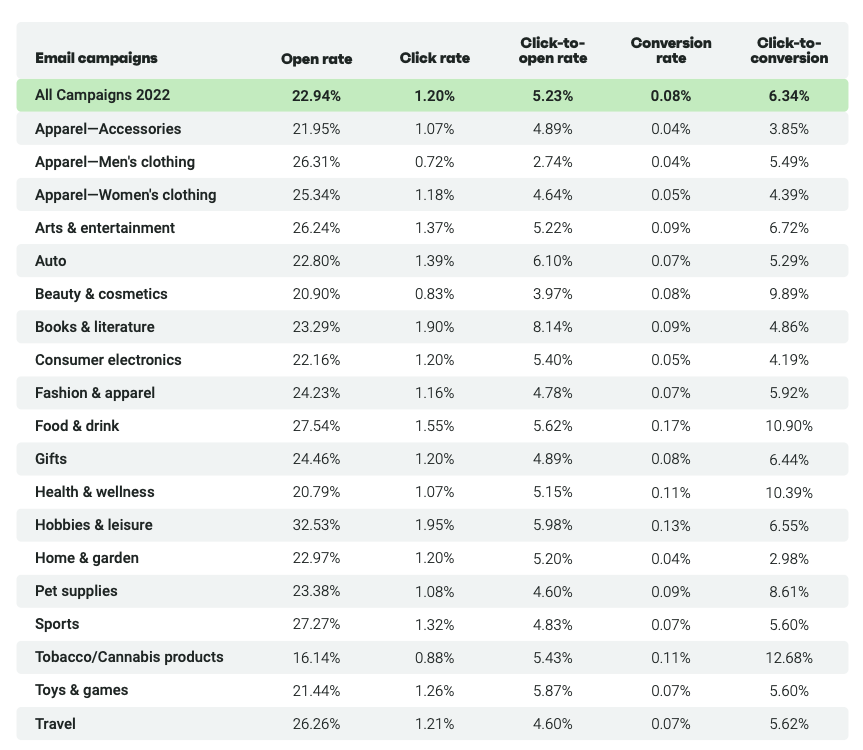 Our take:
In a first party data world, email and SMS are critical tools. AI will prompt marketers to lean more heavily on them and generate more volume.
It's clear, however, that marketers must see the world from the customer's POV and not abuse these channels. (Restraint is hard.)
Omnisend also sees email and SMS as relationship/brand-building tools, rather than just as direct response marketing.
SMBs and AI-Video Ads
Remember Spot Runner? Founded in 2003, it was a video ad-creation platform democratizing access to digital video/TV for SMBs. The company, which raised over $100 million and became embroiled in investor lawsuits, was sold in 2011. Will generative AI (video, audio) finally realize Spot Runner's vision? In fact, simplified display and video advertising for SMBs is a dream pursued by many companies over the years, including TurnHere, Spotzer, AdReady, Yahoo, PaperG and many others. Now Charter/Spectrum Reach and startup Waymark are giving it another go. The companies are using AI for video ad creation. The pitch: "Spectrum Reach clients can simply type in their business name, location and desired tone, and Waymark's AI takes it from there and automatically creates a personalized video commercial with AI-generated voice-over." It promises that even the smallest SMBs can quickly create professional video advertising with a choice of 11 AI-generated voices.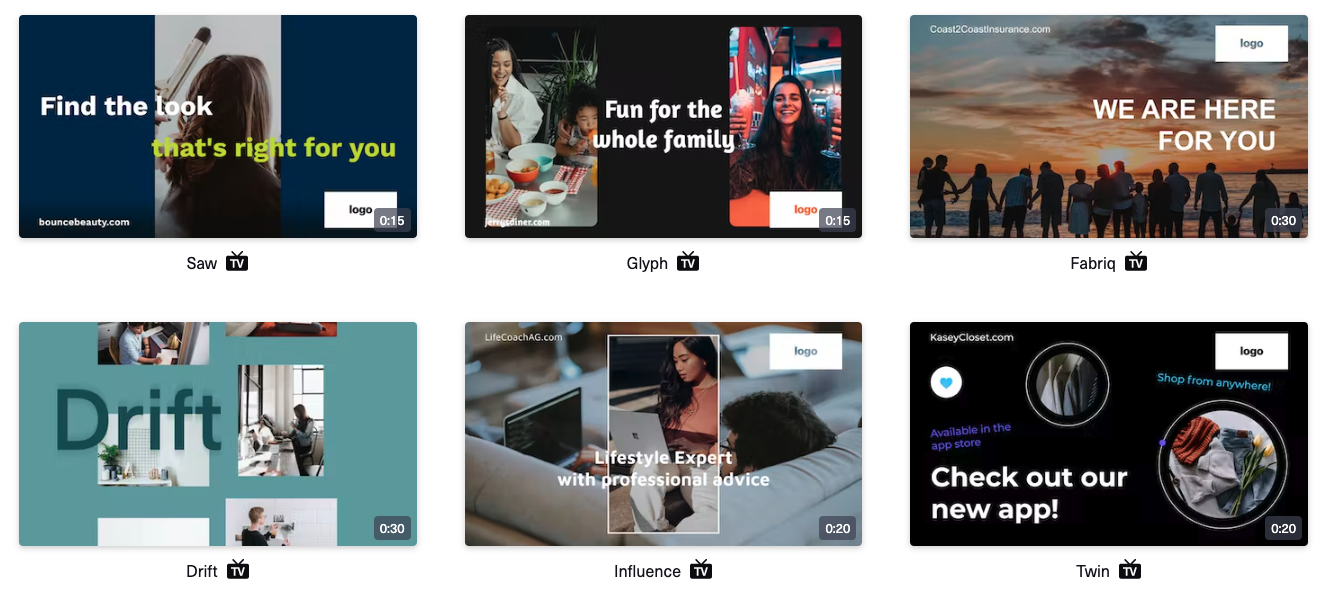 Our take:
Waymark has roughly 1200 pre-produced video spots of different lengths that are the basis of this program and can be customized.
There's a real opportunity to make digital video/TV ads accessible to SMBs with AI. Buying must also be simple; analytics must show value.
Most digital advertising, including creative, targeting and analytics, will involve AI in the near future. But with creative, the question is quality.  
Recent Analysis
Short Takes
Listen to our latest podcast.

How can we make this better? Email us with suggestions and recommendations.