Google's new AI review moderation has benefits, but it's also generating false positives and creating confusion.
Not all business categories are impacted; realtors/real estate, home services and photography were more than others.
Local marketers must adjust expectations and proceed cautiously; review velocity also appears to trigger removal.
Updated 6/20/2023: Google has created a new support form where businesses can ask Google to reinstate missing reviews. See our step by step Guide to recover missing Google reviews.
What do (or can) we know about Google's recently upgraded review filter?
Over the past four months I have worked with almost 300 small businesses in the Google Business Profile forums to help them recover reviews improperly removed the new review filter. This gave me a chance to explore it in more depth.
Google's new review filter appears to be AI based and seems to target businesses with Google Business Profiles less than a year old. It also seems to impact businesses that serve clients away from their physical locations and businesses that solicit reviews.
The Data Set
For each of the 280 cases that I escalated in the forum, I tracked:
The primary category of the business
The age of the Google Profile
Whether the business was asking for reviews
Whether they were hiding the business address
Any patterns connected with asking for and losing their reviews
What the Data Show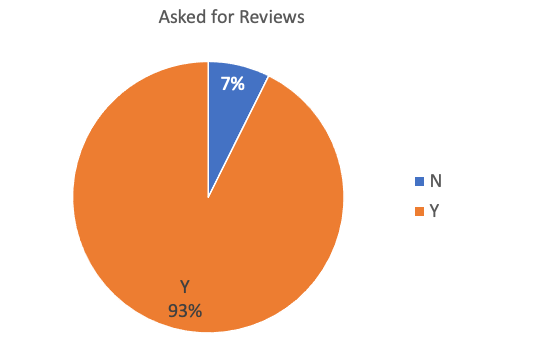 The vast majority (93%) of all businesses reporting they were missing reviews were actively asking clients for reviews. Most, but not all of those, used the Google suggested URL to "get more reviews."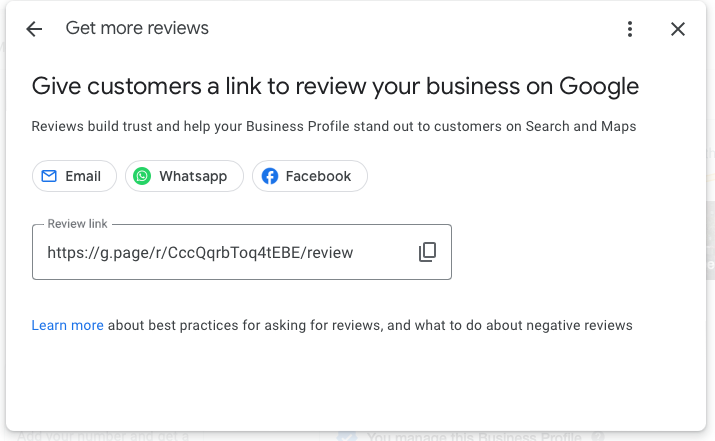 Almost three-quarters (74%) of the missing reviews cases I examined and escalated for Google assessment had their reviews restored. Most of the businesses reporting missing reviews "passed the sniff test" and seemed legitimate in reporting the problem. But while Google restored reviews in 74% of the cases I escalated, I suspect it erred in a vast majority of the remaining 26% and that those reviews were also erroneously removed.
The Influence of Category
Not all categories of businesses were equally affected by new the review filter. Realtors, real estate, law and photography were much more negatively impacted than others.
Top Individual Categories Reporting Lost Reviews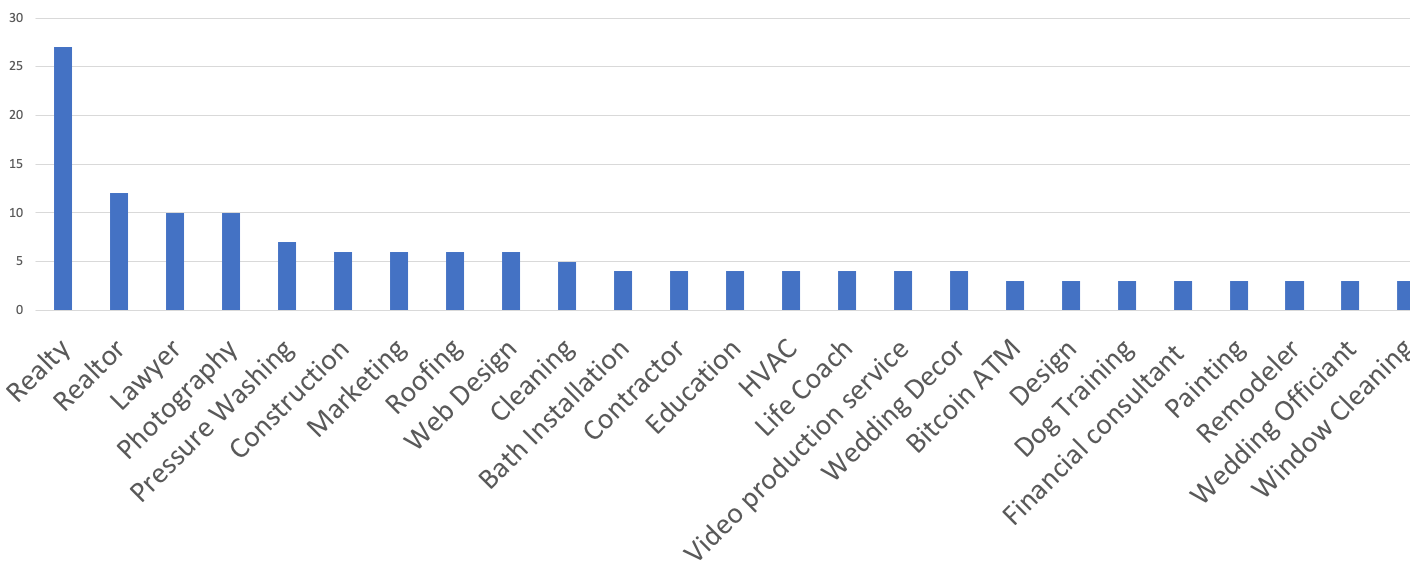 There are over 4000 individual business categories to choose from in GBP. The businesses in the sample set had 135 different categories.  However when viewed in higher level aggregate groupings, a slightly different picture emerges. I created 21 meta categories and assigned each of the businesses to one of them. The top groupings all are service related businesses.
Consolidated Categories Reporting Lost Reviews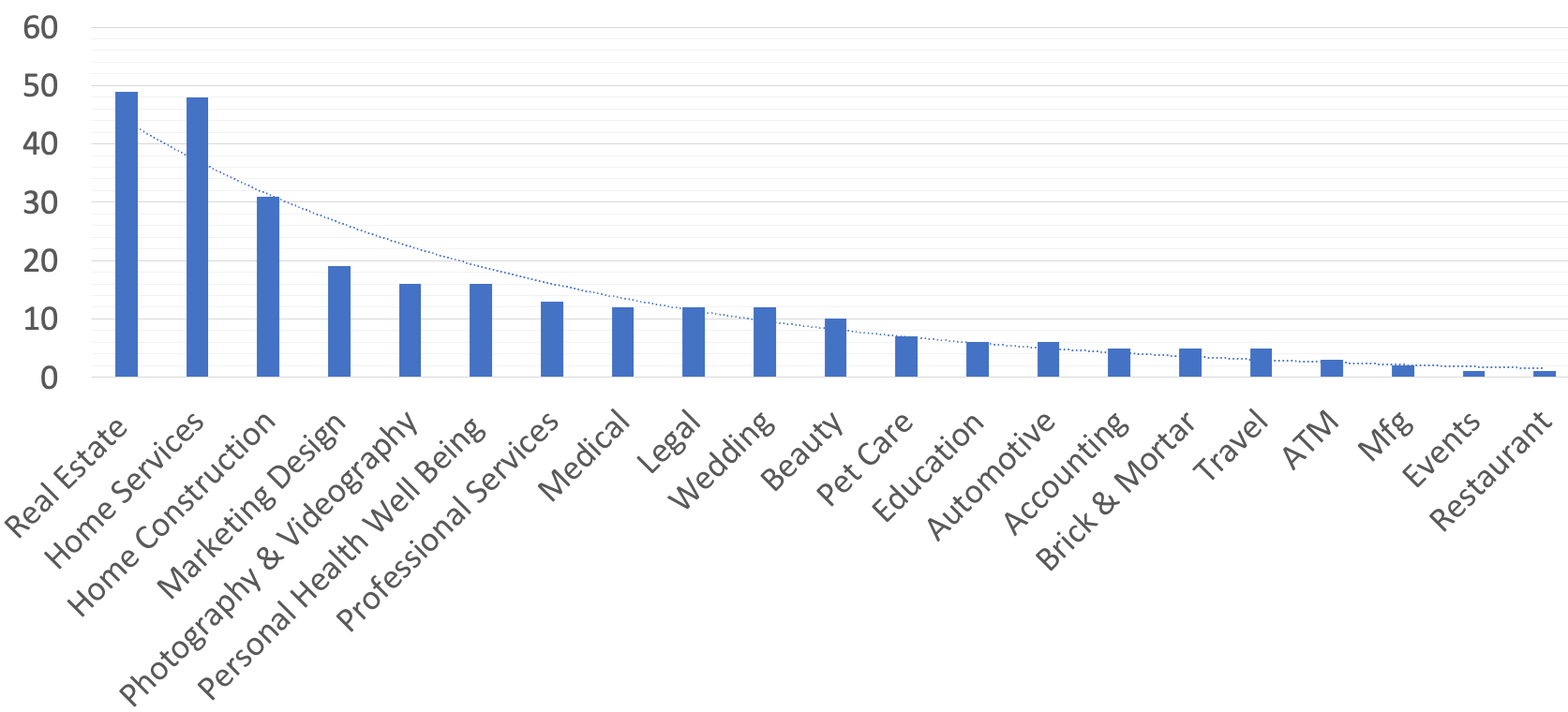 Home Services, which includes 22 sub-categories like garage doors, handyman, HVAC, and so on, rose to a clear second place behind real estate. Home construction, including bath installation, bathroom remodeling, cabinet design, concrete, construction, contractors, electricians, etc., moved into the top three.
Also notable was the incredibly low complaint frequency of place-based businesses, which typically require a customer visit. I saw very few reports of missing reviews from car dealers, bricks-and-mortar businesses or restaurants. It's possible that Google, which can see consumer "store visits," has greater trust in reviews for location-based businesses that consumers actually visit before leaving a review.
The removals do not appear to be related to whether or not a company is technically classified as Service Area Business (SAB). Almost 70% of the businesses reporting lost reviews were actually showing an address. Some of those, doubtless, were showing their address, contrary to the rules about hiding it.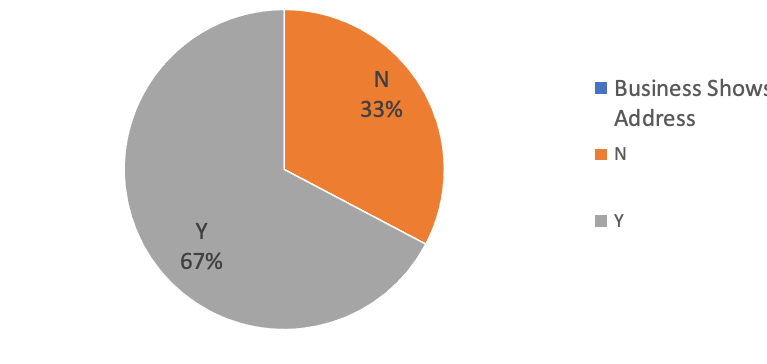 Age of Google Business Profile
What emerges from examining the last four months of forum reports, is that Google has been removing reviews associated with listings less than a year old. The primary targets of the removals were businesses that had their listing less than three months. This doesn't appear to be about business age but rather the longevity of the business profile itself.
Number of Reports per Age of Profile (up to 36 months)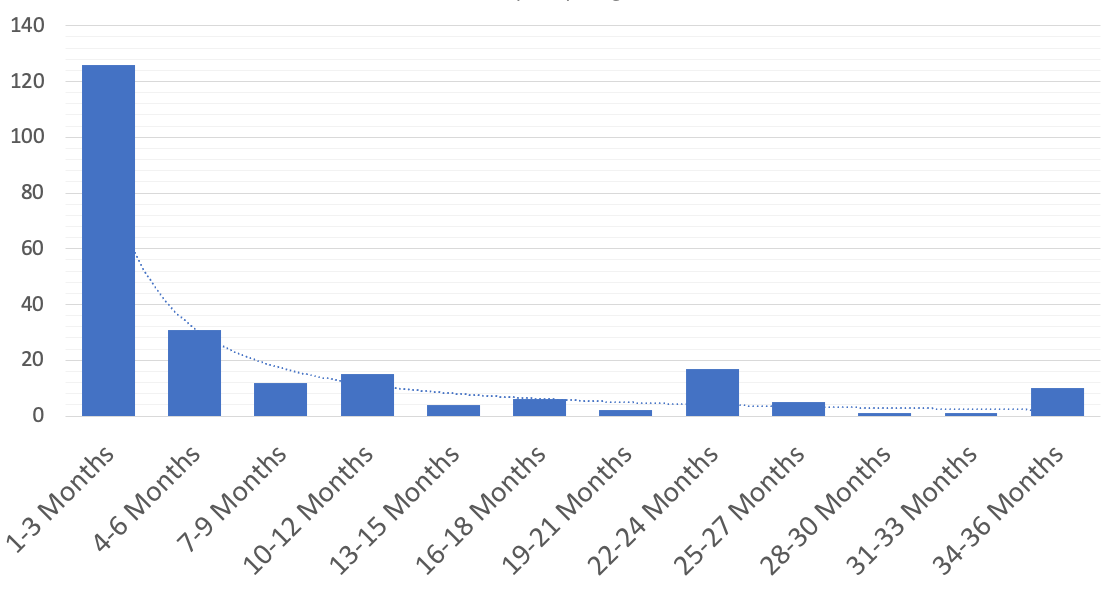 Looking at businesses with greater business profile maturity, very few takedowns are reported. Reports of review removals continued to decline after 36 months.
Number of Reports per Age of Profile (Up to 132 Months)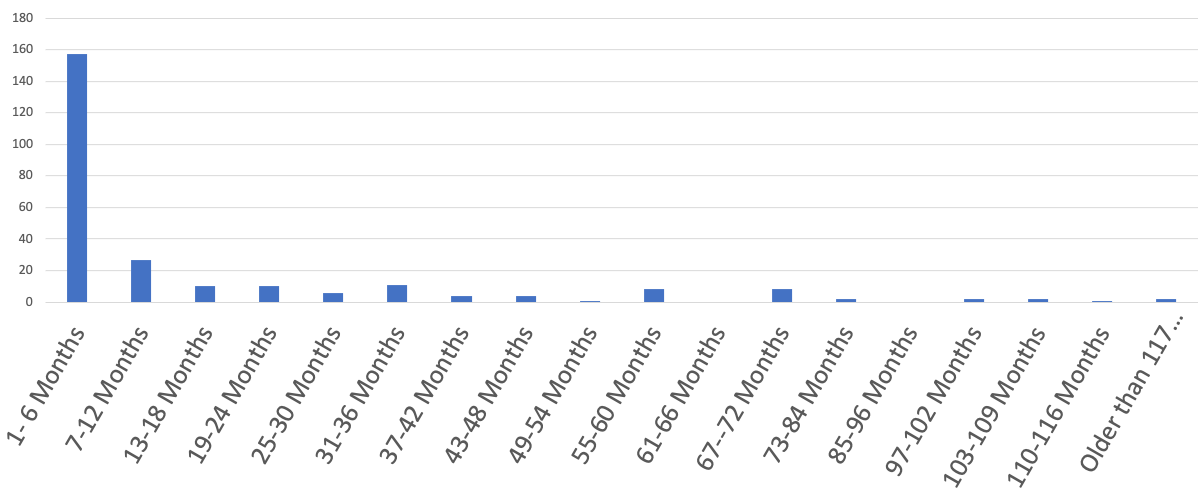 Flummoxed by Disappearing Reviews
Most SMBs are totally flummoxed by the disappearing review act. They express surprise and dismay that Google suggested they ask for reviews and then takes them away.  Many business owners are distraught at both the lack of meaningful support from Google and the missing reviews' perceived impact on their businesses. Many are looking for guidance on what specifically caused the review to be removed so that they could remedy whatever went wrong.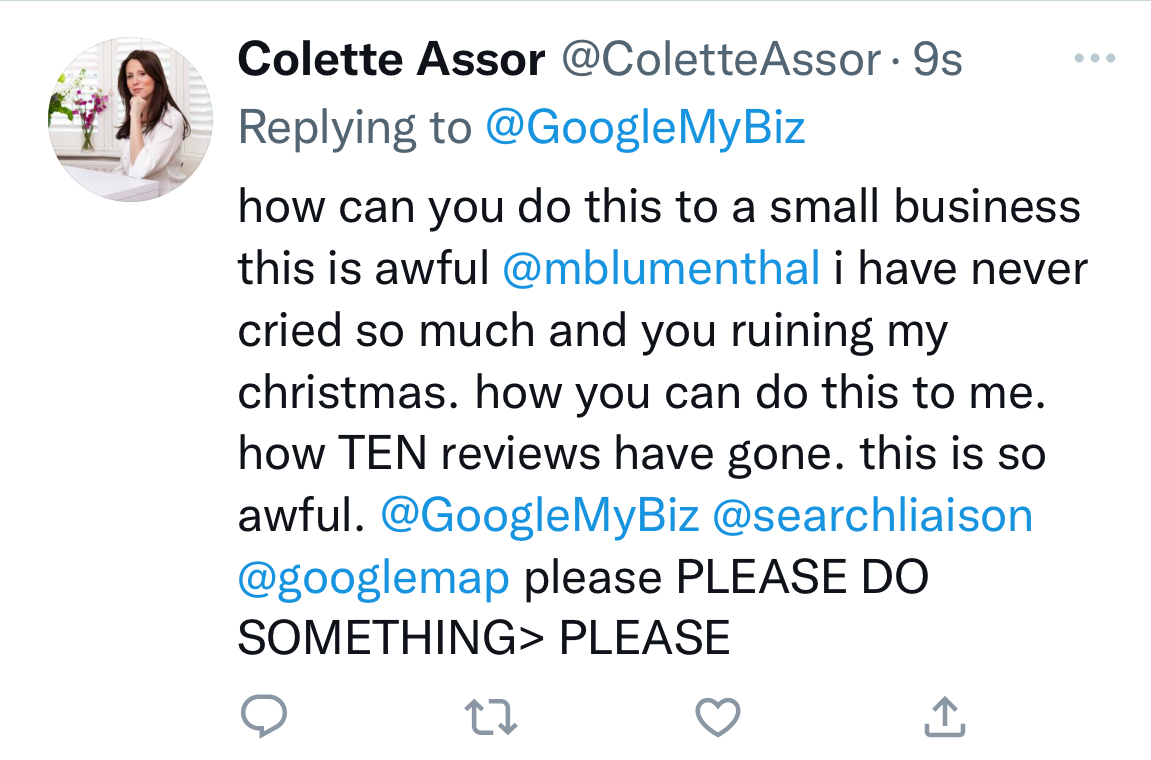 The following is from a life coach in Australia:
Whilst setting up my google ads the process asked me to create a business account  and gave me a link saying 'reviews help'. I passed this link on to some past clients asking for them to give me reviews, since then 4 have said they did it... and NONE are showing.
Where are my reviews?  I don't want to start my advertising campaign until they are back and showing. I have emailed the form that ads support asked me to, I have asked for support through other google support links... heard nothing.
This from a hair replacement service in New Mexico:
Most recent reviews submitted to my business have not been posted.  All reviews are 5 stars and have nothing bad or inappropriate written and still are not showing so I don't understand how google's spam policy and guidelines would remove or not post these reviews.  The person submitting the review has been able to see the review right after like it has been posted, but I (business owner) have not been able to see anything
And this from an acupuncturist in London:
I can accept losing a few reviews. However iI have the reviews and can't see a  violation.  I tried to get a new review today and it also disappeared. I need someone to be clear with me what is going wrong as this is my livelihood.
Not Your Father's Review Filter
This isn't the review filter of old which was triggered by a number of easily determined actions. Those included off-color language, including URLs or phone numbers in the review and using the same WiFi as the business. They were all relatively easily pinpointed and could be avoided by real businesses. Unfortunately such triggers could be just as readily avoided by the spammers as well.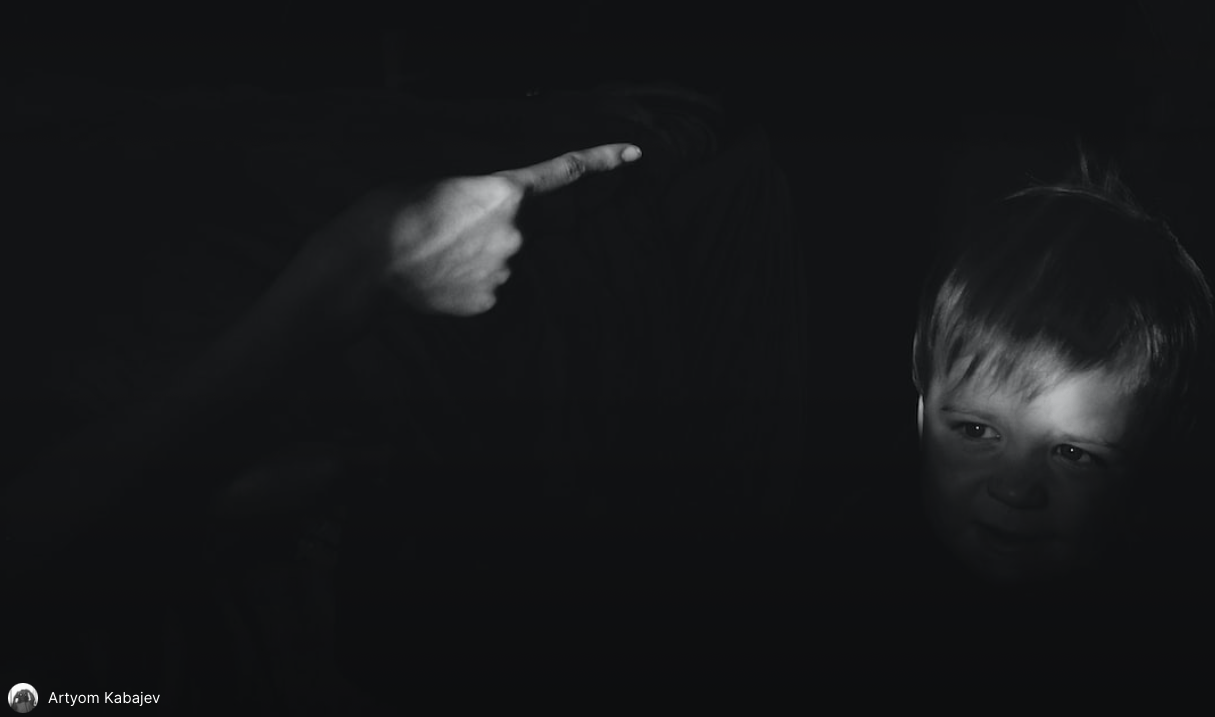 While the previously penalized actions that caused review removals still seem to be in effect, the new review filter -- being AI driven -- is probabilistic not deterministic. For example, there is often no single thing that can be determined to have caused the review takedowns.
AI is essentially pattern matching against a training data set. Google fed a bunch of spam reviews from spammy businesses into the machine and the AI created an internal logic about the patterns in those reviews.  
When a review goes through automated moderation, the probability that it's spam is calculated. This is based on the similarity of review spam factors in the current review to the patterns of spammy reviews from spammy businesses sussed out by the AI. It is as much about the details surrounding the review as the specific words in the review.
From all the data I've seen, it appears the removal of reviews is influenced by: the business category; the age of the business profile, whether the business is asking for reviews, review velocity and whether the reviewer actually visited the business.
However a big caveat is that the AI uses logic we can never really know and perhaps Google doesn't even know. While we can infer that the new filter is AI based, it isn't exactly clear what a new business needs to do to avoid its wrath.
New Filter Is Better – In Some Ways
The new review filter is no longer just about the content of the review or a specific review attribute, but about the pattern and the context of the review. In some ways this could be an improvement; it will give Google the tools to spot "review attacks" and to possibly remove ratings-only reviews.
Review attacks have long been a blind spot in Google's filtering, often only being dealt with after a news story went viral and a product expert escalated the business to Google's attention. It's entirely possible that this has now been automated.
Historically Google only has taken reviews down where the language of the reviews clearly violated the terms of service. Google isn't interested in any real world impacts or facts. Because of that, ratings-only reviews were never taken down. They didn't violate Google's terms, because they didn't have any prohibited language (or any language at all) -- a real catch 22. But now it seems, that ratings only reviews are being taken down upon review. That is a definite improvement.
What Should a Business Do?
If your agency or business is creating a totally new listing in a service category, the first thing to do is align your expectations with reality. You will not be able to establish a solid Google review ground game right off the bat.
If you do proceed with a review solicitation plan, go very slowly and see if reviews are getting through. That way you aren't annoying many customers. Try to get one review through per month. Then, after month three, you can think about increasing review solicitation volume and see what happens, backing off if need be.
If you are just getting started and only have a few reviews, that have now disappeared, it makes sense to try to get them restored (instructions here). This tactic gets harder as your review corpus grows, or if Google removes too many reviews or if you can't get the content for the reviews removed. It is helpful to track your reviews and have copies of those you have received so that you can go back to Google and dispute any improperly removed.
Consider using a reputation management product like GatherUp that allows you to capture first party reviews and ask users to leave reviews at sites other than Google. This will create a corpus of real reviews for use on your site and in your social marketing, freeing you somewhat from Google's control. It also adds friction to the Google process, which might also slow your review velocity down enough to get through the new filters. An added benefit of most reputation management programs is that they will track which reviews you have received.
See our step by step guide to get your missing Google reviews back.
AI Moderation = False Positives
Google has made clear that they are now an AI-first company and will be bringing a range of AI-based products to the market. AI can be used to generate content, completing your sentences in Gmail, or to judge content as in the case of review moderation.
The problem with AI review moderation, where Google is judging whether a review is violating TOS, is false positives. If Google misidentifies 10%, 20% or even 30% of reviews as fake in, say, real estate, we have a real problem. The reality is that the state of AI art can often lead to more than 30% false positives. That problem is exacerbated when there is no pathway for a business to arbitrate the wrongful review removal.
When businesses improperly impacted by Google's review filter take the logical step of asking Google support what happened, they are often told that the system is working as intended:
Google aims to protect you and your customers as well as to provide a fair environment for business owners and users. To achieve that, Google removes reviews that violate its policies, such as reviews that contain inappropriate content, advertising, are abusive, off-topic, or have a conflict of interest.
Businesses are not provided a direct path to reconsideration; they are just blown off. A few of them make their way into the forum, pushing the cost of bad moderation onto the businesses and the volunteers in the forum.
AI might not rule the world, but it certainly is ruling Google's low cost support structure – and it sucks.
While we have likely gained a few insights into how the new review filter works, there is still a great deal that is not known and will likely remain unknown.
The specific targets of the review filter could conceivably change very quickly. The AI could respond to different market conditions when, for example businsses in different categories start to generate fake reviews. Google might allocate resources differently,  pivoting to target long standing business profiles rather than newly created ones.
The Upshot
Imagine you are Google and your local directory is rife with fake listings with fake reviews, deceiving searchers and harming the user experience. The obvious path to thwart those behaviors isn't to create an impenetrable verification process as that would impact real businesses as much as the spammers. Rather, it's to create a more time consuming, expensive path that discourages most spammers by lengthening the time to their profitability and hopefully only impacting a limited subset of real businesses.  
In the not too distant past, Google implemented a 10-day delay on showing newly verified listings to the public. If you delay the listing and delay reviews, then the ability to spin up thousands of listings for lead-gen quickly and cheaply is dramatically curtailed. It makes all kinds of sense.
But like all AI a scale, it also creates thousands of false positives. Google's review filters might reduce spam, but they will cause – and are already causing – a fair amount of pain for legitimate businesses along the way.
---
Special thanks to Joe Caprio for assistance and hard work collating the data and to Miriam Ellis for the careful read and editing suggestions.