Google's often quick release of products renders them buggy, necessitating support as real-world businesses try to use them.
Google offers limited communication and support for its local products and relies on GBP Forum volunteers to fill the gap.
By using third parties to provide support, it "externalizes" costs that it would otherwise have to bear. Because it can.
Google has long held to the motto of "release early and release often." It was their shorthand for a rapid development model that moved from an idea to a (sub)minimal viable product quickly and then continued to iterate.
The motto should probably instead read: release buggy products and externalize their costs.
What Works for Google ...
What works for Google doesn't really work for real-world businesses. That becomes very clear in the Google Business Profile forum where small businesses go to plead for help.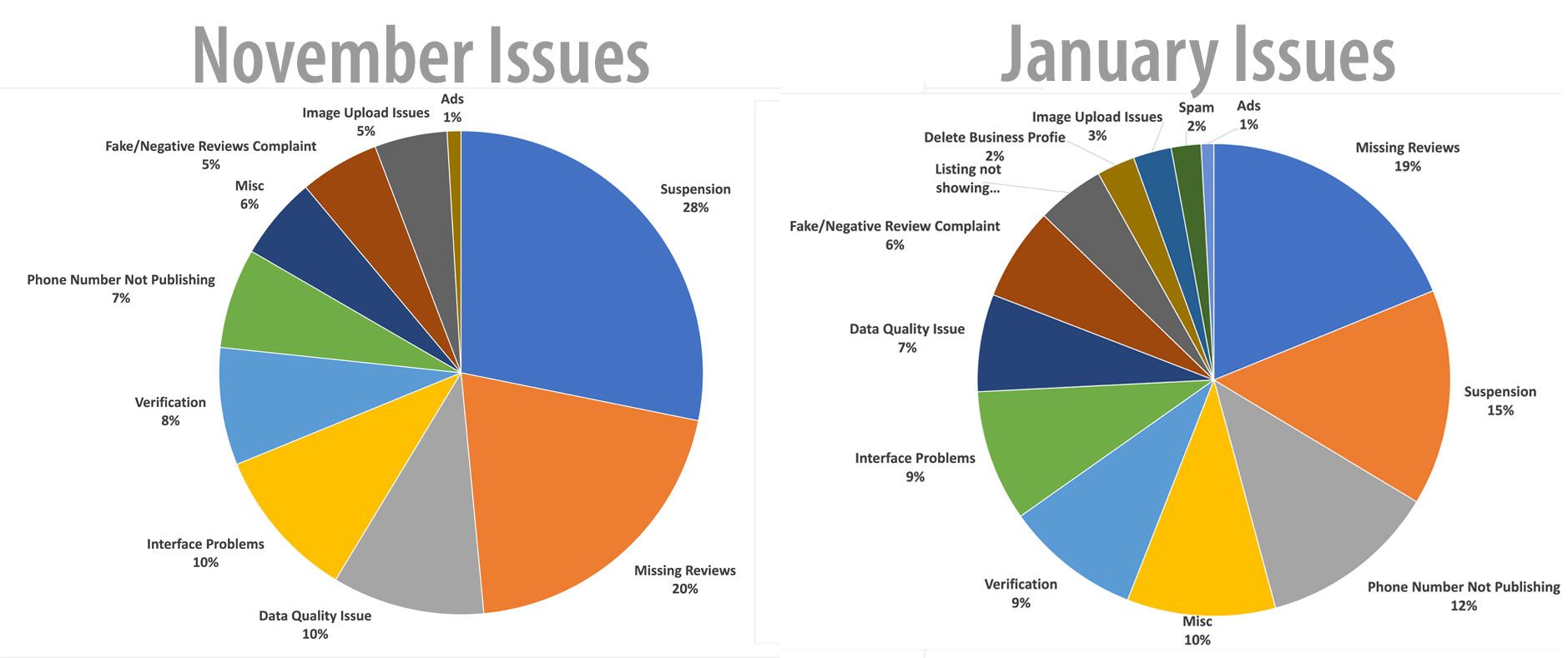 As a volunteer, I spend a lot of time in the forums helping and advocating for these businesses. Yet month in and month out the same issues arise and new ones crop up. Google might "fix" one issue only to change an internal policy or implement a new feature to see another issue sky rocket. But the same issues seem to remain month after month.
Failure to Communicate
Last year, after allowing service area business (SAB) spam on Maps for the past 15 years, Google finally cracked down. There were a massive number of suspension cases. It appeared that they were requiring almost every SAB to reverify. While the documentation said it would take only three days, it took most cases four to six weeks. During that time Google never communicated a time frame to these desperate businesses or updated their documentation.
Instead, with perfunctory corporate pablum, Google allowed business owners to flock into the forum seeking answers where volunteers could attempt to handle their issue. Over the past quarter Google finally got the situation under control. The company upgraded its capacity and the complaints about suspensions, which had been deafening since early summer, are starting to finally drop. They now represent 15% of forum complaints vs 28% in November.
Missing Review Complaints
Of all of the examples that demonstrate Google's adherence to "release buggy products quickly and externalize costs" is their new(ish) review filter. While cases of suspensions have finally started dropping, missing review complaints continue apace.
These complaints started escalating last spring with the roll out of a new local review filter and have continued to climb through the last quarter of this year.

Google is basically filtering local reviews of many newly created business listings that are following Google's advice and proactively soliciting reviews. Review suspensions are happening even when they're totally legitimate.
When reviews go missing and the small business hits the support system asking why, they are misled about Google's ability and willingness to restore their reviews with this boilerplate email: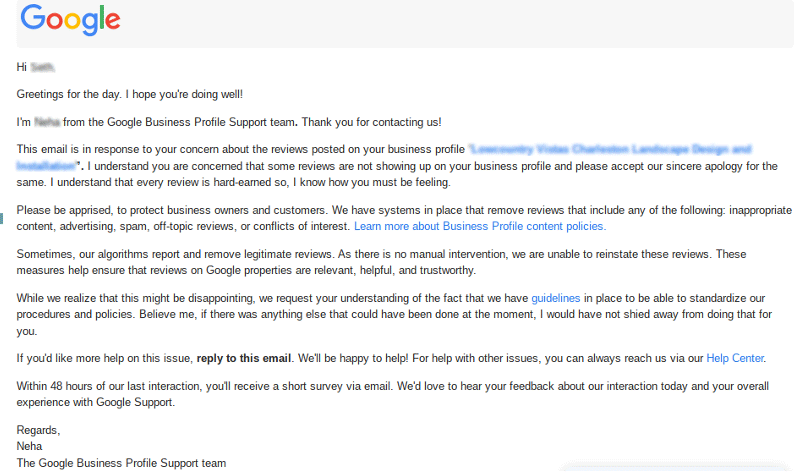 "As there is no manual intervention, we are unable to reinstate these reviews"
In the Role of Google Support
If the small business makes it to the forum, they will discover that Product Experts are allowed to escalate these missing reviews and many are restored.
The forum volunteers are managing a task that clearly belongs in the hands of an official Google support mechanism. The filter was (and still is) not ready for prime time and was released before it was ready. And yet the associated problems, complaints and confusion are tasks Google clearly doesn't want to handle, within the costs of their support structure. So, they offload it, disingenuously, to volunteers in the forum.
Google is an incredibly powerful company. And you have to admit that they have a certain hubris – in some circles chutzpah – in living by the "release buggy products quickly and externalize costs" ethos. Yet they continue to do so.