Can Bing Beat Google with AI Chat?
There's already been enormous coverage and speculation about the potential impact of AI chat on search and Google in particular. You may have seen a recent NY Times article, indicating Google executives have declared "code red" because AI search replacements could "upend the business." In addition, a new report from The Information asserts that Microsoft is working on integrating ChatGPT into Bing as a way to challenge Google. (Microsoft is an investor in OpenAI.) We don't know what that will look like but it will be interesting. Separately, Google's AI business unit DeepMind introduced MedPaLM, a large language model for medical/healthcare Q&A. This suggests that Google is planning to roll out AI chat or AI-powered search in specific domains, if not on Google.com. However, Google already uses AI in search behind the scenes. What we're really talking about here is disruption of the search UI/UX, which would impact Google's ads business.

Our take:
Andi is a search startup that combines a chat UI with web search results, with mixed results. Neeva is also moving in this direction.
One of the reasons ChatGPT captured the collective imagination is UI/UX simplicity. Microsoft can take UI chances Google can't. But a new search brand (vs. Bing) would be better for its GPT experiment.
Google has survived numerous threats; it's too early to bet against it. But Google could be impacted by AI-powered vertical search competitors.
Privacy: EU Blows Up Facebook's Model
Europe just invalidated Facebook's business model. EU regulators found that Facebook was illegally forcing users to receive personalized ads – using their personal data to target ads – without explicit consent. Consent was buried in Facebook's terms. Acceptance was a condition of using Facebook, Instagram and WhatsApp. This practice was deemed illegal and will have sweeping implications for tech companies operating in Europe. The ruling comes under the EU's landmark GDPR privacy law, which has been mostly toothless until this decision. The company was also fined 390 million EUR ($414 million). The ruling doesn't specify what Facebook must now do to comply. However, it's pretty clear it will need an Apple-like opt-in consent mechanism moving forward. That will likely mean a majority of users will not allow their data to be used, potentially causing another major privacy related revenue hit to the company. Separately, Facebook settled litigation over Cambridge Analytica for $725 million.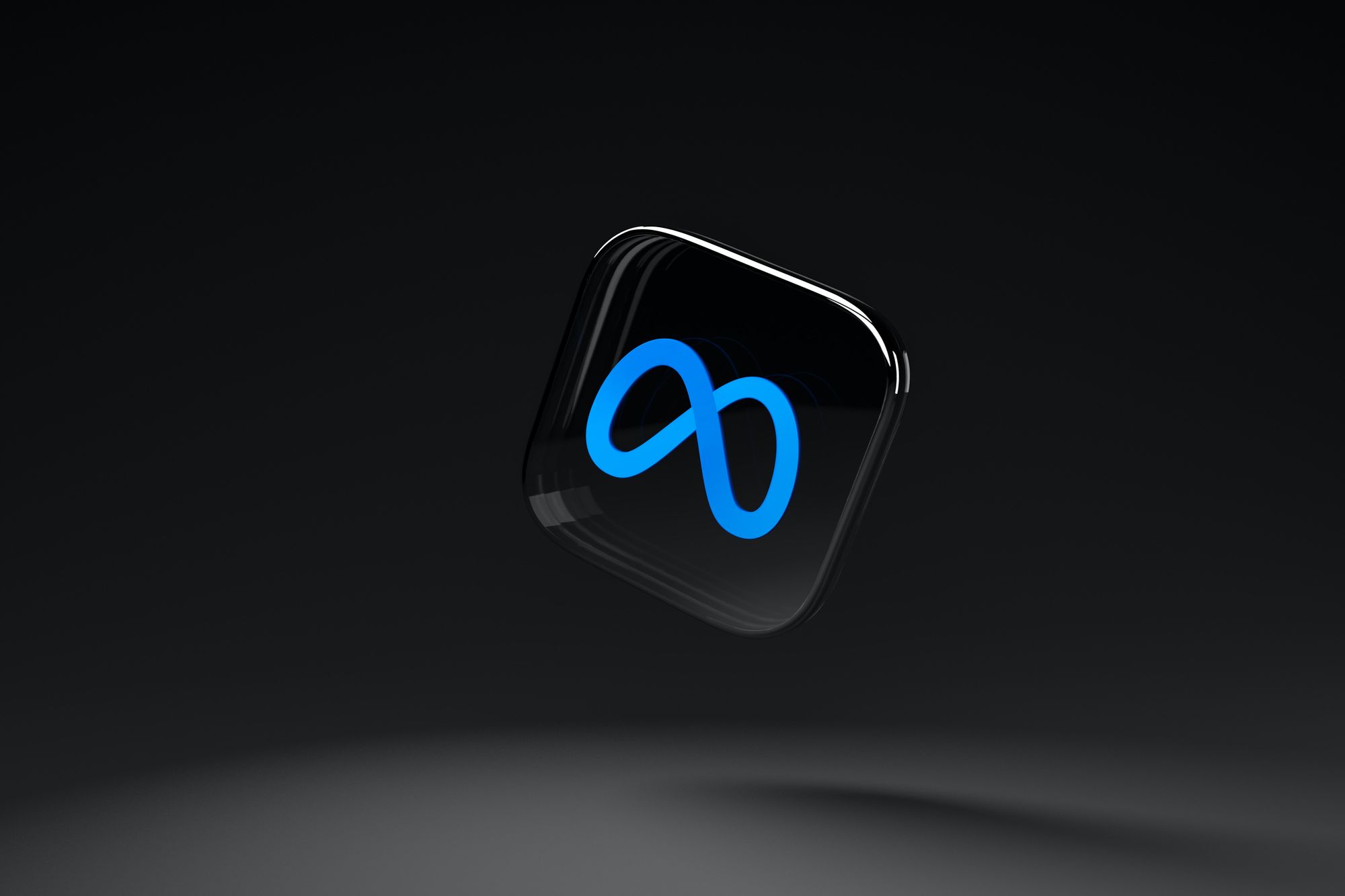 Our take:
Going forward, use of personal data for ad targeting in Europe will need to be opt-in. No more "contracts of adhesion."
This will likely mean different user experiences in North America and Europe; tech companies won't adopt opt-in unless compelled to do so.
The US Congress blew its opportunity for privacy legislation, but states are filling the void. For example, California's stronger CPRA (but still opt-out) law is now in effect.
SMB SaaS Customer Journey
A recent survey from Bredin (n=500 SMBs) explores the content SMBs rely on in making buying decisions. In other words: the SMB buyer journey (what they're buying isn't identified). Bredin defines three customer journey stages: awareness, research and decision-making. It segments the sample by headcount: sub-20, 20-99 and 100-500. Content consumption is most intense during the first two stages and less during the third, which makes sense, because a shortlist will exist by that point. During the awareness phase, the findings are fairly consistent across segments; articles, email newsletters and one-off email are most utilized. For the largest businesses webinars are also important. During the purchase phase, there's also consistency: vendor videos, interactive tools (e.g., calculators) and checklists are most relied upon. In the research phase, however, there's much more variation by business size (see graphic below). There's also variation by industry.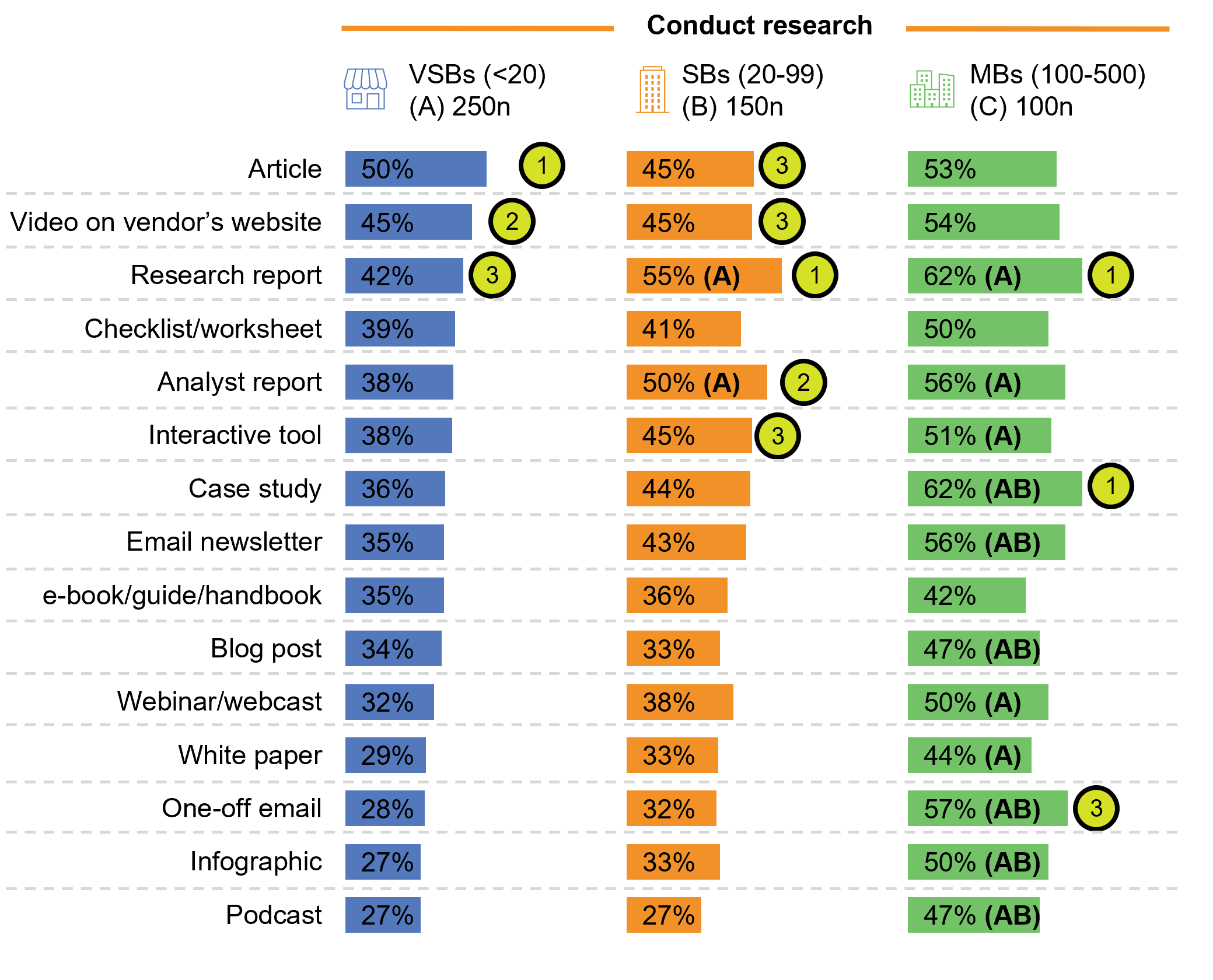 Our take:
This is one study, but it reinforces the need to deeply "know thy customer" and not rely on generic marketing advice.
Search, social media, WoM, ads and review sites don't appear. We assume this is because the survey isn't about channels. It's curious that reviews are absent, however.
There are not enough resources to do everything. Yet this research still shows 6-8 content types to invest in (depending on the customer).
Recent Analysis
Short Takes
Listen to our latest podcast.

How can we make this better? Email us with suggestions and recommendations.