Apple Maps Momentum
Last week we discussed the growth of Apple Maps and estimated its iPhone user market share at 37% (others have larger estimates). This week a number of articles lauded Apple Maps, prompted by a Wall Street Journal story based on mostly anecdotal information. It discussed improvements in the Apple Maps UI and interviewed a handful of people who now prefer Apple Maps. As you remember, Apple Maps disastrously launched in 2012 to widespread ridicule, forcing CEO Tim Cook to apologize and recommend alternative navigation apps. Scott Forstall, who was then in charge of iOS, was also fired. As an aside, Waze owes its success and later $1+ billion acquisition to Apple Maps' early failure. Google Maps has more than a billion users globally (estimates vary). Apple Maps comes preinstalled on the iPhone, of which there are roughly 1.5 billion globally. As Mike likes to say, "Apple plays the long game" and has steadily been making improvements in Maps that are now paying off. A 9to5mac poll of nearly 6K (unverified) iPhone users finds a slight preference (46.6% vs. 44.1%) for Apple Maps vs. Google.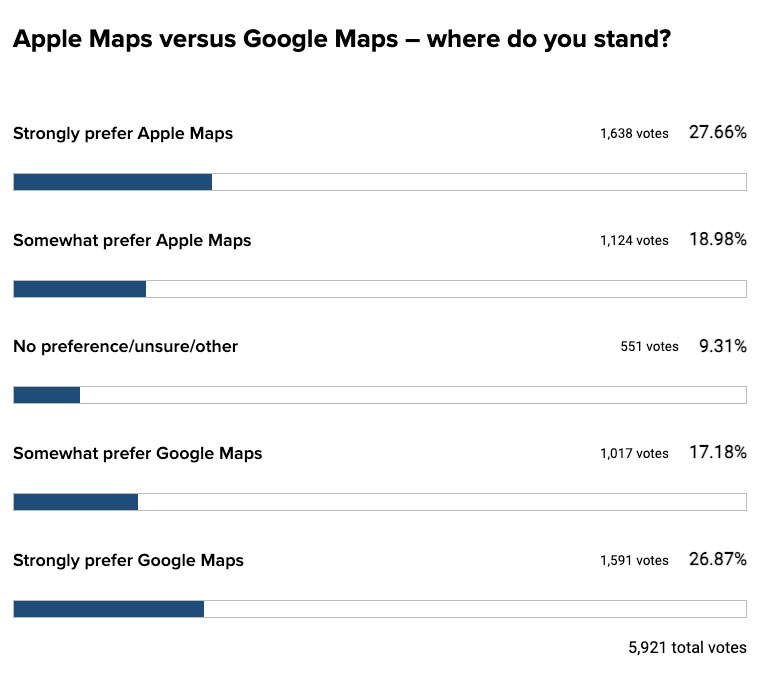 Our take:
Google has better international coverage and better local listings than Apple. That could change over time with Apple Business Connect.
From our data sample, roughly 28% of Apple Maps clicks came from category searches, 54% were brand searches (others opaque).
Google is the dominant driver of local search traffic, but Apple is now a distant number two ahead of Yelp and, especially, Bing.
Google Threads Needle on AI Content
Generative AI's promise of fast-cheap content is incredibly enticing. Indeed, most publishers and marketers are planning for a future in which a large percentage of their content is at least partly AI-generated. Accordingly, Google faces existential choices around how it handles the issue. It has recently said that it only cares about quality "rather than how content is produced." But Google had also previously frowned on AI content as "auto-generated" and therefore against webmaster guidelines. In a recent Twitter debate about the ranking ability of AI content Google's Search Liaison, Danny Sullivan, said that AI content won't automatically be "received well" by its algorithms. That comes in response to a Vox story about error-filled AI content from G/O Media that ranked on page one. Google's seemingly contradictory guidance reflects basic ambivalence about AI; it doesn't want to be flooded with garbage content but it's also being realistic. Google tries to thread the needle by emphasizing quality and "helpfulness." However, most AI-generated content (at least near term) will not be particularly good or helpful.
Our take:
Google can't stop marketers from creating content with AI. The economic incentives are too great.
Google's emphasis on E-E-A-T and "helpful content" is probably not enough to prevent the impending flood of generic AI content.
Marketers will be carefully watching how well AI-generated content ranks. That will determine of how widely utilized it becomes.
Location Sharing: Fraught Yet Popular
Sharing location used to be a primary way to personalize apps and make them more useful. And location data was routinely collected by developers -- and sold to data brokers. That data is incredibly valuable to marketers for numerous purposes. Then came the rise of privacy, regulatory scrutiny, Apple's ATT and the weaponization of location. In particular, women seeking abortions in states that have outlawed it risk prosecution if they're not careful about location sharing. Yet despite privacy concerns, people are still widely sharing location. A Q3 2022 Harris Poll found nearly 80% of adults share their locations "at least some of the time" and 16% always do. A small minority never do. The stated reasons to share location are to accomplish specific objectives," like having an item delivered to them or to get directions." But location sharing has also evolved into a kind of social networking. According to the poll, 48% who share their locations are doing so because they want others they know where they are (e.g., Snap Map, Apple's Find My).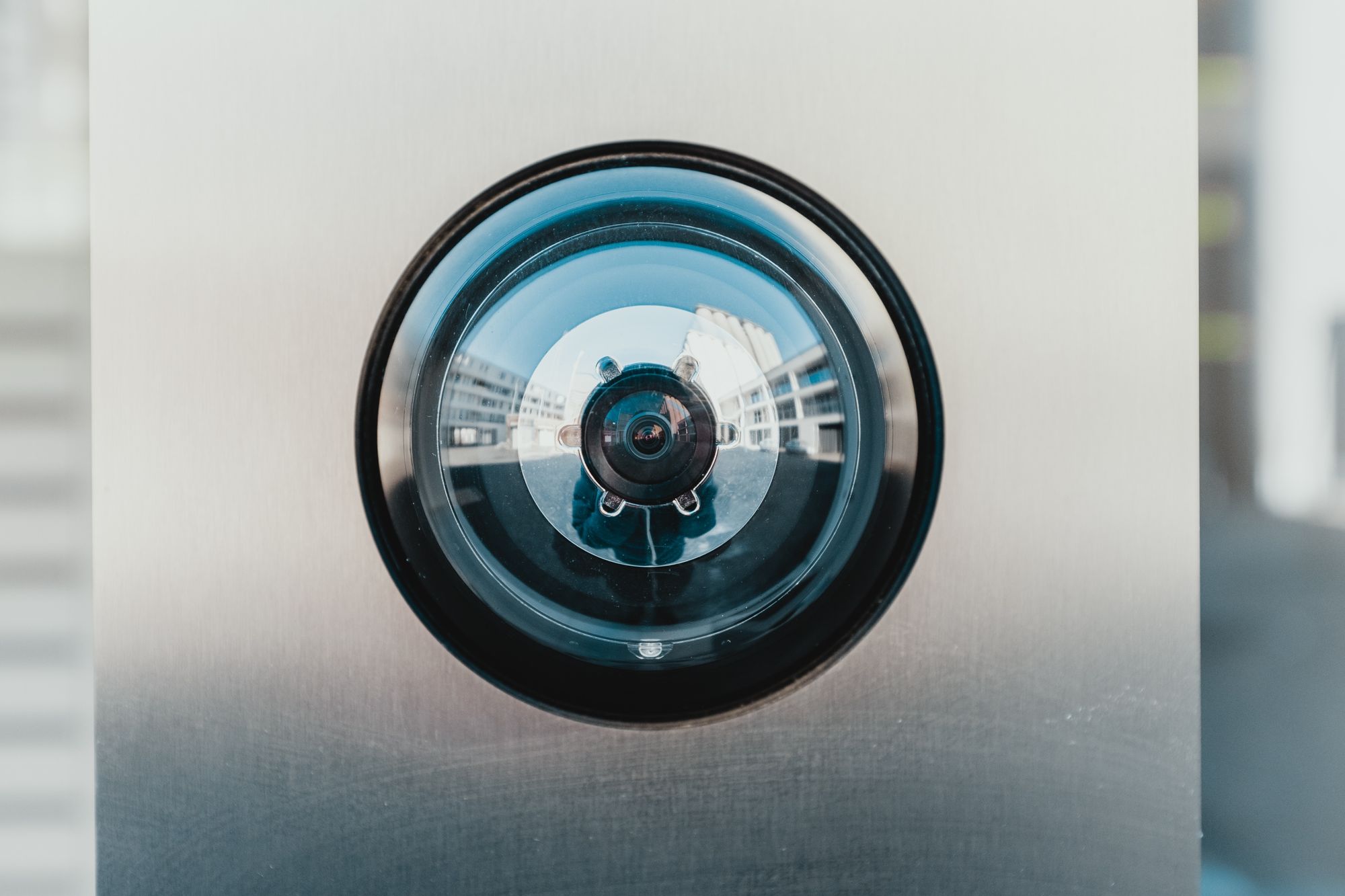 Our take:
On mobile devices location is a fundamental part of the UX. But people worry about surveillance and data exploitation.
The burden shouldn't be on individuals to become privacy experts to protect themselves against non-consensual location data tracking.
Despite the iPhone's protections, consumers don't have simple ways to keep their location histories and data "out of the wrong hands."
Recent Analysis
Short Takes
Listen to our latest podcast.

How can we make this better? Email us with suggestions and recommendations.