Ukraine: Tech in the Crossfire
A major front in the war for Ukraine is online. Tech companies, especially social media, are being forced to choose sides. All the major US tech companies are being pressured by both the Russians and the US and Europe to respond. For example, Facebook and Google/YouTube are blocking Russian media from running ads; Twitter has stopped ads in Russia and Ukraine. Facebook blocked Russian media in Ukraine to prevent disinformation. It also refused to stop fact-checking Russian state media. Russia accused Facebook of censorship, even as it ratchets up its own censorship. Russian search engine Yandex placed a banner on its home page warning users about unreliable news. And smaller tech companies with employees in Ukraine are scrambling to compensate or evacuate.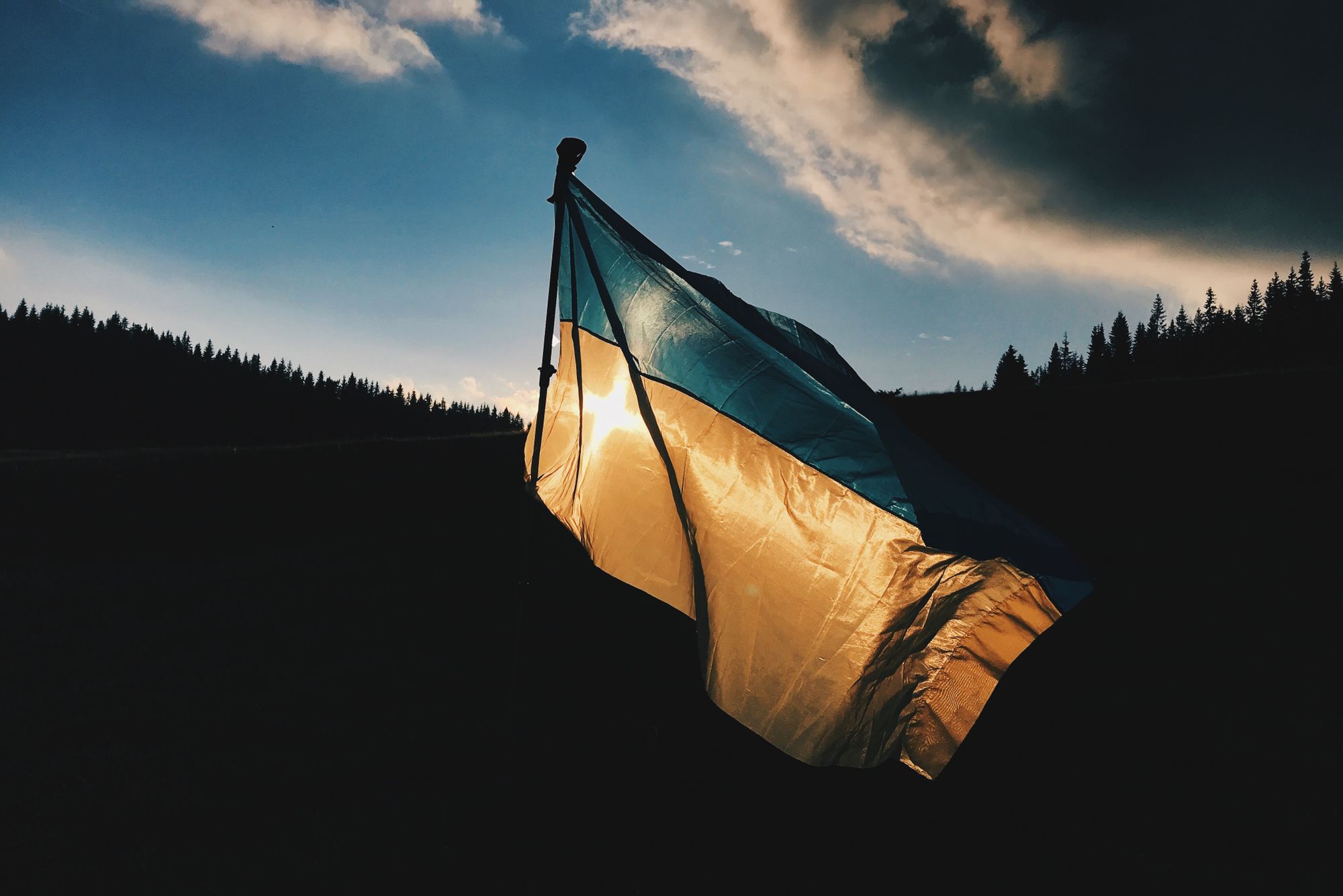 Our take:
Hacking, disinformation and cyberattacks are widespread. This is arguably the first conflict with all-out cyberwar. Welcome to the future.
The largest tech companies are walking a tightrope, trying to maintain some version of independence. But that's not really possible now.
Facebook has an opportunity to rehabilitate itself if it continues battling disinformation. Right now it's doing somewhat better than its peers.
E-Commerce Falls Back to Earth
Hyperbolic statements such as "We've had a decade of digital transformation in three months" (McKinsey) were common during the height of COVID. It then appeared that in-store shopping might become a minority use case as online buying surged. And while there has been dramatic digital acceleration, e-commerce has now fallen back to earth. Online shopping grew by 32% in 2020; in 2021 (as stores reopened) it fell to just over 14% – still healthy but in line with pre-pandemic norms. E-commerce in the US comprises 19.1% of total retail (booster definition) or 12.9% (US gov't). A ~2K person survey (multiple countries) from Morning Consult presents a nuanced and complex picture of current consumer behavior, which often varies by vertical. Overall, however, consumers still prefer in-store shopping to online – also true of Gen Z.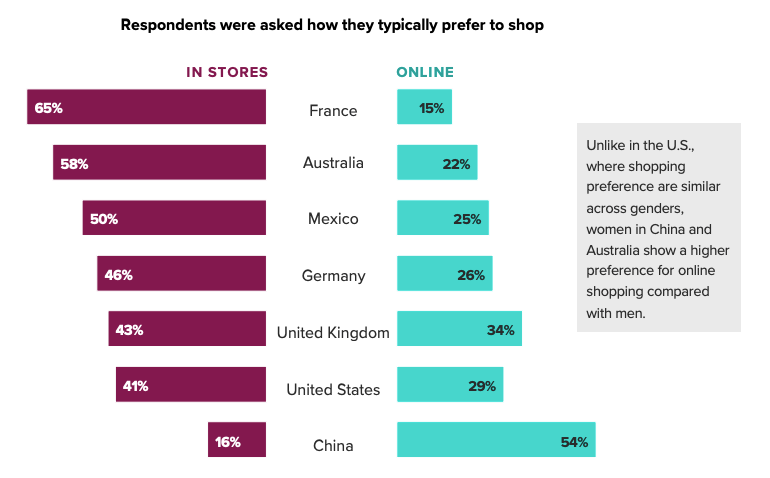 Our take:
Big caveat: E-commerce wins for convenience, efficiency, price and selection. And some cultures (e.g., China) prefer online shopping.
Amazon accounts for nearly 44% of e-commerce in the US. And it has an iron grip on its most loyal customers.
Retailers must understand and cater to hybrid shoppers, equally willing to buy offline or online. They must also improve store experiences.
Location Data Flowing Without Consent
Location data is really valuable – worth billions to marketers and brands. Back in 2012 I started proselytizing about its value as a source of insights into consumer behavior. Since that time the privacy landscape has radically changed. The evidence shows that only a minority of consumers consent to tracking and most want control over their personal data. In the face of scandals, Google has followed Apple's lead and moved to offer greater user control over location data. A new report from The Markup, however, finds that despite permission rules and crackdowns location data keeps flowing to data brokers without clear user consent. "If the app developer has an agreement with a location data broker, they can supply user data directly through 'server-to-server' transfers." The platforms have difficulty catching this (vs. an SDK), let alone policing it.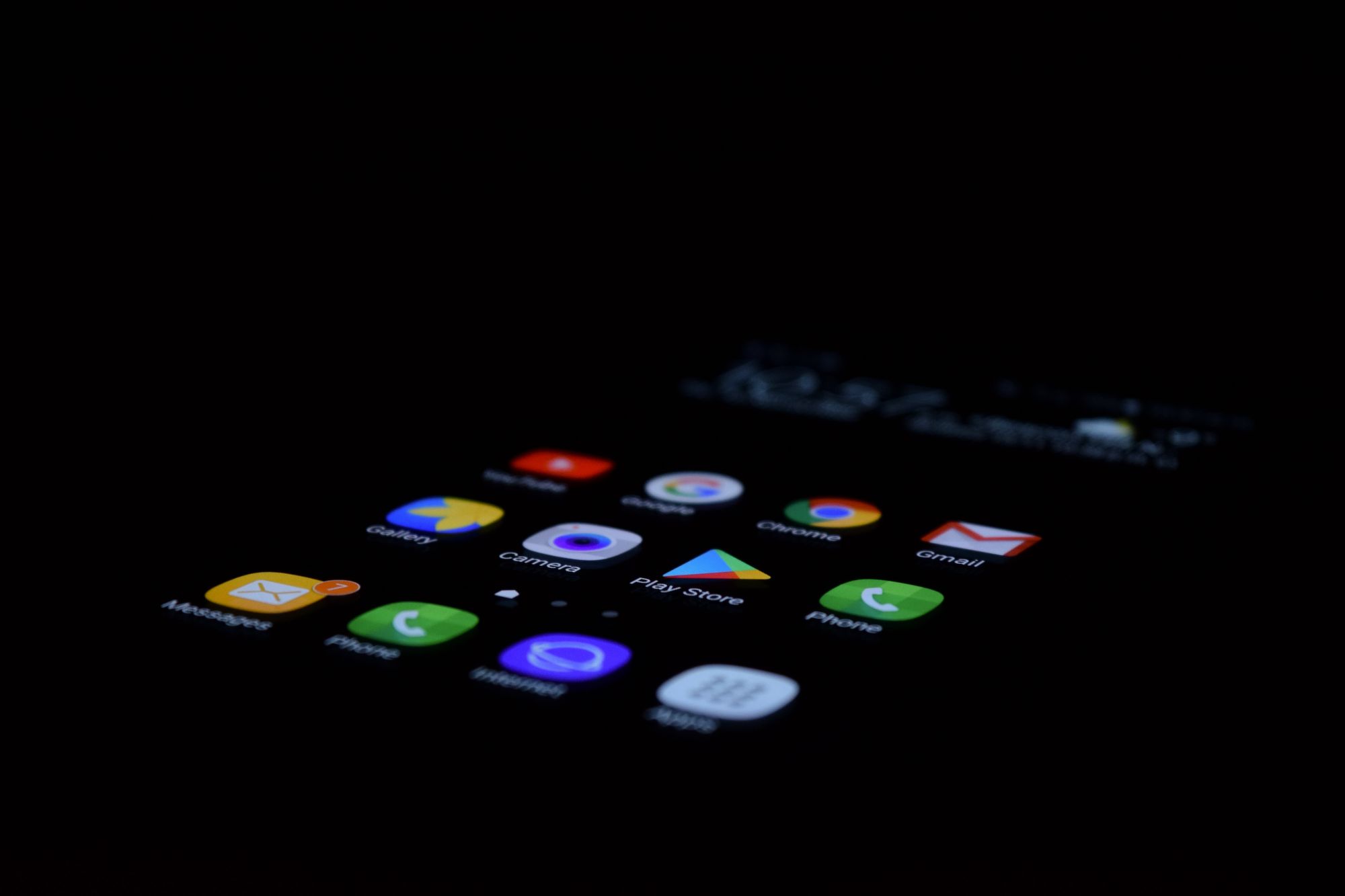 Our take:
The Markup explains in much more detail about the challenges of platform enforcement, with direct server to server transfers (vs. SDKs).  
Location data privacy will get worse before it gets better; 5G will make location more precise. There's also law enforcement abuse.
What's required are new laws with teeth, which mandate the disclosure of data-transfers (a la GDPR) and require opt-in consent.
Recent Analysis
Short Takes
Listen to our latest podcast.

How can we make this better? Email us with suggestions and recommendations.